What's On
Everything happening for Manchester Day 2023 – a trip to the beach, visit to the zoo, and more
Manchester Day returns to the city centre on Saturday 29 July.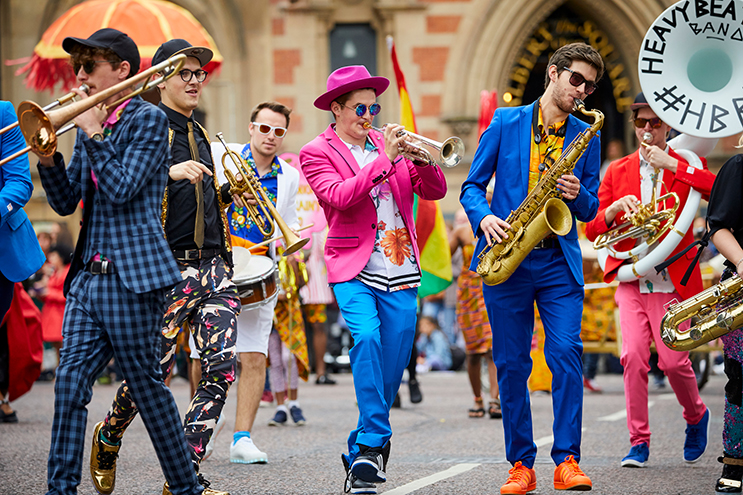 Manchester Day is back and bigger than ever before for 2023 – with a trip to the beach, a visit to the zoo, and so much more on the lineup.
Fancy breaking out a deckchair and ditching the morning rush for a sun lounger? Doesn't sound so bad, does it? Well, now that schools are officially out across the region, and summer is well and truly here, the massively-popular Manchester Day is making a return tomorrow – and this year, you'll be whisked away on holiday.
It's all set to be "the day summer officially starts" in the city centre.
Manchester City Council is promising that the city centre will be transformed to "bring the holiday vibes without having to go near the M60".
But what exactly can you expect from 2023's Manchester Day? Where is all the action happening? What showstopping entertainment is on the cards? What activities can you hope to get yourselves involved with? And how about food and drink?
Here's everything you need to know.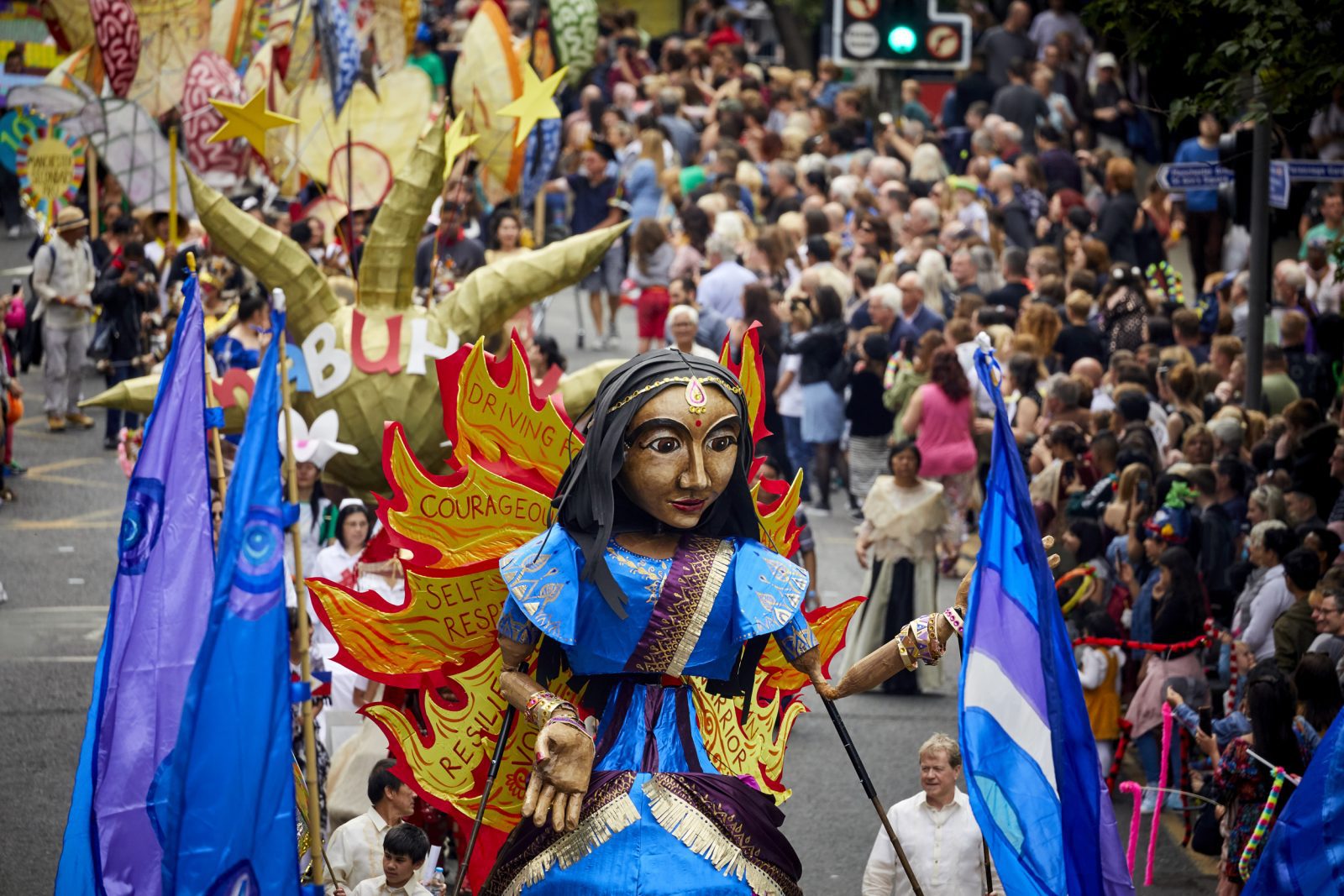 When is Manchester Day 2023?
Ready to start summer in style, this year's Manchester Day is on Saturday 29 July.
After several successful collaborations in the past, Manchester City Council is once again joining forces with award-winning local arts organisation Walk the Plank to offer a jam-packed schedule of family fun for this year's event.
Where is Manchester Day taking place this year?
Unlike in previous years, you can expect to see celebrations city-wide this year.
With a wide range of festivities set to kick-off from midday and run right through until 9pm, attractions will be dotted all throughout the city centre in main social hubs – such as Deansgate, Exchange Square, St Ann's Square, Cathedral Gardens, and more.
Then, once the sun starts to set, the focus will shift over to the Northern Quarter, with festivalgoers able to continue soaking up the evening sunshine as the party continues.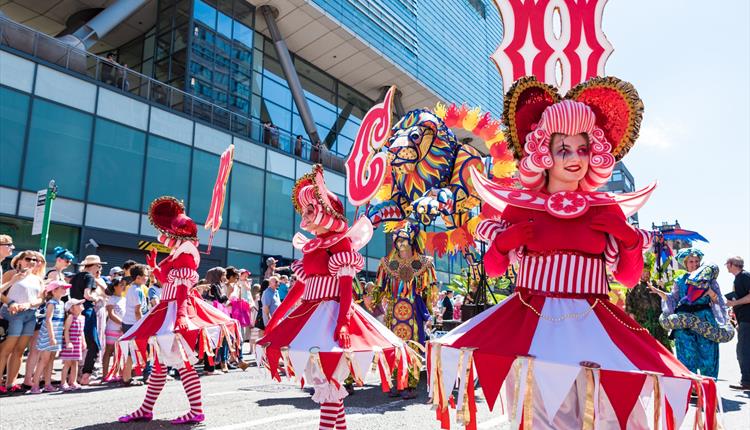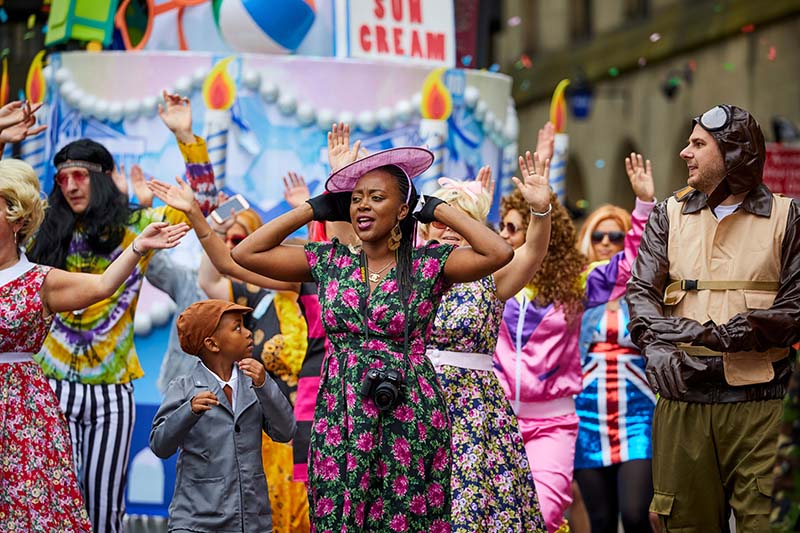 What entertainment is on the lineup? How about food and drink?
A day at the beach, a trip to the zoo, and a picnic in the park are just some of the things you can expect to get involved with at this year's Manchester Day.
If a visit to the 'seaside' and a ride on a retro helter-skelter sounds up your street, then you'll want to head on down to the fully-pedestrianised part of Deansgate, or if you fancy grabbing a deckchair, unpacking your picnic, and sipping a cool lemonade as you relax by the bandstand, then make your way to St Ann's Square.
A whole host of 'zoo' animals (not quite) will be taking over New Cathedral Street, while Market Street is the place to go if you're keen to "shop til you drop" with Manchester Markets popping-up to showcase lots of locally-produced goods at its craft market.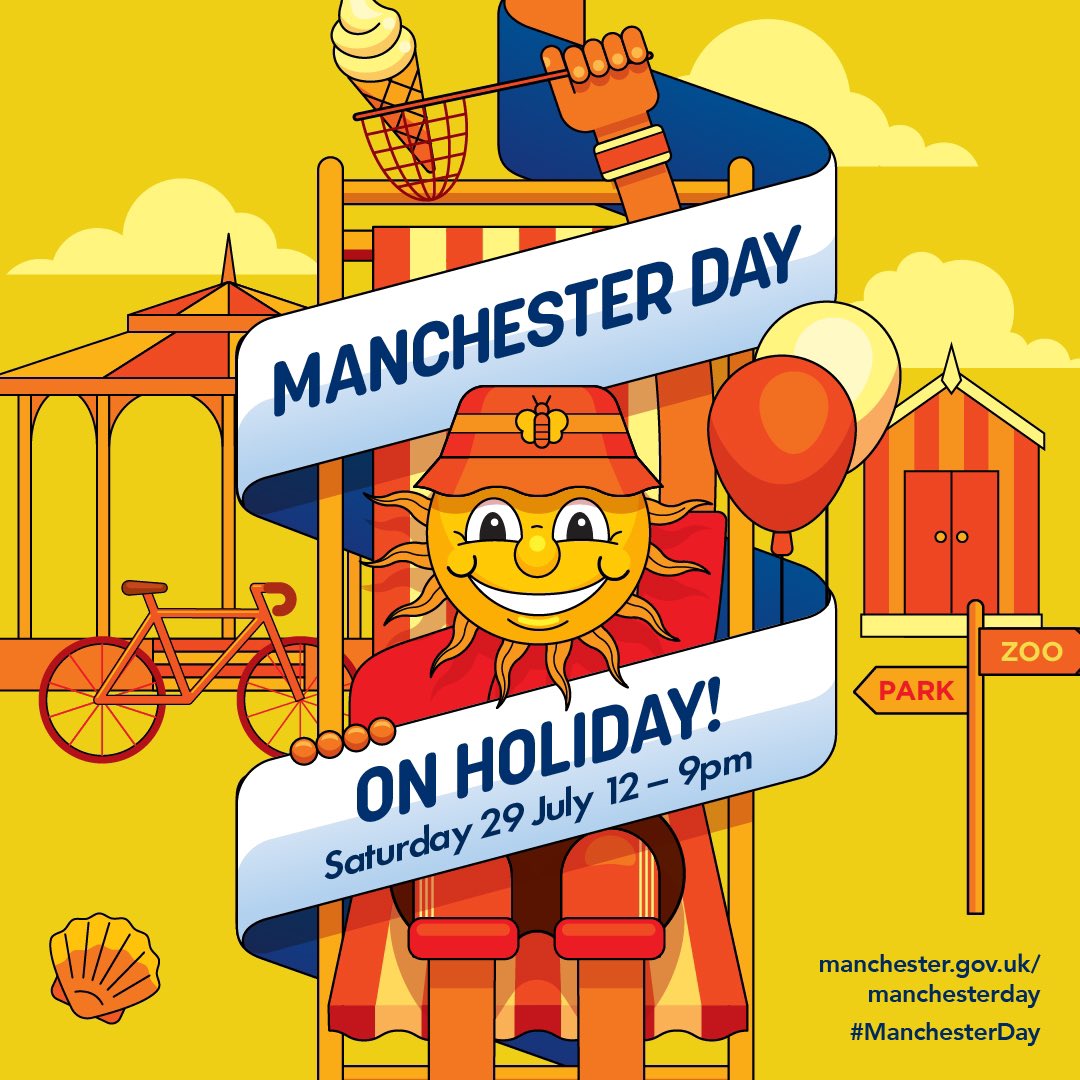 You can have a dance and test out your cricket skills in Manchester Originals' batting cages down at St Mary's Gate, get creative with arts and craft workshops on Exchange Street, watch a competition to find the UK's fittest firefighter in Cathedral Gardens, learn to ride your bike St Peter's Square, and then take a break and grab a bit to eat from a selection of local street food traders in Exchange Square.
Of course, by that time, you'll be ready to soak in the evening's party atmosphere as dancers and musicians from Global Grooves take over the Northern Quarter.
And the best part? All of the entertainment is FREE.
Read more:
Manchester Day 2023 is taking over the city centre on Saturday 29 July, with festivities set to begin from 12pm.
Find out more about everything happening here.
Featured Image – Manchester Day