What's On
Stockport's giant colourful frog sculpture trail is returning this week
Hopping back into action for the summer.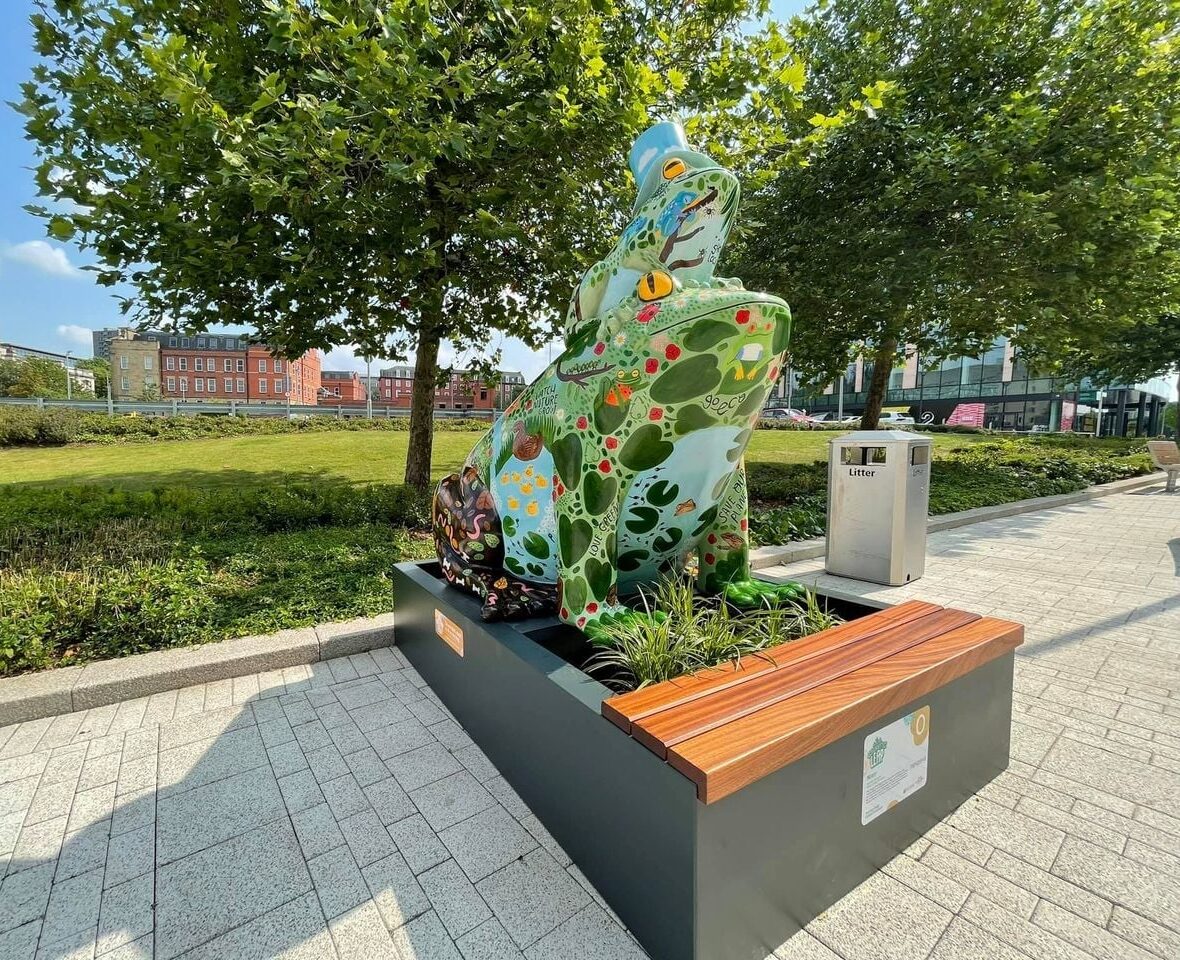 Stockport's beloved giant colourful frog sculptures are once again returning to the town centre from this week.
Following the undeniable success of previous art trails in both 2019 and 2021, with the Greater Manchester borough welcoming visitors to its town centre in their thousands to see the eye-catching amphibians in all their glory, the Stockport Frogs are back once again for a brand-new adventure this summer.
19 multi-coloured frog sculptures will be hopping onto podiums located throughout Stockport town centre from this Friday.
Organised by Stockport's Business Improvement District (BID) – which is branded as Totally Stockport – this year's trail is themed all around 'Frogtastic Inventions', and will see frog-spotters of all ages get to make their way around the town centre on what's set to be an "educational, engaging and vibrant" outdoor adventure.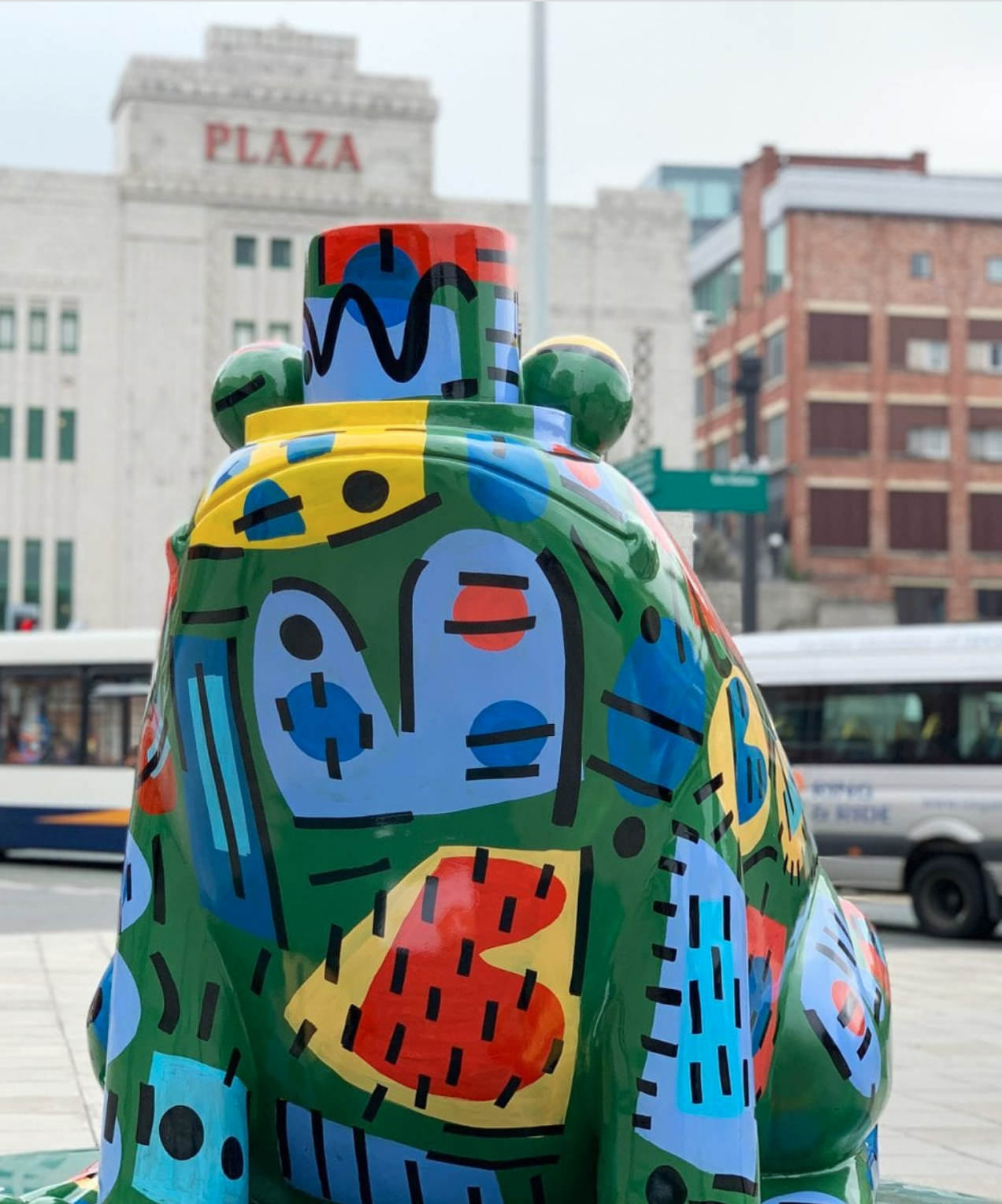 Minty, Frogworts, Zippy, and Poppy the Space Frog are just some of the sculptures you can spot on this year's trail.
According to trail organisers, The Great Frogtastic Inventions Trail "takes you on a journey through history" and will aim to "celebrate many of the greatest inventions" – with designs paying tribute to everything from the wheel and the slinky, to the printing press, the iPod, and more.
Visitors are encouraged to "grab a map and follow the vibrant and fun outdoor art trail to discover all 19 invention frogs".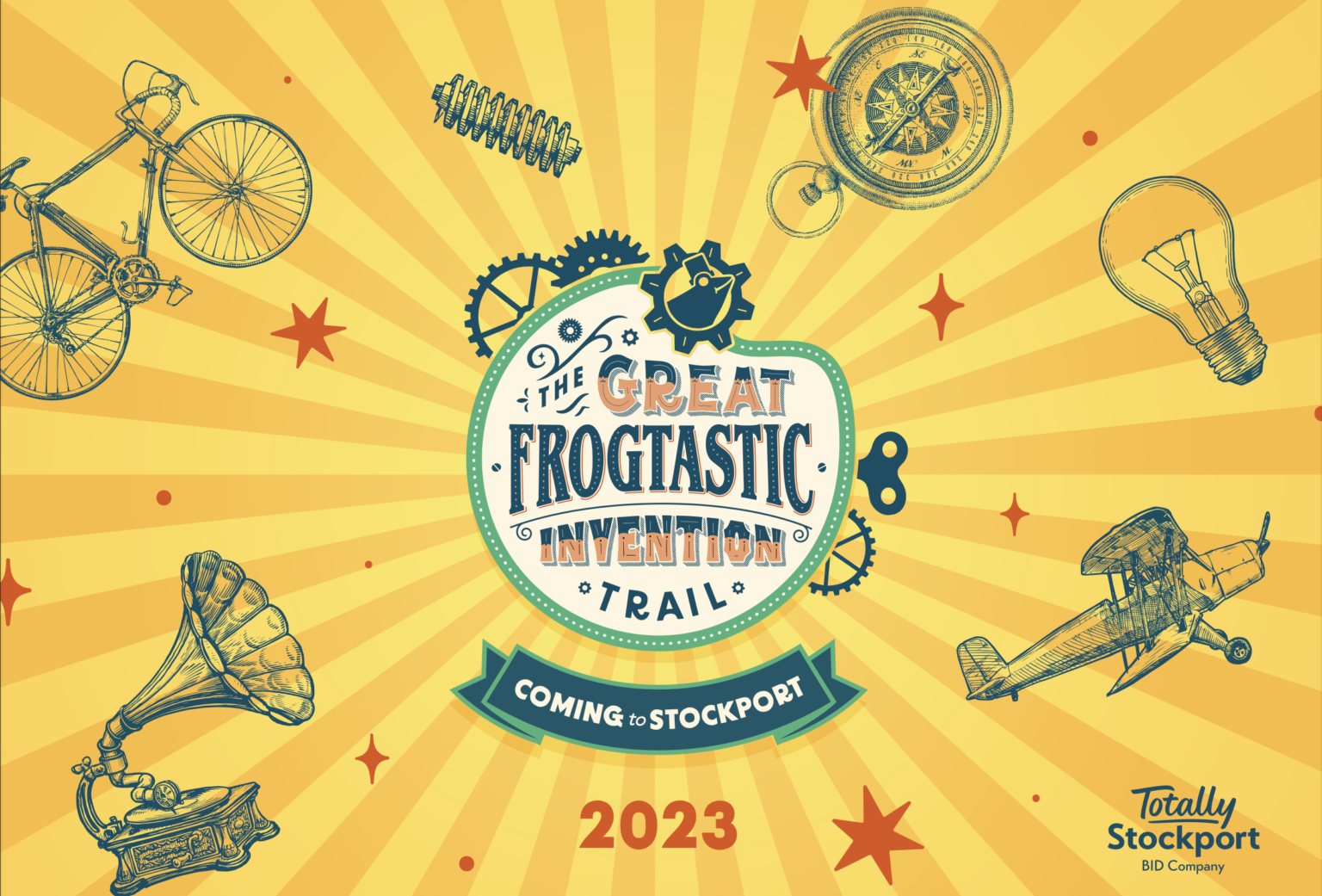 More than 150 artists submitted designs for the multi-coloured sculptures this year, and organisers say choosing the winning ones "was such a hard job", but they hope the free public art event this summer will add to the "lasting legacy of the Stockport Frogs".
Stockport's Great Frogtastic Inventions Trail will run from Friday 21 July – Friday 29 September, and maps can be collected from town centre shops, or will soon be available to download online.
Read more:
Find out more here.
Featured Image – Totally Stockport