A new installation at The Factory has given the public a chance to look inside the under-construction £186 million landmark arts complex for the first time.
Although still predominantly a building site and not due to open its doors fully until next year – with budget issues and delays due to the COVID-19 pandemic cited as reasoning – audiences were invited inside The Factory this past weekend to experience major new sound and light installation Arcadia.
Created by theatre and opera director Deborah Warner and partly-inspired by a painting of Manchester by William Wyld, Arcadia saw a field of luminous tents emitting an original sound composition that wove together some of the greatest nature poetry ever written, by poets including Sappho, John Clare, WB Yeats, G. E. Patterson, Seamus Heaney, Jackie Kay, Simon Armitage, Alice Oswald and Sabrina Mahfouz, among many others.
It featured recorded contributions from several leading Northern actors and musicians including Jonathan Pryce, Jane Horrocks, RoxXxan, Brian Cox, Simon Russell Beale, Lioness and David Thewlis.
Arcadia was designed as a space for "thought and reflection".
Audiences were invited to wander freely through the space to connect with nature and consider "the relationship between the urban and the rural".
"It has been enormously exciting to create a project for MIF inviting the public into The Factory for the very first time," said Deborah Warner.
"It's been thrilling to watch this extraordinary landmark building take concrete form from the core of one lift shaft, to its present stage of well-defined auditoria, rehearsal spaces, loading docks and offices. 
"The Factory will not only change the cultural face of Manchester, but that of the UK, Europe and the world."
John McGrath – Artistic Director at & Chief Executive of MIF and The Factory – added: "We are delighted to welcome such a visionary director to this year's festival to transform a space that will ultimately play a crucial role in the future of Manchester and the arts internationally.
"This work has created an opportunity for audiences to encounter The Factory as it is being shaped and invites them to reflect on the juxtaposition of urban and rural."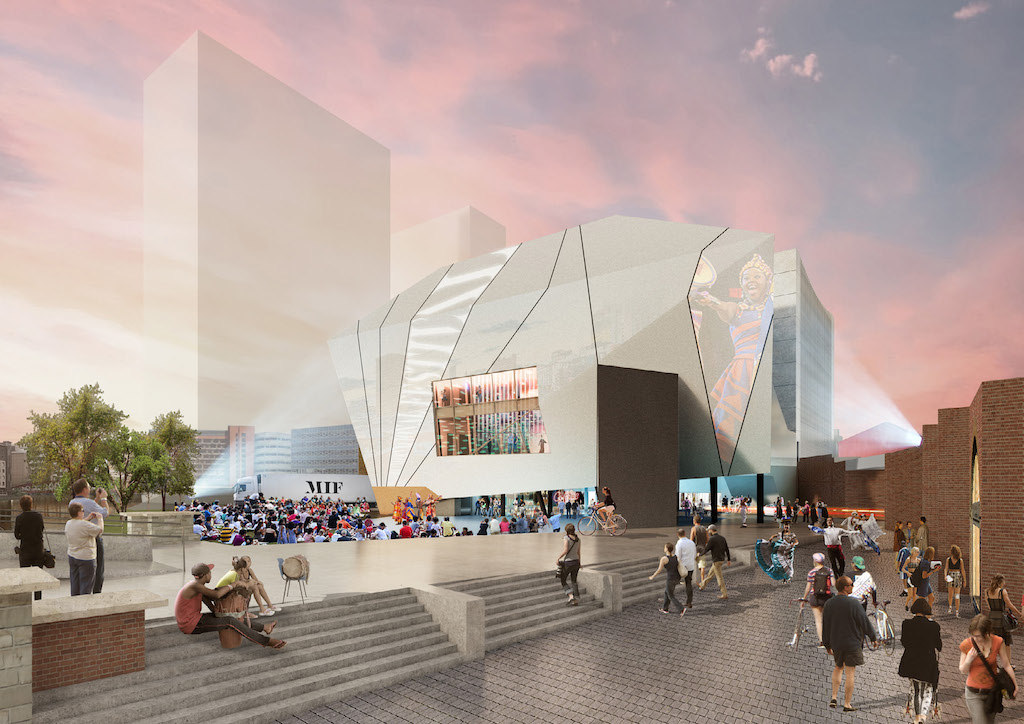 The Factory – being developed by Manchester City Council in partnership with Manchester International Festival (MIF) – will be a "world-class cultural space" in the heart of the city centre and the year-round home for MIF once it opens in 2022, with a programme of groundbreaking, and interdisciplinary work by leading artists from across the globe.
The landmark building is setting out to be one of the "largest, most ambitious, and most versatile purpose-built arts spaces in the world".
Featured Image – MIF / Andrew Brookes