What's On
Manchester International Festival unveils 'vibrant programme' of events for 2021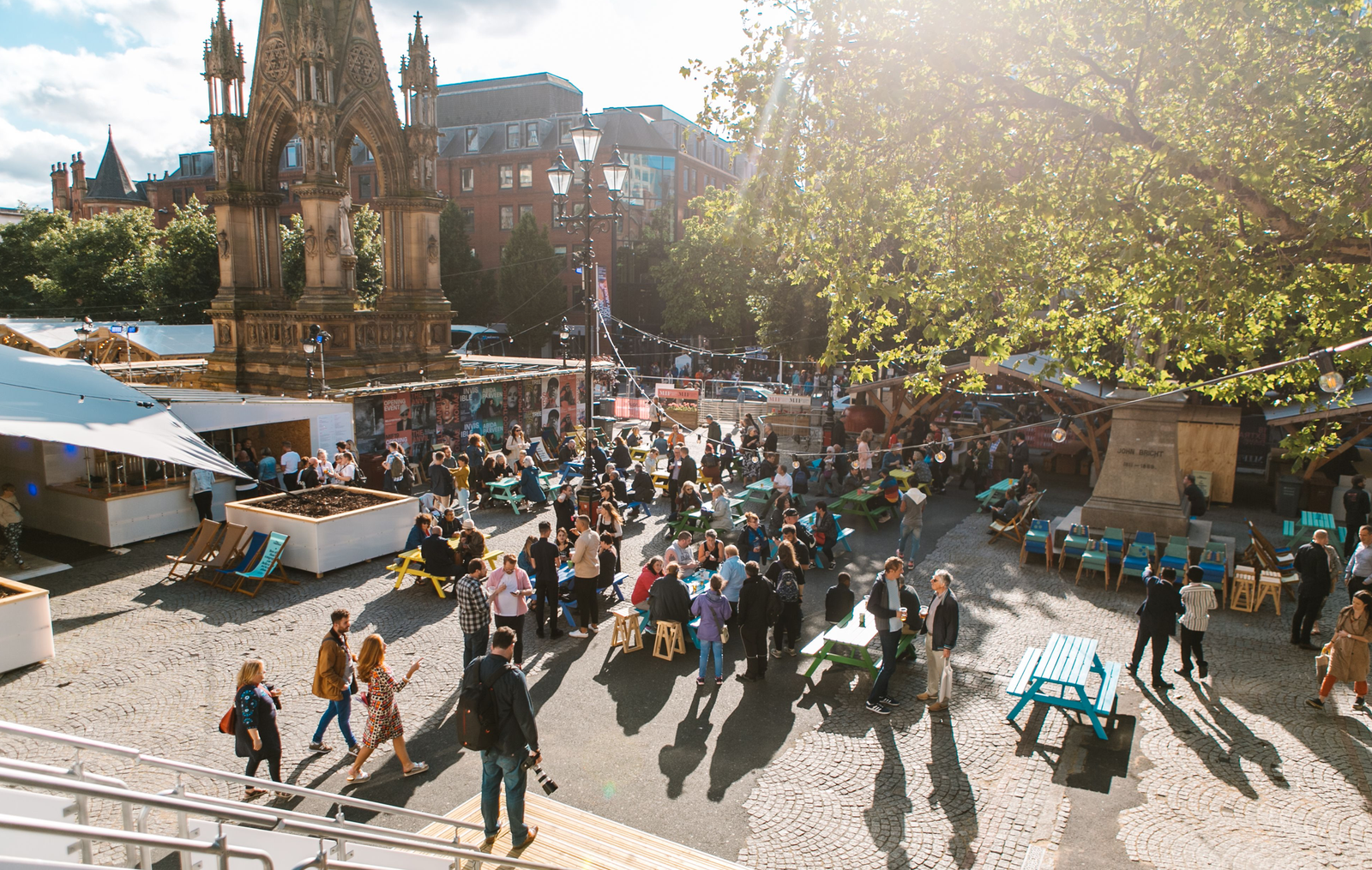 Manchester International Festival (MIF) has today unveiled its "vibrant programme" of events as it makes its highly-anticipated return this summer.
A 42-metre sculpture of Big Ben made out of political books in Piccadilly Gardens, a new film featuring Cillian Murphy, and a theatrical performance of Chimamanda Ngozi Adichie's essay about grief are among the standout works set to feature.
Returning to Manchester city centre from 1st-18th July as one of the first large-scale events to be held following the proposed lift of all COVID-19 restrictions on 21st June, as part of the government's "irreversible" roadmap for lifting England's current national lockdown, the jam-packed MIF21 lineup will showcase original new work from across the spectrum of visual and performing arts and music by artists from over 20 countries.
Performances are set to take place safely at both indoor and outdoor locations across Greater Manchester, including the first ever work on the construction site of The Factory – the landmark cultural space that will be MIF's future home.
A "rich online offer" will also provide a window into the festival wherever audiences are, including livestreams and work created especially for the digital real.
With almost all of the work set to be showcased at the festival created in the past year, MIF21 provides a "unique snapshot of these unprecedented time", with artists having reflected on ideas such as love and human connections, the way we play, division and togetherness, equality and social change, and the relationship between the urban and the rural.
Festival Square will also return this summer, to a new location at Cathedral Gardens.
And, for the first time ever, the curation of the festival's talks and discussions programme has been handed over to the people of Greater Manchester, which will build on MIF's work involving the community as artistic collaborators and participants in work shaped by them.
So, what are some of the works festival-goers can expect this year?
Among the big names debuting new work at MIF21 will be actor Cillian Murphy, singer-songwriter Patti Smith, Catatonia frontwoman Cerys Matthews, world-renowned choreographer Boris Charmatz, author Lemn Sissay, and musician Arlo Parks.
Sea Change – a new outdoor dance work by French choreographer Boris Charmatz – will fill Deansgate with a chain of professional and non-professional dancers, including more than 150 local residents each performing and repeating a dance movement on the spot in "a joyous celebration of togetherness" in a post-COVID world.
The Argentinian artist Marta Minujín's 'Big Ben Lying Down with Political Books' – which has been described as a "reflective but joyous" work after a year in which relations between the Greater Manchester region and Westminster became increasingly strained – will be situated in Piccadilly Gardens.
The actor Cillian Murphy and the author Max Porter are reunited for the film 'All of This Unreal Time', which is directed by Aoife McArdle, with music provided by The National's Aaron Dessner and Bryce Dessner alongside Jon Hopkins.
Chimamanda Ngozi Adichie's New Yorker essay 'Notes on Grief' will be reimagined for the stage by director Rae McKen, while Akram Khan and animator and director Naaman Azhari are collaborating on a film, and Arlo Parks and Patti Smith also performing.
Other work includes Forensic Architecture's installation at the Whitworth about the notorious Cancer Alley in Louisiana, photographer Cephas Williams will have his portraits of black British subjects shown in the Arndale shopping centre, and Laure Prouvost's immersive installation entitled the long waited, weighted gathering, will reopen the Manchester Jewish Museum.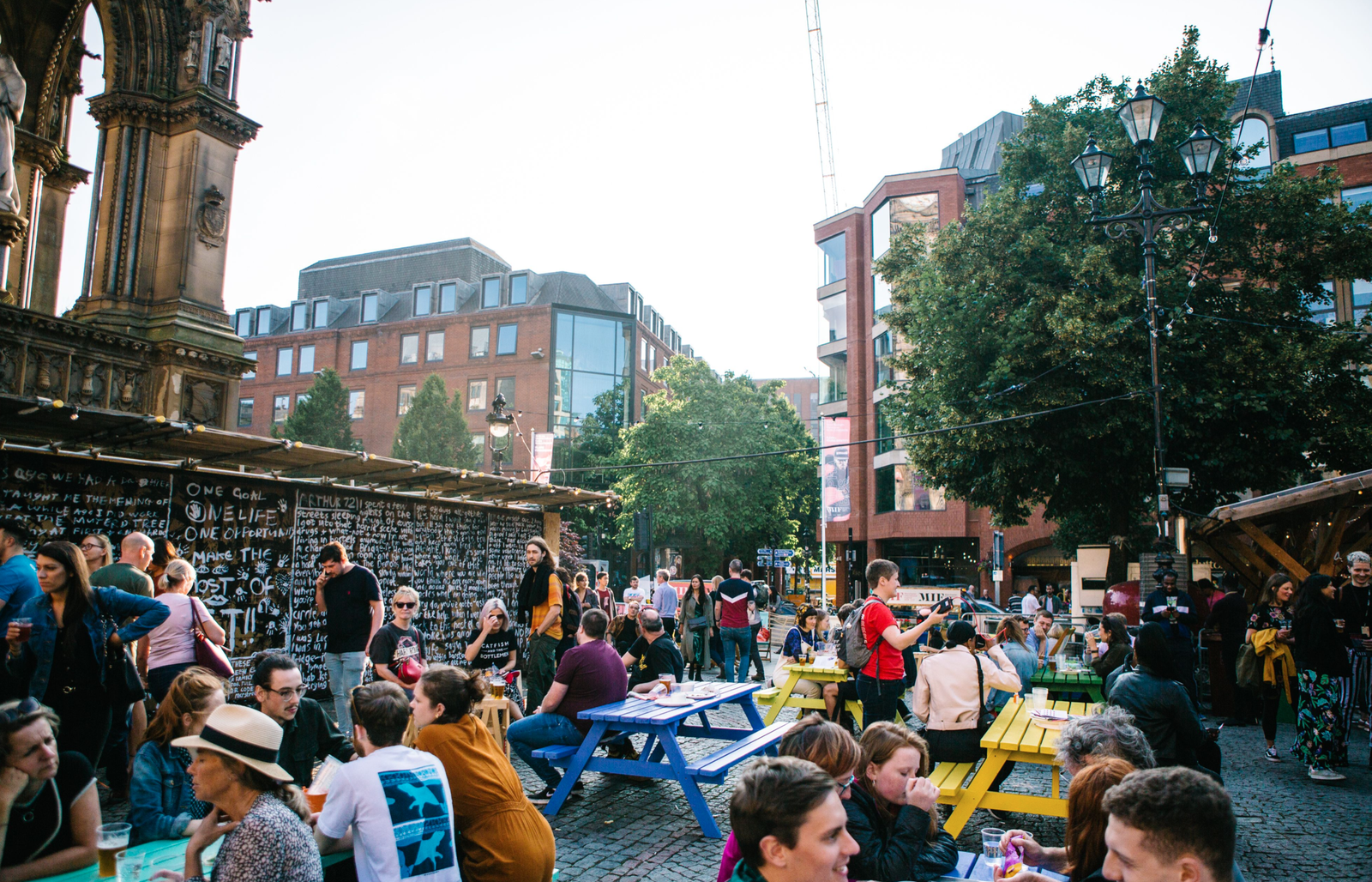 "MIF has always been a festival like no other," said John McGrath, Artistic Director & Chief Executive at Manchester International Festival.
"[This is] a truly international programme of work made in the heat of the past year and a vibrant response to our times. Created with safety and wellbeing at the heart of everything, it is flexible to ever-changing circumstances, and boldly explores both real and digital space.
"We hope MIF21 will provide a time and place to reflect on our world now.
"To celebrate the differing ways we can be together, and to emphasise, despite all that has happened, the importance of our creative connections – locally and globally".
Sir Richard Leese – Leader of Manchester City Council – added: "After the year we've all had that has been such a massive challenge for our cultural sector, Manchester needs MIF this year more than ever.
"Manchester has always been a city that values and champions culture and is rightly recognised across the globe for its strengths and innovation in this [so] as we now begin to move out of the pandemic, we're very clear that the cultural sector has an enduring and important part to play in our recovery.
"Thanks to the determination and creativity of the MIF team and all the artists and others who are part of this year's festival, I have no doubt that MIF21 will put Manchester back in the spotlight once more".
As one of the first major public events in the city, MIF21 will play a key role in the safe reopening of the city's economy and provide employment for hundreds of freelancers and artists.
Much of the programme will be free to attend.
Tickets will be on sale on from 20th May 2021, and you can grab yours here.
Featured Image – MIF / Louis Reynolds