What's On
Soho House latest – new image shows incredible rooftop pool in Manchester
That rooftop pool is going to be something special...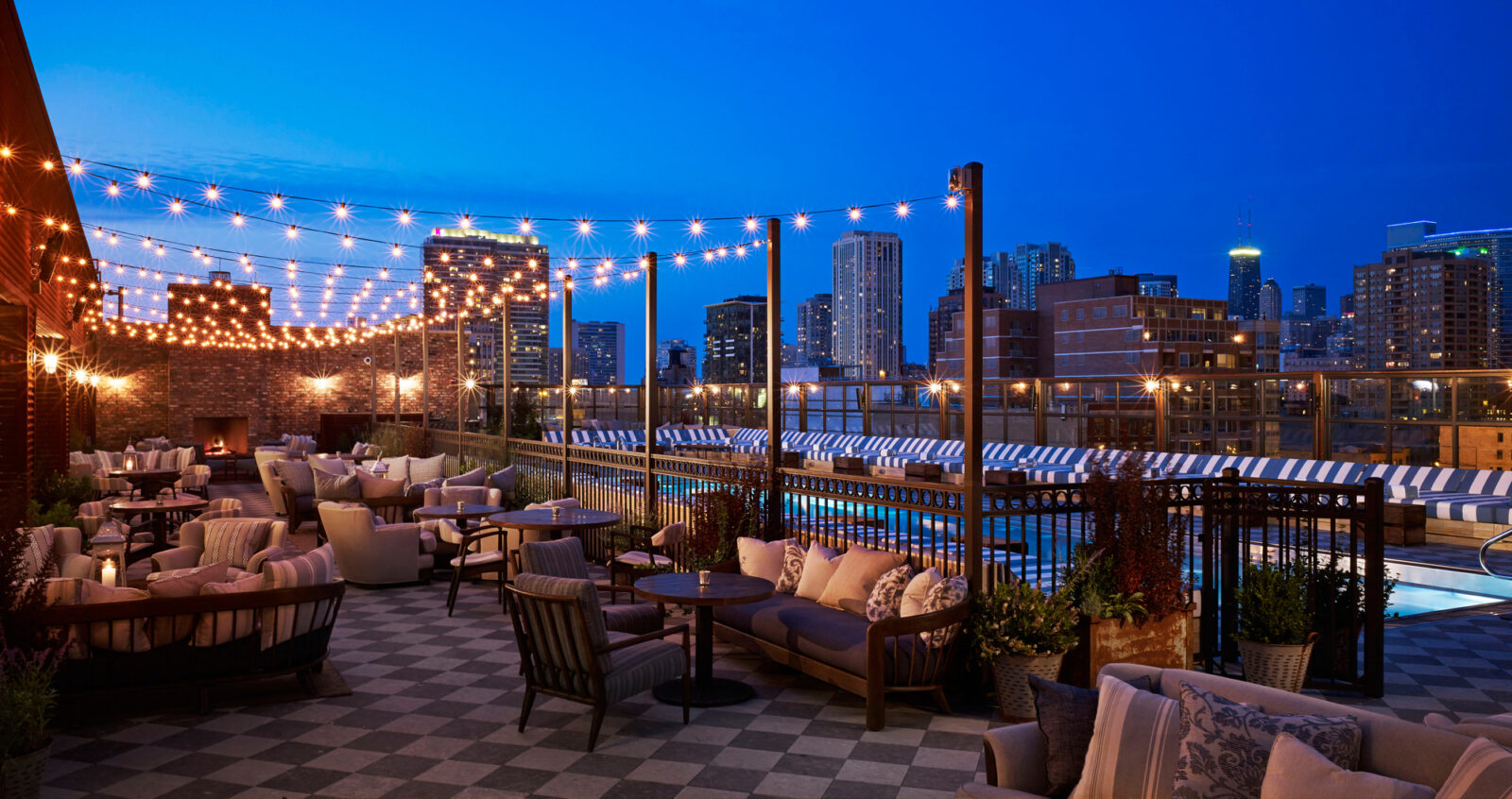 There's a breadcrumb of new information in the ongoing wait for Soho House to arrive in Manchester – and it's one to get excited about.
The renowned members' club brand is currently transforming the old Granada Studios building into a luxury destination.
As well as a hotel occupying the top three floors, there'll be a bar and terrace, workspace, and a rooftop swimming pool.
Until now, we've all got an understanding of what's to come with Soho House based on their other sites across the globe, from the signature striped towels to the opulent interiors.
But now a new artist impression has been sent to members, giving us a bit more of an idea of what our own branch of Soho House will look like.
The image shows a rooftop pool tiled in a rich jade green, with a terrazzo-style floor on the rest of the terrace space.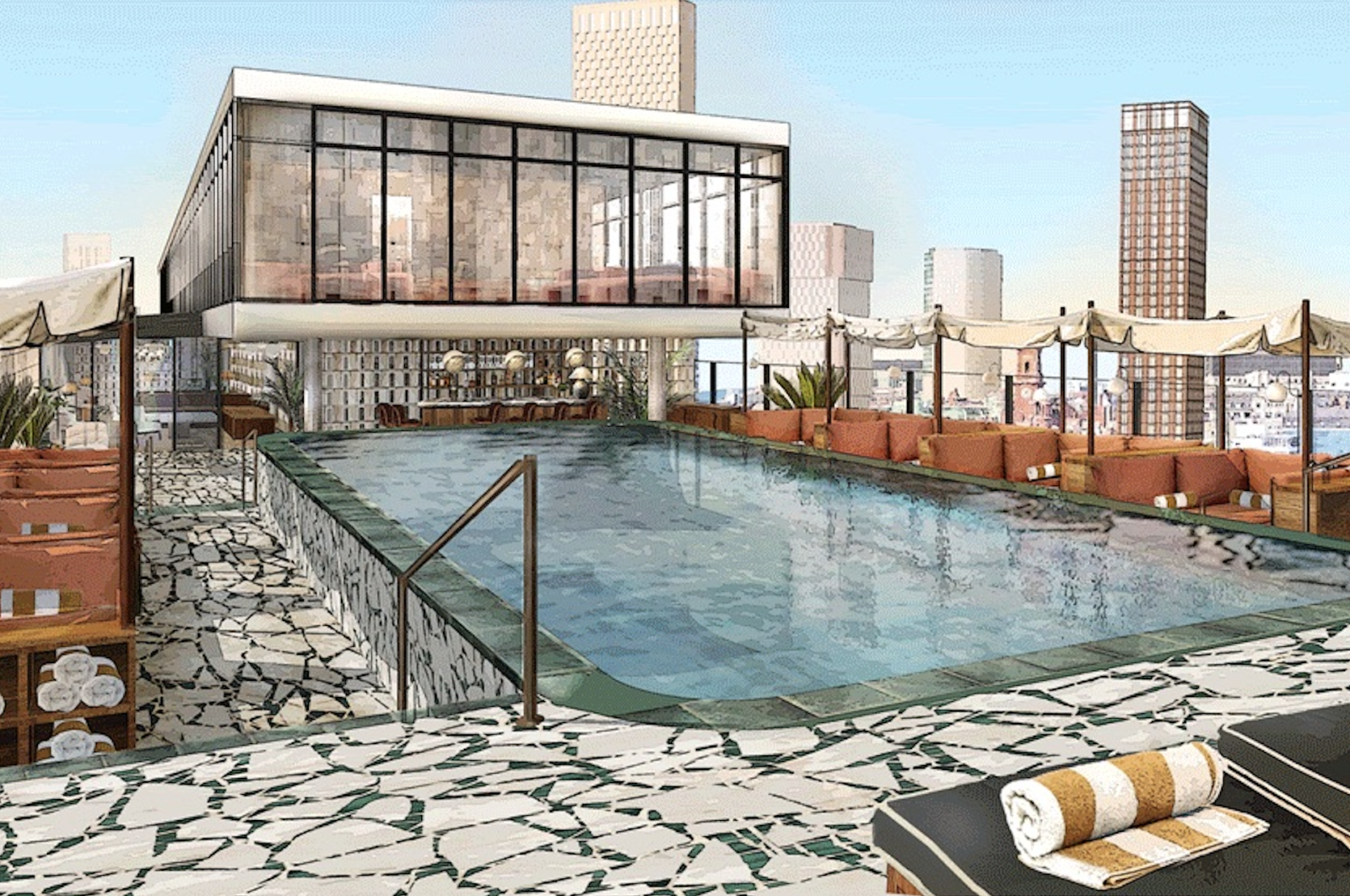 There's also set to be rows of terracotta-hued day beds, with canvas canopies overhead, and a restaurant space with floor-to-ceiling windows beside it.
The email to members also revealed some much sadder news – Nick Jones, founder of Soho House, has decided to step down from his CEO position after a short battle with prostate cancer.
The cancer was caught quickly and treated successfully, but Nick says it's left him with a 'changed perspective and focus'.
He wrote: "First some bad news, and some very good news: in early summer I was diagnosed with prostate cancer. It was caught early and my treatment has been 100% successful – and I'm not only healthy again, but also cancer-free.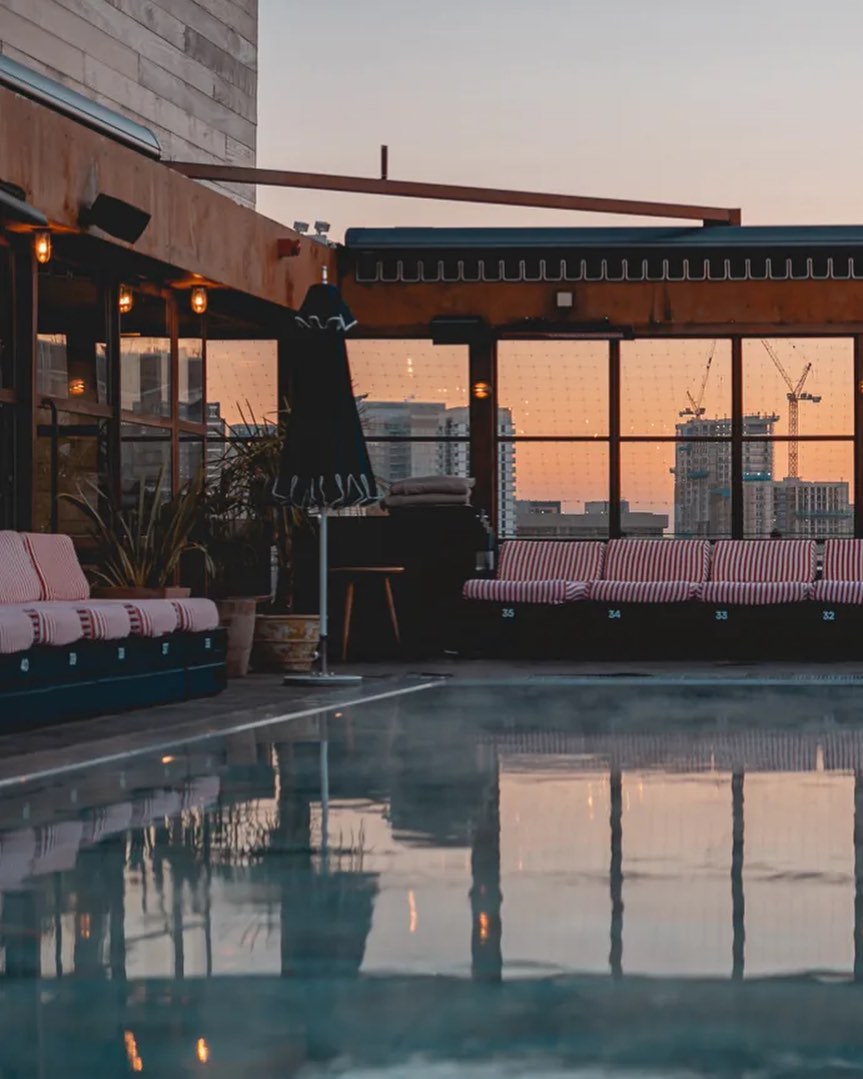 "Inevitably, this experience has changed my perspective and focus. As a result, from today I'm transitioning from CEO to my original role as Founder and will focus on the creative and membership aspects of Soho House.
"I want to do more of what I love, which is making sure you have a good time in well-designed, welcoming spaces and focusing on our House Foundations programmes, which help people flourish in the creative industries.
"Taking over the day-to-day running of the business will be Andrew Carnie, who's worked alongside me for the past four years. I know him well and Soho House will be in safe hands with him as our new CEO."
Read more
Nick added: "Following in 2023, we have new Houses opening in Bangkok, Mexico City and Manchester in the UK, which I'm pleased to share some preview pictures of below.
"I've been working closely with our teams on the plans for these sites and I know they will be spaces that both our long-standing and newer members will really enjoy."
There are now Soho House sites across England, as well as in Mykonos, Barcelona, Paris, Rome, New York, Mumbai, and many more.
Its foray into Manchester will be the first time the brand has ventured into the northern half of the UK – and the city is pretty hyped about it.
Featured image: Soho House