One of Manchester's outstanding tech companies has announced it will be supporting the local sector once more during the third national lockdown –  offering free spots on some of its acclaimed training courses.
Sync's Deansgate site – a three-storey tech shop with an Apple desk, training suite and conference centre – has been the city centre's vital support hub right throughout the pandemic, remaining on hand to keep Digital Mancunia ticking. 
But aside from the provision of essential repair services, Sync has also kept the local community educated – hosting a series of insightful training sessions on software and applications.
Despite the latest lockdown, these webinars aren't stopping anytime soon. In fact, some are even continuing without the price tag.
As Blue Monday arrives, Sync is aiming to lift the spirits of local business owners and entrepreneurs with an exclusive offer of limited free course placements.
15 fully-funded spots are up for grabs on Sync's 3-day foundation course for Adobe XD – which is ordinarily normally priced at £195+VAT.
The training sessions run for two hours per day, offering priceless insight for designers, product managers, developers, or anyone hoping to build brilliant digital products (such as websites and mobile apps).
Participants will perform a series of examples and short exercises, learning the methods, techniques and tools required to plan and execute a project using the UX framework successfully.
Tom Crump, Head of Sales at Sync, explained the thinking behind the offer.
"With the latest lockdown, we wanted to offer a form of support to businesses by offering fully funded places," he told The Manc.
"Once they've completed the course, they receive a certificate of completion from Sync.
"If you are a business or employee interested in this training, all you need to do is explain why you think you might benefit from it to access the course."
To apply, you can get in touch with the Sync team online.
The courses will be taking place from February 2 – February 4.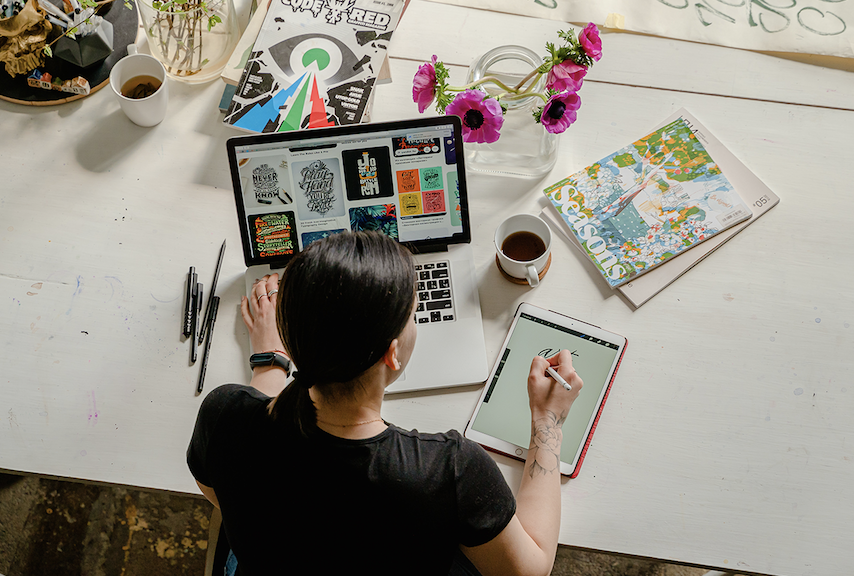 In addition to the Adobe XD sessions, Sync is also offering skills-based training courses that focus on how to continue working and communicating through lockdown.
They're all free to join – and will be conducted every Thursday from January 14 until February 25.
To get involved, you simply need to register your interest online.
Some of the Sync webinar sessions in 2021 cover Microsoft Teams, Photoshop, Illustrator, Spark and InDesign.
January 14 – Master Microsoft Teams
What Sync says about the session:
Teams has quickly become a core communication and collaboration tool  for many businesses. In this session, we will walk you through Microsoft  Teams, covering a range of features, tips and tricks – along with a couple  of tools to help you enhance and evolve your Teams workflows.
January 21 – Get started with Photoshop
What Sync says about the session:
In this introductory session, we will introduce delegates to Adobe  Photoshop, and walk you through your first Photoshop project. We will  cover the basics, including setting your canvas size, working with layers,  and some of the key tools like text.
January 28 – Get started with Illustrator
What Sync says about the session:
New to Illustrator? Not a problem… during this session, we will  demonstrate some of the basics, helping to guide you through your first  project. You will get to learn how to set up a new project, and how to use  some of the key tools and features built-in to Illustrator.
February 4 – Get started with Spark
What Sync says about the session:
Adobe Spark comprises of three apps, Spark Page, Spark Post, and  Spark Video – all allowing you to create content quickly. In this  introductory session, we will explore the capabilities of Spark, and walk  you through your first Spark project! 
February 11 – Get started with InDesign
What Sync says about the session:
InDesign is an incredibly powerful and industry-leading desktop  publishing software, ideal for anyone looking to create stunning print or digital media in the form of fliers, brochures, magazines, books/ebooks or  posters. Join us to explore InDesign further, and learn some of the basics.
February 18 – Top Tips: Photoshop
What Sync says about the session:
Join us as we explore Photoshop, uncovering amazing features, new  tools, and top tips from industry expert and Adobe trainer, Alan Rankin.  Whether you're still new to Photoshop, or a seasoned pro, this short  session is for you.
February 25 – Top Tips: Illustrator
What Sync says about the session:
Industry expert and Adobe trainer, Alan Rankin, explores Adobe Illustrator  – sharing his top hints and tips for creatives. Illustrator is an incredibly  powerful and versatile tool, and in this short session, we will dig beneath  the surface to explore some of the more advanced functions.
Tom stated: "This is a way for us to help support Manchester businesses who may have had to furlough staff.
"Sync is passionate about personal development and working with our local community to come out of this next lockdown stronger than ever."Learn more about the tech courses and training available throughout the lockdown period by visiting the Sync website.