What's On
The best things to do in Greater Manchester this week | 11 – 17 September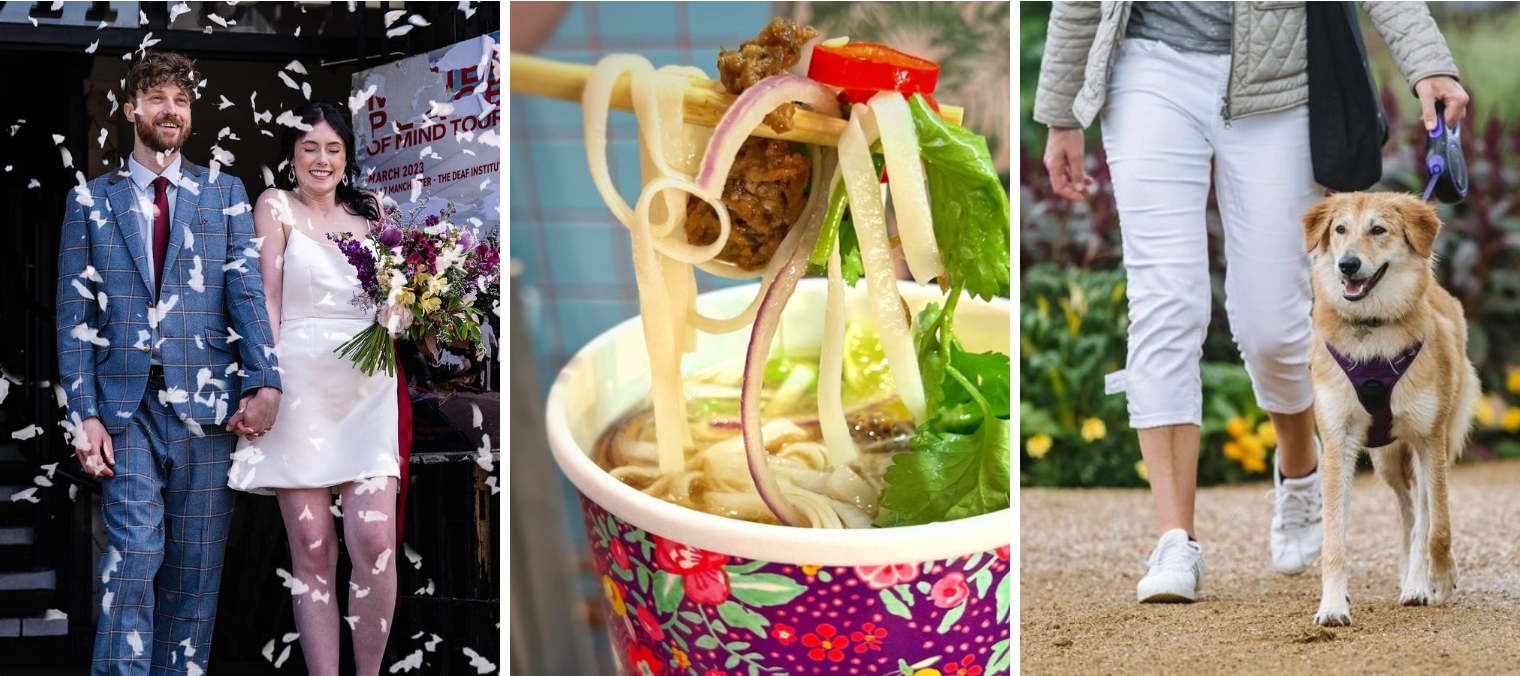 September has been showing its sunnier side over the last week, and it's looking like that may continue for a little while longer.
While the actual summer may have passed us by the blink of an eye, and the kids have officially gone back to school for a new year, that doesn't mean the fun's stopped, as there's still loads of events happening in Greater Manchester to get stuck right into.
If you're finding it a bit tricky to choose, we've cherry-picked a few of the best bits for another edition of our 'what's on' guide this week.
Here's our top picks.
___
Jesus Christ Superstar
Palace Theatre
Monday 11 – Saturday 23 September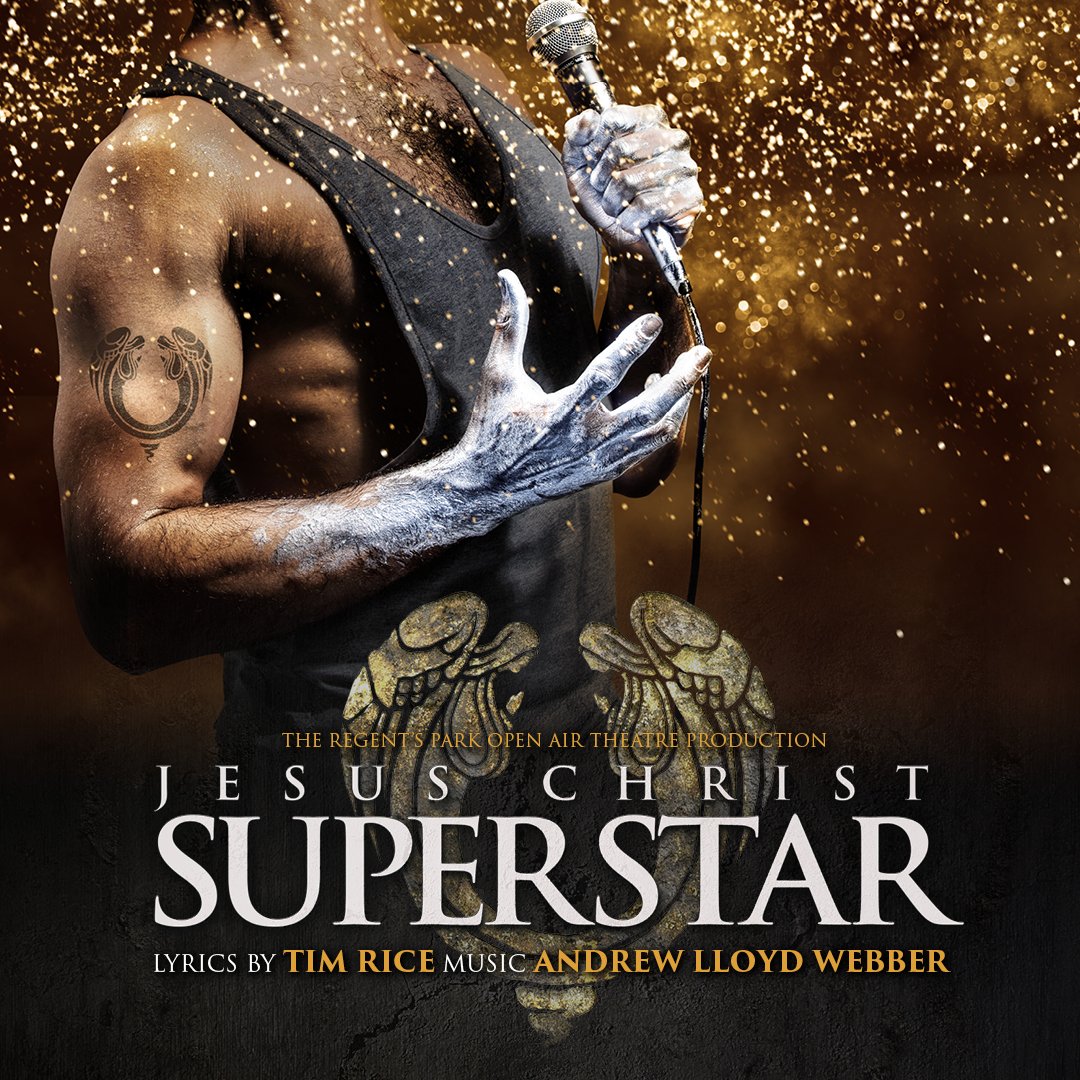 Award-winning musical Jesus Christ Superstar is heading out on a UK tour this year, and it's kicking things off here in Manchester this week.
Following several acclaimed and sold-out runs in the West End, as well as an extensive tour right across the US and Canada, the Olivier Award-winning reimagined production of Andrew Lloyd Webber and Tim Rice's celebrated musical will take to the stage over at Manchester's Palace Theatre for the next two weeks.
Find out more and grab last-minute tickets here.
___
Walkies at Bridgewater
RHS Garden Bridgewater
Monday 11 September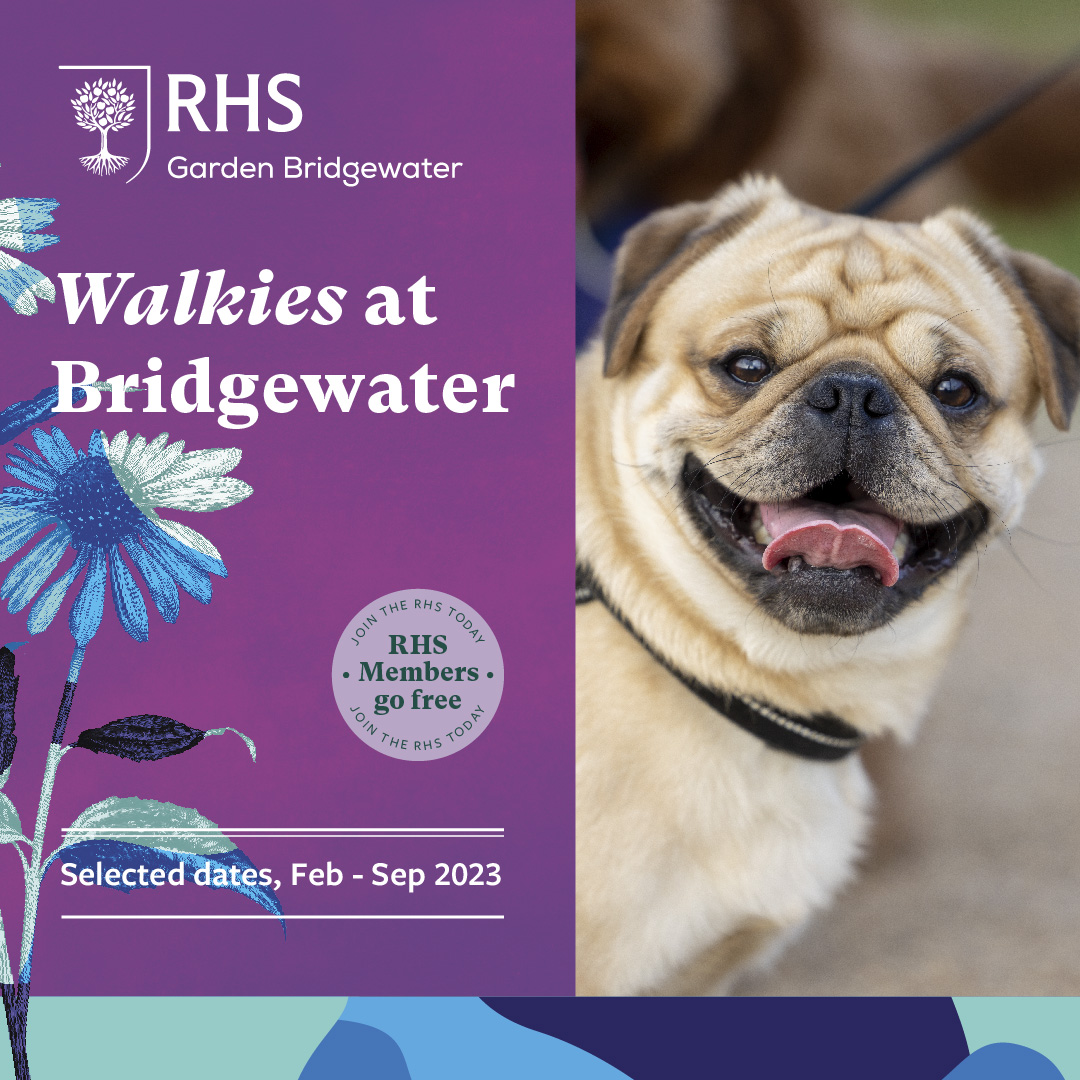 RHS Garden Bridgewater is back hosting another one of its 'Walkies at Bridgewater' evenings by popular demand this Monday, and it means dogs owners can take a stroll around the picturesque gardens with their canine companions when the Worsley-based park opens up its grounds from 4pm–7pm.
With the sun set to shine, RHS says the special event is the perfect time to explore the horticultural delights of the season with your four-legged friend.
Find out more here.
___
Sushi & Gyoza Making Class
Food Sorcery
Monday 11 September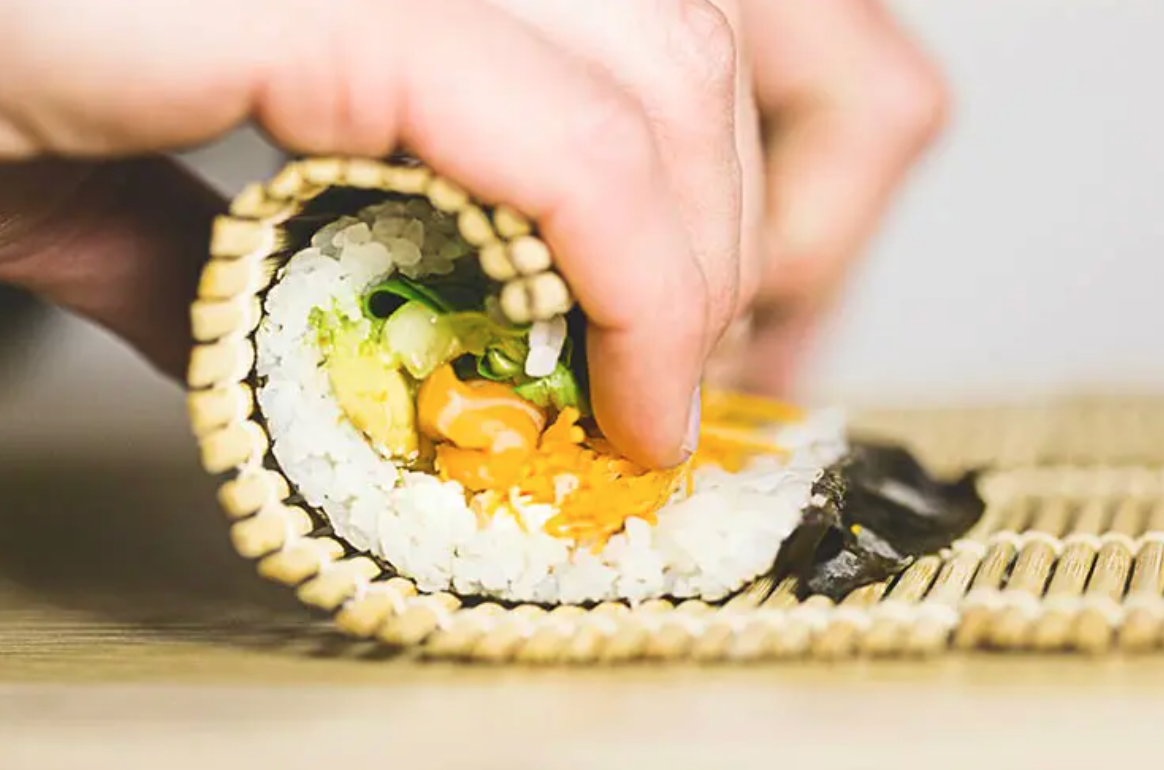 Deansgate Square's very-own cookery school, Food Sorcery, is hosting another one of its dedicated Sushi & Gyoza Making workshops to kick-off the week.
Japanese cuisine is experiencing more love in the UK now than ever before, and sushi has became one of the world's most well-known dishes, so, during this three-hour expert class, you will get to learn how to make a whole host of popular types of sushi, such as makizushi, uramaki, California rolls, sashimi, and so much more.
All ingredients will be provided, and you will eat as you cook, as well as get to take home the additional dishes you make.
Find out more and book your spot on the class here.
___
Operation Ouch!
Science and Industry Museum
Monday 11 September – onwards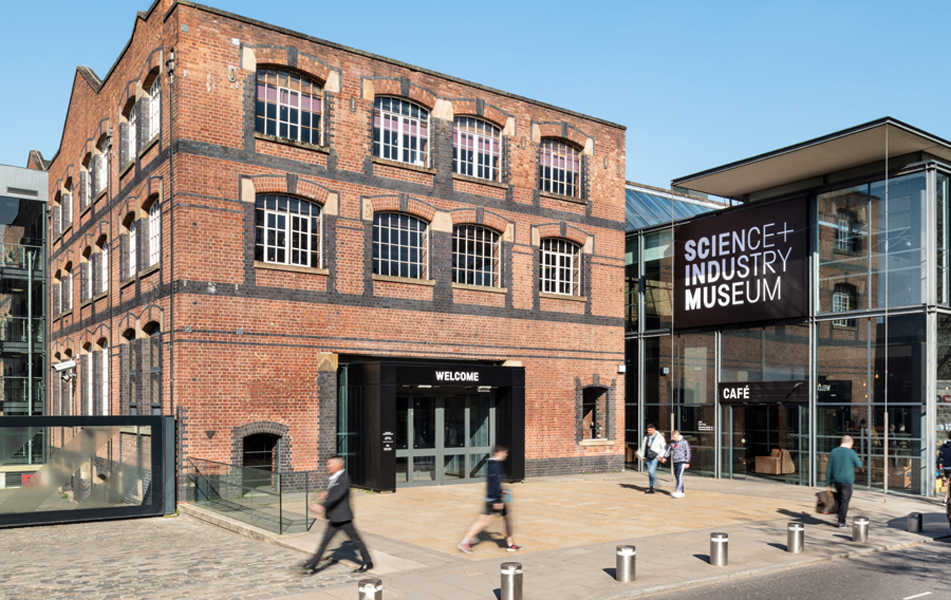 A brand-new exhibition is currently having its world premiere at the Science and Industry Museum in Manchester, and it's giving families the chance to "dive headfirst into the digestive system" and "travel like a poo".
The new blockbuster exhibition, Operation Ouch!, is based on and will see the award-winning CBBC children's TV series brought to life.
Visitors can expect interactive experiences, amazing objects from the Science Museum Group's collection, and appearances from world-renowned doctors who will be on hand to guide audiences through this "lively, interactive, and playful adventure to better understand our brilliant bodies".
Find out more and grab tickets here.
___
Manchester Cheese Crawl 2023
Manchester City Centre
Monday 11 September – onwards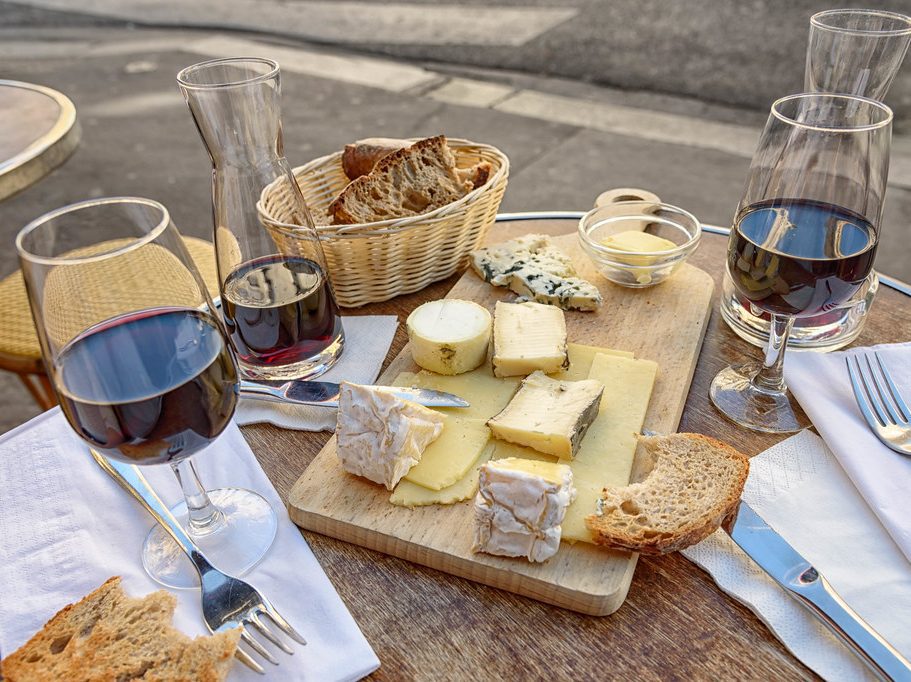 In what is undeniably the stuff of dreams for cheese lovers, you can now take part in a cheese and wine crawl around Manchester city centre.
The Manchester Cheese Crawl will take you around some of the cheesiest spots the city has to offer for two hours of non-stop cheese-related fun – including everything from blue cheese tasting, to cheese quizzes, competitions, and more.
Tickets cost just £25 each, and include cheese samples, optional bread and crackers, and some red wine to complement.
Find out more and grab tickets here.
___
Fancy trying out some new bars, and restaurants that have opened in Greater Manchester this month?
Now autumn is technically here, we're ready for lots of cheese, red wine, gravy, roasts and all the good things that come out of the kitchen once the weather gets a little bit cooler.
September in Manchester also brings a host of new bar and restaurant openings.
Some of the year's most hotly-anticipated new venues are throwing open their doors this month – with MediaCity's giant new food hall Kargo MKT, Manchester's only 2D Japanese cartoon cafe, Waku Waku, and new station-side craft beer bar Victoria Taps being just a few of the highlights.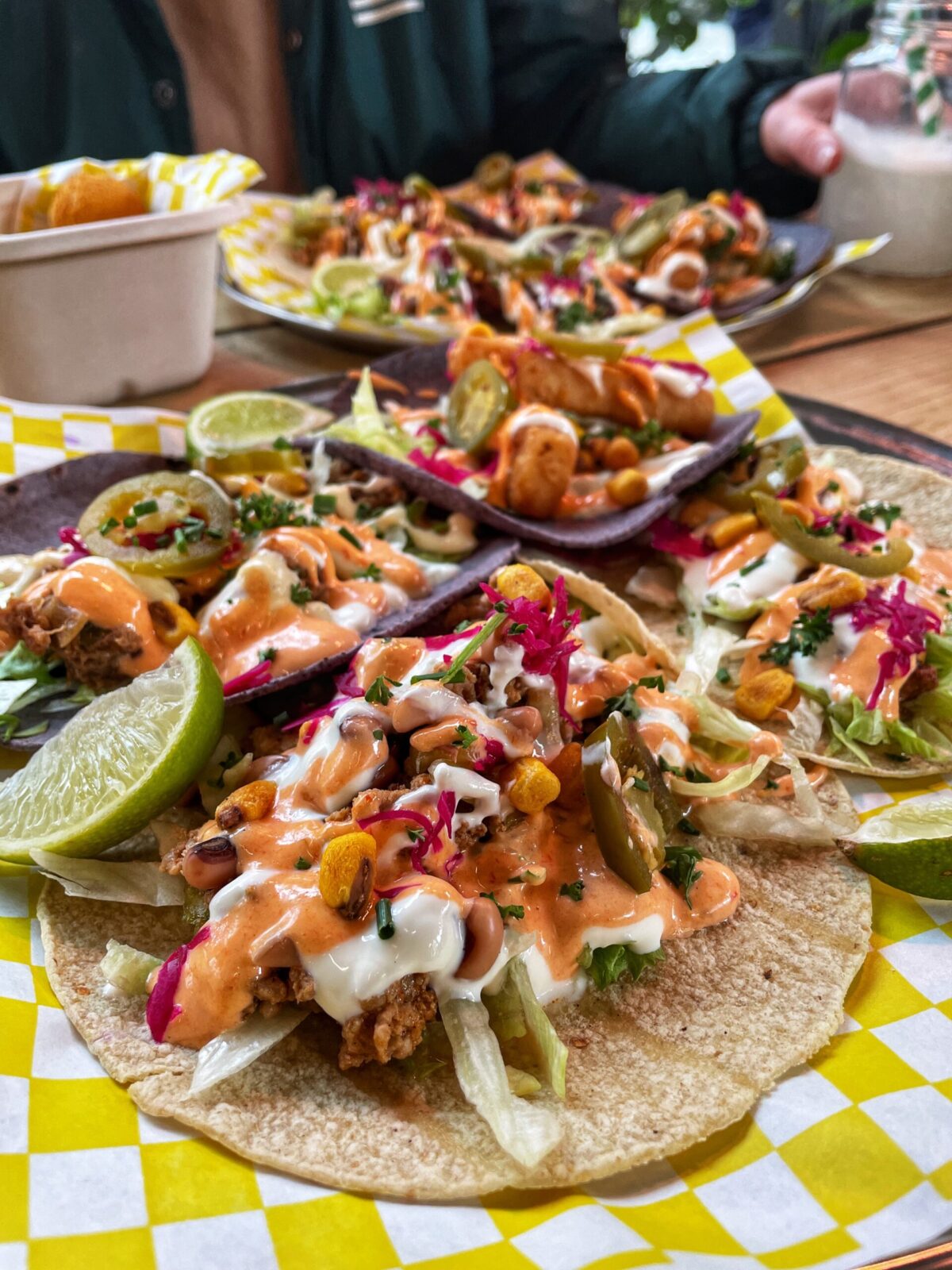 As we do every month, we've rounded up the best new bars and restaurants opening in Greater Manchester this month, and there's some really good ones to look forward to.
You can find out where to put on your list here.
___
Plant NOMA – Evening Gardening Club
Sadler's Yard
Tuesday 12 September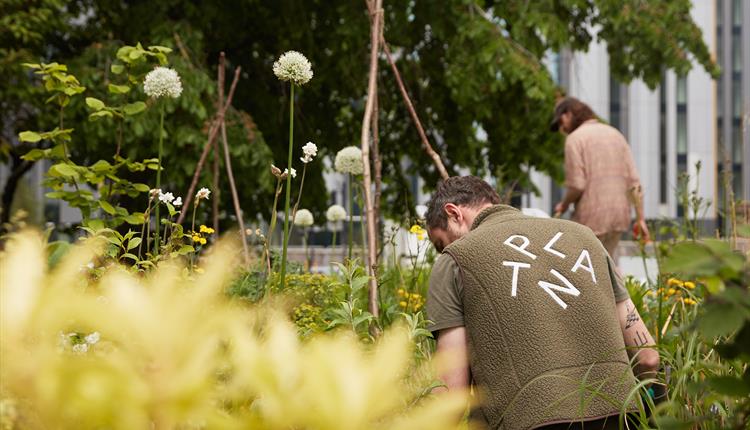 Plant NOMA's 'Evening Gardening Club' aims to offer a comfortable, relaxed, and fun environment for people of all ages to come together on a weekly basis and engage with gardening in some way, shape or form.
This might be poking seeds into compost, sprinkling gravel between plants, or pruning old wood from within a tree, as the range of activity in the club changes as the seasons move and the gardens evolve.
Taking place every Tuesday from 6pm to 8pm, for "as long as it's light enough to do so", it's said to be a perfect way to unwind after work, pick up some tips, and connect with nature.
Find out more here.
___
The Alternative Indie Wedding Fair #3
The Deaf Institute
Sunday 17 September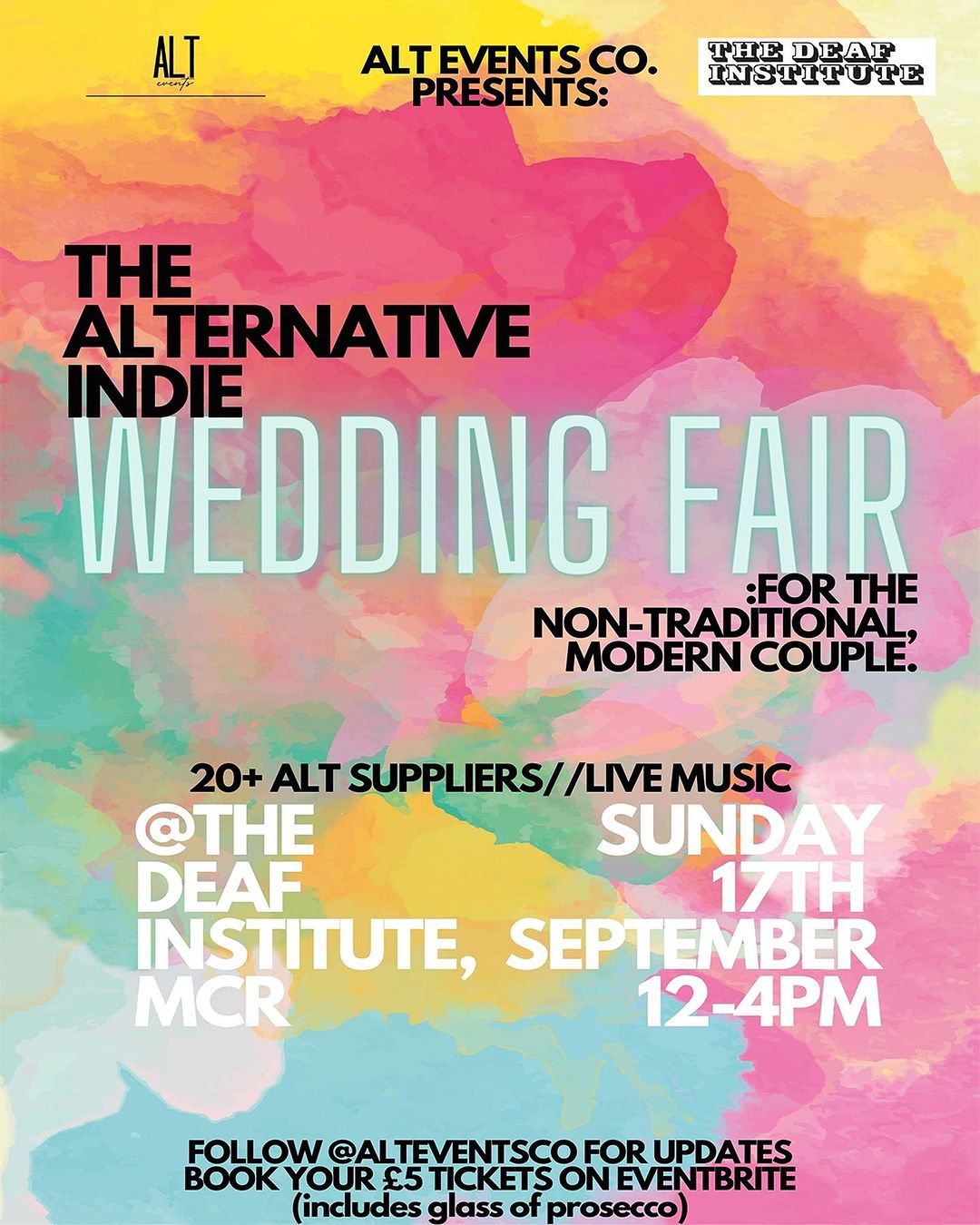 The Alternative Indie Wedding Fair is back in Manchester again this weekend.
Hosted by ALT Events Co, The Alternative Indie Wedding Fair will see over 20 independent alternative vendors take over The Deaf Institute in Manchester city centre, making it the perfect place to get a feel of how you want your special day to be, all while being budget-friendly.
Taking place from 12pm – 4pm on Sunday 17 September, tickets are already on sale and will set you back £6.13 each – with a complementary glass of prosecco included.
Find out more and grab tickets here. Tickets will also be available on the door.
___
Central Bay's VIP launch party
Quayside MediaCity
Thursday 14 September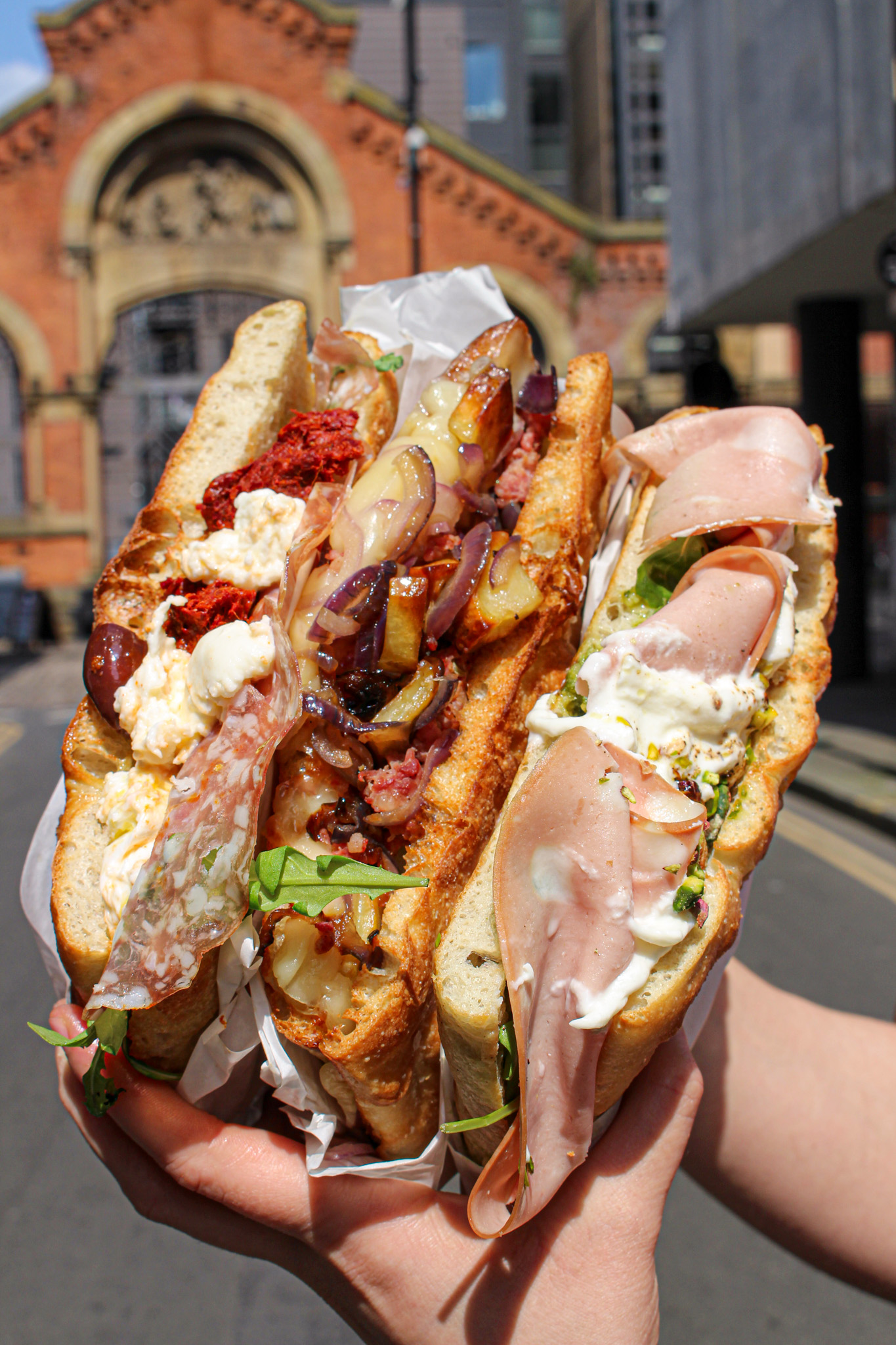 Central Bay will be throwing open its doors for the launch of its waterfront foodhall Kargo MKT this week – and they're inviting 50 members of the public to join with a plus-one.
It'll be a chance to sample the traders' – ranging from Ad Maiora's incredible sandwiches to Brazilian-Mexican fusion street food from Rio-Mex – cooking before the venue officially opens.
Central Bay will be one of the biggest independent food and drink operations in the North, with four new independent restaurants, 20 foodhall and street vendor kitchens, pop-up events, indie markets, live music performances and recreation space for children.
To enter the competition to win tickets to the VIP launch, head here and sign up by 5pm on Tuesday 12 September.
___
Empowering Women in Business brunch club at MUSU
MUSU, 64 Bridge Street
Friday 15 September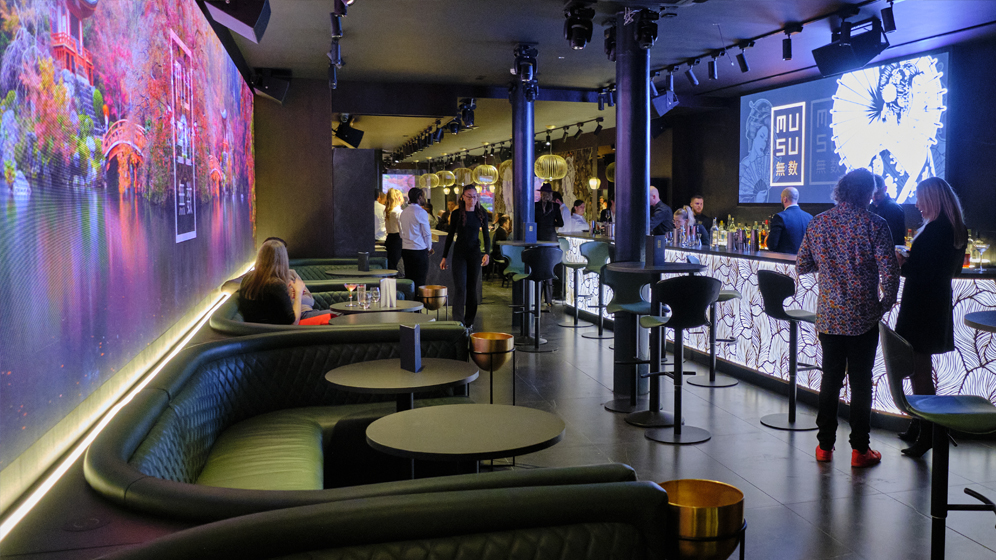 This event will give like-minded women in business the chance to get together and network, while sampling the food of one of Manchester's most prestigious restaurants.
The Women in Business Brunch club will have two ticket options – for £40 you can have a VIP culinary experience, or for £20 you can have a selection of light bar bites.
Signature bespoke cocktails and fizz will be served on arrival, with special guest speaker Claire Stone offering tips on mindset to come away feeling empowered and full of confidence.
Find out more and book tickets here.
___
Everybody's Talking About Jamie
The Lowry
Thursday 7 – Sunday 17 September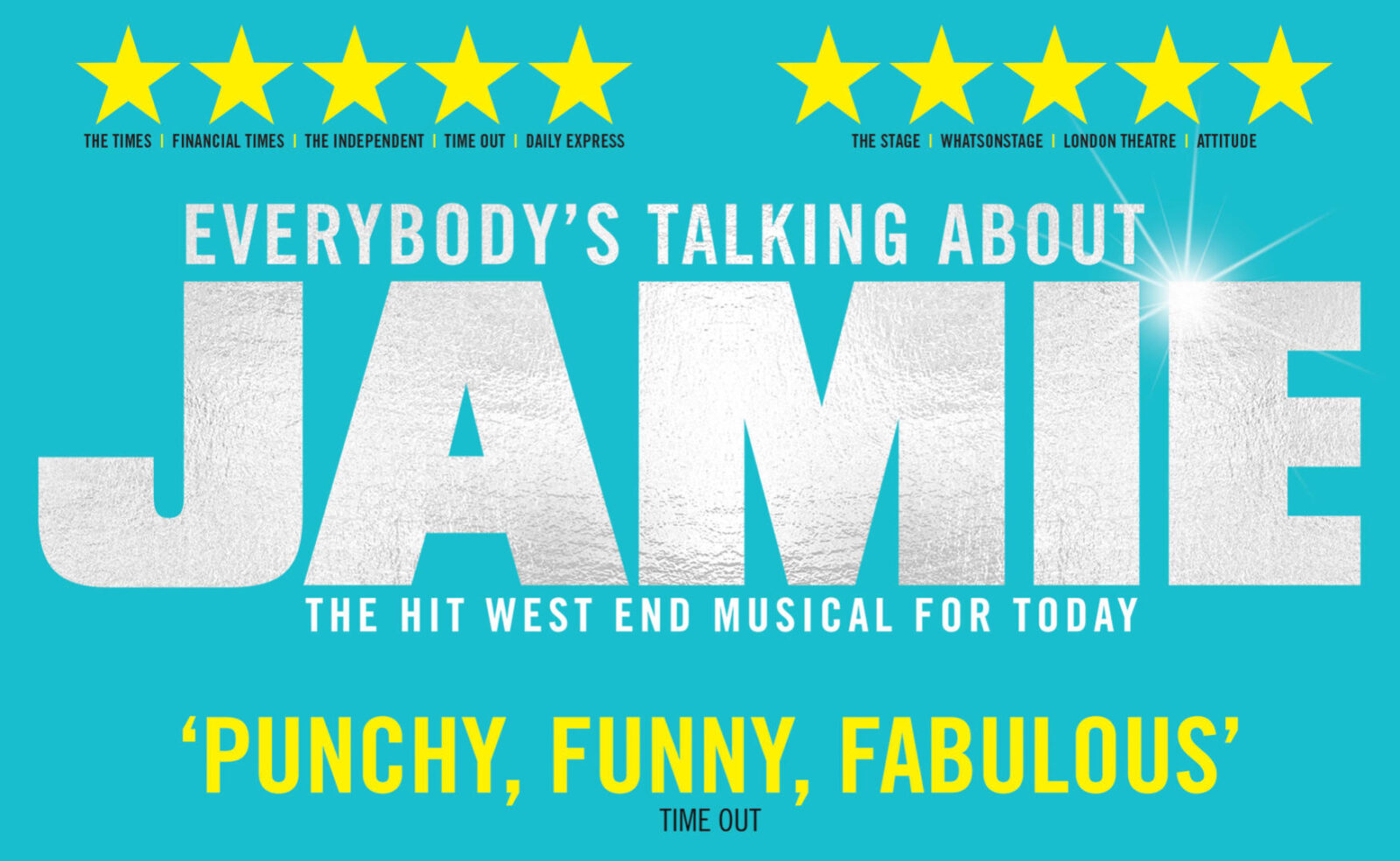 The highly-anticipated 2023 UK tour of Everybody's Talking About Jamie has finally arriving here Greater Manchester.
Following a record-breaking three-year West End residency, sold-out UK & Ireland Tour, and an Amazon studios award-winning film, the smash-hit and critically-acclaimed musical has returned to The Lowry stage, and is set to play all week.
The musical tells the story of Jamie New – a 16-year-old living on a council estate in Sheffield who doesn't quite 'fit in' and is terrified about the future, but is determined to be a star.
Find out more and grab last-minute tickets here.
___
Oktoberfest 2023
Albert's Schloss
Saturday 16 September – Tuesday 3 October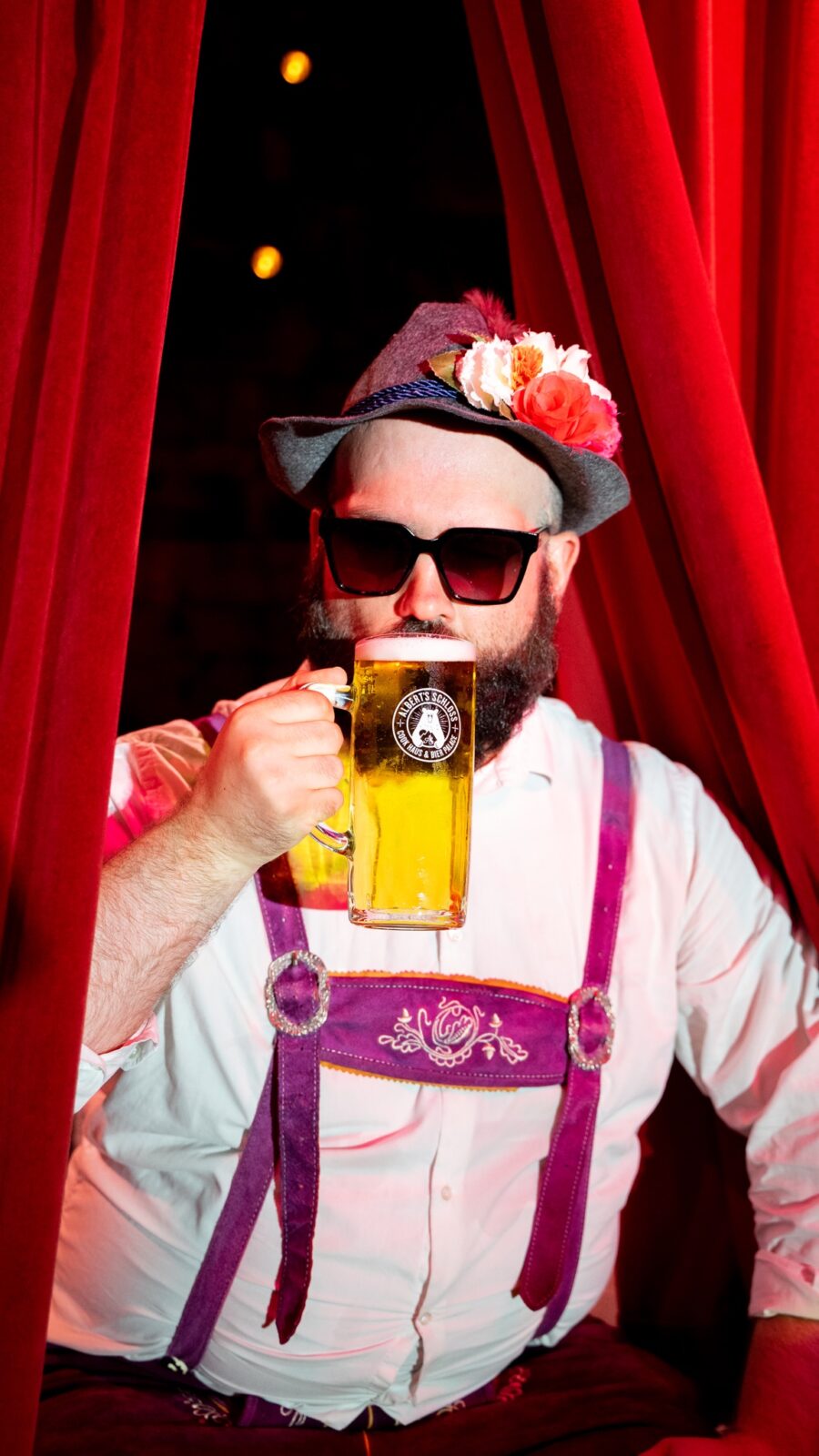 It's that time of year again… Oktoberfest is back in Manchester for 2023.
This celebration of German heritage translates across the globe, with Albert's Schloss in the heart of the city centre at the helm in Manchester for the seventh year running.
With the festivities officially kicking off this Saturday from 6:30pm, keeping to the tradition of a star tapping (or boshing) the first keg, Schloss is set to welcome internet sensation and TikTok star, Big John to do the honours, while for the rest of the festival, you can expert biers, bratwurts, the sound of Albert's Oompah band, and plenty of the usual Albert's Schloss debauchery.
Find out more here.
___
The Vale's 2nd Birthday Bash
Mossley
Saturday 16 September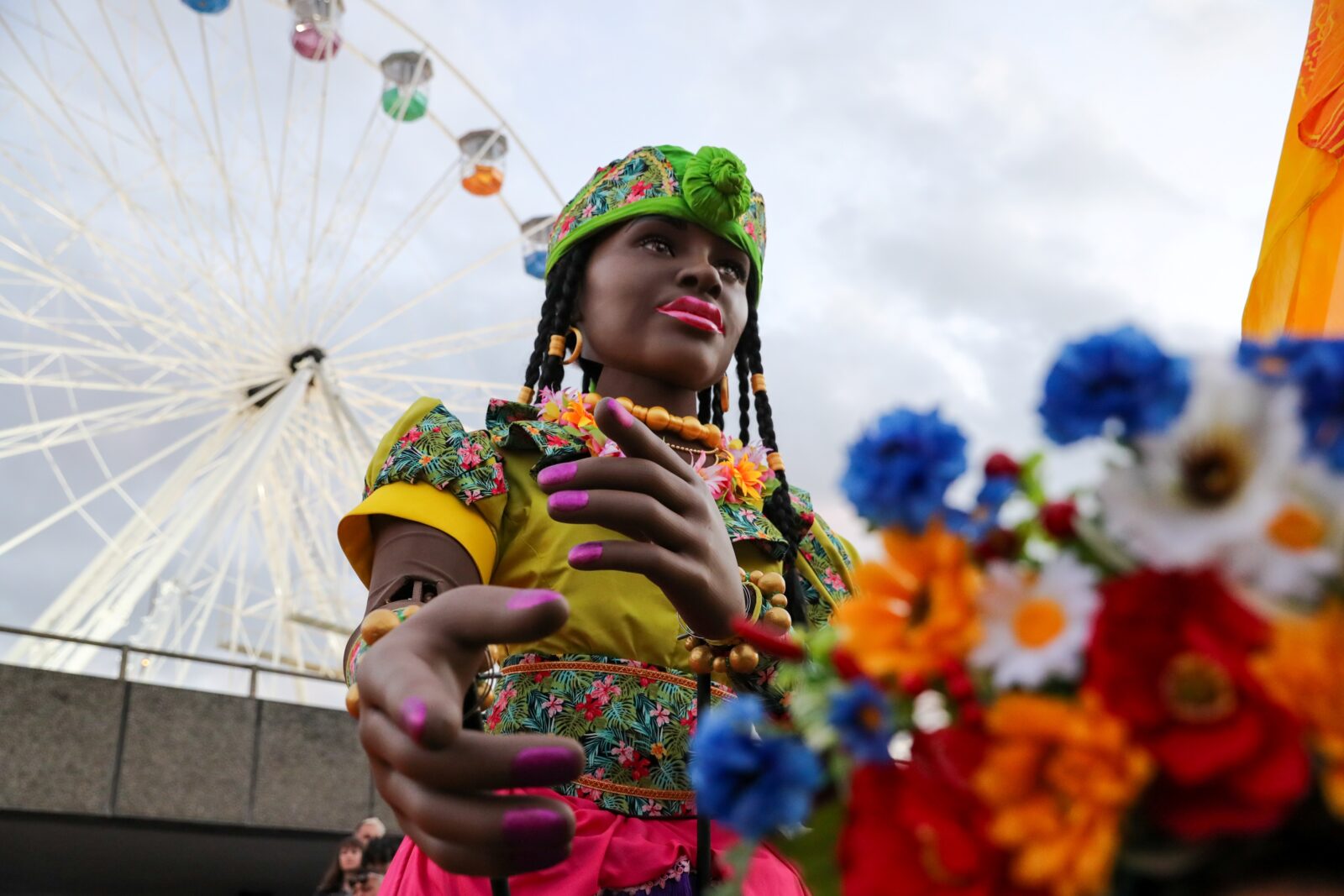 Mossley's arts and music venue, The Vale, is celebrating its second birthday this Saturday with a free daytime 'open doors' event for all the family.
With a weekend of fun and culture for all ages planned, some of the family-friendly activities include music and dance taster workshops, street theatre, storytelling, arts and crafts activities, and live music, while lots of yummy food will be available to tuck into, and the bar will be well stocked with a range of alcoholic and soft drinks.
Later in the evening, a ticketed 'tropical disco' night will see live bands and DJs play until midnight.
Find out more here.
___
Featured Image – Duopix Photography | The Manc Group | RHS