What's On
The best things to do in Greater Manchester this week | 16 – 22 August 2021
There's plenty happening across the region this week.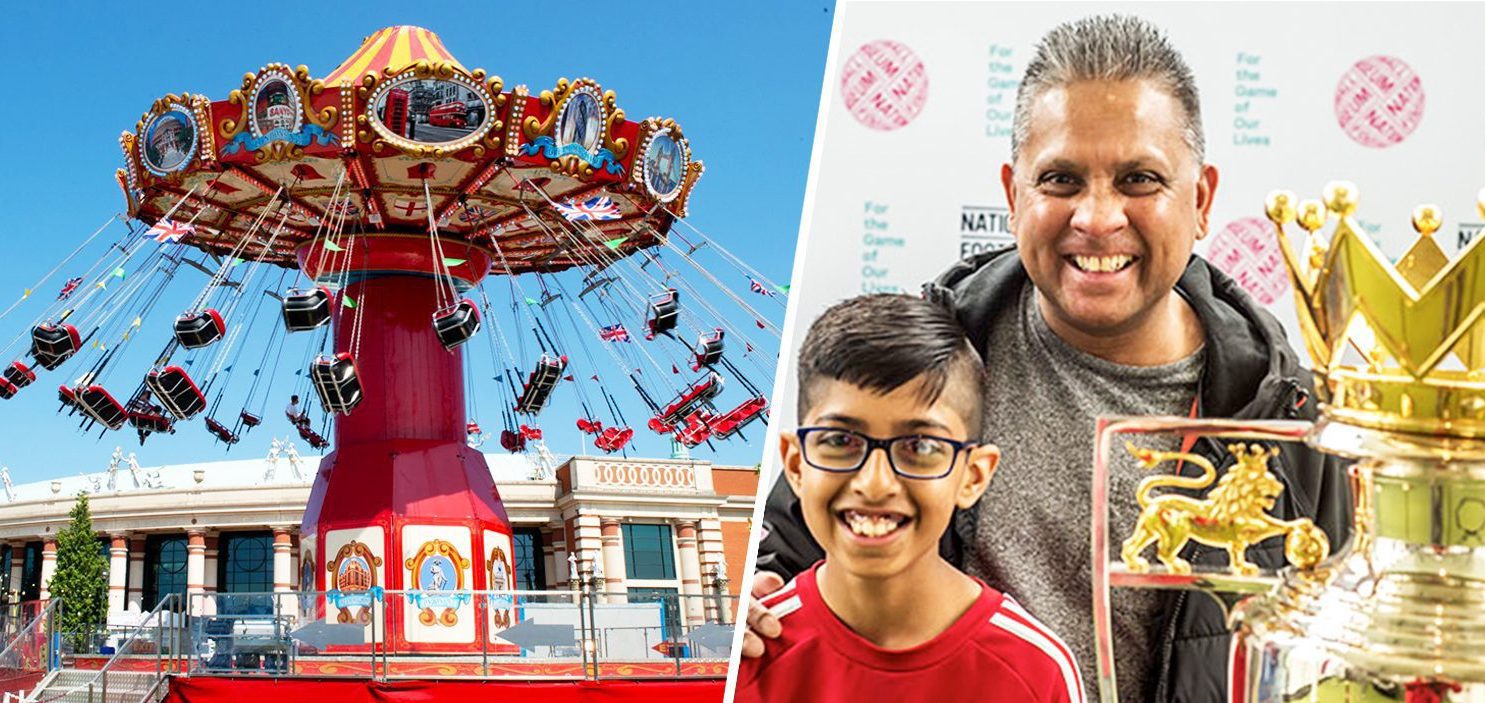 There are a couple of weeks of summer yet – and plenty of ways to make the most of it.
True, the weather might be up and down, but there's loads happening in the region over the coming days.
We've put together a fresh edition of our 'what's on' guide for the city of Manchester and beyond this week – cherry-picking the best bits.
Some of the events we're going to mention here are completely free, others will set you back a few pounds, and many will need to be booked in advance – with plenty still taking COVID-safety measures to give you peace of mind.
Here are our top picks.
___
Runway Visitor Park
Manchester Airport
Monday 16 August – onwards
Manchester Airport's tourist attraction Runway Visitor Park has officially reopened, with an exciting programme of activities on the cards this summer.
The airstrip-adjacent park is inviting visitors to take weekend tours of vintage aircraft – such as Concorde – board flight simulators, and gawp at classic vehicles as part of an upcoming events schedule, which is underway until September.
The programme features a wide range of highlights for history buffs and families alike, including historic vehicle club open days, an airport memorabilia fair, a military showcase, and so much more.
Live music performances have also been confirmed for the park's memorabilia fair in August.
You can find more information here.
___
Platt Fields Park Story Trail
Fallowfield
Monday 16 August – onwards
A brand new interactive story trail has arrived at Platt Fields Park for the summer.
The trail – which is based on a story about elves in the Fallowfield park written by children's author Rebecca Lewis-Oakes and illustrated by Aaron Cushley – is delivered by the National Literacy Trust as one of 12 story trails across the country that are part of the Hungry Little Minds campaign.
The campaign provides children with lots of simple and fun activities to easily slot into their daily routines, all whilst building speech and language skills at home.
As well as the story trail, there will also be an elf garden and elf-making activities to get involved with, and everyone will walk away with a free book thanks to Read Manchester's Look for a Book partnership.
You can find more information about the Platt Fields Park Story Trail here.
___
I'm A Celebrity… Jungle Challenge
MediaCityUK
Monday 16 August – onwards
Did you see that the highly-anticipated Salford Quays adventure attraction based on ITV's popular survival reality show I'm a Celebrity… Get Me Out of Here! has officially opened to visitors?
The I'm a Celebrity… Jungle Challenge – which was first announced back in April – will welcome fans into the wilderness from this Saturday, inviting them to "navigate a series of fun-filled physical challenges inspired by the blockbuster ITV show".
Located at MediaCityUK, the attraction features a variety of familiar vantage points and landmarks – including the Main Camp, the Throne and, of course, the Winner's Bridge.
You can find more information and book tickets here.
___
Box on the Docks
MediaCityUK
Monday 16 August – onwards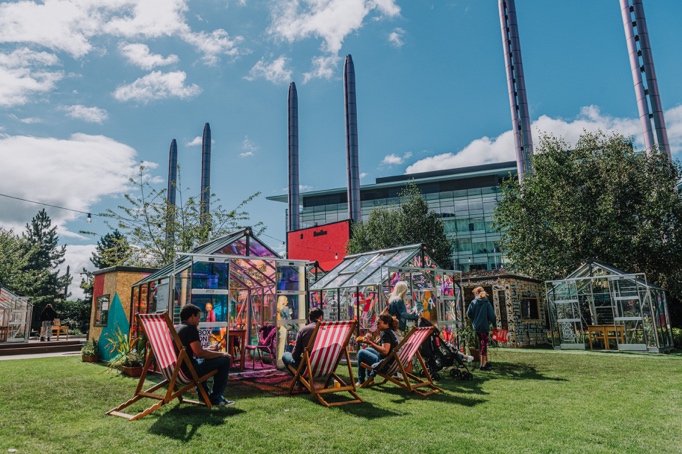 MediaCityUK's popular outdoor dining concept Box on the Docks (BOTD) is welcoming customers to its waterside 'pods' this week, with the collection of 30 sheds and greenhouses having undergone renovation from local artists.
An exciting range of residents have moved into the neighbourhood for the summer, along with beloved local eateries from across the region such as The Spinn, Grandad's Sausages, I Knead Pizza, Bada Bing Deli, and Batard Bakery.
You can find more information about Box on the Docks 2021 here.
___
Wonderland: Summer Holiday Activities
RHS Garden Bridgewater
Monday 16 – 31 August
Families will be able to "tumble down the rabbit hole" and be transported to Alice's Wonderland at RHS Garden Bridgewater this summer.
The Royal Horticultural Society is partnering with Macmillan Publishers to celebrate 150 years of Alice in Wonderland – bringing a series of themed events inspired by Lewis Carroll's iconic novel to the new £44 million garden attraction in Worsley throughout August.
Visitors can view the new garden through the eyes of Alice, meet their favourite characters, and enjoy performances, storytelling, minibeast hunts, planting and craft workshops, and so much more.
You can find more information about the events on offer here.
___
Summer Social
Trafford Centre
Monday 16 August – 5 September
An 8,000 sq ft beach, retro fairground rides, entertainment, and independent food and drink brands have all arrived at the Trafford Centre for the summer.
The region's biggest shopping mall has announced the opening of its new 'Summer Social' event space – a vast new outdoor area that brings together all the fun of the fair, alongside a beach, live music, exciting pop-ups, and selfie-ready backdrops.
As well as several covered events spaces where people can safely relax, a number of independent food and drink brands will also be popping up over the summer, kicking off with Boujee Bar – the renowned, all-pink Instagrammer's dream founded by Real Housewives of Cheshire star Lystra Adams.
Live musicians, street artists, and buskers will also be welcomed across the month at Summer Social.
You can find more information and grab your tickets here.
___
Big Top in the Park
Prince's Park, Irlam
Monday 16 – Saturday 21 August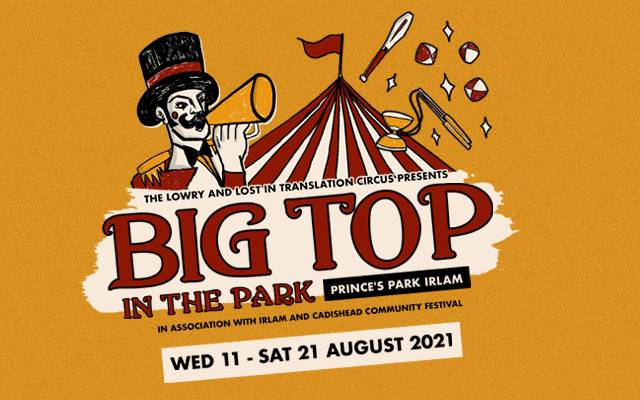 The Lowry is hosting Big Top in the Park this week – a community festival bringing "fun, frolic and laughter for all the family" to Princes Park in Irlam.
Working with Lost in Translation Circus, and in association with Irlam & Cadishead Community Festival – which is celebrating a major anniversary this year – and Salford City Council, The Lowry wants to make sure as many people in the local community as possible have the chance to make the most of cultural experiences on their doorsteps.
There will be a whole host of great circus events, family shows, late night comedy, music and family workshop activities to take part in.
Ticket prices start at £10, and you can find more information here.
___
National Football Museum
Cathedral Gardens
Wednesday 18 August – onwards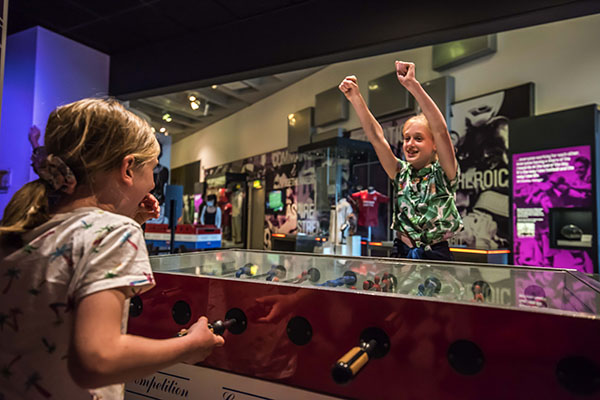 The summer holidays of 2021 have proven a little more challenging for families than usual thanks to the classic Manchester rain, but it's at times like these we should consider ourselves fortunate we've got the National Football Museum right on our doorstep.
English football's flagship cultural venue is playing host to a range of interactive exhibitions this month, offering four floors of indoor family-friendly activities all under cover.
Not only is there loads to see and do here away from the unseasonably wet and windy weather for both parents and kids alike, it's also the perfect way to whet your appetite for the new football season that's just kicked off.
You can find more information about everything happening at the National Football Museum this summer here.
___
Use Hearing Protection
Science and Industry Museum
Wednesday 18 August – onwards
A special exhibition documenting the formation and early years of the iconic Factory Records has officially opened at Manchester's Science and Industry Museum.
Use Hearing Protection: The early years of Factory Records shines a light on the formative period for the Manchester label, disclosing lesser-told stories from family members, alternative voices and international collaborators.
The exhibition also examines the period 1978 to 1982, revealing how the label grew and thrived to give the city an authentic voice and distinctive identity, and visitors will be guided through the pre-Haçienda years to uncover the history of the label and how it earned its status as a catalyst for innovation through rarely or never-before-seen objects.
The first 50 artefacts from the official Factory Records catalogue are on display, including creations from Joy Division, New Order, The Durutti Column, and so much more.
You can find more information here.
___
Love Island in Beach Huts
Great Northern Beach Club
Wednesday 18 & Thursday 19 August
Great Northern Beach Club is screening episodes of the hugely-popular ITV2 reality show Love Island every Wednesday and Thursday this summer until the series ends.
Grab up to five mates and make your way to the mambo-style Sunset Lounge for "Balearic vibes and tropical banter" from the Love Island villa, and what better way than to watch the drama unfold than with a magnum of prosecco in your very-own private beach hut that comes complete with a TV screen and personal drinks host.
Each beach hut will set you back £50 for up to six people, and you can book here.
___
The Laughięnda Comedy Club
Lions Den
Thursday 19 August
If you're looking to let your hair down for a mid-week laugh, then a selection of Manchester's top new comedians assemble every Thursday night at the Lions Den bar at Great Northern Mews in the heart of the city centre for The Laughięnda Comedy Club.
With comedian lineups usually revealed closer to the time, you can find more information about what to expect here.
___
Secret City
EventCity
Thursday 19 – Sunday 22 August
Park N Party – the team that delivered both the sell-out successes of ScareCity, ChristmasCity and a number of other outdoor live events throughout 2020 – has launched a new venture titled SecretCity, and there's a whole host of immersive drive-in entertainment events happening this week.
There's screenings of scary cinema favourites including The Texas Chainsaw Massacre, The First Purge, Jigsaw, Rocky Horror Picture Show and more all on show throughout the week.
Tickets must be booked in advance, and you can grab yours from £35 per car here.
___
Harry, Harriet & The Pirates
Alexandra Park
Saturday 21 August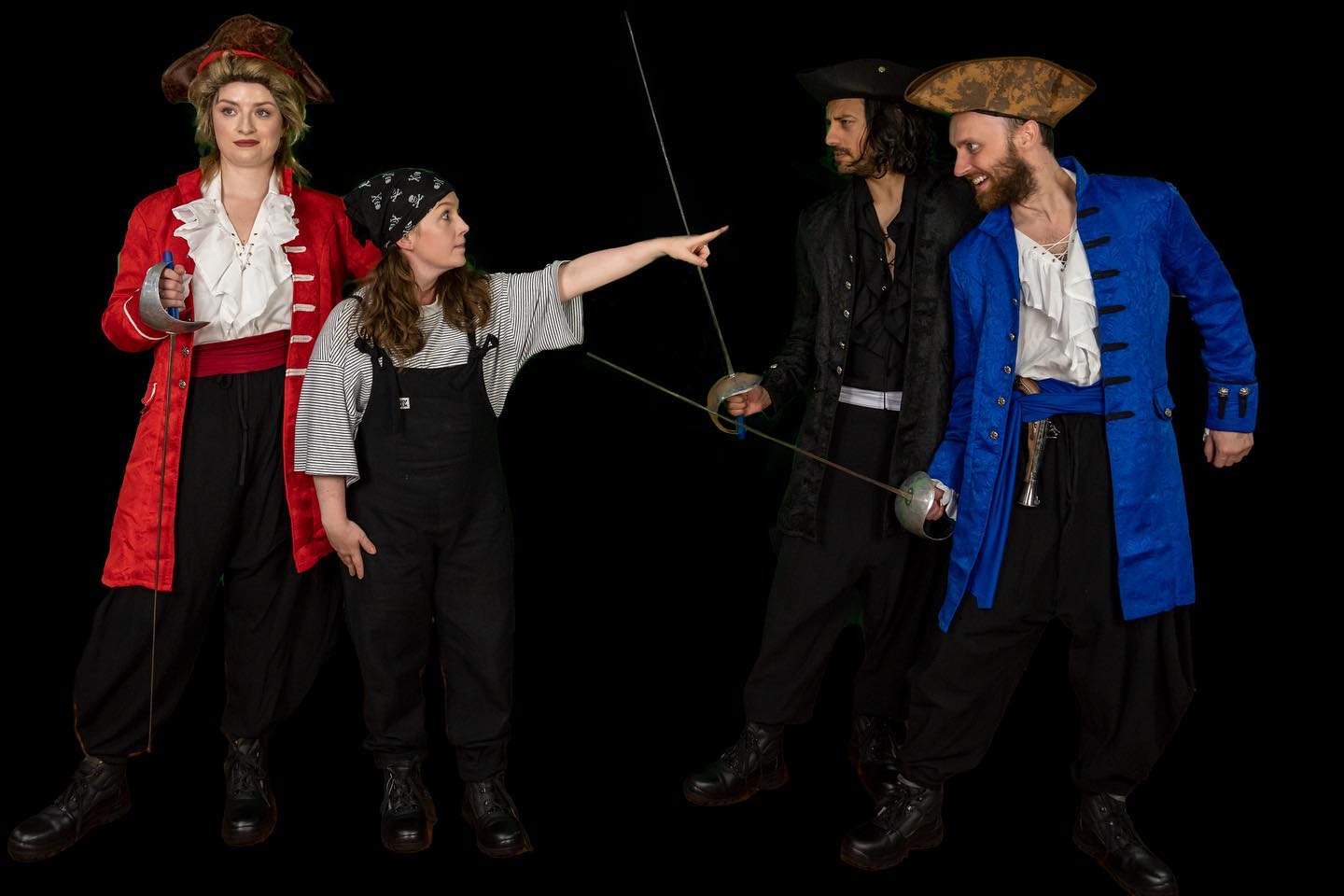 Death By Pie / Dan Burgess Photography
Award-winning theatre company is bringing a family-friendly outdoor adventure filled with original live music, audience interaction, and slapstick comedy to several popular Greater Manchester parks this summer.
A synopsis for the show on the Death By Pie website reads: "If there was ever an award for 'Least Likely to be a Pirate' it would definitely go to Harriet Pippin, but somehow, little Harriet has managed to get aboard not one but two pirate ships and it is now up to her to find the treasure, stop two rival pirate gangs from fighting each other, and still get home in time for her Mum's beef stew."
This Saturday's show at Alexandra Park in Manchester is a "pay what you can afford" performance.
You can find more information here.
___
Ancoats Pop-Up Market
Ancoats
Saturday 21 August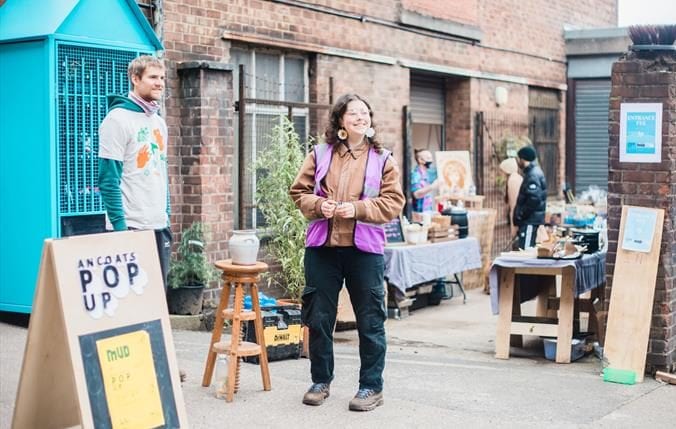 Nestled among the backstreets of Manchester and tucked into the courtyard of an old, red-brick historic mill, Ancoats Pop Up Market is a weekly-run market event which has teamed up with MUD (Manchester Urban Diggers) to supply the neighbourhood with a wealthy selection of fresh, organic and locally-grown fruit and veg, as well as dry goods.
The market also features Manchester-based stallholders serving speciality coffee, locally-brewed rum liquors, locally-sourced bakes and crafts, and more.
Street food and freshly-brewed coffee is also available while you browse.
You can find more information here.
___
StreamGM and The Manc have teamed up to show some serious love and support to the region's renowned theatres, nightclubs, and live-music venues with the launch of SeeGM – a digital campaign to shine a bright spotlight on many of the amazing events, club nights, gigs and shows in our region.
You can find out more here.
#SeeGM
___
Featured Image – National Football Museum | Trafford Centre