What's On
The best things to do in Greater Manchester this week | 21 – 27 June 2021
Summer is well and truly here - and there's plenty happening across our region this week.
What a month it's been so far.
Greater Manchester has certainly sprung back into life once again since some of the national lockdown restrictions were first relaxed, with the hustle and bustle of city life having returned to our streets.
While it's been confirmed that Britain's so-called 'Freedom Day' is postponed for another four weeks, there's still plenty to be getting up to in our region.
So, we've put together another edition of our 'what's on' guide for the city of Manchester and beyond this week.
Some of the events we're going to mention here are completely free, others will set you back a few pounds, and most will need to be booked in advance – but all are COVID-secure in order to keep you as safe as possible.
Here's a few of our top picks.
___
Beat the Frog
Frog and Bucket Comedy Club
Monday 21 June
Beat the Frog is the legendary amateur comedy night that takes place every Monday at Manchester's iconic Frog and Bucket Comedy Club, and has helped to launch the careers of some of comedy's biggest names – including Peter Kay, John Bishop, Johnny Vegas, Smug Roberts, and more.
At the start of the competition, three cards are handed out to lucky members of the audience, and up to 10 acts will then take to the stage and each try to do five minutes of material. If within those five minutes all three cards go up, then the act has lost and must leave the stage – but if the three cards stay down, that act has successfully 'Beat The Frog'.
They are then invited back to the stage for a clap off at the end of the night – which will determine the overall winner.
It's been named the "most unpredictable comedy night in the north".
You can find more information and grab your tickets via the Frog and Bucket website here.
___
DJ Paulette Presents Together
Homeground by HOME
Monday 21 – Friday 25 June
Renowned Manchester artist DJ Paulette is currently hosting a jam-packed show called Together on The Bruntwood Stage at HOME MCR's brand-new, festival-style outdoor events hub, Homeground, and the weekly event is said to "shine like a beacon of hope into our community, social lives and calendar."
From 5pm – 7pm every weekday evening, The Bruntwood Stage hosts a stellar array of talent old and new from Greater Manchester's homegrown, rich, diverse, and musical heritage – including the brightest stars from the club, alternative, pop, RnB, soul, and electronic arenas.
You can find more information about the acts on this week's lineup, and book your tickets here.
___
Euro 2020
Manchester City Centre
Monday 21 June – 11 July
Euro 2020 has finally kicked off, and will be running right through to 11 July.
After a year of postponement due to the pandemic, European football's flagship tournament has finally arrived, with 24 countries battling it out for the trophy, including three UK home nations – England, Scotland and Wales.
Manchester is a city that's obsessed with football, so understandably, there are plenty of venues going all out for the Euros this year, so if you're looking for recommendations for some of the best places to catch a match this summer, we've knuckled down and done the leg work for you.
You can find 20 of the best spots to watch Euro 2020 in Manchester city centre here.
___
Electric Gamebox
Manchester Arndale
Monday 21 June – onwards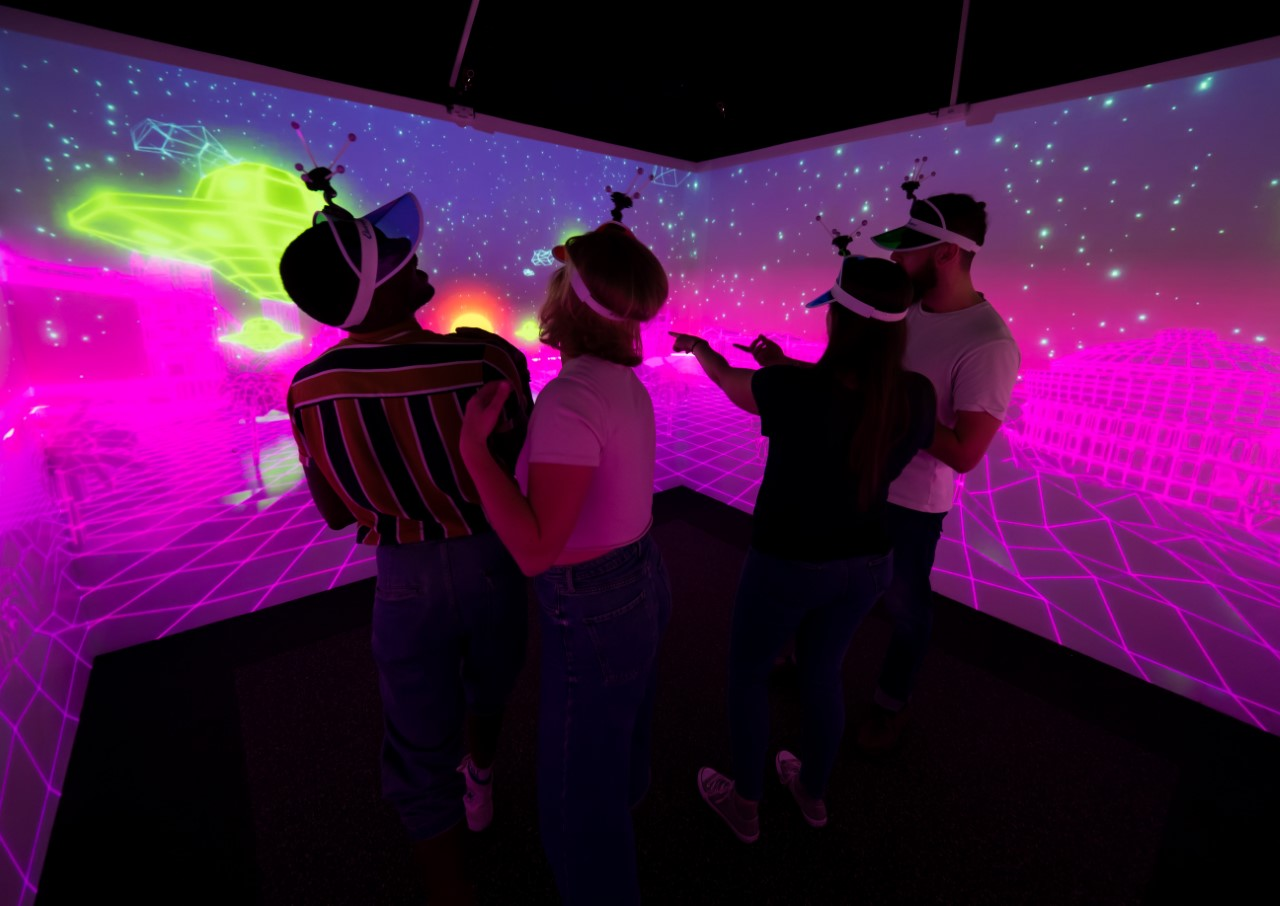 Electric Gamebox – the immersive group gaming experience that lets players transport themselves into another reality – has reopened its doors at Manchester Arndale, with a choice of five exhilarating immersive games lasting between 30-60 minutes.
After months stuck at home, Electric Gamebox delivers a truly interactive experience that the whole group can get involved in.
The games take place within a futuristic 'Gamebox' – a room that uses projection mapping, touch screens, surround sound and motion tracking technology. Working together in groups of between 2-6, the high-energy entertainment experience requires no heavy wearables or equipment, just a cool visor given upon arrival.
You can find more information, and book your tickets here.
___
Runway Visitor Park
Manchester Airport
Monday 21 June – onwards
Manchester Airport's tourist attraction Runway Visitor Park has officially reopened, with a bumper programme of activities pencilled in for this summer.
The airstrip-adjacent park is inviting visitors to take weekend tours of vintage aircraft – such as Concorde – board flight simulators, and gawp at classic vehicles as part of an upcoming events schedule, which is underway until September.
The programme features a wide range of highlights for history buffs and families alike, including historic vehicle club open days, an airport memorabilia fair, a military showcase, and so much more.
Live music performances have also been confirmed for the park's memorabilia fair in July.
You can find more information here.
___
Box on the Docks
MediaCityUK
Monday 21 June – onwards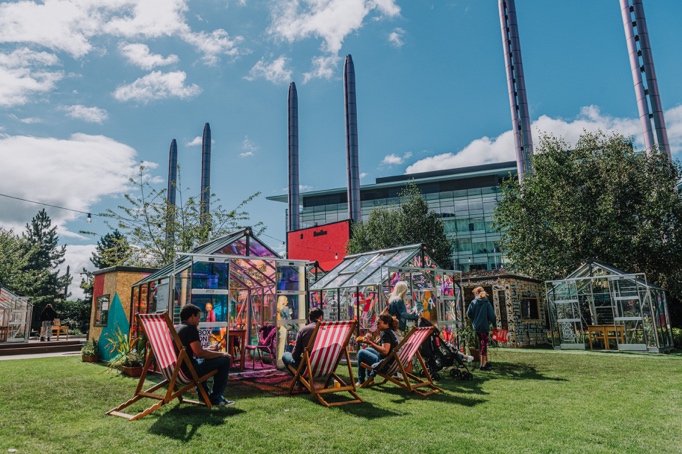 MediaCityUK's popular outdoor dining concept Box on the Docks (BOTD) is welcoming customers back to its waterside 'pods' this week, with the collection of 30 sheds and greenhouses having undergone renovation from local artists.
An exciting range of residents are moving into the neighbourhood for the summer, along with beloved local eateries from across the region such as Grandad's Sausages, I Knead Pizza, Bada Bing Deli and Batard Bakery.
You can find more information about Box on the Docks 2021 here.
___
RHS Garden Bridgewater
Salford
Monday 21 June – onwards
Have you had the chance to head to RHS Garden Bridgewater yet?
As many Greater Manchester residents will know, the opening of the Royal Horticultural Society's (RHS) newest £44 million garden attraction – which is located off Leigh Road in Worsley – has been delayed on a number of occasions due to ongoing restrictions amid the pandemic, but now it's open for all to visit.
The 154-acre garden at the former Worsley New Hall estate is the biggest hands-on horticultural project undertaken in Europe since planning permission was granted in 2017.
It's also the first ever RHS Garden to be located in an urban area in the UK.
You can find more information and grab tickets here.
___
Snorkel with Sharks
SEA LIFE Manchester
Monday 21 – Sunday 27 June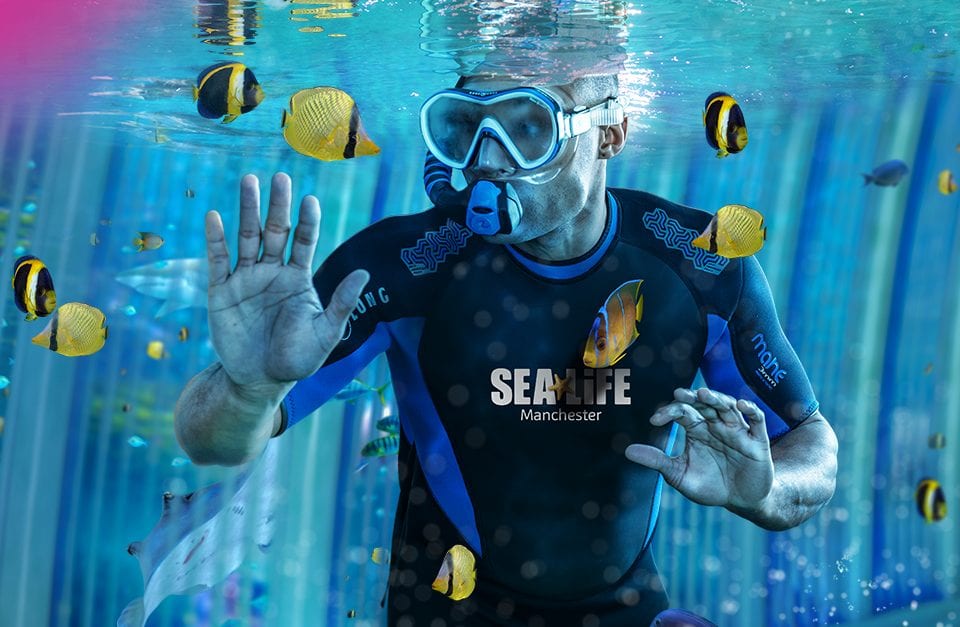 SEA LIFE Manchester has launched a brand new snorkel cage experience that's letting people get closer than ever have before to more than 1,000 creatures of the deep at the Trafford Centre-based marine life aquarium.
Snorkel with Sharks is a one-hour surface snorkelling adventure, suitable for swimmers age 10+ and includes a full briefing, introduction to the incredible creatures you can expect to see, and 20 minutes snorkelling in the purpose-built shark cage.
Tickets cost £40 per person, and the session can be booked for two to four people from the same household or bubble.
You can find more information and book your tickets here.
___
Totally Roarsome
Mottram Hall
Monday 21 – Sunday 27 June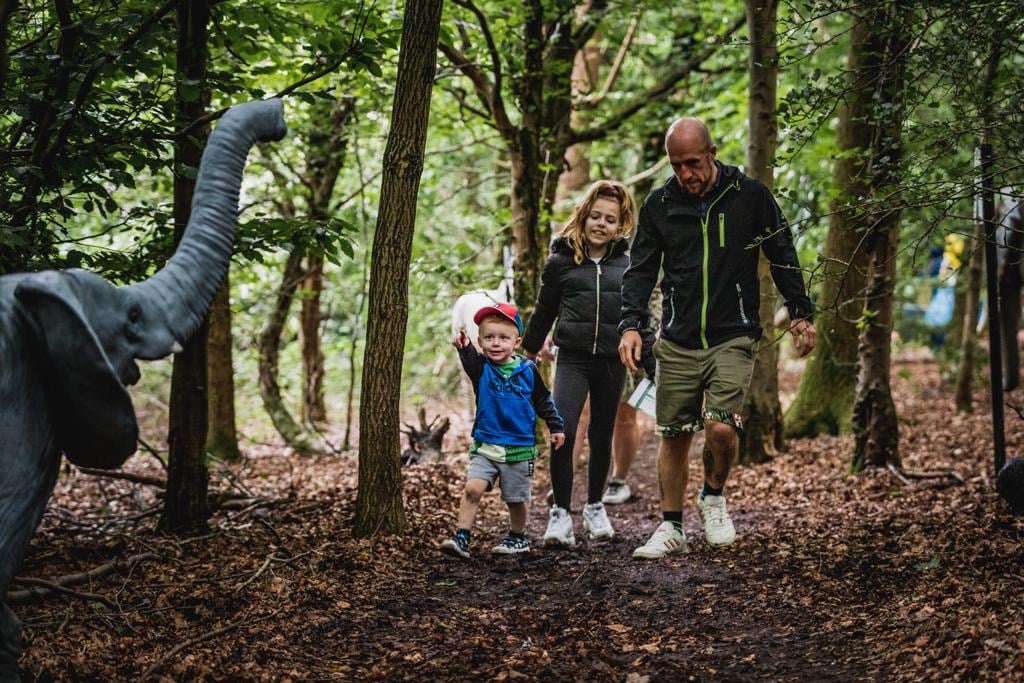 Totally Roarsome took the region by storm last summer after it opened to the public following the initial lifting of lockdown restrictions in mid-2020, with visitors flocking from far and wide.
Now at the new location of Mottram Hall, just over the border into Cheshire, Totally Roarsome features everything from dinosaurs, jungle animals and Arctic creatures, to superheroes, pirates and cartoon characters.
Tickets are priced at £7.95 per ticket (+ £1.50 booking fee, per transaction), and must be booked in advance online from the Totally Roarsome Facebook page.
You can find out more information, and book your tickets here.
___
Use Hearing Protection
Science and Industry Museum
Wednesday 23 June – onwards
A special exhibition documenting the formation and early years of the iconic Factory Records has officially opened at Manchester's Science and Industry Museum.
Use Hearing Protection: The early years of Factory Records shines a light on the formative period for the Manchester label, disclosing lesser-told stories from family members, alternative voices and international collaborators.
The exhibition also examines the period 1978 to 1982, revealing how the label grew and thrived to give the city an authentic voice and distinctive identity, and visitors will be guided through the pre-Haçienda years to uncover the history of the label and how it earned its status as a catalyst for innovation through rarely or never-before-seen objects.
The first 50 artefacts from the official Factory Records catalogue are on display, including creations from Joy Division, New Order, The Durutti Column, and so much more.
You can find more information here.
___
Secret City
EventCity
Wednesday 23 – Sunday 27 June
Park N Party – the team that delivered both the sell-out successes of ScareCity, ChristmasCity and a number of other outdoor live events throughout 2020 – has launched a new venture titled SecretCity, and there's a whole host of immersive drive-in entertainment events happening this week.
There's screenings of cinema favourites Step Brothers, The Greatest Showman, Deadpool, Pulp Fiction and more all on show throughout the week.
Tickets must be booked in advance, and you can grab yours from £35 per car here.
___
Chat Cheese, Get Wined
Northern Quarter
Friday 25 June
A huge cheese and wine party is coming to Manchester this Friday night, bringing free-flowing wine and mountains of cheesy goodness into the city.
Hosted by Manchester-based cheese and wine delivery company, Decent Drop, there'll be six different wines floating around for you to get stuck into and taste alongside various styles of cheese from around the world – ranging from creamy to crumbly, plus olives, crackers, capers, grissini and more.
'Chat Cheese, Get Wined' takes place on Lever Street in the Northern Quarter.
This is a three-hour cheese-fest like no other, and tickets are on sale now starting from £45 for one, or £80 for two.
You can grab yours here.
___
Ancoats Pop-Up Market
Ancoats
Saturday 26 June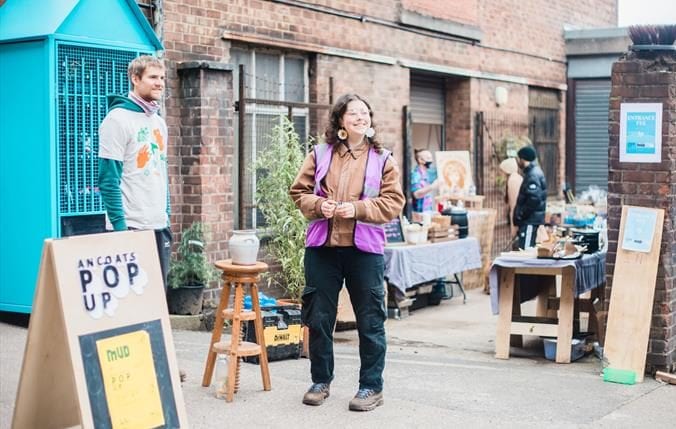 Nestled among the backstreets of Manchester and tucked into the courtyard of an old, red-brick historic mill, Ancoats Pop Up Market is a weekly-run market event which has teamed up with MUD (Manchester Urban Diggers) to supply the neighbourhood with a wealthy selection of fresh, organic and locally-grown fruit and veg, as well as dry goods.
The market also features Manchester-based stallholders serving speciality coffee, locally-brewed rum liquors, locally-sourced bakes and crafts, and more.
Street food and freshly-brewed coffee is also available while you browse.
You can find more information here.
___
OT Art Trail
Old Trafford
Monday 21 June – 31 July
The OT Art Trail – which has been organised by OT Creative Space and is funded by Arts Council England – sees a number of local artists work together with members of the Manchester community to create six individual large scale murals which have been painted onto walls and building gable ends around the area, including in Seymour Park and Ayres Road.
The new murals have been added to the murals and artwork already seen around Old Trafford.
The several new street art sites are linked together via a downloadable audio tour, which is suitable for people of all ages.
Each mural centres around the theme 'community togetherness and diversity'.
You can find more information on The OT Art Trail via the OT creative SPACE website here.