What's On
The best things to do in Greater Manchester this week | 25 – 31 July 2022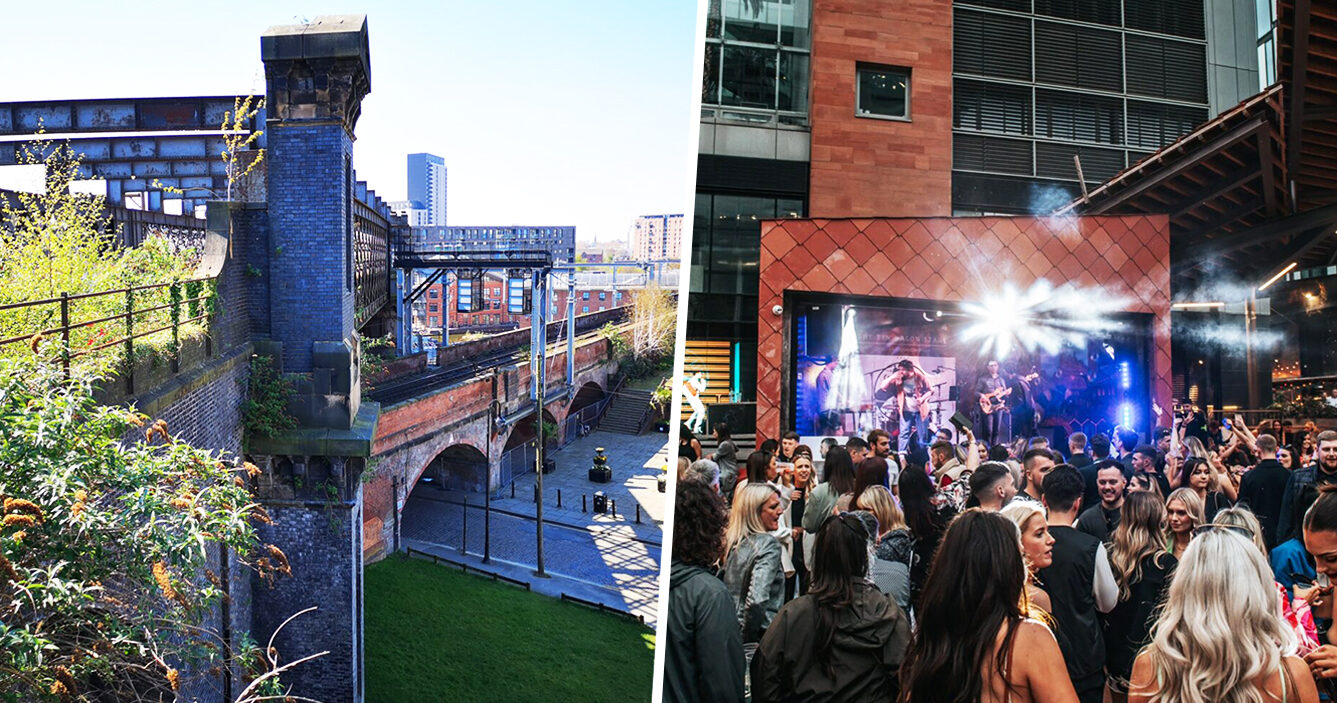 It's hard to believe we're closing out yet another month in Greater Manchester.
2022 may be passing us by in the blink of an eye, but with summer officially here and schools across the region now out for the six-week holidays, the events calendar is packed with plenty to be getting up to once again, so we've cherry-picked a few of the best bits for another edition of our 'what's on' guide.
As always, some of the events we're going to mention are completely free, while others will set you back a few pounds, and many will need to be booked in advance.
Here's our top picks.
___
Sixes Social Cricket – The Hundred Competition
Corn Exchange
Monday 25 July – 3 September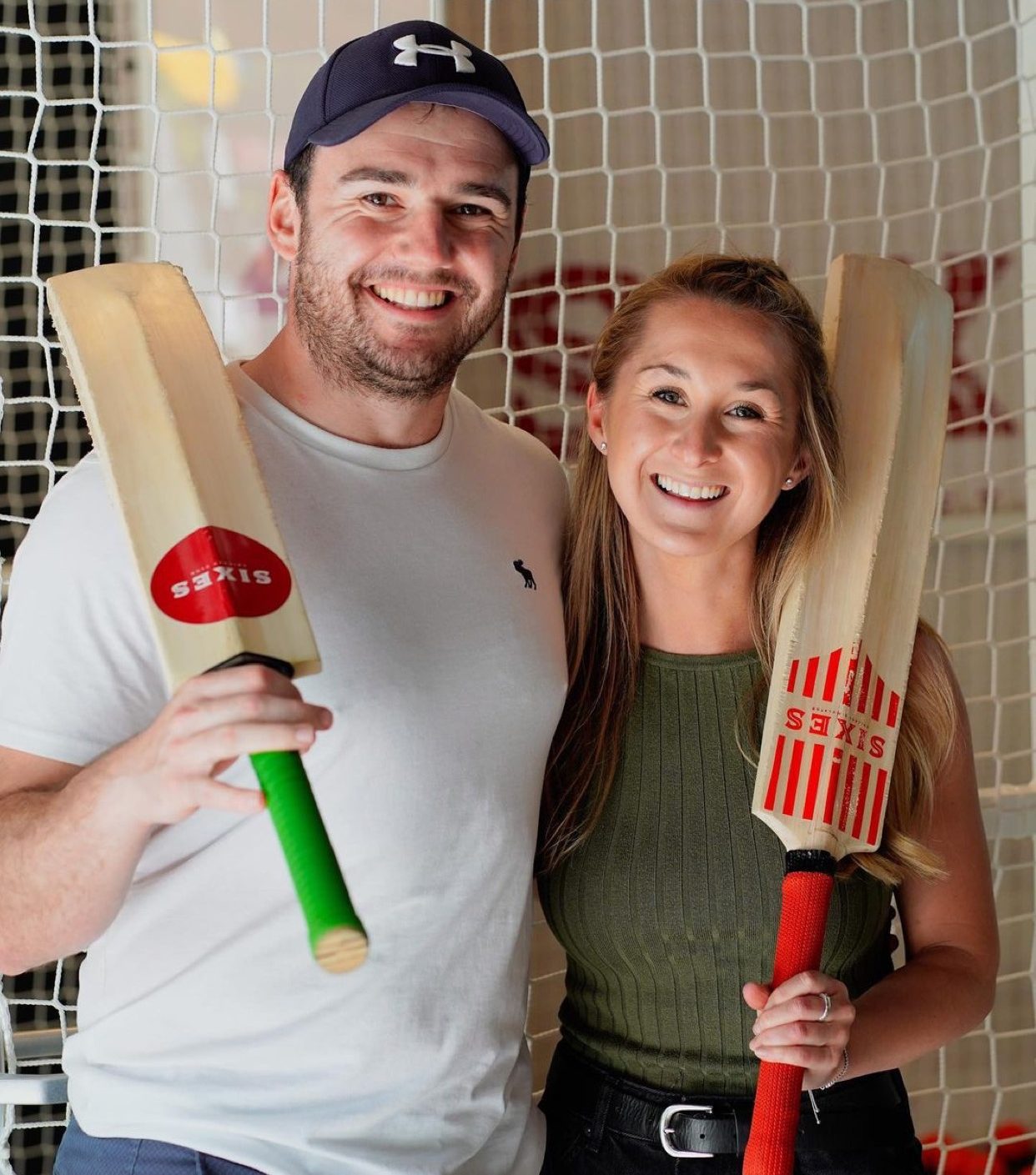 Manchester's social cricket entertainment venue is kicking off the launch of the 2022 The Hundred tournament with an exciting new competition – and you and your mates could bag a share of a £10,000 prize if you come out on top.
To celebrate the start of the tournament, Sixes – the world's first immersive cricketing experience, where budding batters can show off their skills in the nets – has decided to set up an inclusive sporting competition that will see teams from all across the UK face-off against each other to see who can rack up the most runs nationwide.
Cricket fans who reckon they've got what it takes to clinch the win can head on down to Sixes Manchester in the Corn Exchange to take part in the competition before The Hundred returns once again.
Find out more about the new competition here.
___
Bingo Balls
Printworks
Monday 25 July – onwards
Bingo Balls is the newest member of the family at Printworks, and it's home to the North West's first ball pit for grown-ups.
Having officially opened its doors to the Manchester public a few weekends ago, you can expect a wide range of entertainment throughout the summer – with everything from bingo, drag brunches, burlesque shows, and retro food and drink on offer.
DJs will also be blasting out some of the hottest R&B, house, and disco mixes to keep you dancing all night long.
You can find out more here.
___
The Lost Words: Told in Gold
Bolton
Monday 25 July – onwards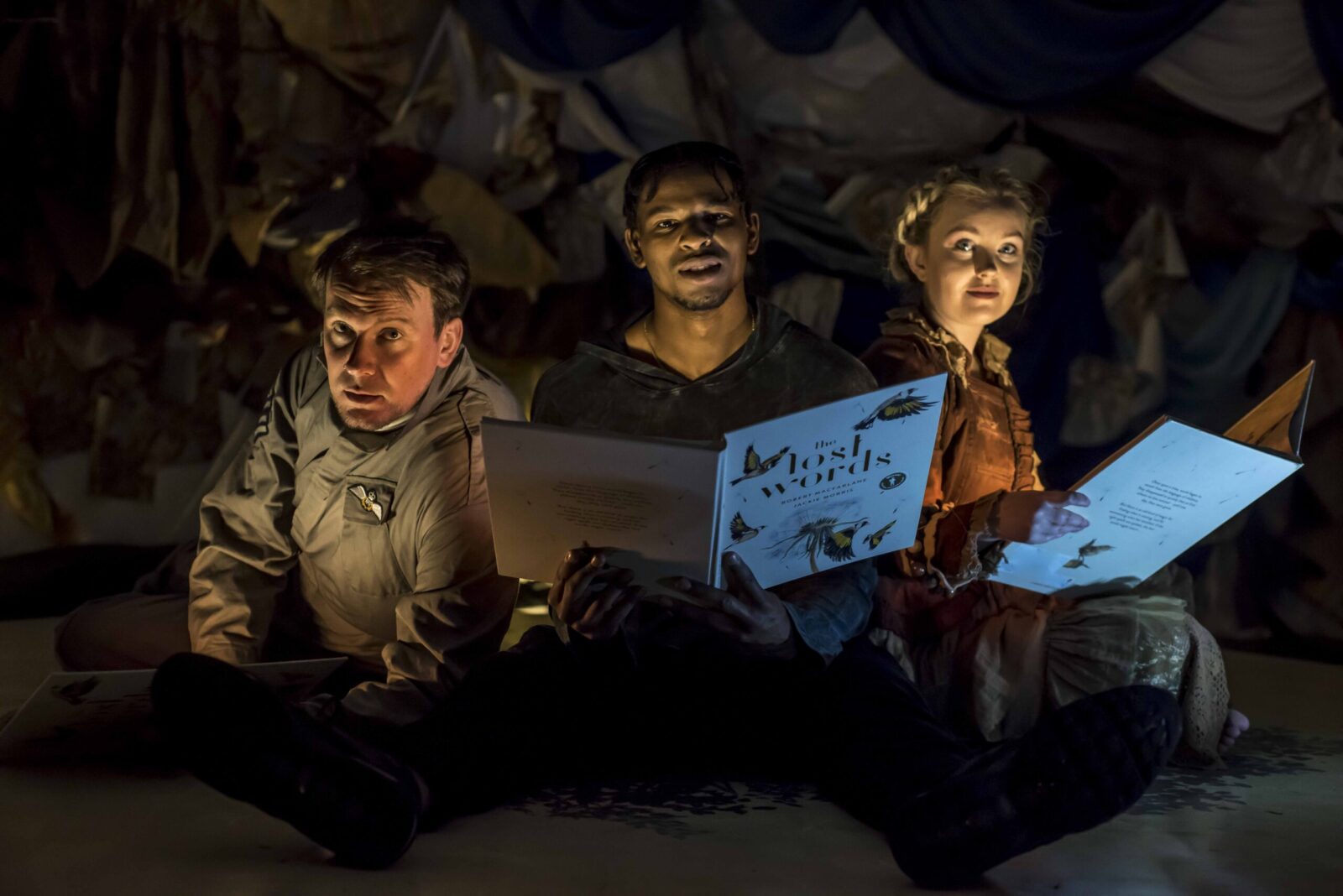 Immersive outdoor theatre production The Lost Words: Told in Gold takes families and theatre fans on a journey like no other, and is set a giant 10-metre dome across a woodland trail and surrounded by nature.
It features some stunning 3D installations and an impressive goldfinch nest auditorium.
Directed by Collette Murray, and adapted from Robert Macfarlane and Jackie Morris' book, what makes this different than other theatre productions is that during the show, audience members are actively encouraged to seek, find, and speak the lost words of nature in the picturesque surroundings.
Tickets start from £5 and you can find out more here.
___
Amazônia
Science and Industry Museum
Monday 25 July – onwards
A critically-acclaimed photography exhibition is currently in Manchester as part of its international tour.
In what is the first UK exhibition of this scale outside of London for over 20 years from the world-renowned Brazilian photographer Sebastião Salgado, the Science and Industry Museum has will welcomed Amazônia – a major photography exhibition that celebrates the indigenous peoples and breathtaking landscapes of the Brazilian rainforest.
Salgado worked in the Amazon for seven years with 12 different indigenous communities, and the result is an incredible collection of powerful photographs that present his vision of a forest that is approaching a crucial tipping point in the fight against climate change, the Museum says.
You can find out more here.
___
Crossing The Line: The Story of Women's Football
National Football Museum
Monday 25 July – onwards
The National Football Museum and Manchester City Council has launched a new exhibition dedicated to the history of the women's game.
Coinciding with the UEFA Women's Euro 2022 tournament, the new exhibition, Crossing the Line: The Story of Women's Football, chronicles the game's early growth, the effects of the FA's de facto 1921 ban, its survival and its resurgence in recent decades.
The exhibition is split into two halves, with the first half telling the story of the women's game up until the ban, from its nineteenth-century origins to the all-conquering Dick, Kerr Ladies, and the second half kicks off later in the summer, focusing on the present state of play within women's football, from the grassroots up to the professional game.
Find out more here.
___
Lakeside Dining Dome
Heaton Park
Monday 25 July – onwards
Afternoon tea fans can once again enjoy scones and finger sandwiches by the waterside as Heaton Park has reopened its lakeside dining domes for the summer.
The newly-refurbished domes are back to help us enjoy a bit of the al fresco experience this summer – no matter what the Manchester weather decides to do with itself.
Set in the midst of beautiful parkland, the refurbished domes will once again serve up a range of afternoon teas alongside a soon-to-be-launched summer evening picnic menu to help you make the most of the lighter evenings.
You can find out more and book tickets here.
___
Summer Daze
Trafford Centre
Monday 25 July – 4 September
An all-new water park, funfair, beach, and giant 15sq m outdoor screen showing classic films and some of the summers biggest sporting events have all arrived at the Trafford Centre.
The UK's third largest shopping centre has announced that its "most significant outdoor event to date" will offer a full lineup of family-friendly activities for everyone to enjoy throughout the day and into the night.
Summer Daze will span an impressive 2.5 acres of land, and will be located outside the Great Hall up until 4 September.
One of the new events arriving for 2022 is the Trafford Centre's summer of sport – which is now live – and it will give sports-lovers the chance to gain free to access to a fan zone to watch some of the summer's biggest sporting events such as the Tour De France, UEFA Women's EURO 2022, and the Athletics World Championships, all on a giant outdoor screen.
You can find out more here.
___
Looking for some new restaurants and bars to try out that have just opened in Manchester city centre this month?
Another month, another set of new openings to shout about – and boy are there some crackers that have arrived in Manchester this July.
From a spanking new late-night music venue, late-night bar and restaurant over on Oxford Road, to a teeny-tiny Japanese street food stall, there's loads to look forward to this month.
You can read our round-up to find out where to put on your list this month here.
___
UEFA Women's EURO 2022 Manchester Fan Party
Piccadilly Gardens
Monday 25 – Sunday 31 July
UEFA Women's EURO 2022 has announced a huge festival of football this summer.
In Manchester, all the action will happen in Piccadilly Gardens from 11am – 4pm each day right through until it ends this Sunday 31 July, and thousands of fans from across Europe are expected to descend on the city centre.
Fans will be able to watch all the matches on a big screen, as well as enjoy food and drink which will be available throughout the tournament.
Find out more here.
___
Latin American Food Fair
GRUB
Friday 29 – Sunday 31 July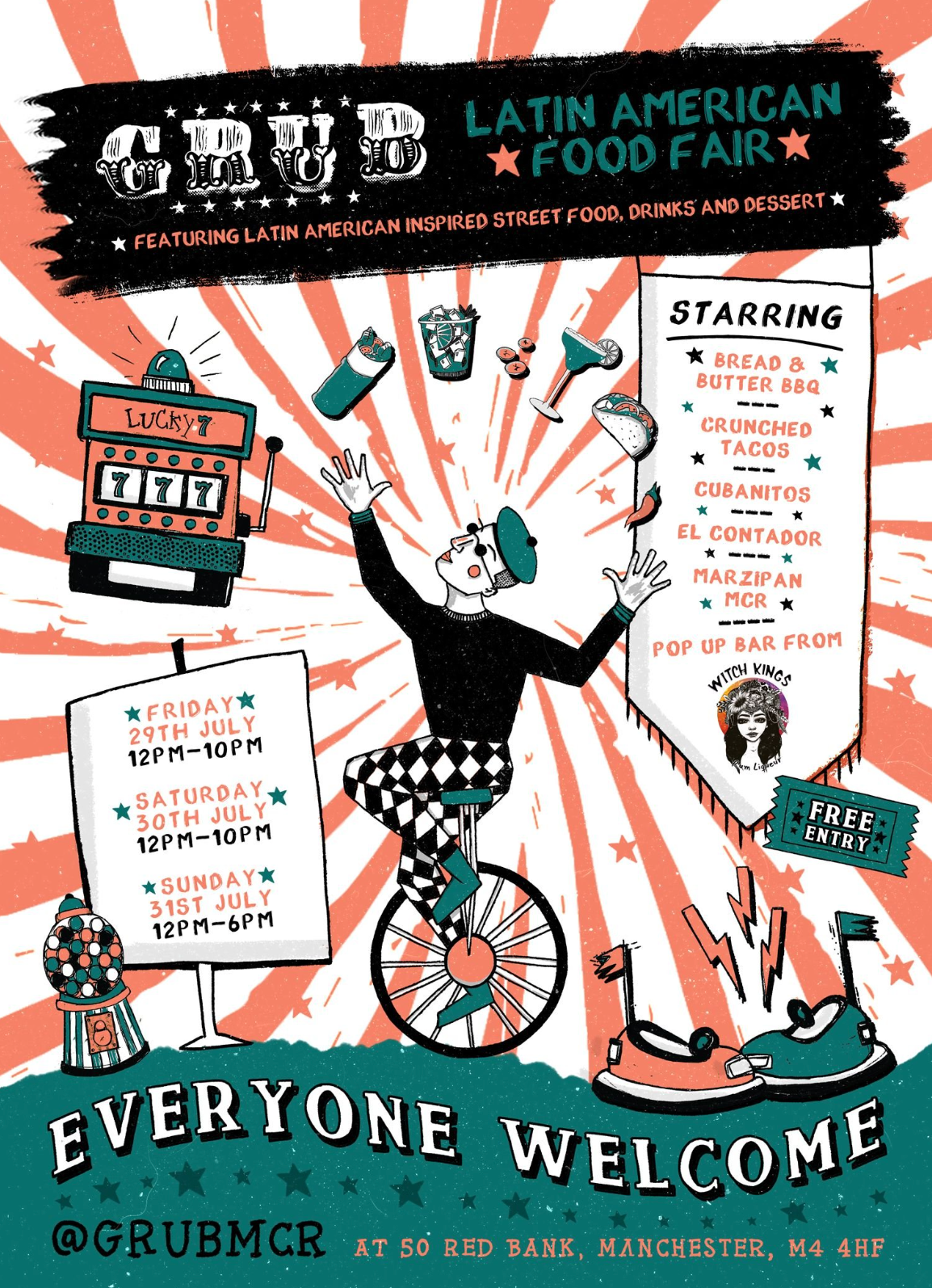 Manchester's largest street food fair GRUB – which is currently based at the Red Bank Project just outside of the city centre in Cheetham Hill – is back with its annual celebration of Latin American street food, desserts, and drinks returns this extended weekend from 12pm, and everyone is welcome.

You'll be able to get your hands on tasty grub from Bread & Butter BBQ, Crunched Tacos, Cubanitos, El Contador, and Marzipan, alongside a popup Latin American-inspired cocktail bar from Manchester's very-own Witch Kings Rum.
You can find out more on the GRUB website here.
___
ManiFest
The Oast House
Saturday 30 July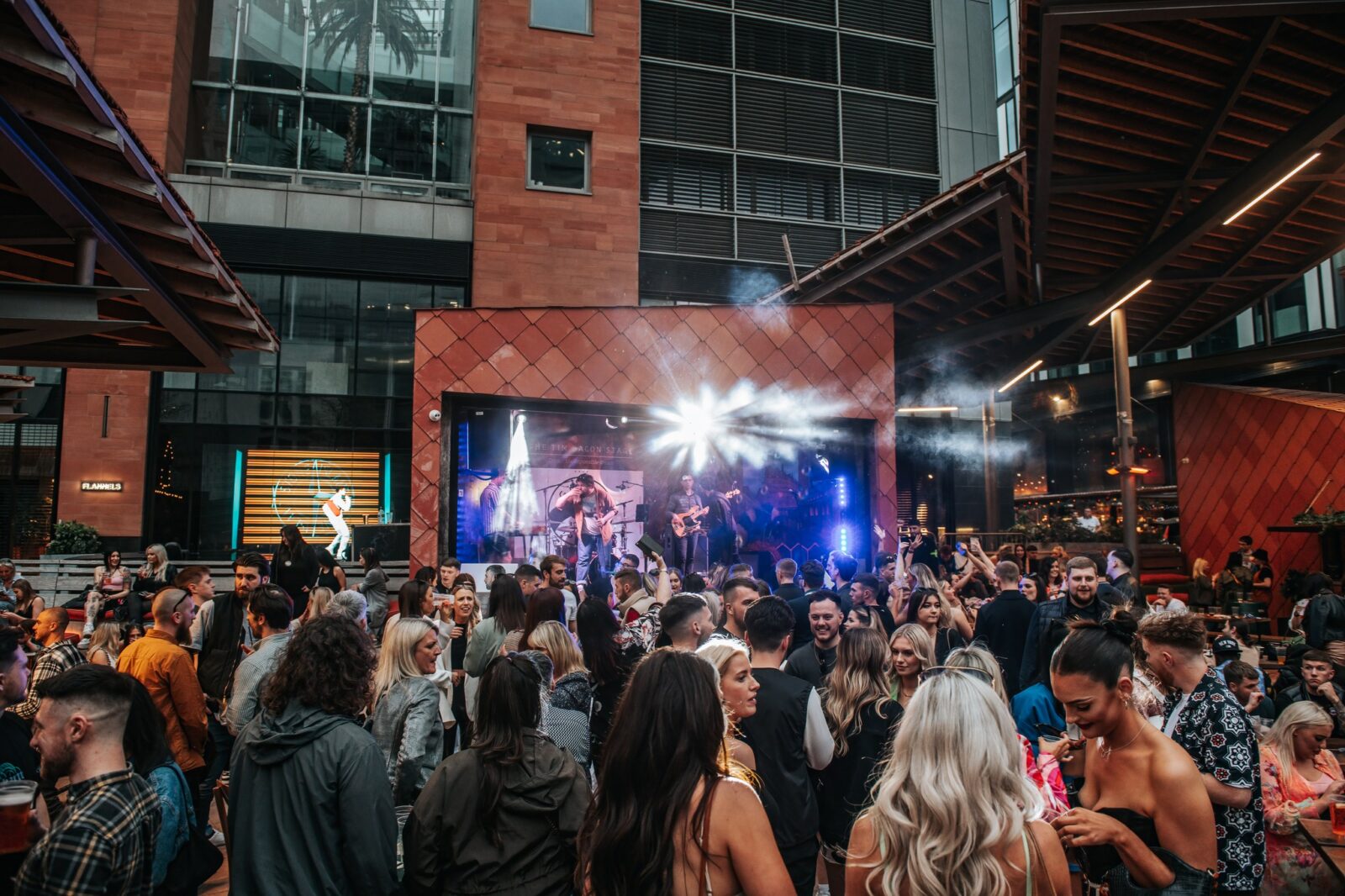 One of the most popular city centre venues is back with another edition of its free music festival this weekend.
The Oast House has launched a brand-new music festival, and it kicked-off for the first time over the extended Easter bank holiday weekend, with a full day of tunes provided by local musicians throughout the one-day event – and now, it's back once again on Saturday 30 July to see the month out.
The festival, which is named ManiFest, takes over The Oast House's large outdoor terrace area, with a dedicated stage set up, street food, and free-flowing drinks.
You can find out more here.
___
Pop-Up Markets
ABC Roofdeck & Dome
Saturday 30 July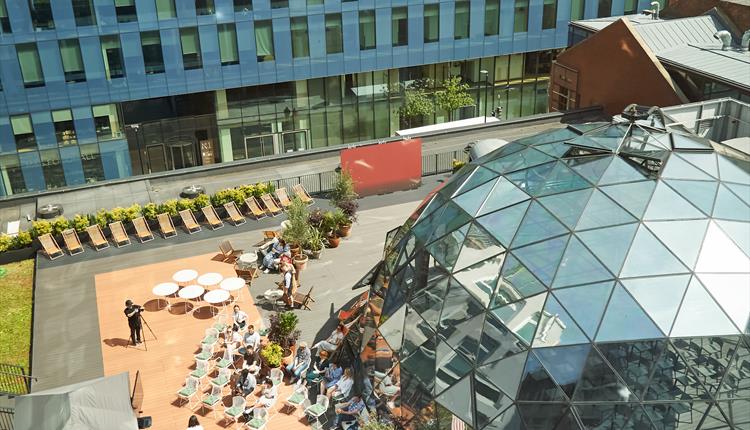 The ABC Roofdeck & Dome will host pop-up fashion, lifestyle, and creative markets this Saturday.
Following the success of the ABC Weekender back in June, the the popular Manchester city centre rooftop venue returns with another day of fashion, music, food and drinks and host an exclusive lineup of local fashion, lifestyle, and vintage vendors from 11am – 3pm.
Defendergarmz, JP Vintage, and Sunflower Vintage will all be at the event, alongside boutique florists, Bud and Pot, and more vendors to be announced.
The event will also include a DJ provided by Reform Radio, street food from Charlie Mac's corndog and fried chicken truck – with incredible vegan options too – and drinks will also be available from the roofdeck Airstream bar.
___
Castlefield Viaduct
Castlefield
Saturday 30 July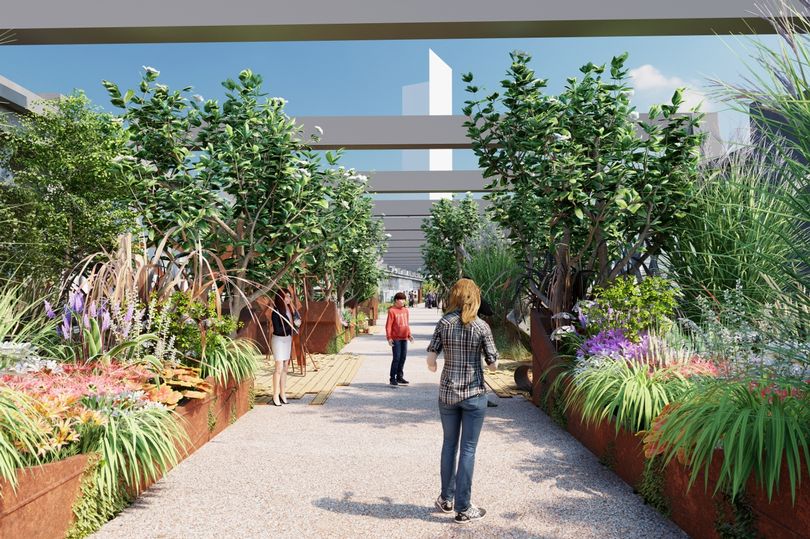 Manchester's New York-inspired 'sky park' at Castlefield Viaduct is finally opening to the public for the first time ever on Saturday.
After the National Trust announced its ambitious vision to create an urban green space in the heart of the city centre by tackling the challenge of "greening" the Grade II-listed Castlefield Viaduct and celebrate the history of this well-known landmark over half a year ago, visitors will now be able to enjoy the park in all its glory.
Thousands of plants, shrubs, trees, and more have been planted to transform the giant 330-metre steel viaduct into an elevated park.
100 people a day will be able to visit the Castlefield Viaduct from Saturday 30 July, and entry onto the structure will be free, but a booking system will be in place to help manage numbers.
Find out more here.
___
Featured Image – Howard Bristol (via National Trust) | Oast House