What's On
The best things to do in Greater Manchester this week | 26 June – 2 July 2023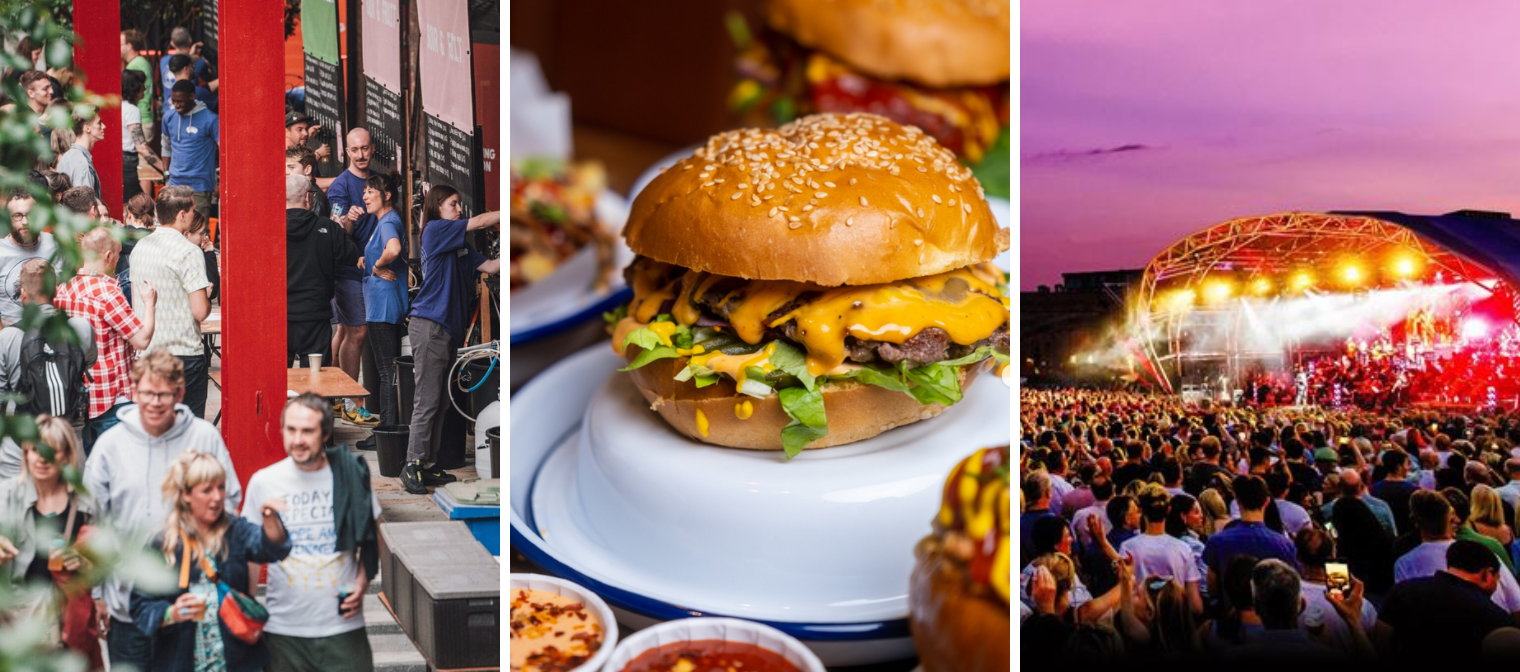 It feels like we say this every time a new month rolls around, but how fast is this year going? 2023 is flying by – and we've definitely been having fun.
Now that July is here, Greater Manchester's already-busy social calendar is only getting more jam-packed full of events as summer well and truly settles in – with everything from festivals, and family-friendly activities, to foodie feasts, immersive experiences, and so much more to be getting involved with.
So once again, we've cherry-picked a few of the best bits for another edition of our 'what's on' guide this week.
Here's our top picks.
___
The Coronation Street Experience
ITV Studios
Monday 26 June – onwards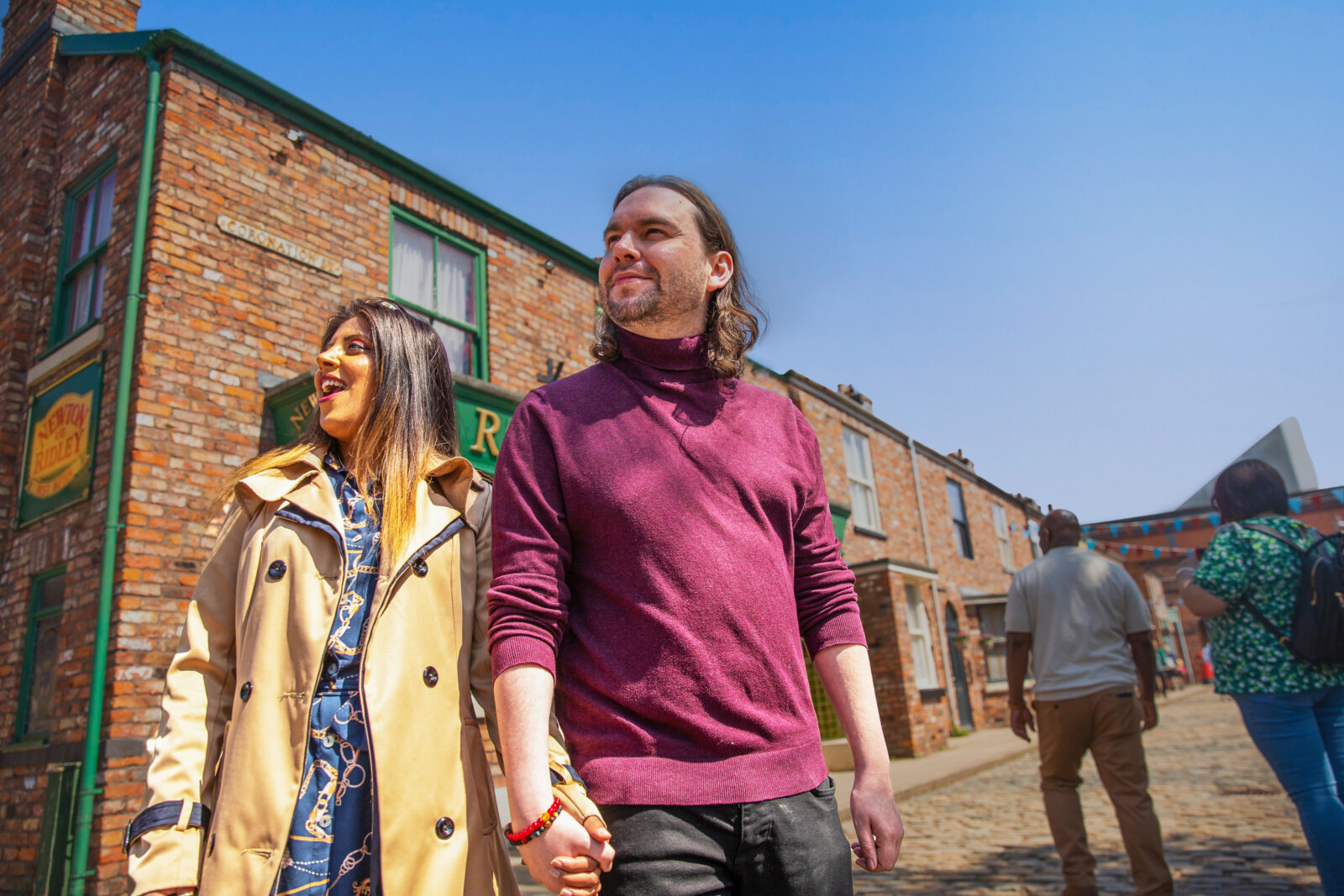 A brand-new Coronation Street Experience has opened, and it's giving fans access to areas they previously haven't been able to before.
The Coronation Street Tour is known for giving people the chance to discover the hidden world that lies behind the camera at the external sets at MediaCityUK in Salford, and now, the already award-winning experience has got even better as the new exhibition extends the current 90-minute tour and makes it even more "immersive" for fans.
You'll get the opportunity to see Dierdre's famous glasses up close, take a seat in Roy's Rolls, or even stand behind the bar at The Rovers.
Find out more and grab tickets here.
___
Strictly Ballroom
The Lowry
Monday 26 June – Saturday 1 July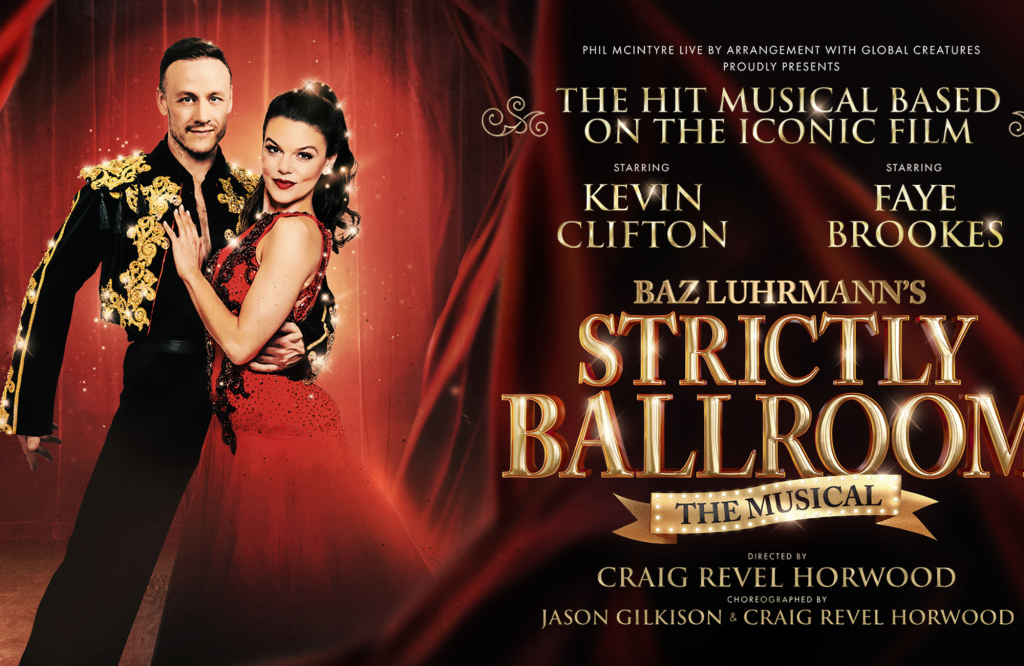 Strictly Ballroom: The Musical is at The Lowry this week.
Based on Baz Luhrmann's award-winning film, and with direction from dancer, choreographer, and Britain's favourite TV Judge, Craig Revel Horwood, the production is currently touring all across the UK and stars Strictly Come Dancing's Kevin Clifton and Coronation Street's Faye Brookes.
Bringing together a cast of over 20 world class performers, it follows arrogant and rebellious young ballroom dancer, Scott Hastings, whose radical and daring dance style see him fall out of favour with Australian Federation, meaning be must dance with beginner, Fran.
Together, the couple find the courage to defy tradition, and discover that to win, your steps don't need to be strictly ballroom.
Find out more and grab tickets here.
___
La Clique
Depot Mayfield
Monday 26 June – Saturday 29 July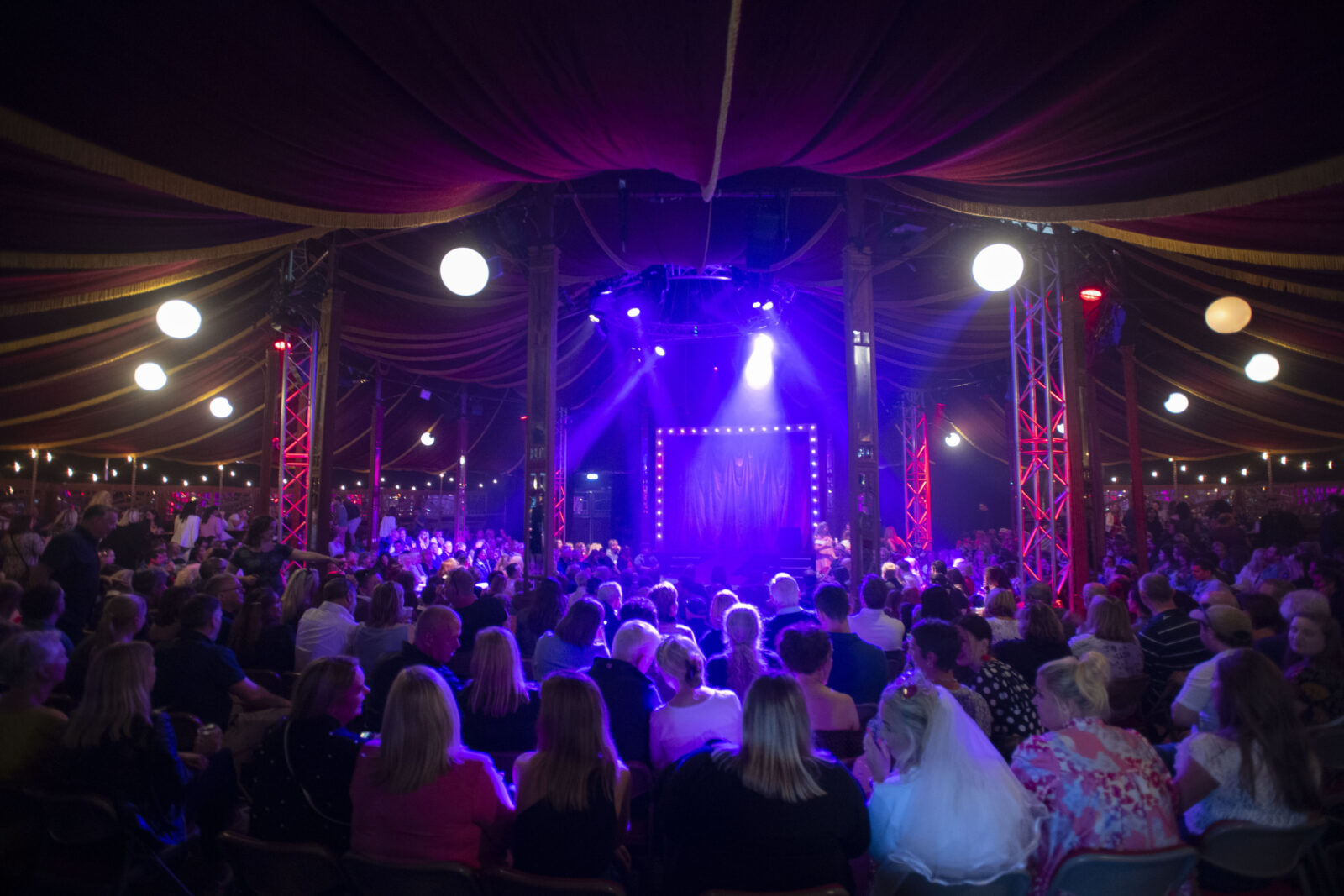 A huge circus tent has been installed onto the roof of Depot Mayfield in Manchester, as the world-leading cabaret La Clique is in town.
The trailblazing show – which has had its stay in the city extended right through to 29 July – features the best circus and cabaret acts in the world.
Presented by live entertainment company Underbelly, La Clique is wowing audiences with its genre-defining cabaret show, and for its Manchester stint, performers will include tension strap artist LJ Marles, singer Chastity Belt, aerial contortion artist Miranda Menzies, comedy and stunt performer Sam Goodburn, and more.
Find out more and grab tickets here.
___
Fancy trying out some new bars, and restaurants that have opened in Greater Manchester before this month's out?
Summer is here, al fresco dining is on the cards, and it seems like the suburbs are having a moment again, as Urmston has not one but two exciting new openings to shout about, and Withington has just welcomed Almost Famous into its neighbourhood, as Manchester's original dirty burger bar takes over the short-lived Libertine site.
Elsewhere, Gordon Ramsay moves into town with his Lucky Cat restaurant moving into the former Jamie's Italian site at the top of King Street.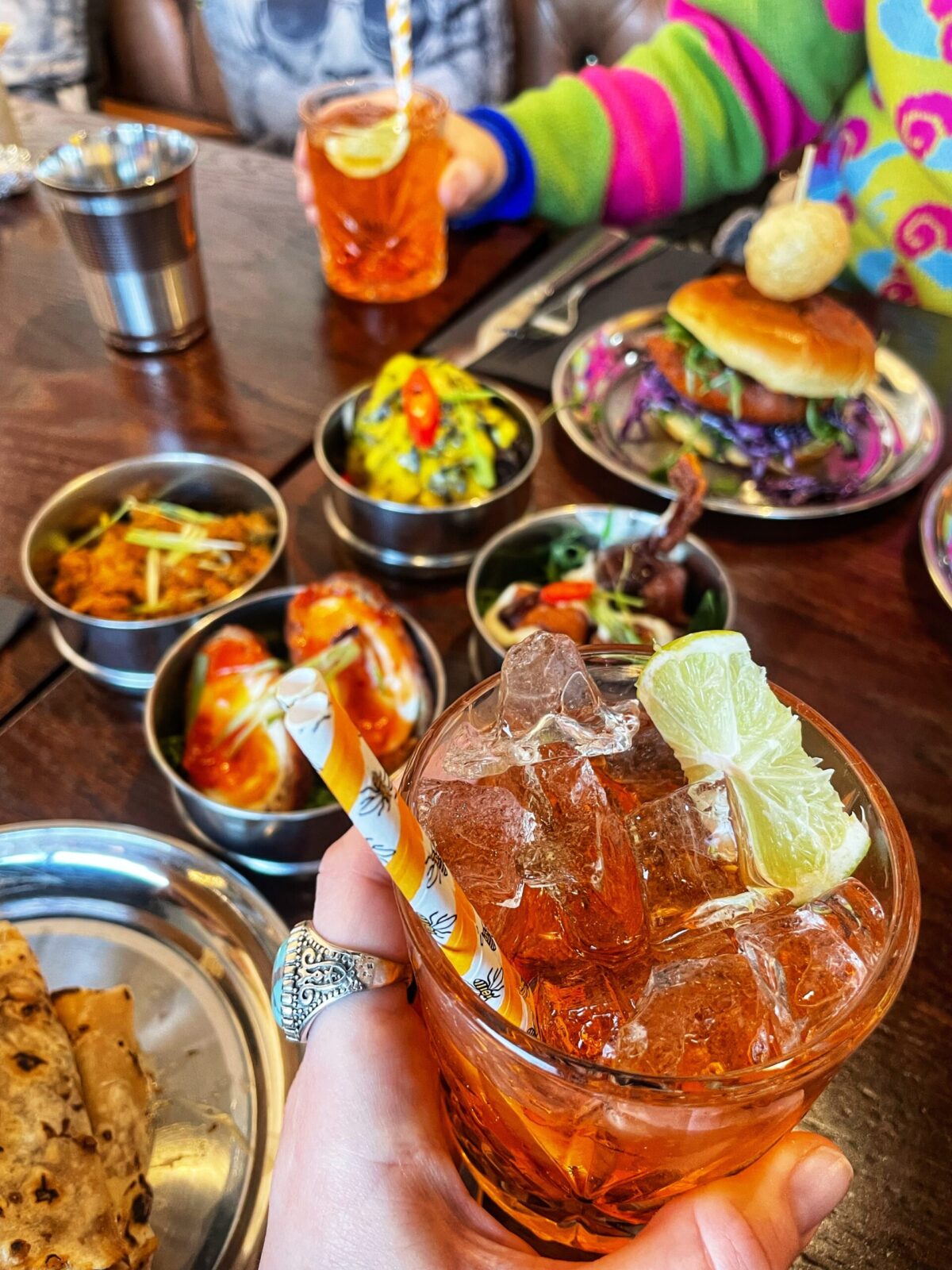 We think you'll agree there's a lot to look forward, so if you're looking for somewhere to grab a bite this week, we've rounded up some of the best new openings to try.
You can read our list here.
___
Plant NOMA – Evening Gardening Club
Sadler's Yard
Tuesday 27 June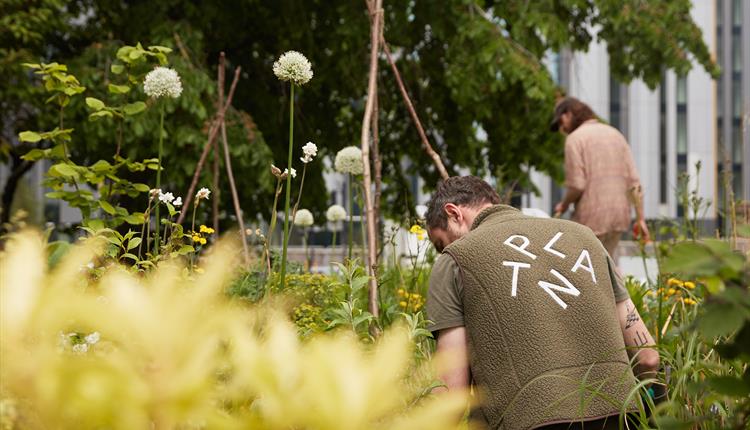 Plant NOMA's 'Evening Gardening Club' aims to offer a comfortable, relaxed, and fun environment for people of all ages to come together on a weekly basis and engage with gardening in some way, shape or form.
This might be poking seeds into compost, sprinkling gravel between plants, or pruning old wood from within a tree, as the range of activity in the club changes as the seasons move and the gardens evolve.
Taking place every Tuesday from 6pm to 8pm, for "as long as it's light enough to do so", it's said to be a perfect way to unwind after work, pick up some tips, and connect with nature.
Find out more here.
___
Sounds of the City 2023
Castlefield Bowl
Thursday 29 June – Saturday 8 July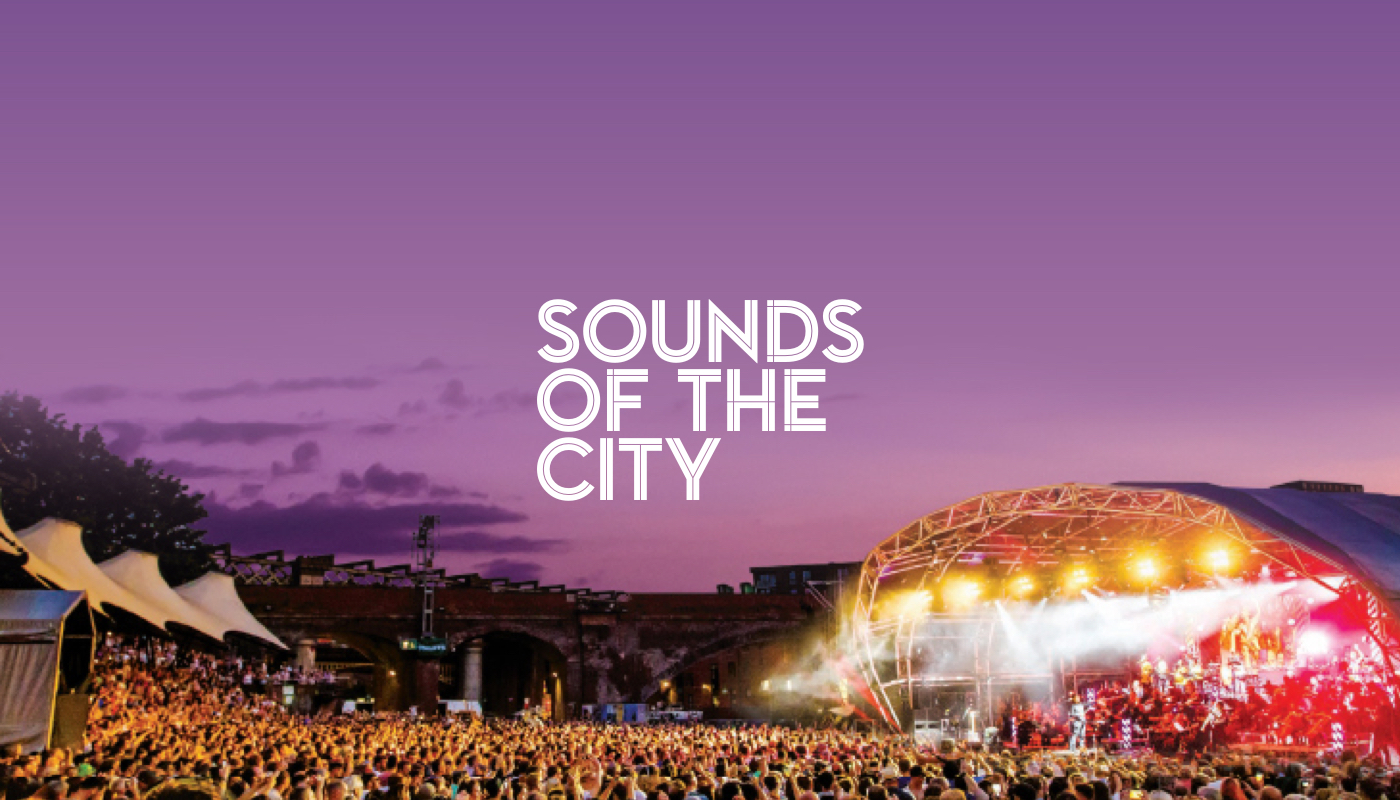 Sounds of the City 2023 officially begins this week.
After having established itself as a staple part of the Manchester music scene, with some of the most acclaimed live artists taking to the stage over the years, the festival is back and taking over Castlefield Bowl once again for a series of headline concerts over the next couple of weeks.
British rockers Porcupine Tree are kicking-off this year's festival, with other massive shows set to come from Stockport indie rock band Blossoms, the iconic Hacienda Classical, much-loved pop band Bastille, and so much more.
Sheffield Britpop band Pulp, Wigan indie rockers The Lathums, and Irish singer-songwriter Hozier are just some of the other names taking to the stage.
Find out more here.
___
Manchester International Festival 2023
Manchester City Centre
Thursday 29 June – Sunday 16 July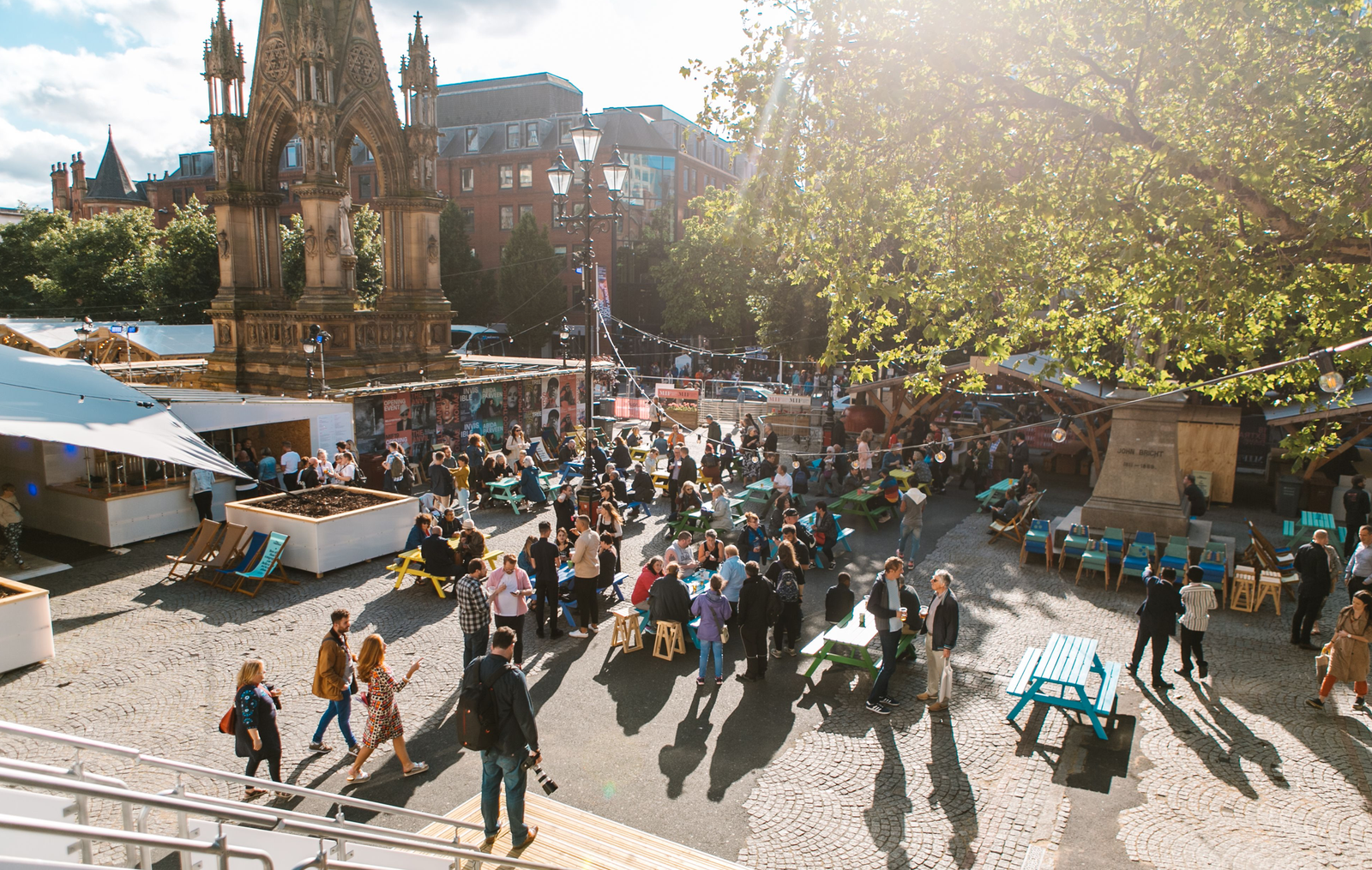 Manchester International Festival is back once again to break new creative ground and challenge perceptions.
Working with partners regionally and across the globe, MIF23's expansive programme of original new work by artists from around the world will take place in venues and spaces throughout the city, as well as at the festival's much-anticipated new home, the £210 million Factory International – which opens its doors for the first time in advance of its official opening in October.
Find out more about everything happening for MIF23 here.
___
Summer Beer Thing
KAMPUS
Friday 30 June – Sunday 2 July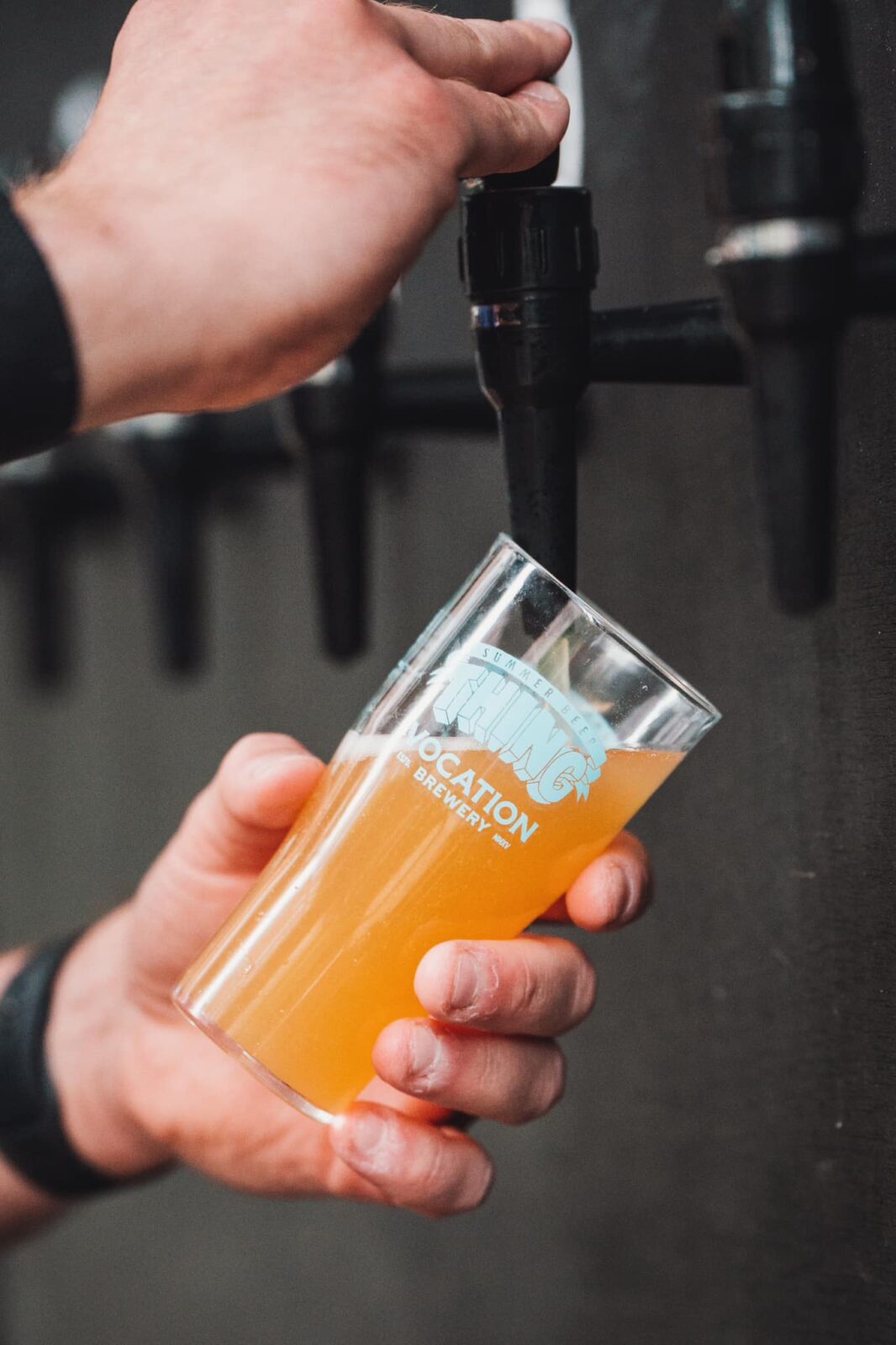 KAMPUS welcomes the return of Manchester's beloved weekend-long beer garden festival.
Back for 2023 and promising to be "bigger than ever", Summer Beer Thing is taking over the waterside garden neighbourhood this weekend, and is gearing up to bring together beers from some of the UK's top breweries.
Those heading down can expect to find a huge array of styles on offer, as well as a few 'festival specials' and one-off drinks created for the occasion by each of KAMPUS' indie bars and restaurants.
Find out more and grab tickets here.
___
Tipsy Tapas
Habas
Friday 30 June & Saturday 1 July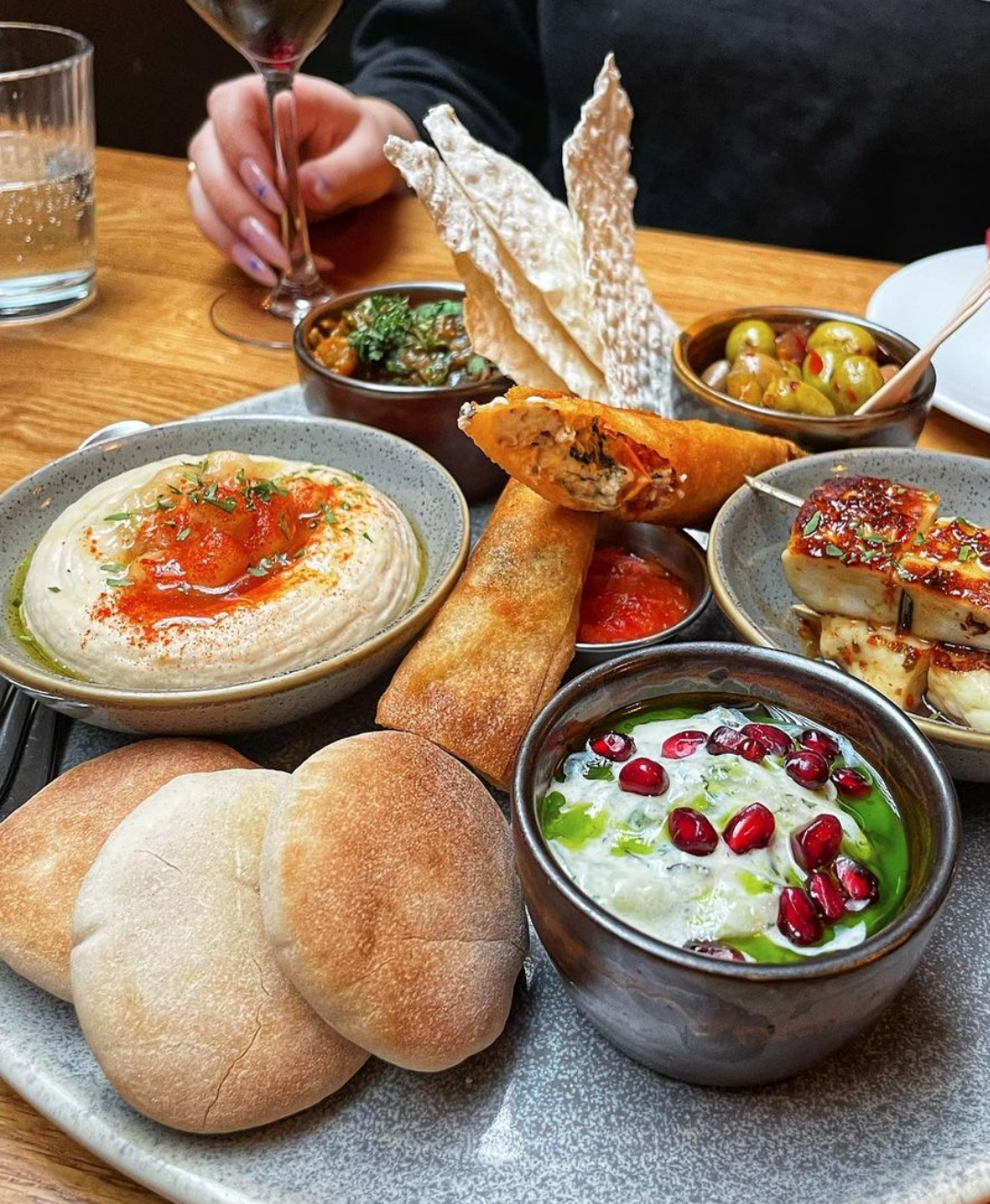 Tipsy Tapas is one of Manchester's newest bottomless brunches.
If you love Middle Eastern-inspired small plates, and a good Saturday afternoon out on the town, then you absolutely need to add this one to your list.
Hosted at former Michelin-recommended King Street restaurant Habas, for £38 per person diners can enjoy a 'tipsy tapas' with 90 minutes of non-stop cocktails, wine, beer, and a mouthwatering selection of punchy small plates.
Drink choices include the likes of fruit punch, Aperol and apricot spritzes, prosecco and bellinis, plus glasses of house lager and red, white and rose wine.
Find out more here.
___
Burger Food Fair 2023
GRUB
Friday 30 June & Saturday 1 July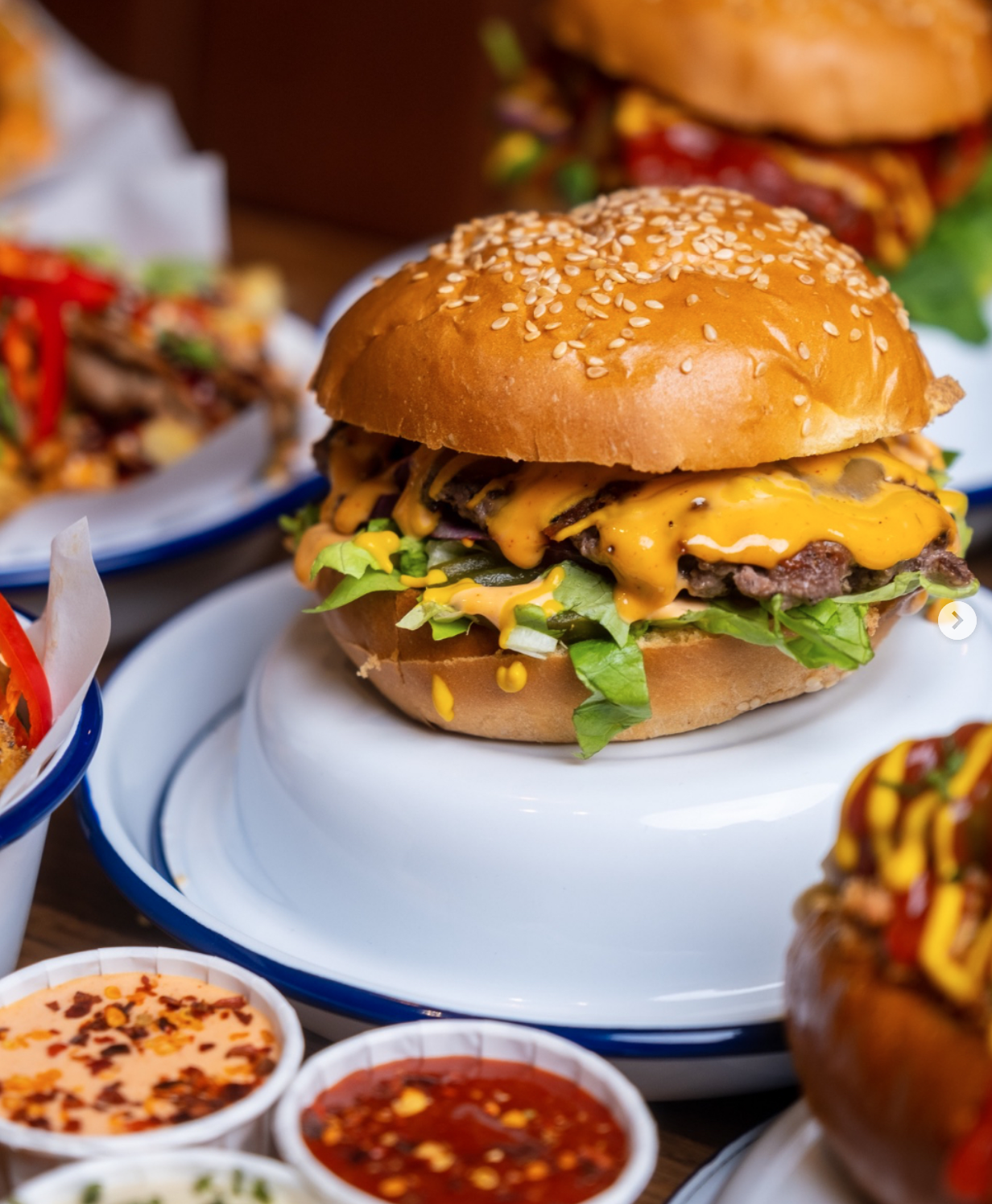 GRUB's much-loved annual Burger Food Fair is back for 2023, and there's a whole host of Greater Manchester's best independent traders set to serve up a foodie feast.
What's Your Beef Burgers, and The Neighbourhood Coop are just two of the traders that'll be bringing a special menu inspired by their own take on the humble burger over the course of the two-day festival, and on top of that, there'll also be a huge selection of sides, snacks, and all-American desserts to choose from to go with it.
Find out more and grab tickets here.
___
Greater Manchester Fringe Festival 2023
Greater Manchester
Saturday 1 July – onwards
Greater Manchester Fringe Festival is back for 2023.
The annual region-wide theatre festival is all about celebrating new and emerging talent, and it's taking over the region for the whole month of July once again this month.
First taking place back in 2012 with six different venues and a handful of shows in each, the Greater Manchester Fringe has since grown each year with more performances, more ticket sales, and more venues taking part, and many past productions have even moved onto established theatres or recognised at the Manchester Theatre Awards.
Tickets are now on sale, and some shows are even free to attend, so you can find more information and grab yours here.
___
IRONMAN UK 2023
Bolton
Sunday 2 July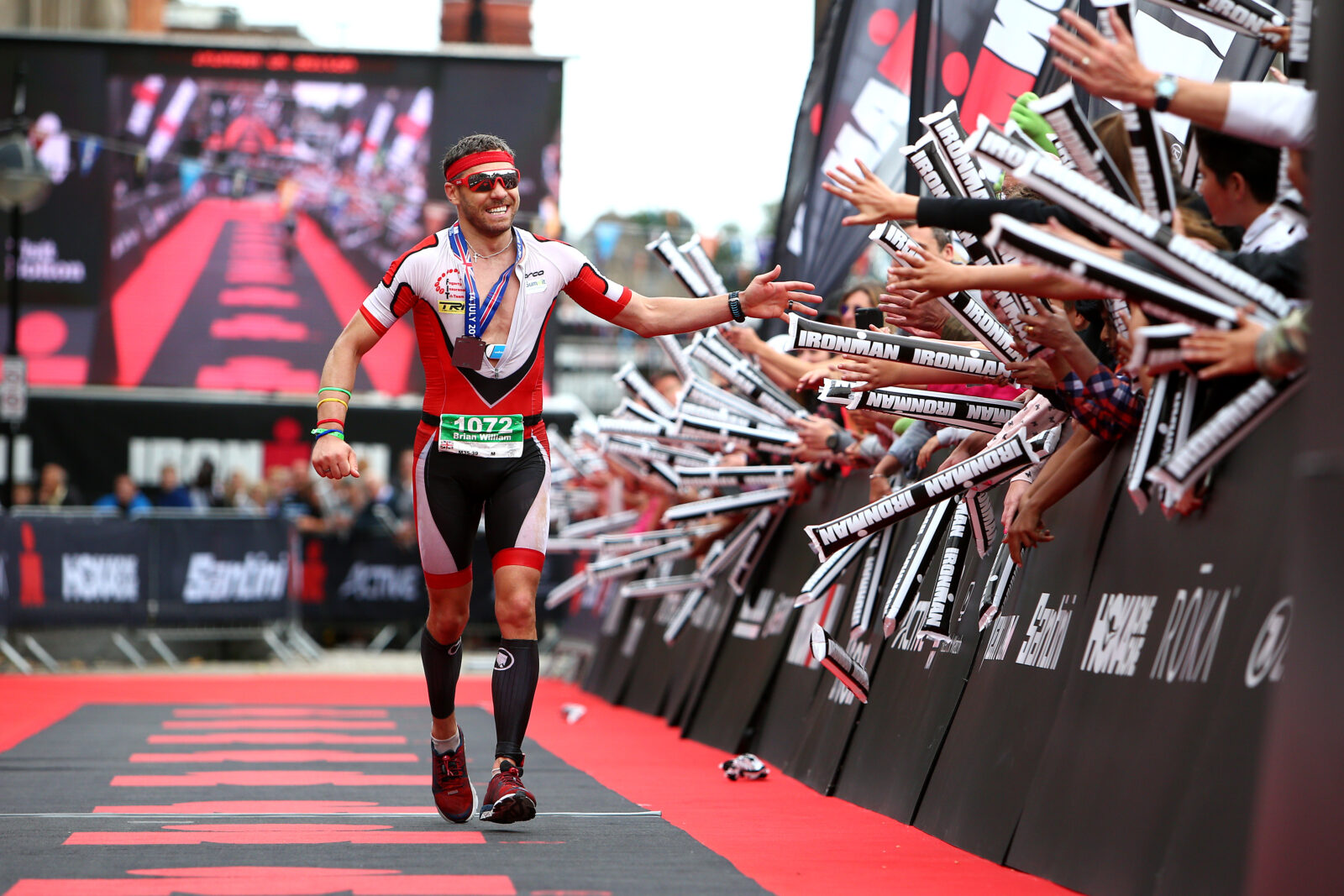 IRONMAN UK returns to Bolton once again this weekend.
With Bolton having been the UK-based home to the world-renowned triathlon event for the past several years now, IRONMAN UK has become known for its iconic spectator support, incredible bike course scenery, and impressive finish line that's in the heart of the town centre – with the Greater Manchester public always encouraged to line the streets to cheer the athletes on.
A number of temporary road closures will be in place across Bolton on race day to ensure the safety of athletes and the public.
You can find out more about IRONMAN UK 2023 here.
___
Featured Image – KAMPUS | What's Your Beef | SOTC