Sponsored
Big outdoor beer festival with over 20 breweries coming to Manchester next weekend
Summer Beer Thing returns to Kampus from Friday 30 June for a weekend long celebration of all things beer.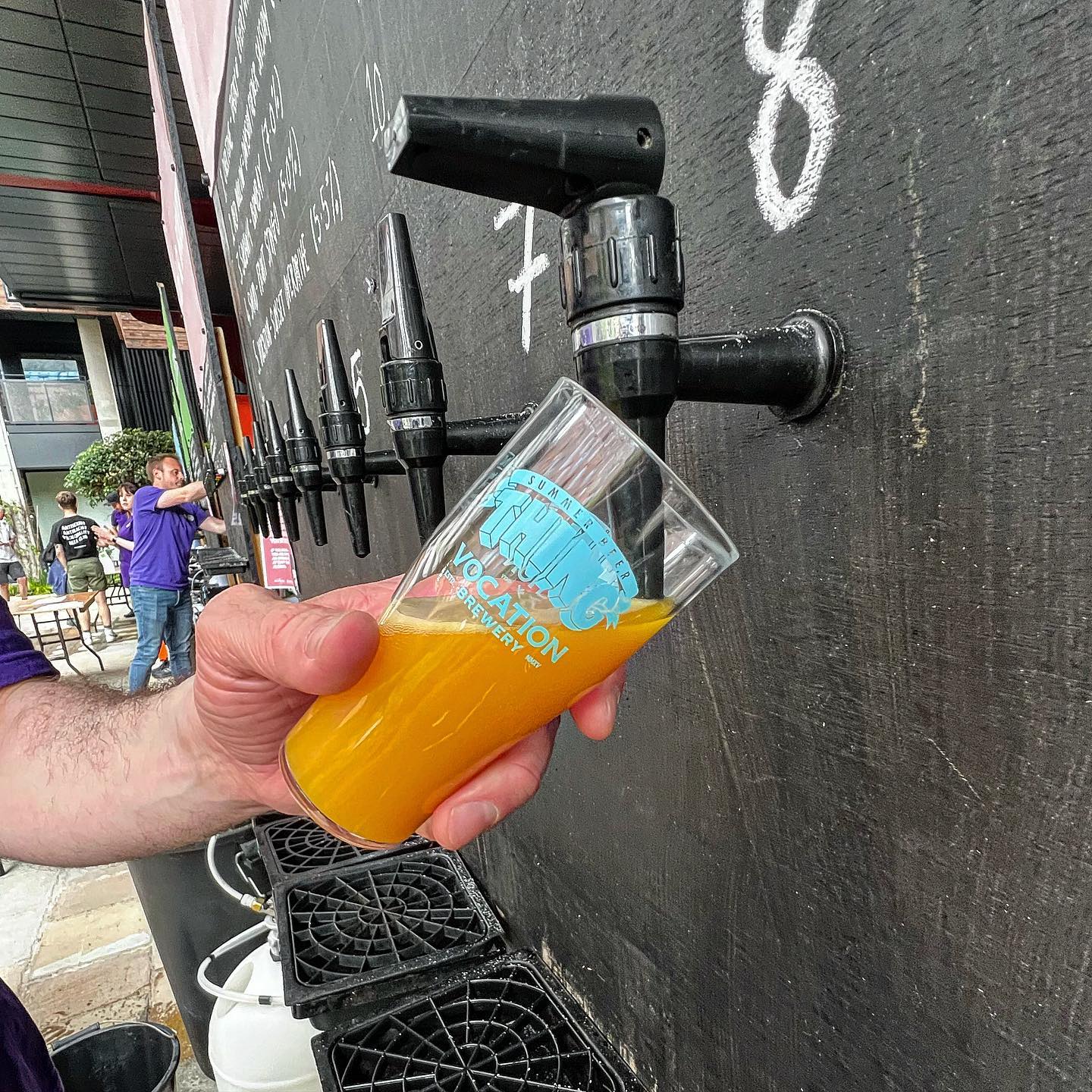 Manchester's Summer Beer Thing festival will return to the city centre next weekend with over 20 breweries in tow pouring some of the UK's freshest pints.
Taking place from Friday 30 June to Sunday 2 July, this year's line-up has just been released and there are some absolutely cracking breweries signed up including local favourites Sureshot, Track and Squawk.
All three will be hosting stands across the weekend, alongside a brilliant line-up of visitors including Sheffield's Triple Point, Dundee's Holy Goat, Bristol's Left Handed Giant, and FLOC from Canterbury.
Rivington Brewing Co and Verdant, from Cornwall, will be there too, with Talking Tides, from Redcar, and the Lake District's Lakes Brew Co also attending.
Coinciding with the end of Pride Month, London's Queer Brewing, the project set up to provide visibility for LGBTQ+ people in and around beer, will also be making an appearance.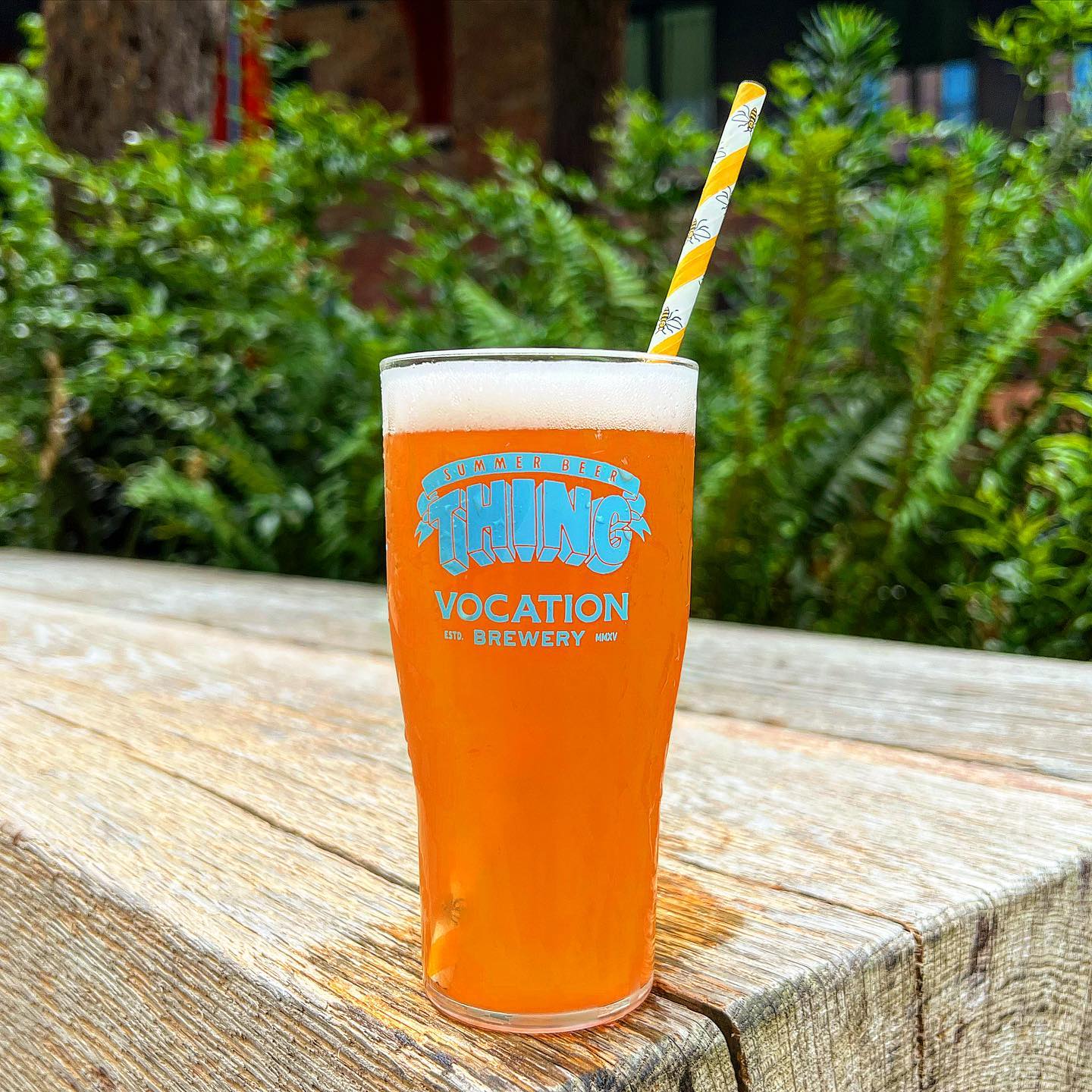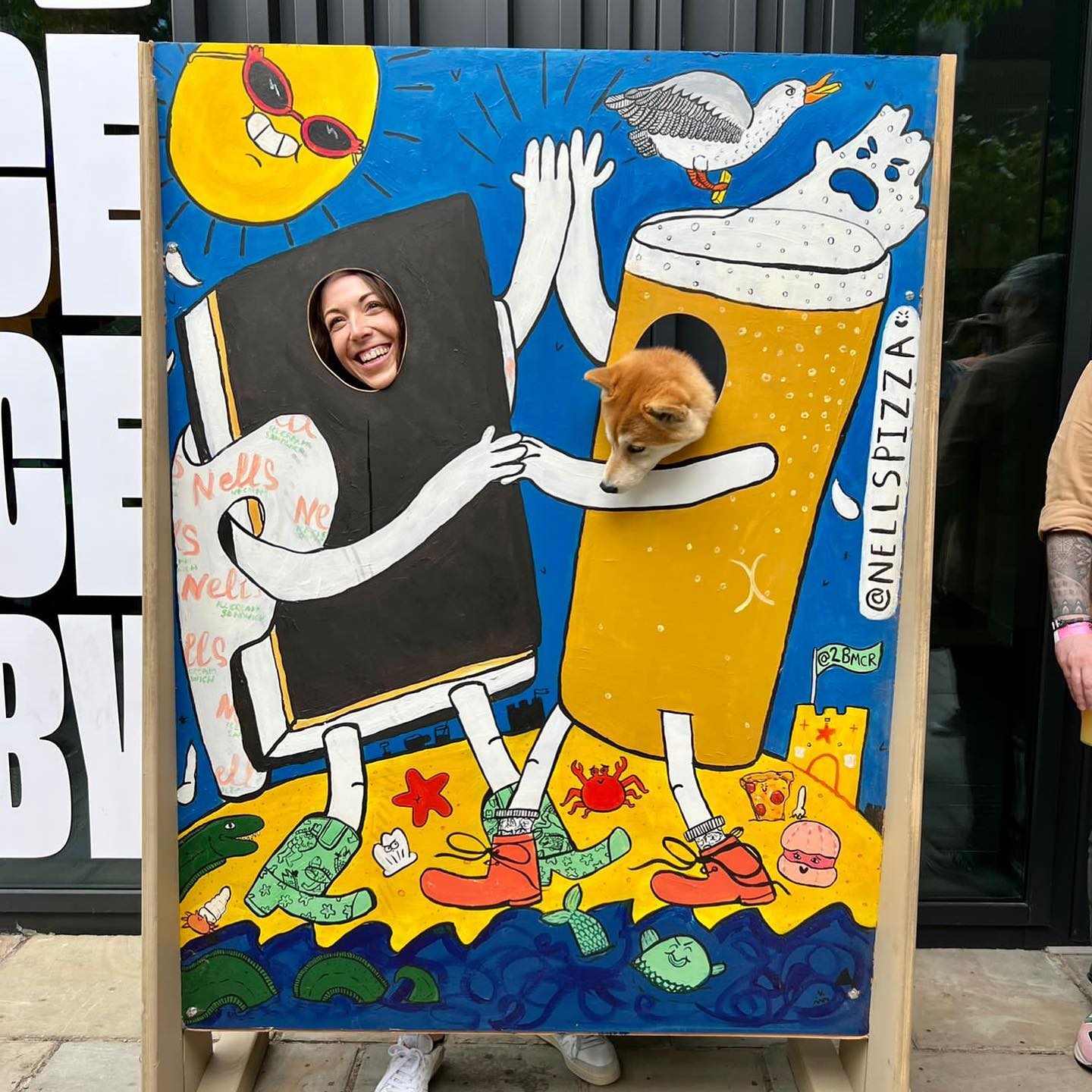 There'll also be guest kegs from international names including Collective Arts (Toronto, Canada), Jester King (Austin, Texas) and Frau Gruber (Swabia, Germany).
It'll be bliss for beer lovers, with loads of beer taps nestled throughout the garden all weekend and DJs bringing the party vibes.
For the first time, this year's Summer Beer Thing will see each of the indie operators at the foodie neighbourhood also open their doors to festival-goers, offering up one-off special drinks, able to buy with festival tokens.
Nell's will be pouring a special Schoffertopper – Grapefruit Schofferhofer with frozen grapefruit margarita float, whilst Great North Pie will serve their twist on a Spanish classic with Tinto De Vimto.
Elsewhere, Three Little Words are putting on a specially-mixed Raspberry Gin Punch, and The Beeswing will offer 'The Bees'ting', whilst Redlight keep it classy with Mini Pomme Verte Martinis and Pollen keeps us all nicely caffeinated with its special cold brew coffee.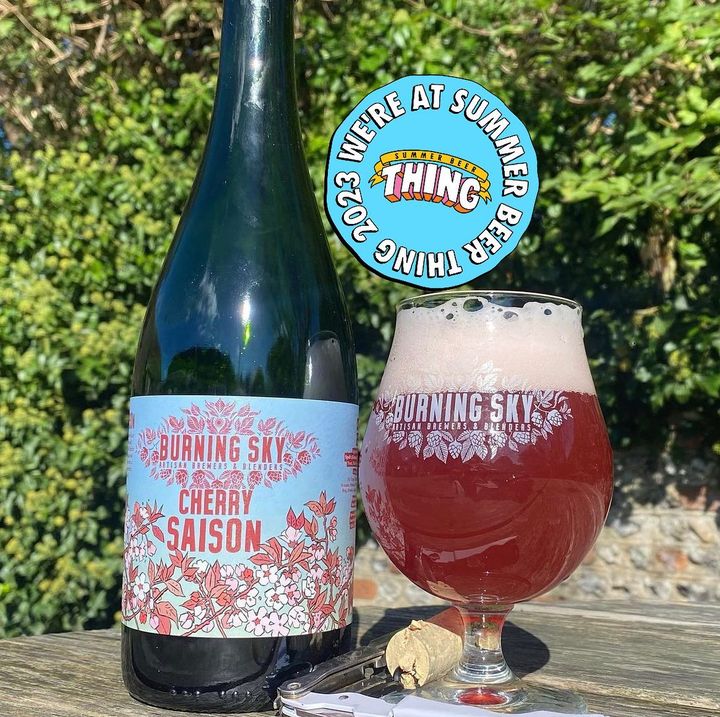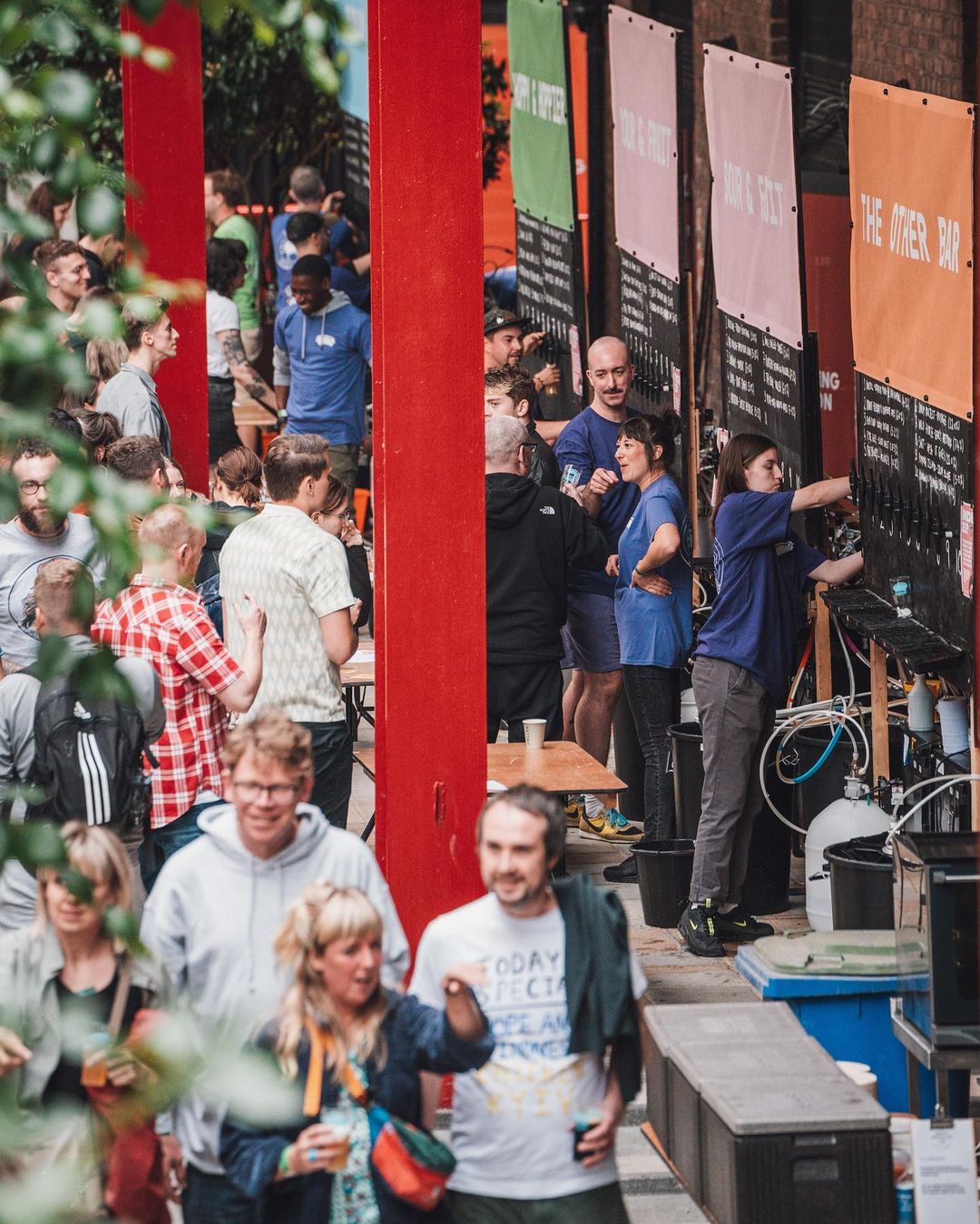 The summer fixture is the sister festival to Manchester's biggest beer festival, Indy Man Beer Con, which is staged every autumn at Victoria Baths.
Since starting in Manchester in 2017, it's gone from strength to strength, attracting thousands of beer lovers eager to try the latest brews, as well as those new to craft ale looking for an accessible way to get involved and try something different.
Speaking ahead of the event Louise Bruin at Summer Beer Thing said: "We're proud to be bringing a massive collective of breweries to Manchester for a weekend-long celebration in the Kampus garden.
Read more: Glitzy celeb favourite Sexy Fish confirms Manchester opening in former Armani store
"It's no surprise we think British independent brewers are among the best in the world, so it'll be brilliant to have so many of them all together in one place with a real celebratory atmosphere.

"It'll be a perfect weekend for those who love craft beer and want to try all the latest seasonal brews, from crisp craft beers, to fruits, sours and stouts. Collaborating with all the Kampus bars and restaurants will just take it to the next level too."
Read more: The charming new cafe in Saddleworth park serving hearty all-day butties and cakes
Tickets are priced between £6 and £10 and include a branded glass in which to sample craft beers, fruits and sours, hoppy, hoppier and session beers, as well as a range of non-beer drinks. These can be purchased via the Summer Beer Thing website.
The full list of participating breweries at Summer Beer Thing 2023:
Baron (Buntingford)
Beak (Lewes)
Burning Sky (Lewes)
Drop Project (Mitcham)
Fell (Flookburgh)
FLOC (Canterbury)
Holy Goat (Dundee)
Lakes Brew Co (Lake District)
Left Handed Giant (Bristol)
Little Earth Project (Sudbury)
Makemake (Portsmouth)
Maltgarden (Poland)
Pastore (Cambridge)
Queer Brewing (London)
Rivington (Cornwall)
Runaway (Stockport)
Simple Things Fermentation (Glasgow)
Squawk (Manchester)
Sureshot (Manchester)
Talking Tides (Redcar)
Thornbridge (Bakewell)
Track (Manchester)
Triple Point (Sheffield)
Verdant (Cornwall)
Yonder (Radstock)
Zapato (Marsden)

Featured image – Summer Beer Thing