What's On
The best things to do in Manchester this week: 26th October – 1st November
Your go-to guide for what's on, what's happening and what there is to do in Greater Manchester this half term week.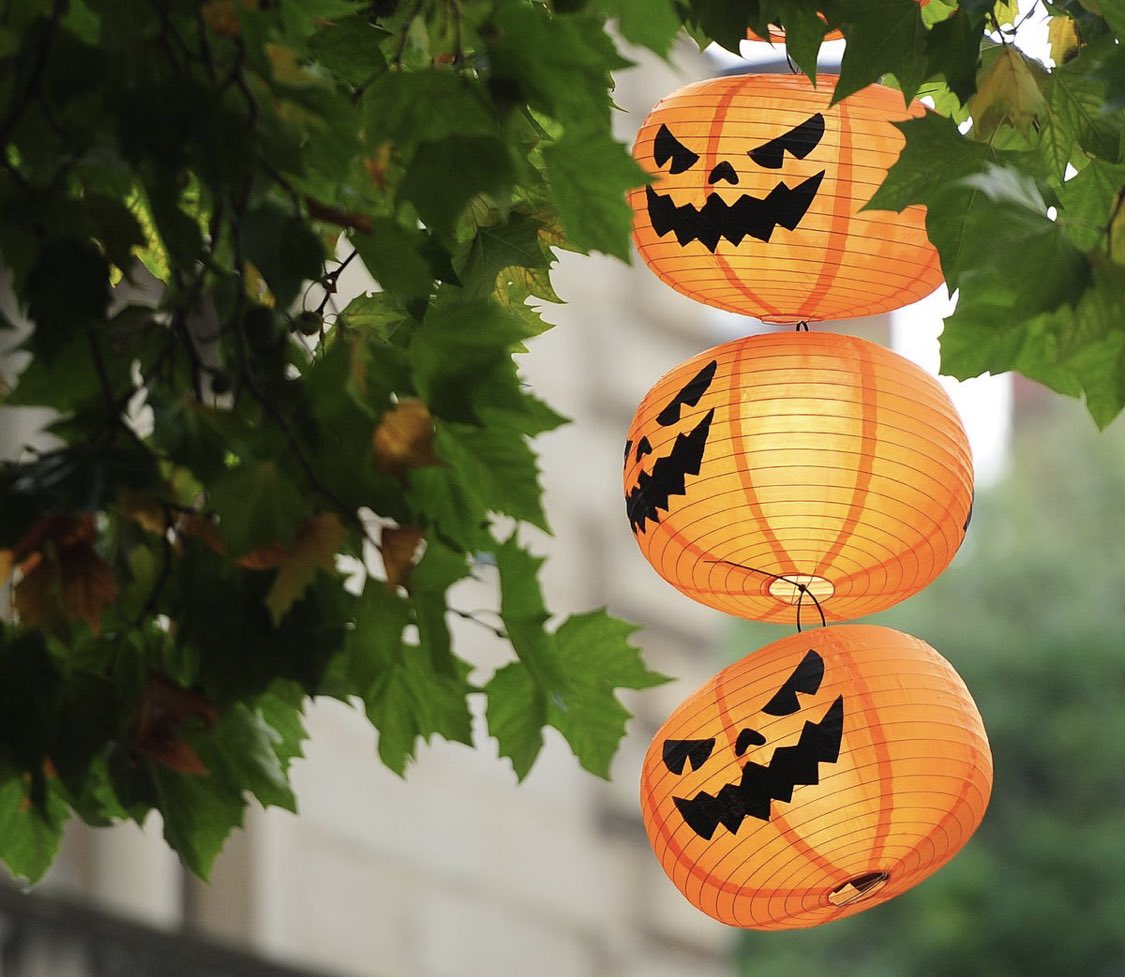 We're into our final week of October and with schools out across the region and Halloween coming up, there's so much to be getting up to in Greater Manchester.
If you're stuck for something to do to keep the kids occupied during half term, then this is your go-to guide for what's on and what's happening in the city centre and beyond this week.
Some of the events we're going to mention here are completely free, others will set you back a few pounds and most will need to be booked in advance, but all are COVID-secure and socially-distanced in order to keep you as safe as possible during these trying times.
Whatever you fancy doing though, there's certainly no shortage of choice in our region, especially with the spookiest day of all arriving on Saturday.
Missed last week's round-up? Catch it here.
Here's some of the things you could be getting up to this week:
___
Pumpkin Lanterns
Manchester City Centre
26th October – 1st November
This week is your last chance to catch a glimpse of the pumpkins.
If you're looking to get in the mood for Halloween, but want to keep things a little on the cheaper side this week, then you need look no further than up above in the city centre as the annual decorative pumpkin lanterns are back once again and they're here all month.
Going on a little tour to see the lanterns in the trees in St Ann's Square, Market Street and beyond is the perfect activity for all the family, easy to plan and great for pictures.
And it's FREE too.
You can find more information here.
___
MCR Monsters
Manchester City Centre
26th October – 1st November
Trick or treating may be off the cards this year, but Halloween is still making itself at home in the city, and Manchester's collection of giant inflatable monsters are back this week and ready to invade rooftops across the city centre for the third year running.
During this year's event – which is organised by Manchester BID – the monsters will be appearing at Spinningfields, Moda Angel Gardens, Manchester Arndale, The Printworks, Selfridges, 111 Piccadilly and Great Northern Warehouse.
They really are one of the highlights of Manchester's annual Halloween in the City celebrations, so don't forget to look up if you're out and about this week.
You never know what you'll find lurking above.
More information about the MCR Monsters and Halloween in the City can be found here.
___
Park N Party presents Scare City
Event City, Trafford
Monday 26th October – Sunday 1st November
Scare City is not for the faint hearted and there couldn't be a spookier week to go.
This immersive drive-in cinema event – organised by Park N Party – sees terrifying performers swarming on unsuspecting viewers' during each evening of car park entertainment at Event City in Trafford.
Horror flicks for all film fans will be showing throughout this week, right through to Halloween.
From the comfort of your own car this week, you can watch films including It & It Chapter 2, The Lighthouse, Paranormal Activity, Scary Movie, The Cabin in the Woods, and Crawl for the brave, or The Witches, Coco, The Haunted Mansion if you'd rather keep your wits about you.
Tickets are priced at £35 per vehicle.
Food and drink is also available to purchase on site, and will be served and distributed in compliance with COVID-19 safety precautions.
You can reserve your spot at Scare City online now via Eventbrite.
___
Swizzels' Virtual Halloween Party
Greater Manchester
Saturday 31st October
Swizzels is set to host the UK's largest virtual Halloween party in "a bid to save the scary season".
Swizzels Fright Night Live is an evening of live Halloween-themed family fun for the nation to join in and enjoy from the comfort of their own homes. The interactive live event will take place on Saturday 31st October from 5pm – 7pm and will also be hosted across its website and social media channels.
The event will be live streamed from a secret haunted location and will be filled with a whole host of spooky entertainment, as well as tricks and treats.
Prizes will be up for grabs throughout the evening through a range of interactive challenges and competitions.
To register your interest or to find out more about the event, head to the Swizzels website here, or alternatively, simply head over to Swizzels' social media channels on the evening of Halloween at 5pm.
___
Totally Gruesome
Ashton-under-Lyne
Monday 26th October – Sunday 1st November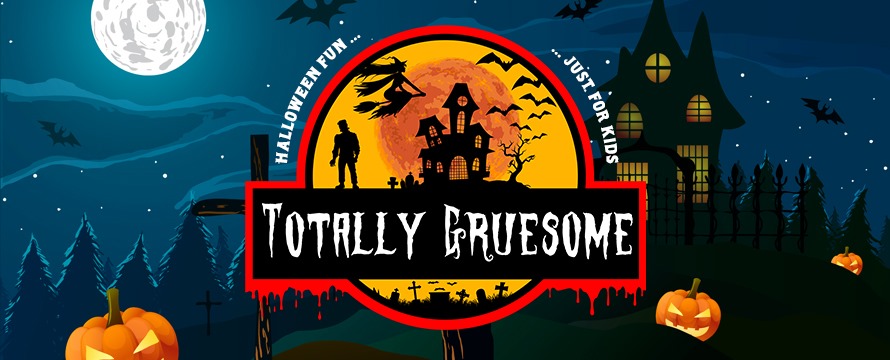 This is one of your last chances to make the most of Totally Gruesome this week.
Totally Gruesome is a 100% socially distanced and COVID-safe Halloween attraction aimed at Primary School-aged children in Ashton-under-Lyne.
In your pre-booked time slot, you'll get five minutes to spend in each of the 10 themed rooms – which range from 'Spiders Cave' and 'Clown Graveyard', to 'Egyptian Tomb' and 'Witches Forest' – to crack the code. Follow the clues to uncover a letter of the alphabet in each themed room and once you have all the letters, you can then solve the anagram to be entered into the weekly sweetie prize draw.
It's basically a kids version of break-out rooms, crossed with the crystal maze.
Tickets are priced at £7 each.
You can discover more information about the event and book your tickets here.
___
Spooky Skeleton Hunt
Greater Manchester
Monday 26th – Saturday 31st October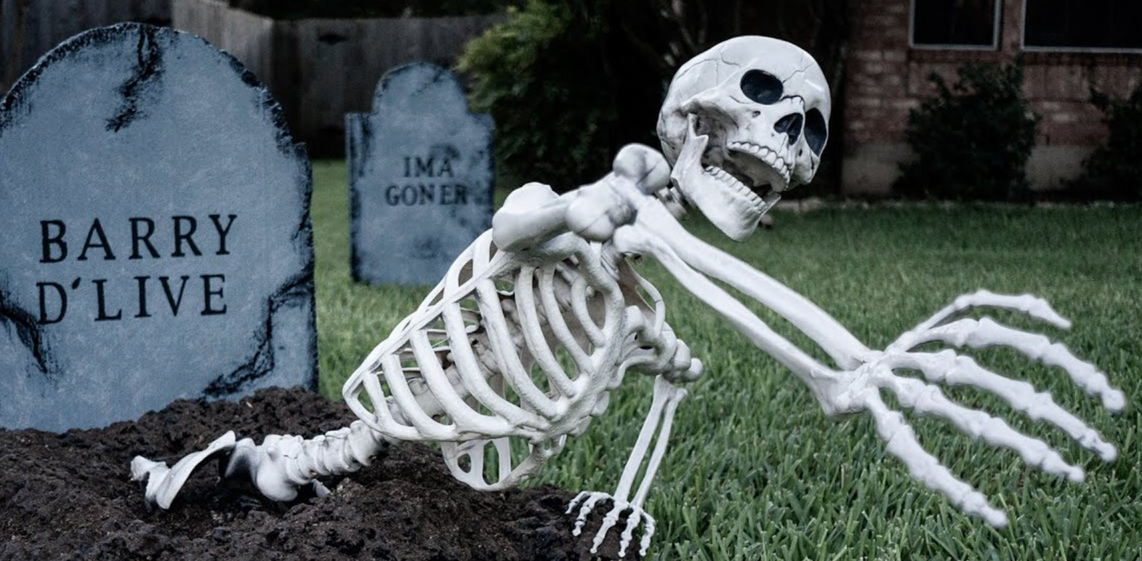 Sometimes the spookiest skeletons are hiding in plain sight – it's just that you need the right imagination (or technology) to be able to see them, and by using innovative AR technology from Love Exploring, you can make your way around your local park spotting Halloween skeletons as you go.
Skeletons can be spotted this year at Heaton Park, Platt Fields Park, Whitworth Park, Alexandra Park and more.
You'll need to download the Love Exploring app on an Apple or Android device before your visit to your local park and you can find more information here.
___
Hallowe'en Costume Party
GRUB Manchester
Saturday 31st October
There's a fun-filled and family-friendly Hallowe'en Costume Party happening at GRUB this Saturday.
Manchester's largest street food fair is really pulling out the stops this weekend and you're invited to join in for a whole host of COVID-safe events such as pumpkin carving, a costume competition, and a trick or treat tombola too, plus all of the usual street food, music, drinks and craft beer that GRUB is most well-known for.
Reservations are required in advance and can find more information about social distancing / COVID-safe precautions via the GRUB MCR website here.
___
Spooky Trail at Wythenshawe Park
Wythenshawe
Monday 26th – Saturday 31st October
Wythenshawe Park & Hall is known to pull out the stops for half term and Halloween, and this year is no different with the return of the Spooky Trail around the Hall Gardens this week.
You are invited to make your way around the grounds of this historic Grade II listed finding a series of creepy clues as you go, before collecting your completion certificate.
And it's completely free of charge too.
If you want to prep early, you can download and print the Instructions, Clues, the Map and your completion certificate here, or visit the the Courtyard Cafe on site for a Spooky Trail pack that can be picked up free of charge from the 26th October.
You can find more information via the Wythenshawe Park website here.
___
FilmFear 2020
HOME Manchester
Wednesday 28th October – Thursday 5th November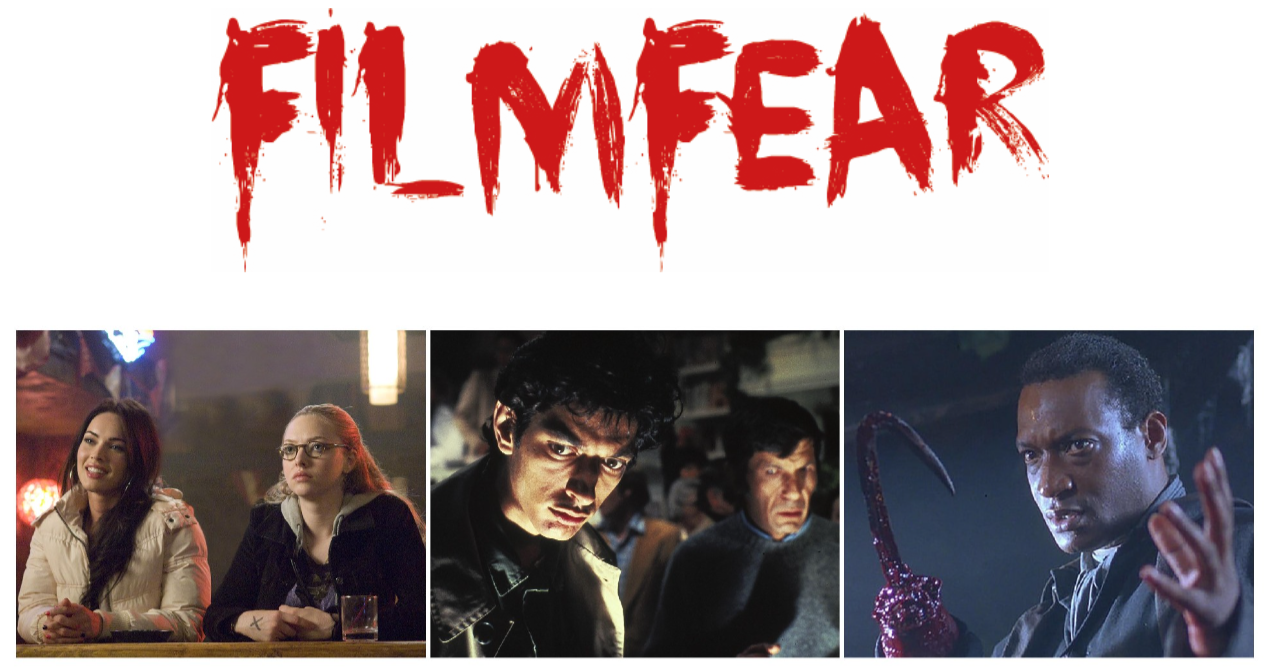 HOME's annual celebration of big-screen scares is this year known as FilmFear 2020: Scream Now, Think Later.
The festival is returning for five film-filled days and a provocative programme that mixes thrills and chills, with plenty to think about.

For this year's festival, HOME has partnered with Film4 to co-curate a line-up of modern genre classics that sink their teeth into politics, race, sexuality, social issues and more, with movie-goers told to "prepare yourself for the 'Night of the Living Subtext' [as] the real world can be unsettling at the best of times and, as FilmFear proves, horror cinema faces it all without flinching".
Tickets to all screenings must be booked in advance, and the full programme of films can found here.
You can find more information here and purchase your tickets to each film showing via the HOME Manchester website here.
___
Elizabeth Gaskell's Gothic Tales Online Talk
Elizabeth Gaskell's House
Wednesday 28th October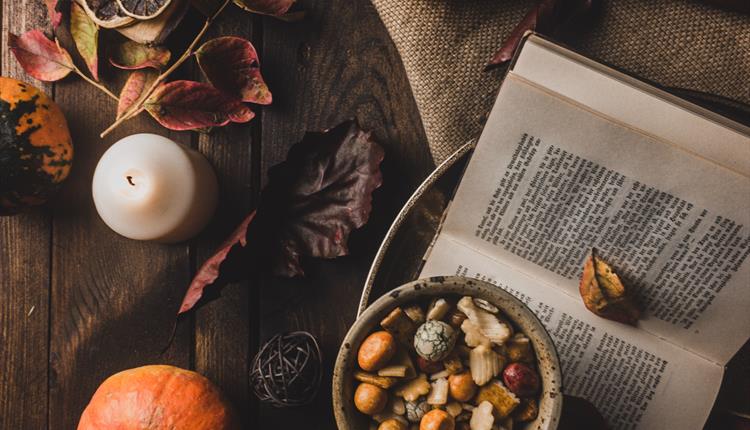 You are invited to virtually join the staff at Elizabeth Gaskell's house for a spine-tingling talk just in time for Halloween this week.
Elizabeth Gaskell delighted in writing gothic tales and ghost stories and this online experience allows you to explore these terrifying tales in a spellbinding Halloween talk by Dr Diane Duffy.
Tickets must be bought in advance and are priced at £3 per person.
Sales will cease one day before the event starts, in order give staff time to send out joining instructions, and all joining instructions will be sent via email on the day of the talk, prior to the start of the event.
You can find more information here.
___
A Right Royal Drag Brunch Halloween
Albert Hall x Ablert's Schloss Manchester
Saturday 31st October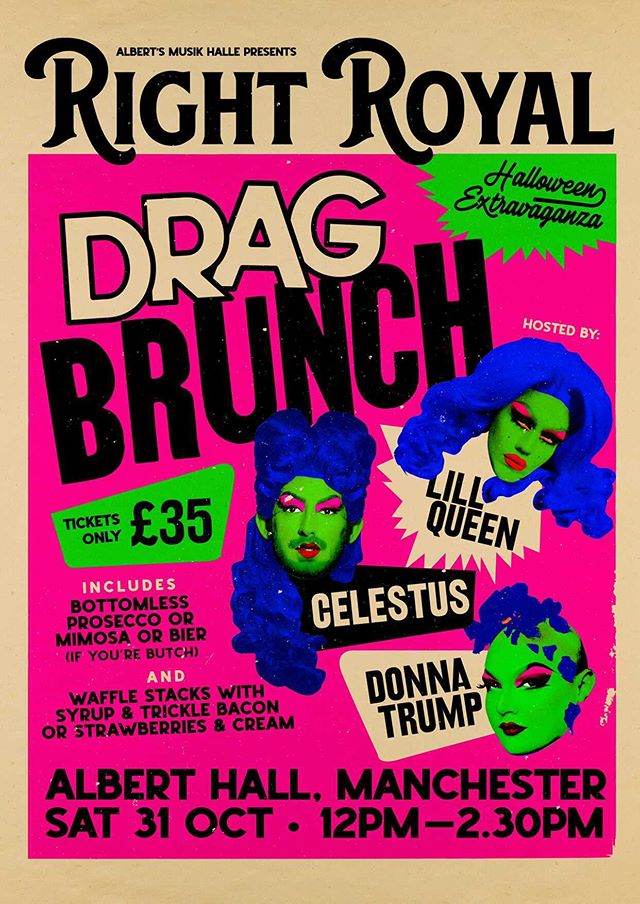 After a right royal show this Halloween?
You are cordially invited to "the wildest mother tucking (in) brunch of the year".
Set in the grandeur of the stunning Albert Hall, you can experience a brunch fit for a Queen (and hosted by fabulous Queens) in collaboration with Albert's Schloss, serving up mouthwatering waffle stacks with lashings of maple syrup & bacon, or strawberries & cream, with bottomless mimosas and endless prosecco.
The Queens will provide an afternoon of debauchery, fierce and fast lip syncs, immersive antics, (socially distant) interactive encounters, and once in a lifetime chance to grace the Albert Hall stage.
Tickets are £35 per person, and the event will commence from 12pm – 2:30pm.
You can books your tickets and find more information about social distancing / COVID-safe precautions via the Albert Hall Manchester website here.
___
Science and Industry Museum
Manchester City Centre
Monday 26th October – Sunday 1st November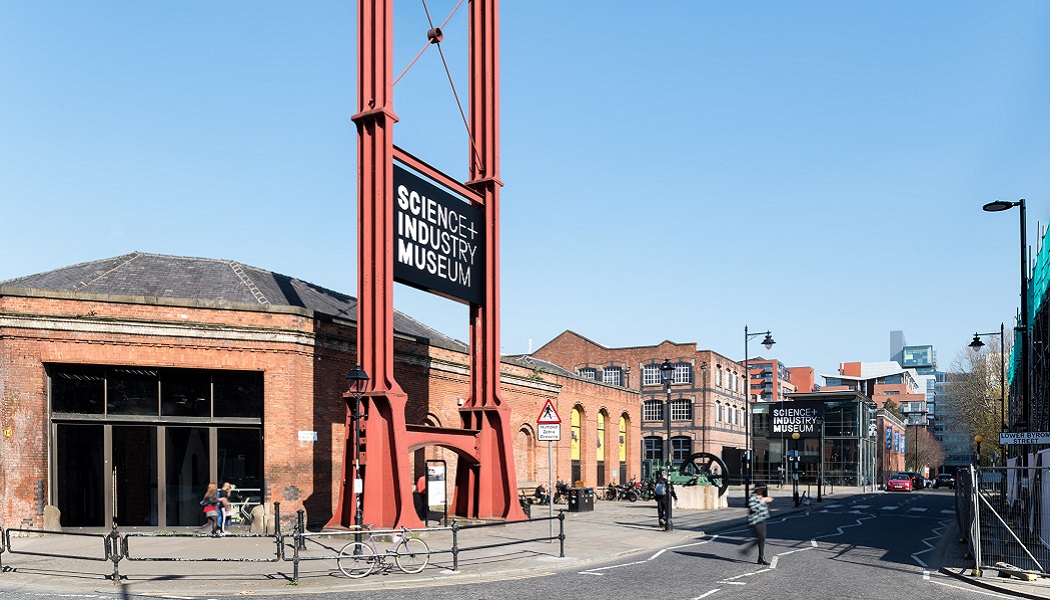 There's so much to get stuck into at the Science and Industry Museum this half term.
Since reopening in August, the museum has actually been closed on Mondays and Tuesdays, but will be reopening for the entire half term week – including Monday 26th and Tuesday 27th October – so families can truly make the most of it.
You are invited to discover "world-changing ideas and amazing activities" with the museum's top priority being "a safe and fun visit for everyone" amid the coronavirus (COVID-19) pandemic and local lockdown restrictions.
You will be required to book a free ticket before your visit.
More information ahead of your visit can be found here, and tickets for half term can be booked through the museum website here, or by calling 0800 047 8124.
___
50 Windows of Creativity
Manchester City Centre
Monday 26th October – 5th December

50 Windows of Creativity is a brand new art trail that celebrates Manchester's rich creative culture and will see a huge array of spectacular mosaics, installations, fine art, photography, craft, murals and more by local artists and makers pop up in windows, venues, businesses and spaces right across the city centre.
Created by the team behind the award-winning Bee in the City event, 50 Windows of Creativity transform Manchester into an innovative art gallery.
Visitors are invited on a colourful, inspiring and COVID-safe journey around the city centre.
The trail is also for a number of worthy causes too as it seeks to raise money for the artists involved, and also the Lord Mayor of Manchester's Charity Appeal Trust – the We Love MCR Charity.
You can find more information about the 50 Windows of Creativity Art Trail here.
___
Chill Factore
Trafford Park
Monday 26th October – Sunday 1st November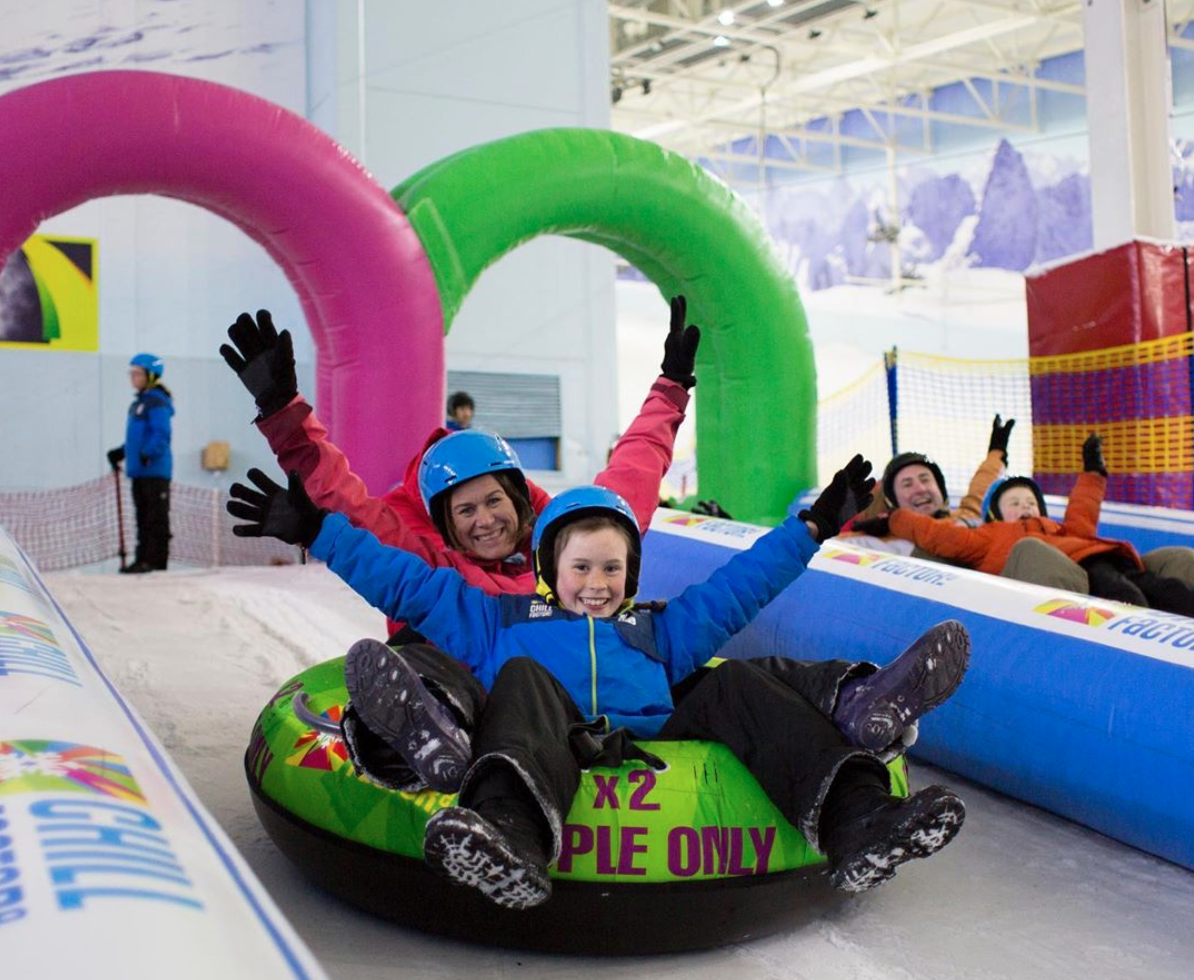 Chill Factore has a bunch of different offers available on skiing / snowboarding and snow sessions for families looking to pause the real world and escape to the slopes this half term.
The indoor snow complex has also been awarded a Visit England 'We're Good To Go' accreditation, so you can enjoy these unique family experiences at a destination that follows all government and industry COVID-19 guidelines.
Junior Lift Passes, skiing & snowboarding taster sessions, early bird snow park access, and more are all available at discounted prices this week.
You can find more information about half term at Chill Factore here.
___
Half Term & Halloween at Great Northern
Manchester City Centre
Monday 26th October – Sunday 1st November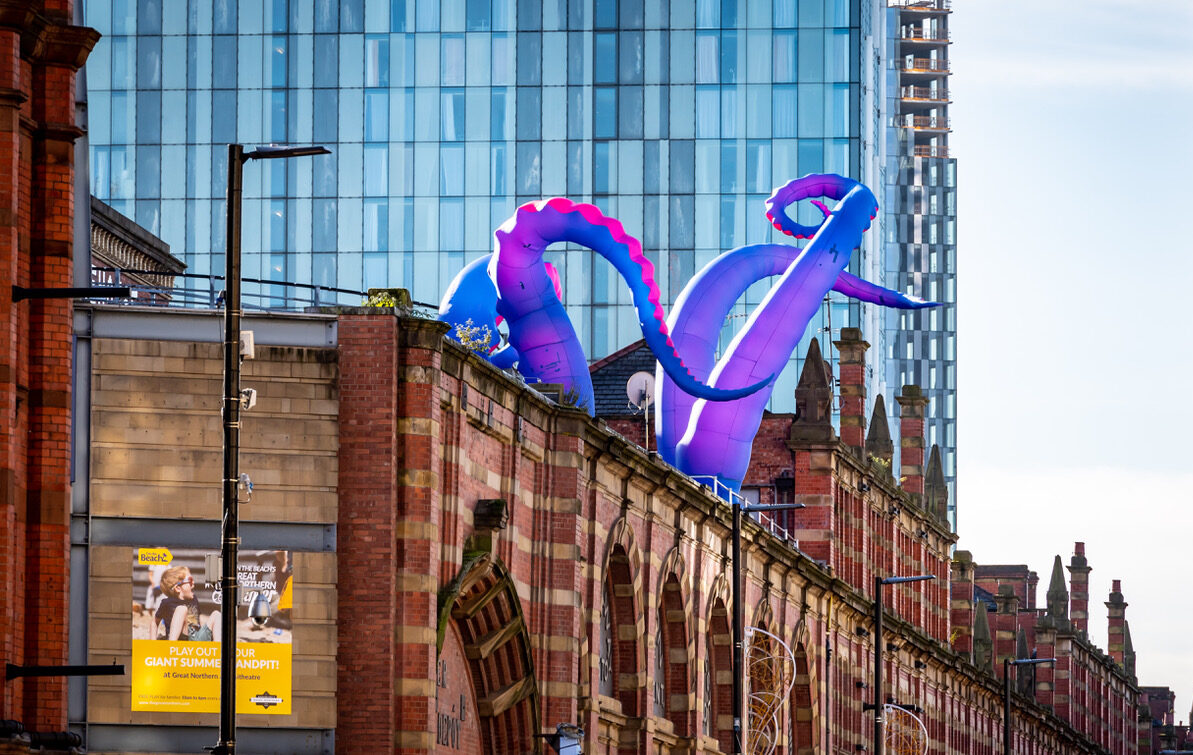 There's plenty of "fang-tastic fun" for everyone to getting up to at Great Northern this half term and Halloween.
With offers and events happening that are suitable for days out with family, or evenings with your social bubble, there's something for everyone to enjoy at "Manchester's ultimate leisure destination".
You can spot the warehouse's very own tentacled monster lurking up above as part of the 'Halloween in the City' celebrations, then catch one of the many blood-curdling blockbusters that'll be screening at the Odeon cinema, before ending your trip with one of Manchester's best burgers from Almost Famous and grabbing some incredibly discounted treats from other independent business to take home with you.
You can find out more about Halloween and half term at Great Northern here.
___
Escape to Freight Island
Depot Mayfield
Wednesday 28th, Friday 30th, Saturday 31st October & Sunday 1st November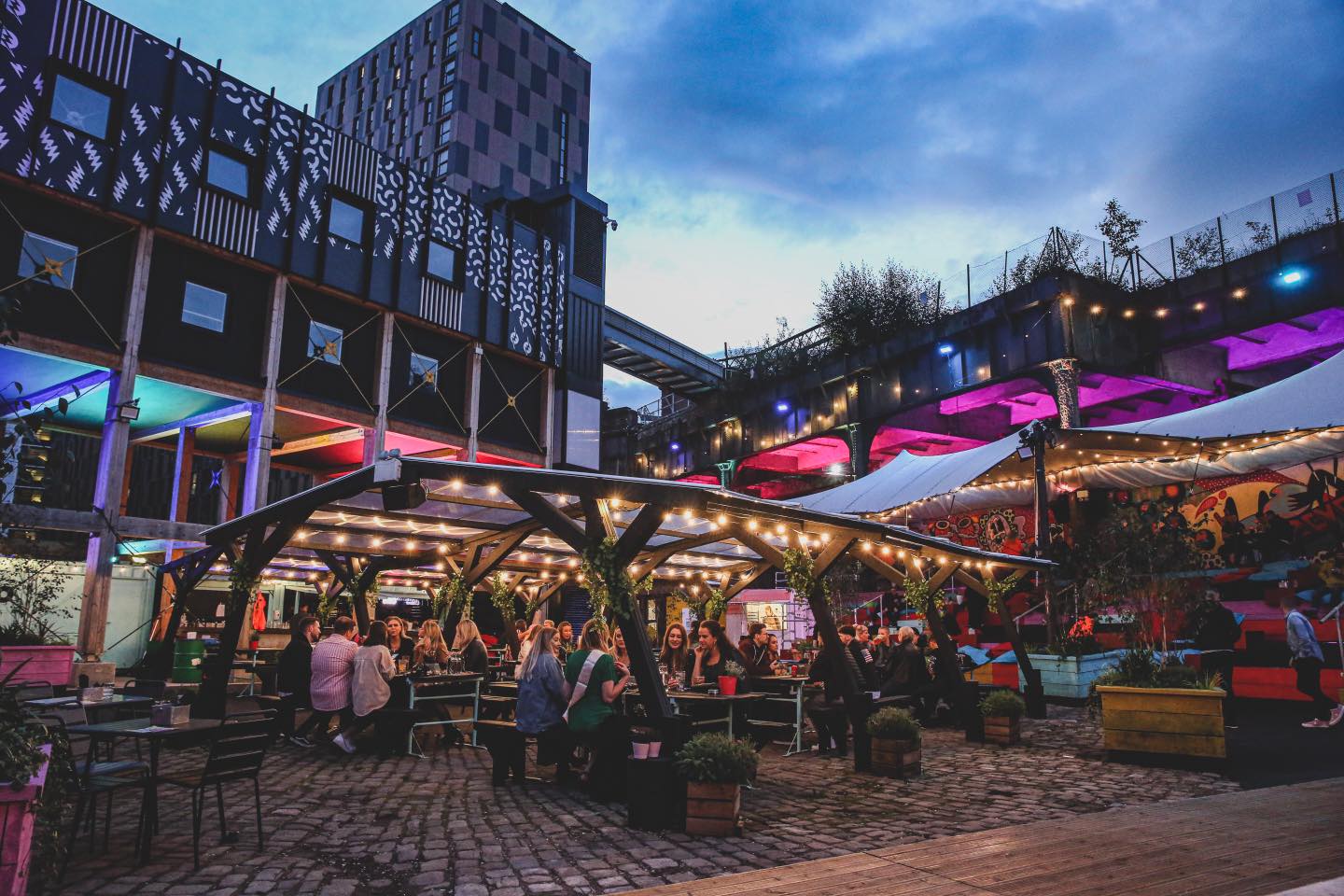 Halloween's evening happening down at Escape to Freight Island this week.
If you haven't had chance to make your way down to Manchester's newest social experience and one of the hottest tickets in town yet – which is housed at Depot Mayfield in the heart of the city centre – then this is definitely a good week to make that happen.
On the agenda this extended week is Eve's Drop Collective – Ruby & Sahar on Wednesday, Midnight Riot and Hifi Sean on Friday, an extra special Halloween Party takeover by Kysko, Hattie, Rhys Webb, Joe Packman, and Nat Wardle on Saturday, and finally Neil Diablo, Reeshy, PBR Street Gang, and Amuse Bouche all taking to the stage on Sunday.
Tickets to all events must be booked in advance.
You can books yours and find more information about social distancing / COVID-safe precautions here.
___
Mamma Mia Musical Brunch
Revolution Parsonage Gardens
Sunday 1st November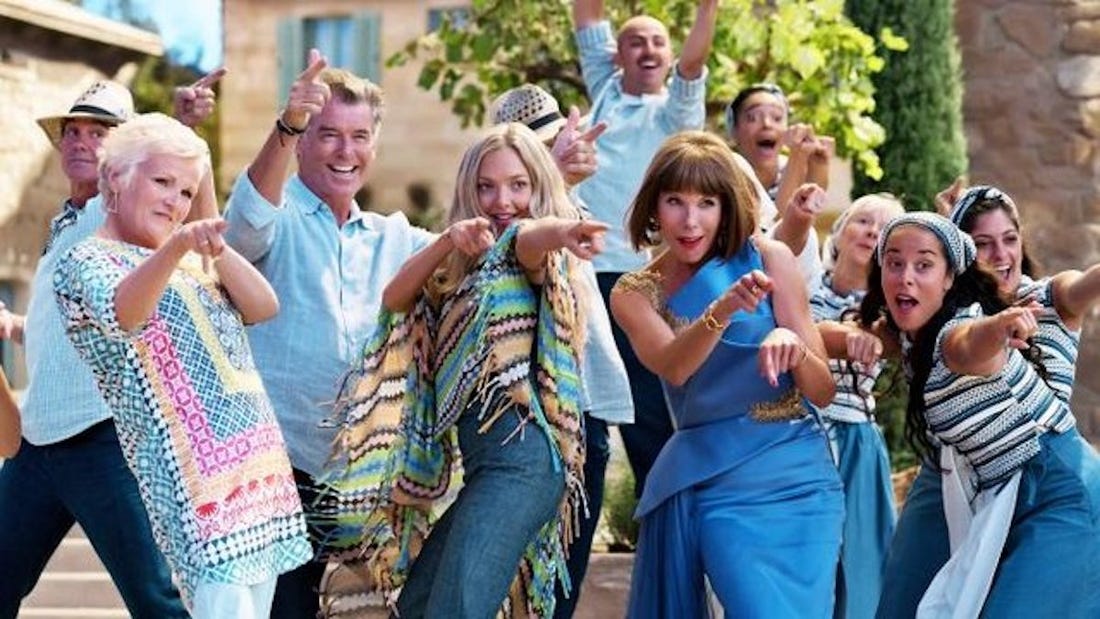 The laid-back Greek island lifestyle and Mediterranean sunshine is calling your name.
This 90-minute Mamma Mia Musical Brunch experience – hosted by The Brunch Club in partnership with Revolution – will have you singing, dancing and testing your movie trivia knowledge with a bunch of themed quizzes in the aim of trying to win some of the exciting prizes up for grabs. There'll also be a costume competition, all of the greatest ABBA tunes blasting out, and of course a few sing-alongs thrown in there too for good measure.
Along with an inclusive food menu – with options suitable for vegetarians and vegans available – you can also sip on a tipple or two, all while you sing-along to your heart's content.
The Brunch Club has worked closely with Revolution to make this event as COVID-safe as possible and is necessary.
Tickets are £35 per head.
You find out more information and grab your tickets here.