What's On
The best things to do in Manchester this week: 2nd – 8th November
Your go-to guide for what's on, what's happening, and what there is to do across the borough this week.
November's here and the colder nights are drawing in, but there's still so much to be getting up to in Greater Manchester.
If you're stuck for something to do, then this is your go-to guide for what's on and what's happening in the city of Manchester and beyond this week.
Some of the events we're going to mention here are completely free, others will set you back a few pounds and most will need to be booked in advance, but all are COVID-secure and socially-distanced in order to keep you as safe as possible during these trying times.
Whatever you fancy doing though, there's certainly no shortage of choice in our region.
Missed last week's round-up? Catch it here.
Here's some of the things you could be getting up to this week:
___
Escape to Freight Island
Depot Mayfield
Wednesday 4th – Sunday 8th November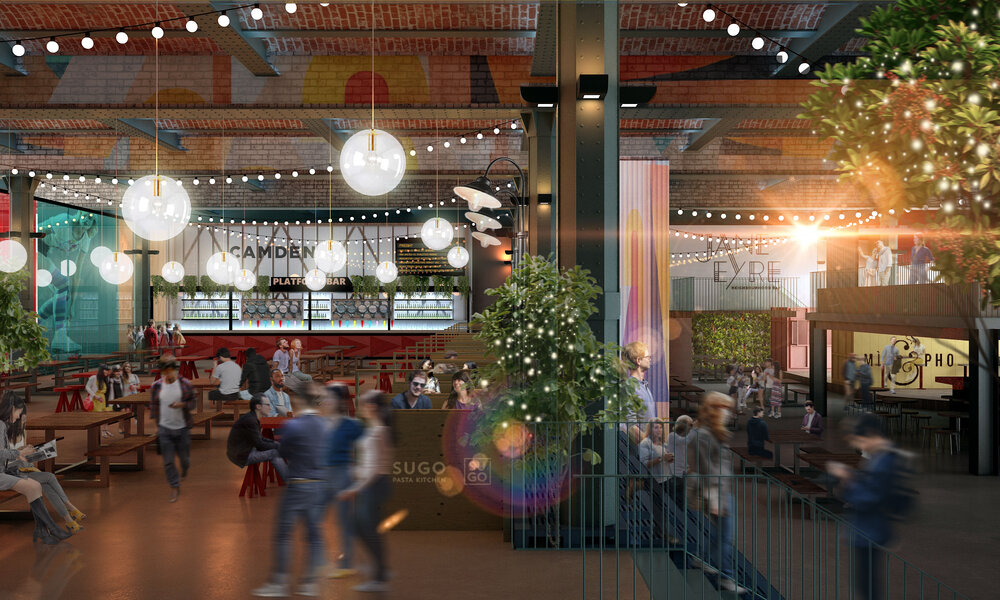 The Ticket Hall – Escape to Freight Island's next stage of evolution – has officially arrived this week.
If you haven't had chance to make your way down to Manchester's newest social experience and one of the hottest tickets in town yet – which is housed at Depot Mayfield in the heart of the city centre – then this is definitely a good week to make that happen.
On the agenda this extended week is REFORM RADIO PRESENTS on Wednesday, Joe Goddard (HOT CHIP DJ SET), Massey & Gina Breeze on Thursday, DJ Paulette & Hypnojive Band LIVE on Friday, Ruf Dug, Abs Ward, Mr Wilson's Second Liners & Dave Haslam on Saturday, and finally From MCR With Love with Jenna G & Norman Jay MBE & Amuse Bouche all taking to the stage on Sunday.
Tickets to all events must be booked in advance.
You can books yours and find more information about social distancing / COVID-safe precautions here.
___
50 Windows of Creativity
Manchester City Centre
Monday 26th October – 5th December

50 Windows of Creativity is a brand new art trail that celebrates Manchester's rich creative culture and will see a huge array of spectacular mosaics, installations, fine art, photography, craft, murals and more by local artists and makers pop up in windows, venues, businesses and spaces right across the city centre.
Created by the team behind the award-winning Bee in the City event, 50 Windows of Creativity transform Manchester into an innovative art gallery.
Visitors are invited on a colourful, inspiring and COVID-safe journey around the city centre.
The trail is also for a number of worthy causes too as it seeks to raise money for the artists involved, and also the Lord Mayor of Manchester's Charity Appeal Trust – the We Love MCR Charity.
You can find more information about the 50 Windows of Creativity Art Trail here.
___
A Good Market
Sadler's Yard, Old Bank NOMA
Friday 6th November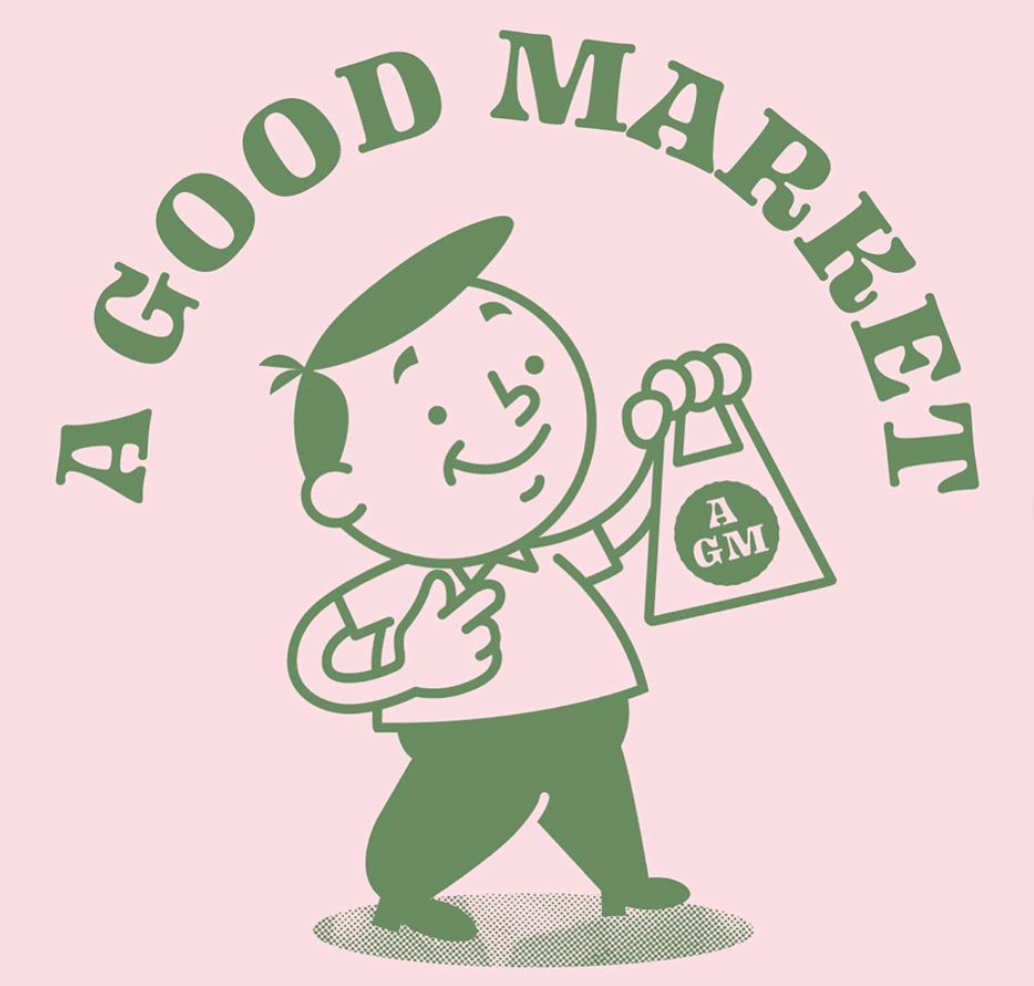 This is your chance to do your bit and shop local ahead of the festive season.
Situated in the 20-acre NOMA neighbourhood, A Good Market is based in Sadler's Yard and it features seasonal food, sustainable products, free workshops, engaging talks, live music and great local beers. Hosted by the Old Bank NOMA and the Pilcrow Pub, the weekly event showcases businesses that are B Corp certified, B Corp pending or about to begin their B Corp journey, setting out its stall to be the first of its kind in the UK – or anywhere else.
A Good Market is taking place at Old Bank NOMA every Friday until 18th December 2020 from 2pm – 7pm, and stall holders are announced on a weekly basis via social media.
You can find more information ahead of your visit via the Old Bank NOMA website here, and Instagram account here.
___
FilmFear 2020
HOME Manchester
Wednesday 28th October – Thursday 5th November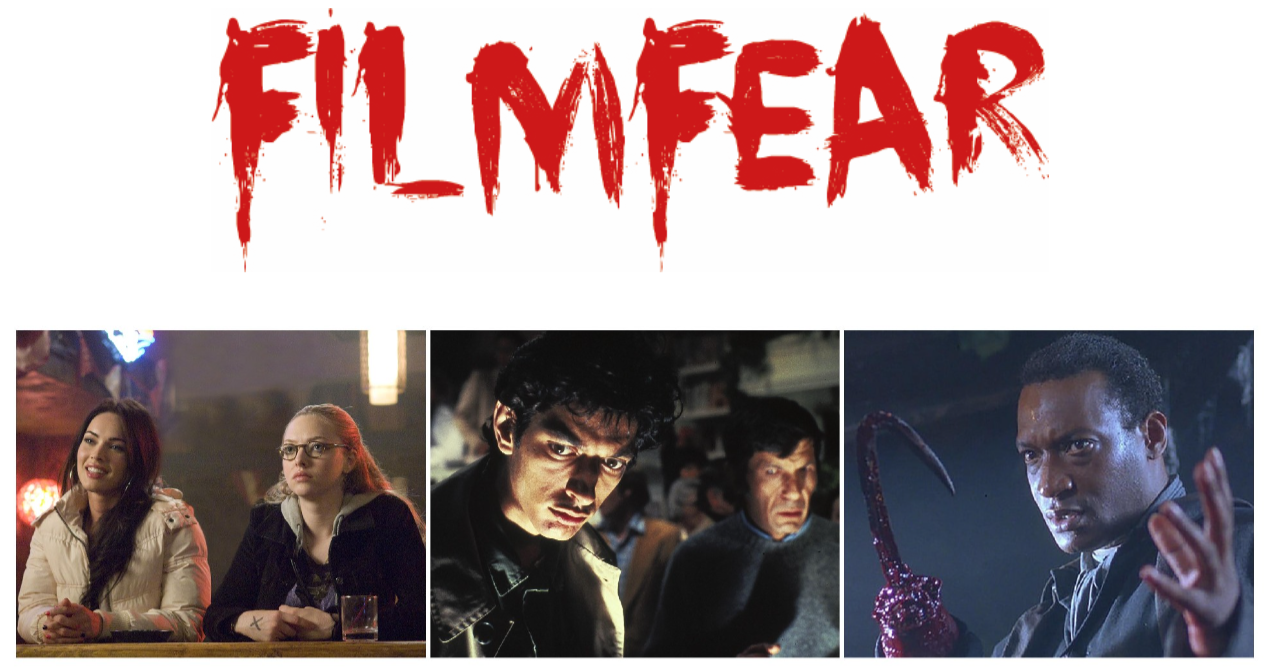 Halloween may be over, but HOME's annual celebration of big-screen scares – known this year as FilmFear 2020: Scream Now, Think Later – still has a few film-filled days left, with a provocative programme that mixes thrills and chills, with plenty to think about.

For this year's festival, HOME has partnered with Film4 to co-curate a line-up of modern genre classics that sink their teeth into politics, race, sexuality, social issues and more, with movie-goers told to "prepare yourself for the 'Night of the Living Subtext' [as] the real world can be unsettling at the best of times and, as FilmFear proves, horror cinema faces it all without flinching".
Tickets to all screenings must be booked in advance, and the full programme of films can found here.
You can find more information here and purchase your tickets to each film showing via the HOME Manchester website here.
___
Strip! How Football Got Shirty
National Football Museum
2nd – 8th November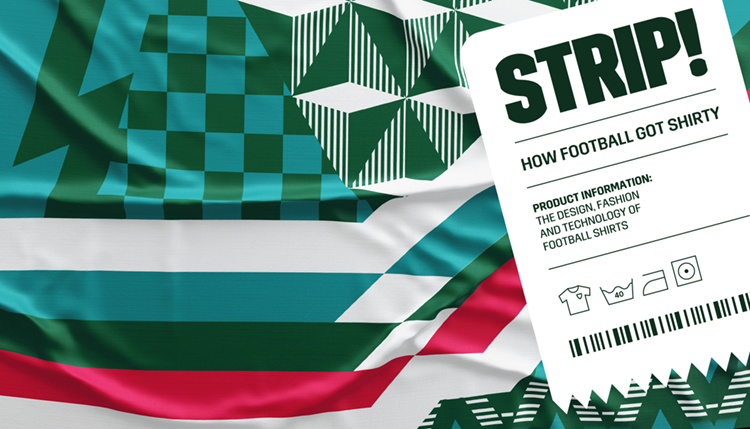 This is one of your last months to catch Strip! How Football Got Shirty before it closes at the National Football Museum at the end of this year.
The exhibition examines the very fibres of shirt fashion, design and technology through the ages, from the heavy woollen jerseys of the Victorian era, to the heavily branded polyester of today. Strip! captures the growth of the football shirt phenomenon and charts the replica boom and the bold designs that followed, right through to the high-tech advancements and retro reappraisals. The accounts of designers, manufacturers, artists and experts are woven throughout the exhibition, but nothing tells the story better than the shirts themselves.
Over 200 jerseys will be on display in the Score Gallery, featuring bona fide classics, unexpected game-changers, and some spectacular own goals.
You can book tickets for museum entry ahead of time via the National Football Museum website here.
___
Dippy on Tour
Rochdale
2nd – 8th November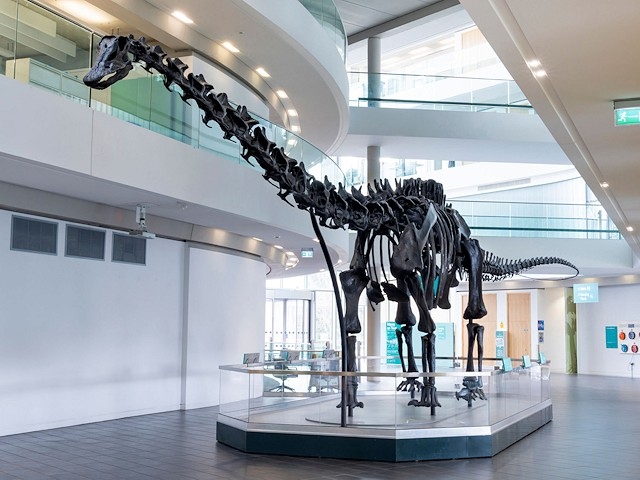 Have you been to see 'Dippy on Tour' in Rochdale yet?
The exhibition – which features the world-famous dinosaur cast from the Natural History Museum – is back at Number One Riverside and Touchstones Rochdale as the only North West stop on its national tour after reopening following the coronavirus (COVID-19) lockdown, and due to the months that visits were unfortunately halted, Dippy's stay has now been extended until 12th December 2020 to allow for as many people as possible to visit safely before moving to the next location.
There's no need to book tickets in advance, but you find more information about all social distancing / COVID-safe precautions ahead of your visit here.
___
Days Like These at The Lowry
Salford Quays
Saturday 7th & Sunday 8th November

The Galleries have finally and safely reopened to the public at The Lowry.
Days Like These is a new exhibition sharing the stories of Salford in 2020 – using paintings, photographs, films and poetry contributed by some of the 245,000 residents of the city. From empty Salford streets and the joy of reuniting, to the impact on frontline workers and the challenges of being alone, the exhibition wants to reflect the hopes and fears of everyone, then and now.
On display will be 'The Frontline' by Sophie McBriarty – which documents the lockdown experiences of people from Salford – and the tribute to Salford's key workers has proved one of the most popular submissions to the new exhibition.
Alongside Days Like These is a new display of the best of Salford's own LS Lowry – an artist known for his paintings of crowded city streets, and vast empty landscapes.
Prior booking is essential ahead of your visit to The Lowry.
Booking Details
• The Galleries are open for weekends only.
• Opening hours will be 11am-4pm on Saturdays and Sundays.
• Social distancing measures are in place, together with a one-way system.
• Visits to the gallery will be via timed entry slots, so please ensure you arrive on time as late-comers may be declined entry.
You can book your slot and find more information about social distancing / COVID-safe precautions here.