What's On
There's a Jubilee street party 'rave' happening at this Manchester hotel next month
Kimpton Clocktower Hotel is throwing its own street party celebration with a difference.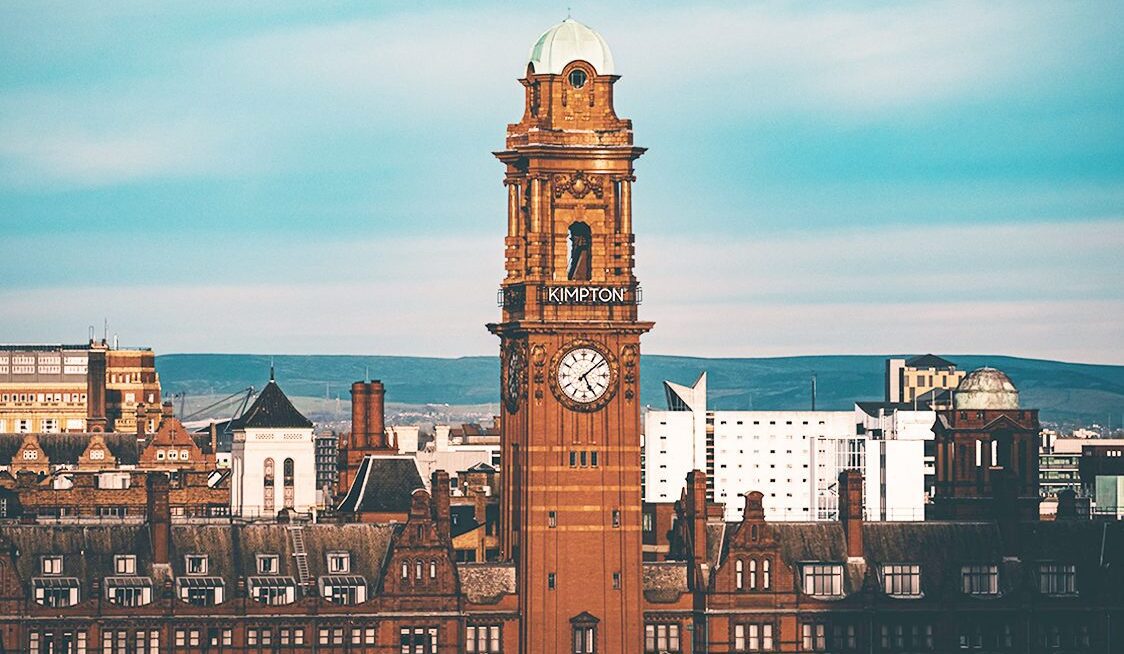 One of Manchester's grandest hotels is celebrating the Queen's Platinum Jubilee with a rather unique event next month.
While people across the UK dust off the deck chairs and prep the cucumber sandwiches for a good old-fashioned street party to mark Queen Elizabeth II's 70 years on the throne next month from Thursday 2 June to Sunday 5 June, Kimpton Clocktower Hotel is switching things up, and is throwing its own street party celebration with a bit of a difference.
A whole host of Manchester's best DJs and bands will descend onto The Refuge's terrace on Friday 3 June to celebrate in royal style.
Curated by The Refuge team, the Jubilee Street Party will showcase a diverse range of up-and-coming talent, alongside established names from around the city and beyond playing music with a tongue-in-cheek nod to the royal family from 1-10pm.
Read more: You can now request to close your road for a Jubilee street party in Manchester this summer
It's not all about the live entertainment though, as partygoers can also expect to tuck into an array of different street party nibbles – including coronation chicken or jackfruit tacos, pork and kimchi sausage rolls, and mushroom and truffle vol-au-vents, as well as The Refuge's takes on classic British cakes such as a Union Flag-themed red, white, and blue Battenberg.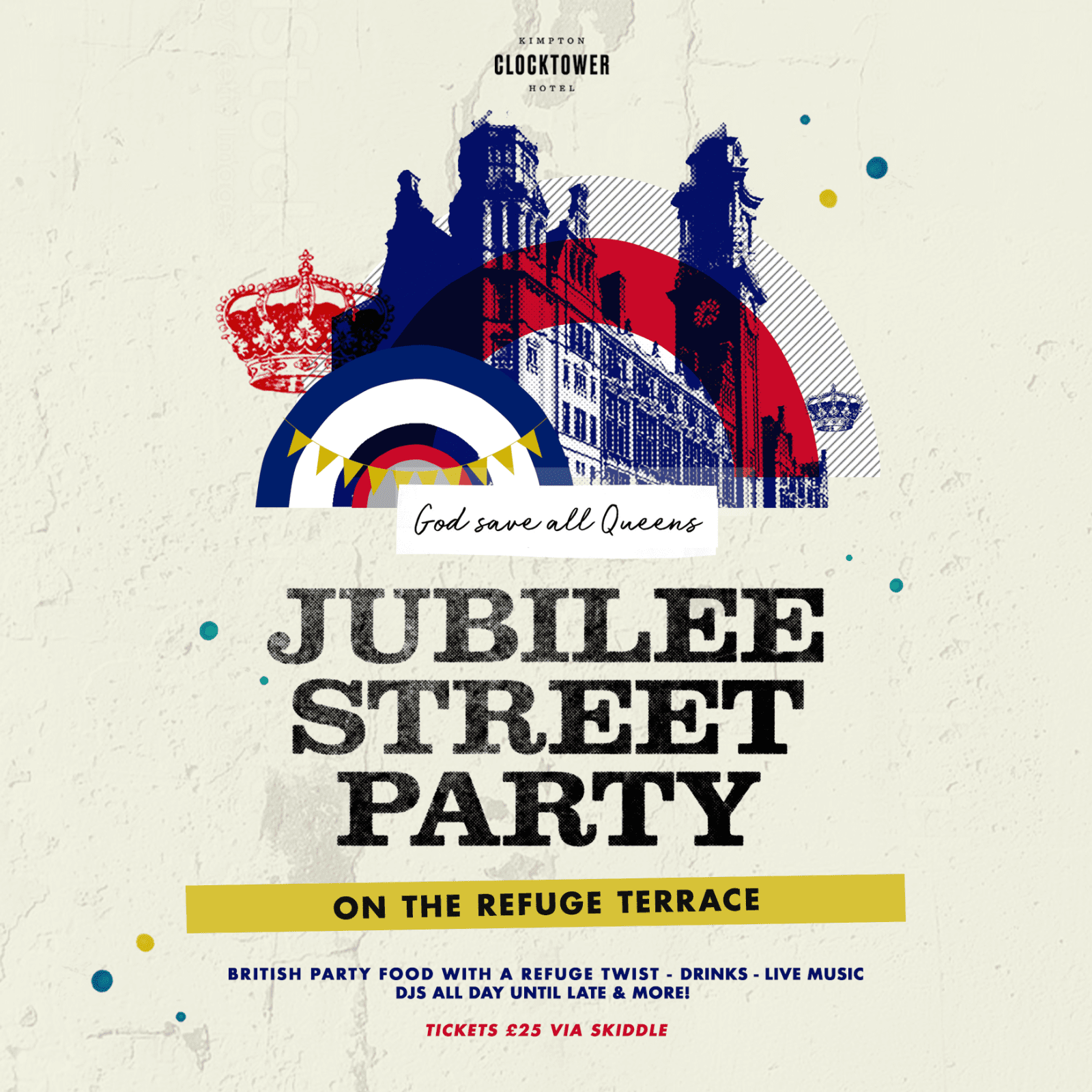 There's even set to be a themed cocktail menu fit for the queen too, which includes 'The Crown Jewel' made with Earl Grey tea, Beefeater gin, lavender and lemon, topped with fizz.
Speaking ahead of next month's Jubilee Street Party, Johan Scheepers – General Manager of Kimpton Clocktower Hotel – said: "The Jubilee weekend is a time to come together and celebrate as only we know how – with great food, fabulous drinks, non-stop music, and of course, some riotous fun.
"Our outdoor venue space 'The Terrace' was originally the Waterhouse Way Street, so we couldn't resist the opportunity to host our own take on a Jubilee Street Party.
"Forget Pimm's and paper plates, this will be a street party to remember."
Kimpton Clocktower Hotel's Jubilee Street Party will be hosted on Friday 3 June from 1-10pm. The event is restricted to ticket holders only from 1-5pm, with street party nibbles served from 1:30-3pm.
Read more: There's a new boutique hotel opening in Manchester's iconic clocktower
Tickets are priced at £25, and you can grab yours here.
Featured Image – Kimpton Clocktower Hotel (via Facebook)