Eats
There's a three-for-two deal at Spinningfields tapas restaurant Iberica
[siteorigin_widget class="SiteOrigin_Widget_PanelImage_Widget"][/siteorigin_widget]
[siteorigin_widget class="SiteOrigin_Widget_PanelText_Widget"][/siteorigin_widget]
[siteorigin_widget class="SiteOrigin_Widget_PanelImage_Widget"][/siteorigin_widget]
[siteorigin_widget class="SiteOrigin_Widget_PanelText_Widget"][/siteorigin_widget]
Eats
Manchester curry house relaunches bottomless curry menu – with free beers

Daisy Jackson
One of Manchester's best-loved curry houses has relaunched its bottomless curry offering, and this time they're chucking in free beer.
Zouk has kickstarted National Curry Week in the best way possible – with endless curry, rice, and naan.
Costing just £20 a head, you can feast to your heart's content on Zouk's award-winning, authentic curries.
From 12pm until midnight between Monday 2 October and Friday 6 October, you can choose from bottomless helping of three different curries (two meat and one vegetarian) each day.
Each booking also includes unlimited rice and naan.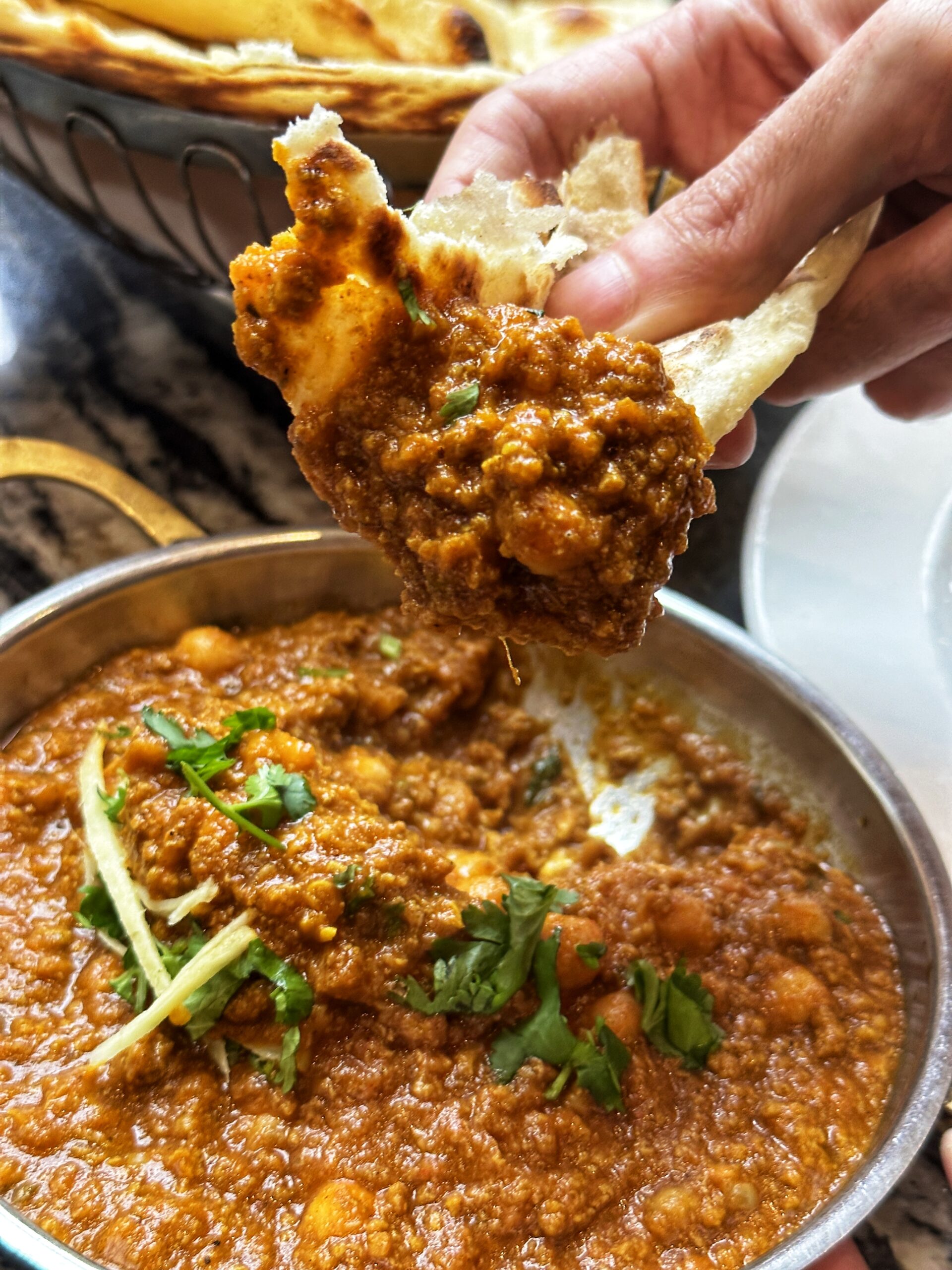 And the first 120 people through the door each day will receive a free bottle of Cobra or a soft drink.
Tables are for 90 minutes per booking, giving guests plenty of time to take on the Bottomless Curry Challenge.
Zouk has become one of Manchester's leading restaurants since it opened in 2009, even drawing in famous fans like Rihanna, Drake, and Manchester United stars.
You can book a table at Zouk here.
Zouk's Bottomless Curry offering for National Curry Week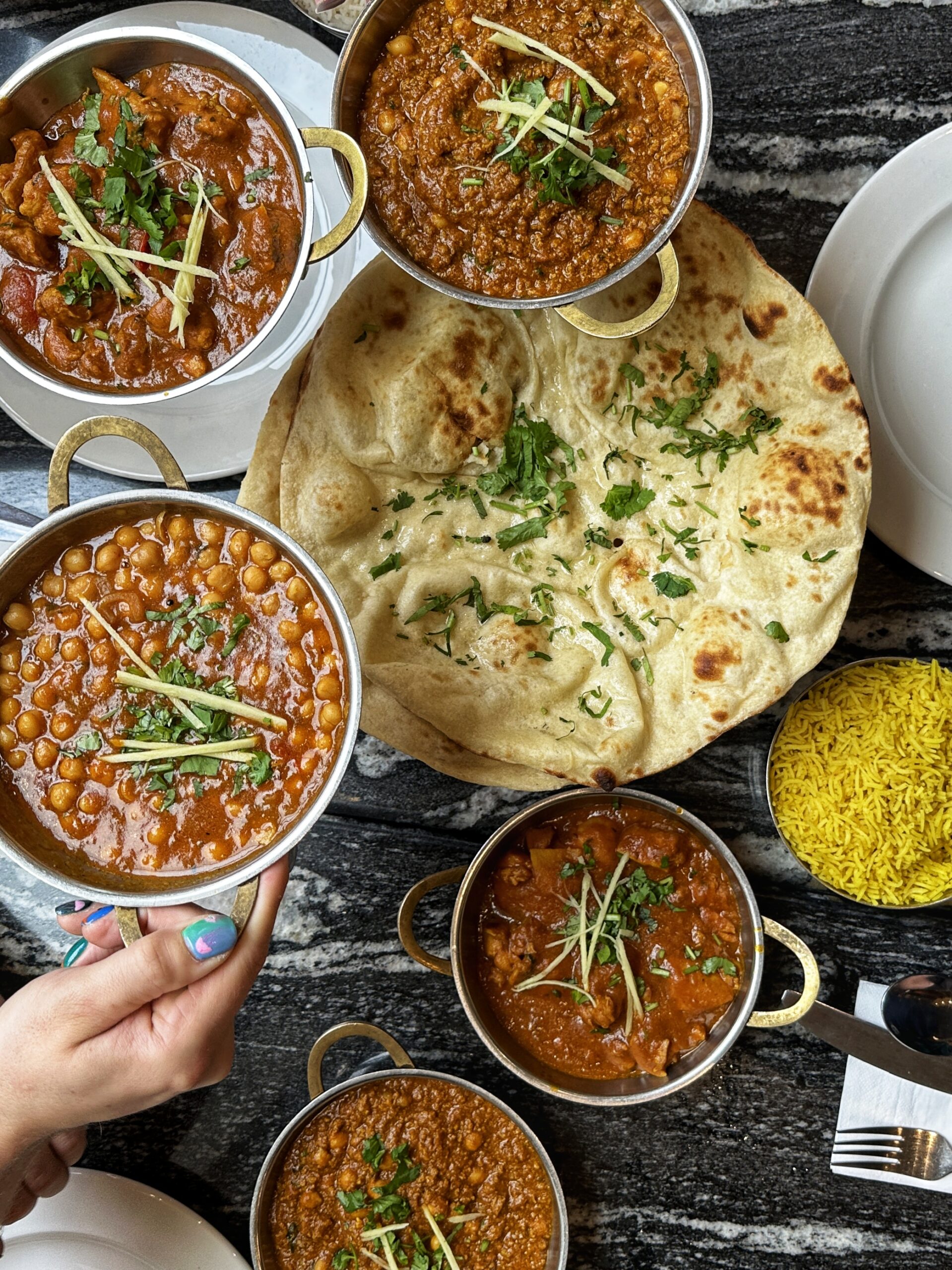 Monday
Chicken Karahi – A speciality from the Northwest region of Pakistan. Tender chicken pieces are cooked in a sizzling wok over hot flames with tomatoes, crushed peppercorns, cumin, ginger & garlic
Keema Channa – A balti of minced lamb cooked with chickpeas in a spicy tomato masala
Chole Masala (vg) – From Deli to the Punjab this authentic channa masala is a tasty street food classic
Tuesday
Chicken Jalfrezi – Chicken fillet cooked with capsicum, onions & eggs, in a thick spicy sauce
Lamb & Spinach – A balti of juicy lamb cooked with fresh spinach and ginger in a spicy tomato masala
Tarka Dall – Everybody's favourite Dall. Channa and mung lentils cooked in a spicy sauce
Wednesday
Chicken & Spinach – A beautifully flavoured dish with chicken pieces cooked in spinach, fenugreek, ginger and fresh cream
Keema Paneer – Minced Lamb cooked in a spicy tomato masala with spice and soft Indian cheese
Palak Alloo (vg) – Spinach and fenugreek cooked with new potatoes and coriander
Thursday
Chicken Tikka Masala – Char-grilled chicken pieces marinated in yoghurt and spices then cooked in a spicy tomato masala
Lamb & Potatoes – A desi style spicy lamb balti with new potatoes and spice
Milli Juli Sabzi (vg) – Fresh vegetables fused together with herbs & spices
Friday
Chicken Handi – Punjabi style curry slowly cooked over burning flames with tomatoes, onion, garlic and Zouk's special garam masala
Keema Mutter – Minced lamb curry with peas in a spicy tomato masala
Gobi Aloo (vg) – Delicious cauliflower sauteed in a spicy tomato masala with potatoes, onions & garlic
Read more
Featured image: The Manc Group
Eats
Stockport restaurant becomes only the third in Greater Manchester to receive four AA Rosettes

Daisy Jackson
Where The Light Gets In in Stockport has been awarded a fourth AA Rosette, becoming only the third restaurant in Greater Manchester to receive the accolade.
The huge loft-like restaurant, tucked up the stairs on the top floor of an old warehouse, has a surprise menu every day.
With chef patron Sam Buckley at the helm, Where The Light Gets In plans each service around what produce they can forage, farm or find from local suppliers.
It means a dining experience that will never be the same on each visit and has earned it plenty of national and international acclaim.
Where The Light Gets In can now add a fourth AA Rosette to its crown, alongside its Michelin Green Star (awarded for sustainable practices).
It's a 'huge achievement', they said on receiving the award. The only other Greater Manchester restaurants to hold this many AA Rosettes are the Michelin-starred Mana, and long-standing fine-dining restaurant Adam Reid at The French.
Where The Light Gets In said: "We are so thrilled to receive 4 rosettes from the @aa_hospitality.
"This is a huge achievement that highlights just how hard our team works to create an engaging and innovative experience for our guests each night.
"As proud as I am to receive this acknowledgment I am even more proud to work with the team that have achieved it.
"Thank you to the AA for your recognition and thank you to the team that makes me giddy to be here."
Inspectors for the AA said: "Right in the centre of the old industrial part of Stockport, Where The Light Gets In is across the street from the Victorian market and accessed via steps to the top floor of a former coffee warehouse.
"Inside, red brickwork and plain floors with Scandi-style furnishings are illuminated by large windows and the lounge, kitchen and dining room all share same open space. Tables face the chefs and there are seats at the kitchen counter for those diners who want to be ringside.
"The style is somewhere between Scandi and Japanese, with occasional influences from China, and there's a strong sustainable, no waste ethos.
"Flavours are defined, interesting and balanced. BBQ lobster tail dressed with lobster oil and sea buckthorn butter sauce might precede tender pork fillet topped with tiny pieces of crackling, purple spouting broccoli and spicy steamed pork dumpling. Finish with burnt apple sorbet and artichoke vodka."
Read more
Featured image: