Eats
There's a three-for-two deal at Spinningfields tapas restaurant Iberica
[siteorigin_widget class="SiteOrigin_Widget_PanelImage_Widget"][/siteorigin_widget]
[siteorigin_widget class="SiteOrigin_Widget_PanelText_Widget"][/siteorigin_widget]
[siteorigin_widget class="SiteOrigin_Widget_PanelImage_Widget"][/siteorigin_widget]
[siteorigin_widget class="SiteOrigin_Widget_PanelText_Widget"][/siteorigin_widget]
Eats
Huge waterside food hall to breathe life into old Manchester warehouse

Georgina Pellant
A new waterside food hall is tipped to open in Manchester as the Allied London team set their sites on a former warehouse on the banks of the river Irwell.
Sitting on the cusp of Spinningfields and Salford, Shipyard, as it will be known, will take inspiration from popular existing concepts such as Manchester's Mackie Mayor, Lisbon's Time Out Market, and the Kyiv Food Market.
Located on the corner of Water Street and New Quay Street, according to plans submitted to Manchester City Council it will move into a long-empty warehouse formerly known as Albert Shed.
Due to open in the same part of town as the hotly-anticipated new venue Factory International, after sitting empty for years it's hoped that the new project will breathe some new life back into the area.
Promising to bring a mix of artisan vendors and 'rolling smaller stalls', the new food hall plans to create a new riverside dining destination in the Manchester neighbourhood of St. Johns.
Developers want to transform the existing first floor car park of the building into a food hall, then add a second mezzanine level to provide more seating.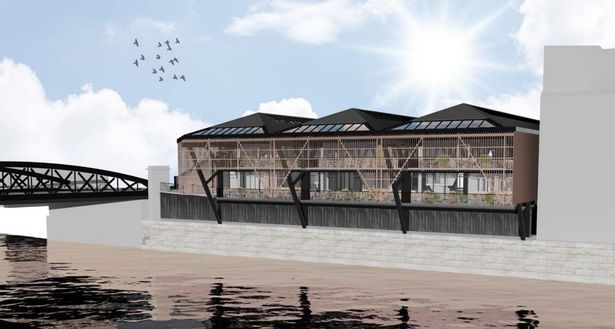 A statement to planners said: "We have been working alongside Allied London on the Shipyard (formerly Albert Sheds) to create a new riverside dining destination within the prime location in St. John's Masterplan.
"Being one of the few original industrial buildings left within the city centre, its high ceilings and waterfront location will provide the perfect atmosphere from day to night.
Read more: Aldi launches new 'magic bags' with £10 worth of food for just £3.30
"Our proposals are to repurpose the former warehouse into an eclectic and curated destination that compliments the wider St. Johns Masterplan, by encouraging a mix of artisan vendors and rolling smaller stalls."
"It is envisaged that the food hall will become more visible during dusk and evening time as the interior is illuminated," the documents added. "The form of the timber canopy will provide solar shading from morning sun whilst at night the internal space will illuminate the river side."
Feature image – Alberts Shed / Allied London
Eats
This Manchester restaurant is selling fondue burgers drenched in Guinness gravy

Georgina Pellant
A restaurant in Manchester has brought back its popular Guinness gravy-drenched fondue burgers, and we're absolutely chuffed about it.
Initially created to mark the feast of St Patrick's last year, Honest Burgers has put its special Guinness-soaked burgers back on the menu for the whole of February.
Comprised of Honest's classic hand-shaped beef patty, candied bacon, molten fondue, a Guinness beef and bacon gravy, crispy onions, rocket and pickles, it's made in collaboration with the Irish dry stout makers themselves and is quite the naughty delight.
To create the special Guinness gravy they are using 52 pints of the black stuff in every batch – so you know it's got some heft.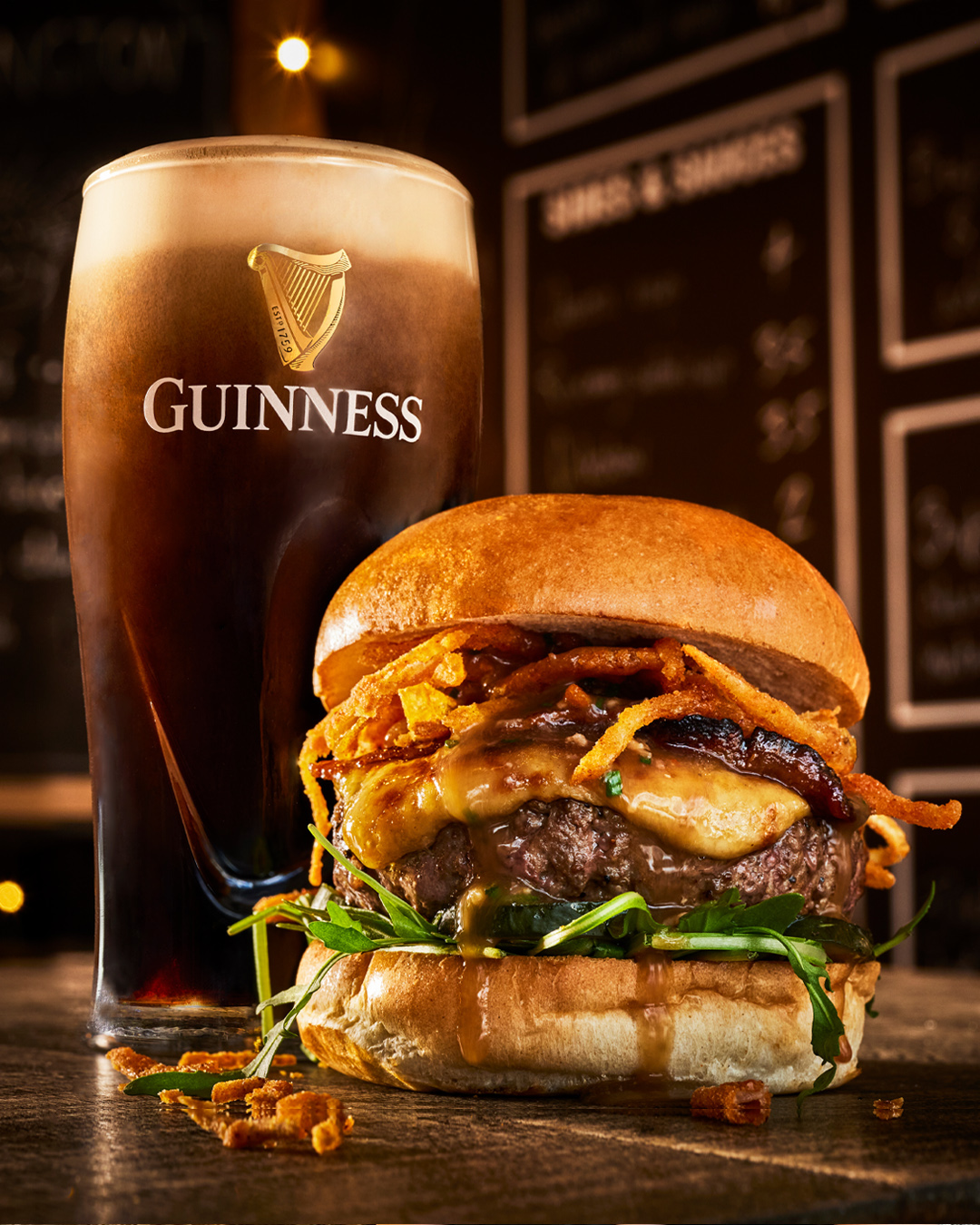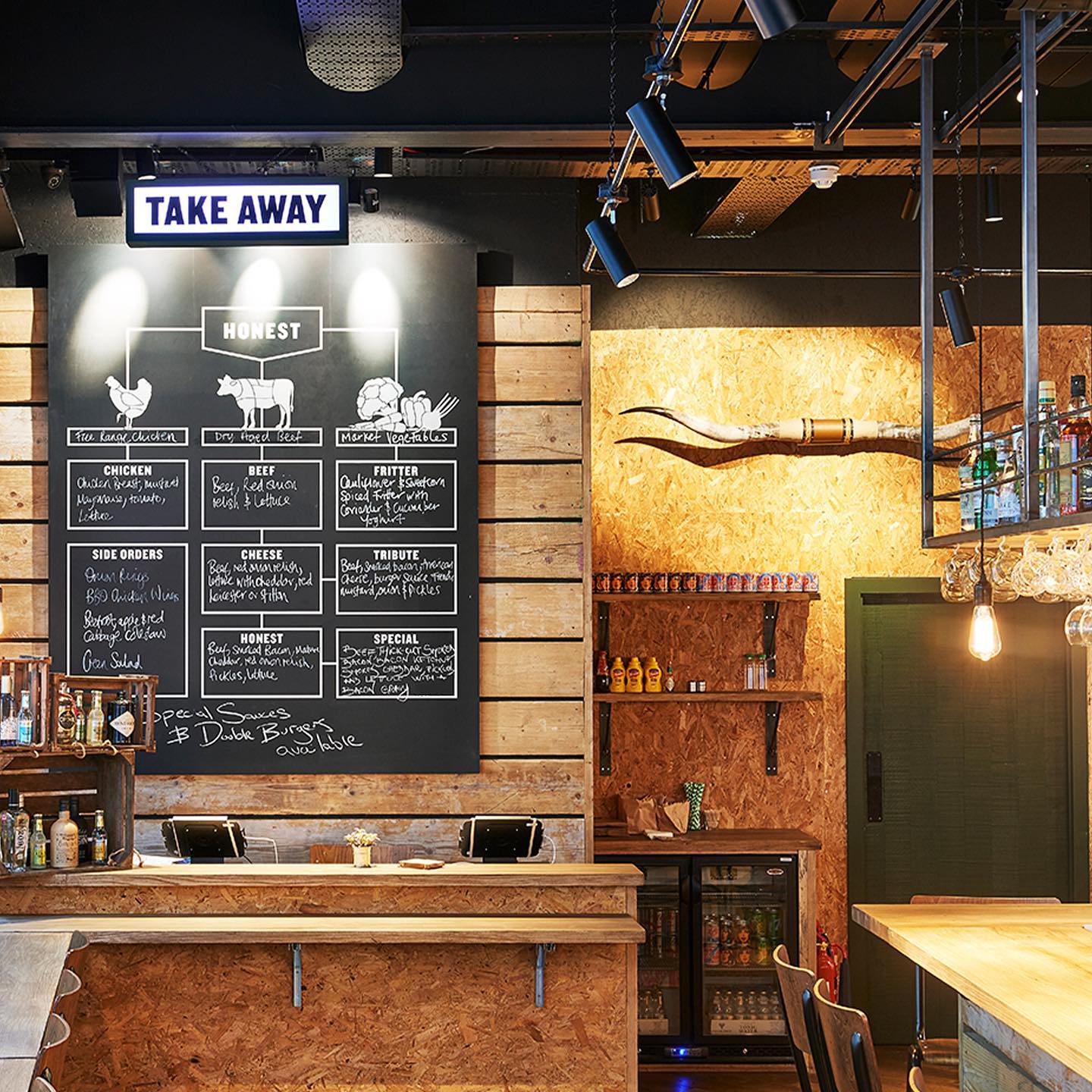 Available at the burger restaurant all month for £14, the Guinness gravy fondue burger is served with Honest's signature rosemary and sea salt fries and, for this month only, you can also enjoy a pint of draught Guinness on the side to wash it down with.
Read more: District to close as new Deep South-inspired dive bar eyes its Northern Quarter home
Priced at £14 in the restaurant or £15 for at-home delivery, the limited edition burger is available at all Honest Burger restaurants from 1 to 28 February.
Adam Layton, Honest Burgers Head of Food, said: "Our Guinness Fondue burger is a fan favourite and packed with pints and pints of the 'black stuff'.
Read more: Gary Usher's new pub inundated with over 500 bookings in two days, despite £19.50 burger controversy
"We make beer fondue cheese with cheddar and mozzarella for the essential cheese pull shot and keep plenty of Guinness aside for our homemade stout & bacon gravy, which is of course applied liberally."
Feature image – Honest Burgers