Wigan
Public warned not to approach this man, who police want to speak to after gunshots fired at house in Wigan
Officers want to speak to him about a firearms incident in Wigan.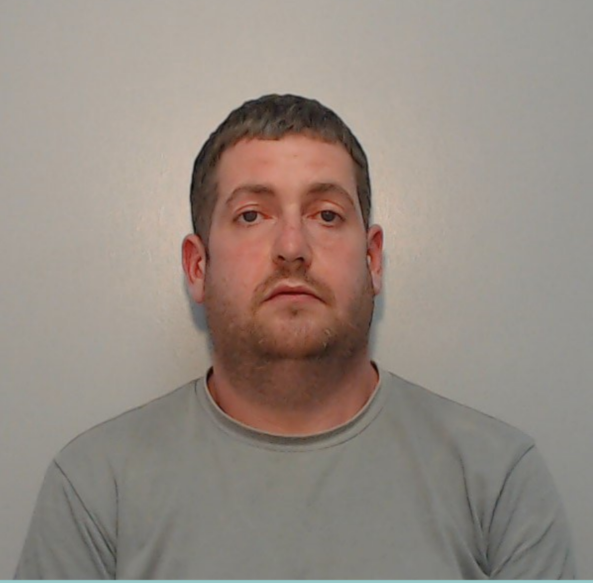 Police have issued an appeal to track down a man in Wigan in relation to a firearms discharge last weekend – but have warned the public not to approach him.
Detectives want to speak to Scott Higgins, 35, in connection to an incident where gunshots were fired at a house on Fisher Close on Saturday 8 July.
GMP officers in Wigan are now working 'around the clock' to locate Higgins, of Kirkhall Lane in Leigh, and asking the public for any information relating to his whereabouts.
They have also warned that anyone who is actively assisting him in evading the police may be committing a criminal offence.
Police want to speak to Higgins about a suspected firearms discharge in Wigan, which occurred at around 10pm on Saturday.
Thankfully, there were no injuries reported, and all lines of enquiry are being followed up by police.
An appeal was launched on Monday 10 July for dashcam, CCTV and doorbell footage and eyewitness accounts.
Now a photo of Scott Higgins has been released too.
Detective Superintendent Simon Hurst of the Wigan District said: "We are actively looking for Scott Higgins, who we believe can help us with our investigation and as such, we are appealing directly to the public, and his family and friends. to let us know where he is.
"If, during the course of our enquiries, we establish there are some people who are actively assisting Higgins in evading the police, we will look at any criminal offences committed by them in doing so.
"If anyone happens to know of Higgins' whereabouts, or has further information in relation to this incident, we urge them to contact us immediately on 999 or 101, quoting log number 3918-080723 or anonymously via the independent charity – Crimestoppers – on 0800 555 111.
"It is very important that members of the public do not approach Higgins and contact us immediately. This was a serious incident and my team is working around the clock to locate him. We would be very appreciative of any help provided by the public."
Read more
Featured image: GMP