Affiliate
Jungle announce massive outdoor summer show at Castlefield Bowl for Sounds of the City 2024
We will literally fight you for these tickets. (this article contains affiliate links)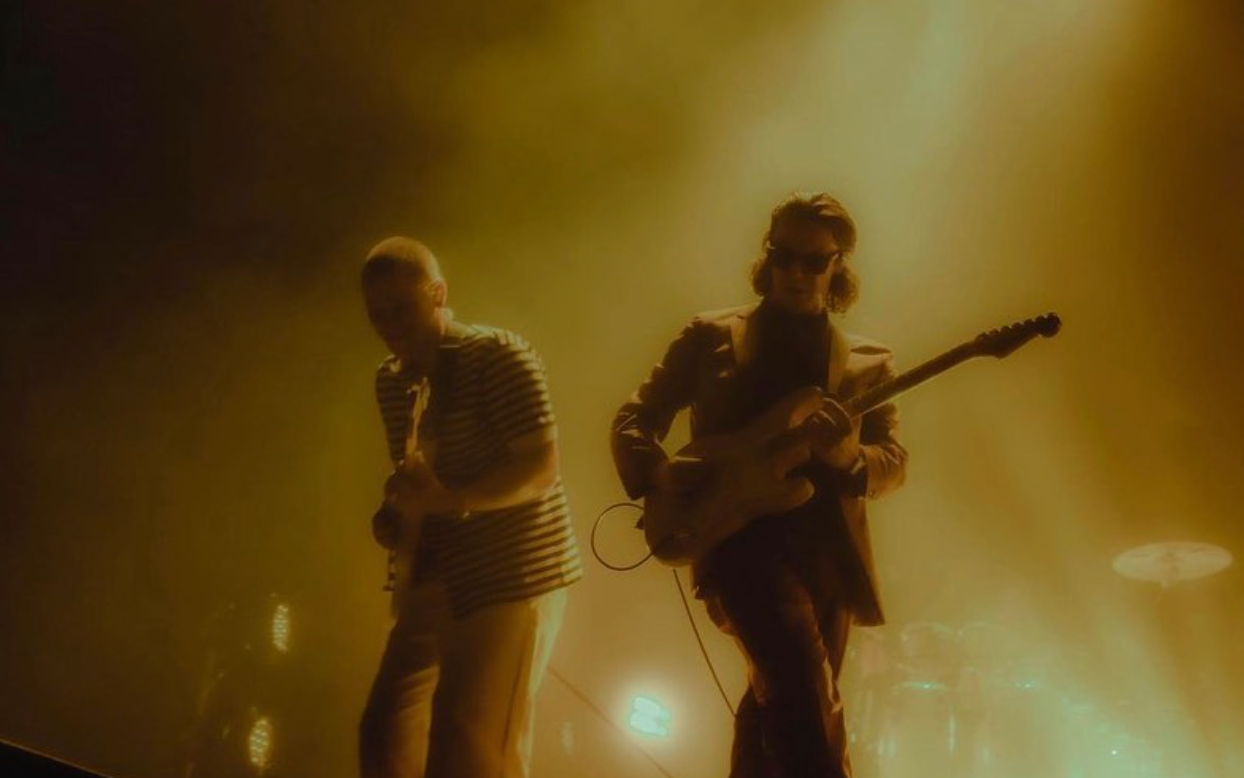 British electronic masters, Jungle, have just announced a major outdoor summer show next year, as the production duo will be headlining Manchester's Castlefield Bowl for Sounds of the City 2024.
We cannot overstate our excitement right now.
Following the recent release of their incredible fourth album Volcano last month, which has already received a tidal wave of critical acclaim, the band are currently touring the Americas and soon Europe, with a succession of dates right up until November.
However, the massive music collective — who often perform with upwards of seven musicians total on stage — have now confirmed their first show of 2024 as well, with Jungle being bestowed the top spot at next year's Sound of the City: the month-long music festival that takes place right here in Manchester.
Undoubtedly one of the biggest dance and electronic artists on the planet right now, spearheaded by Joshua Lloyd-Watson and Tom McFarland, Jungle will be coming to Castlefield Bowl on Thursday, 11 July 2024 as one of the very first names to be announced alongside the likes of Hacienda Classical.
Renowned for their incredible live performances and unmistakable brand of music best described as a disco meets soul and hip-hop hybrid, they're one of the most innovative acts going right now and you do not want to miss seeing them in the flesh.
Trust us, we've had the pleasure before and it's still well and truly up there with one of the greatest gigs we've ever seen.
It's rather fitting the new album is called Volcano because this thing is gonna go off. We've had this tune of repeat ever since it dropped.
Read more:
Tickets for the special summer show go on sale this Friday, 22 September at 9:30am, so be ready to grab yours HERE — they're going to sell out in a flash.
If Jungle getting 8,000 people inside Castlefield Bowl up and dancing under the sun at Sounds of the City doesn't immediately strike you as what will undoubtedly be a truly unforgettable gig, we're not sure we can be friends with you anymore.
Just kidding, of course, but we hope to see plenty of you there and for all other Manc music news, you know where to look.
For all the latest news, events and goings on in Greater Manchester, subscribe to The Manc newsletter HERE.
Featured Image — Jungle/@moodtalk_ (via Instagram)