Art & Culture
Corn Exchange has a cute new vending machine strictly for pre-loved books
Handing them into a charity shops is great and all but this is fun.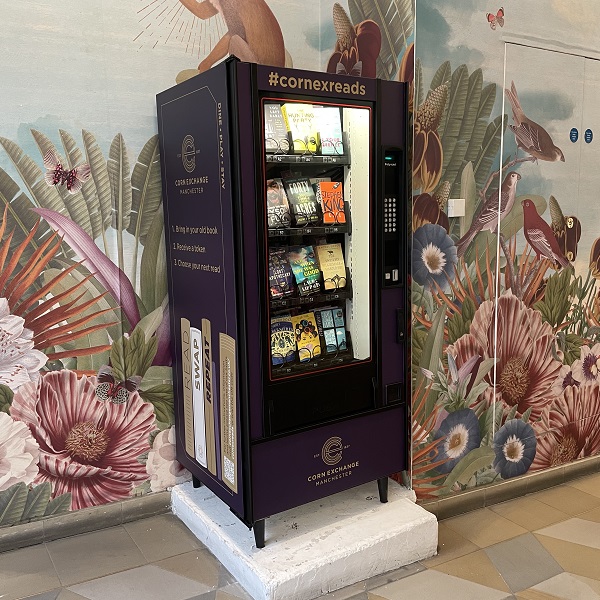 Every now and again we stumble across a clever little idea and we think 'why hasn't someone thought of this idea before?' That was definitely the case when heard about Corn Exchange's new vending machine for books.
Having appeared in the popular city centre food hall and trader spot only earlier this week, most people might be unaware of the Corn Exchange's fun new initiative and some people might have walked straight past it without noticing what's actually in it — yet another reason we love stuff like this.
The concept is called 'Read. Swap. Repeat.' and the idea is to not only keep people reading when they come into the city or are perhaps staying here in the likes of the Corn Exchange, but also to provide a home for pre-loved books with an added incentive.
See for yourself.
Read more:
It's a great little idea, isn't it? You even get a free bookmark for your trouble.
As you can see, all you need to use the vending machine is to bring a book with you, ask a member of staff for a token and then select which generously donated second-hand read you want to select for yourself.
Beyond just being a cool and interesting way to entertain local book lovers and hopefully get more people reading again, it's also good for the environment as it provides yet another outlet for people to donate their old texts without any waste.
So, if you're looking for a new read or looking to share one of your favourite old books with someone else, why not give it a try?
For all the latest news, events and goings on in Greater Manchester, subscribe to The Manc newsletter HERE.
Featured Image — Corn Exchange/The Manc Group