Art & Culture
An artist is painting hilarious but nightmarish Erling Haaland portraits every single day and we have no idea why
Because why not?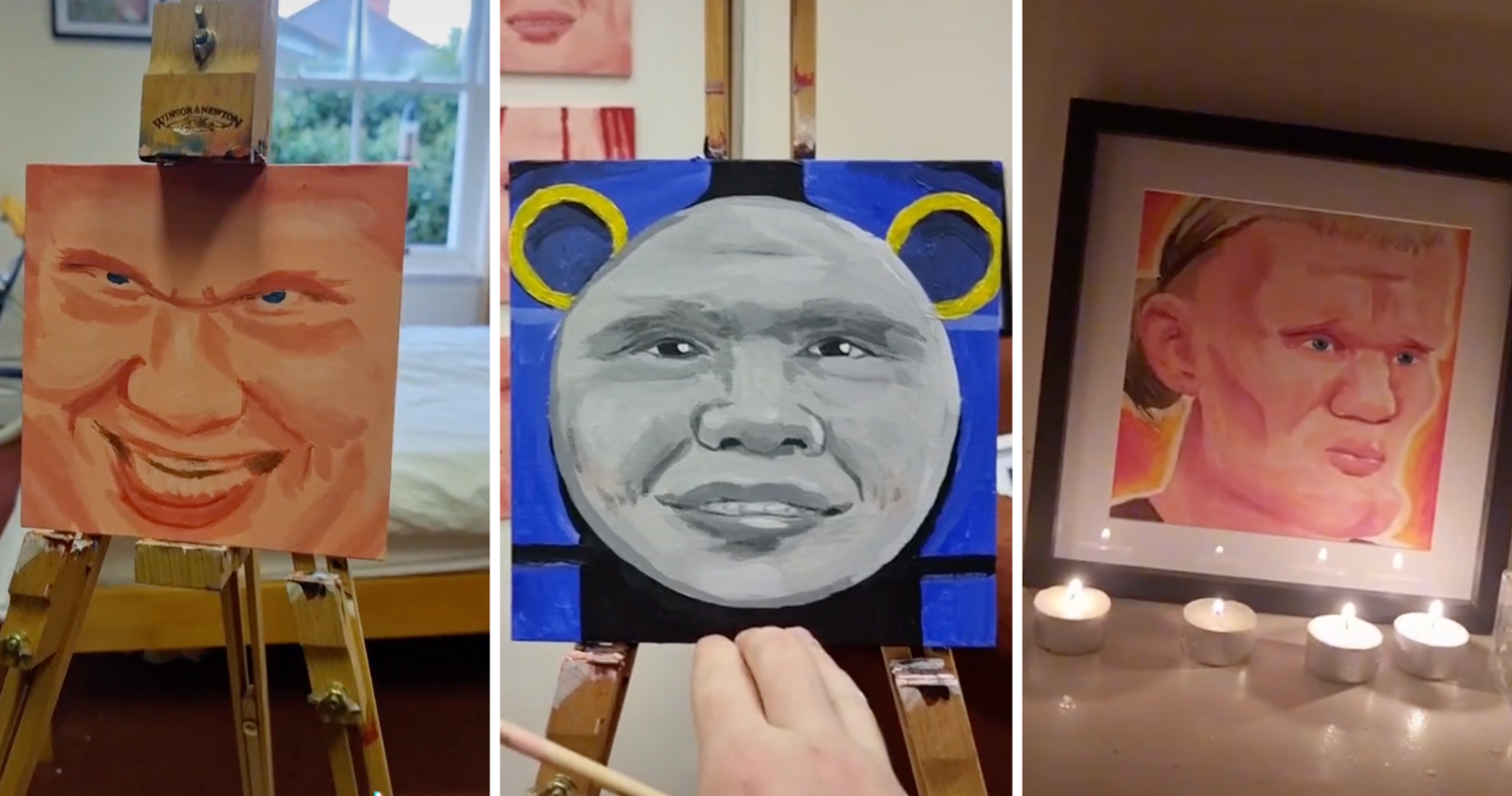 The art world can be a strange place. So can social media sites like TikTok. What do you get when you combine those two with one of the most memeable footballers? Unhinged chaos, it would seem.
Artist 'Rory Paints' has been gradually developing a cult following online, in no small part down to his absolutely nightmarish but undeniably hilarious Erling Haaland portraits.
While Rory is obviously a super-talented painter judging by his Instagram, achieving some impressive results when it comes to realism and style, he clearly has a primary penchant for comedy and memes, specifically. That's where things get weird.
With that in mind, the online artist challenged himself to paint a portrait of Haaland every day "until he puts a restraining order" on him. As you do.
As you can see, not only are the results absolutely terrifying, picking some of the most unflattering expressions and angles of the eccentric Manchester City striker that have ever been perceived, but they are also undeniably hilarious.
Posting his latest video on Sunday, 7 November, Rory showcased day 13 of his bizarre self-imposed challenge, highlighting every one of his cursed Haaland portraits thus far. Utterly confounding, every single one of them.
Read more:
From making his entire face fill the canvas and giving him beaded braids to turning him into the handsome Squidward meme or Thomas the Tank Engine, he has managed to turn the Norwegian's already distinct appearance into the stuff of nightmares.
We have no idea how long Rory intends to keep up his undoubtedly one-of-a-kind Erling Haaland portraits but we sincerely hope he does. A laugh a day.
For all the latest news, events and goings on in Greater Manchester, subscribe to The Manc newsletter HERE.
Featured Image — Rory Paints (via TikTok)