Sport
Pep Guardiola's death stare is unmatched and has left fans in stitches
That double take is lethal.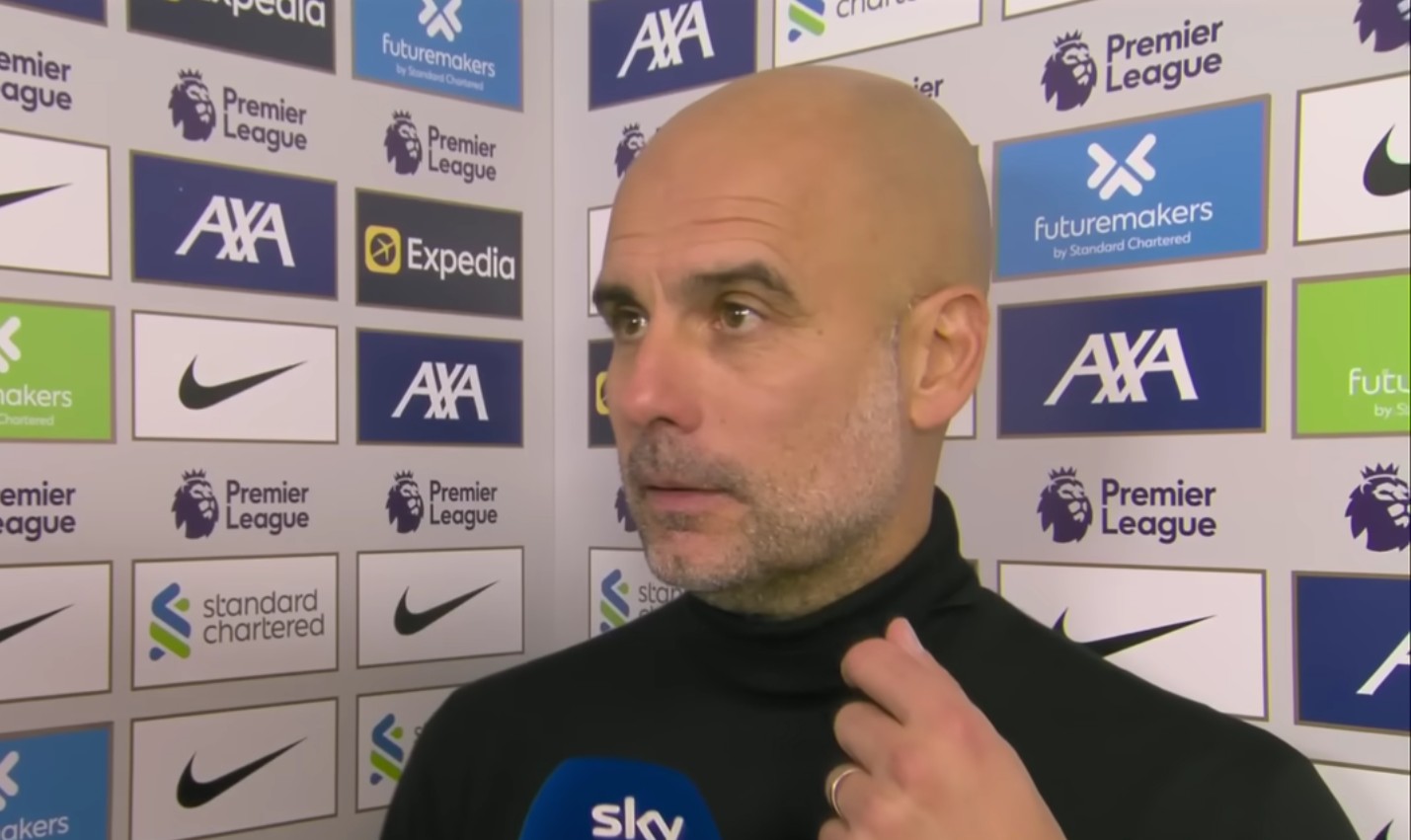 People may have been surprised to see the 1-0 scoreline following City's clash with Liverpool on Merseyside over the weekend, but anyone who watched will know it doesn't tell the full story.
Despite the single goal, the game was filled with big chances at both ends and plenty of flashpoints – none more so than the coin-throwing targeted at Pep Guardiola and abusive chants from away fans.
That being said, Pep wasn't in the best of moods after the match and after being asked a rather direct question from Geoff Shreeves, he delivered yet another classic moment that has left fans creasing.
We swear this guy loves being a meme.
The Spaniard has never been one to mince his words and has plenty of these prickly post-match moments to his name — "more than you believe"…
In the same breath, Shreeves himself has been on the receiving end of a fair few of these death stares and grumpy responses from disgruntled managers.
In fact, he had a rather uncomfortable exchange with Jurgen Klopp himself following their defeat to Pep's side back in 2020.
Geoff either has very bad luck or is very good at his job depending on your perspective.
Guardiola, 51, went on to suggest that the refs had preemptively decided to be more lenient with their decision-making throughout the game but were not consistent when it came to a crucial moment for his team on this occasion.
Phil Foden thought he had the opening goal of the game when he squeezed in a rebound at the near post in the 53rd minute. However, despite Pep's protests, the finish was rightly chalked off for a foul committed by Haaland in the buildup.
Read more:
In 26 meetings during their managerial careers, Klopp has now beaten Guardiola 11 times to the City boss' nine victories, with five draws between them across their respective tenures at Borussia Dortmund, Bayern Munich, Liverpool and City.
Nevertheless, judging by his barely contained temper, it seems that Pep feels other factors may have been at play in this latest defeat. Still, at least we all got a chuckle out of it.
You can watch his full post-match interview below:
Featured Image — Sky Sports