Art & Culture
Famous Lowry painting expected to sell for £8m at auction
It is set to be a record fee for the artist's work.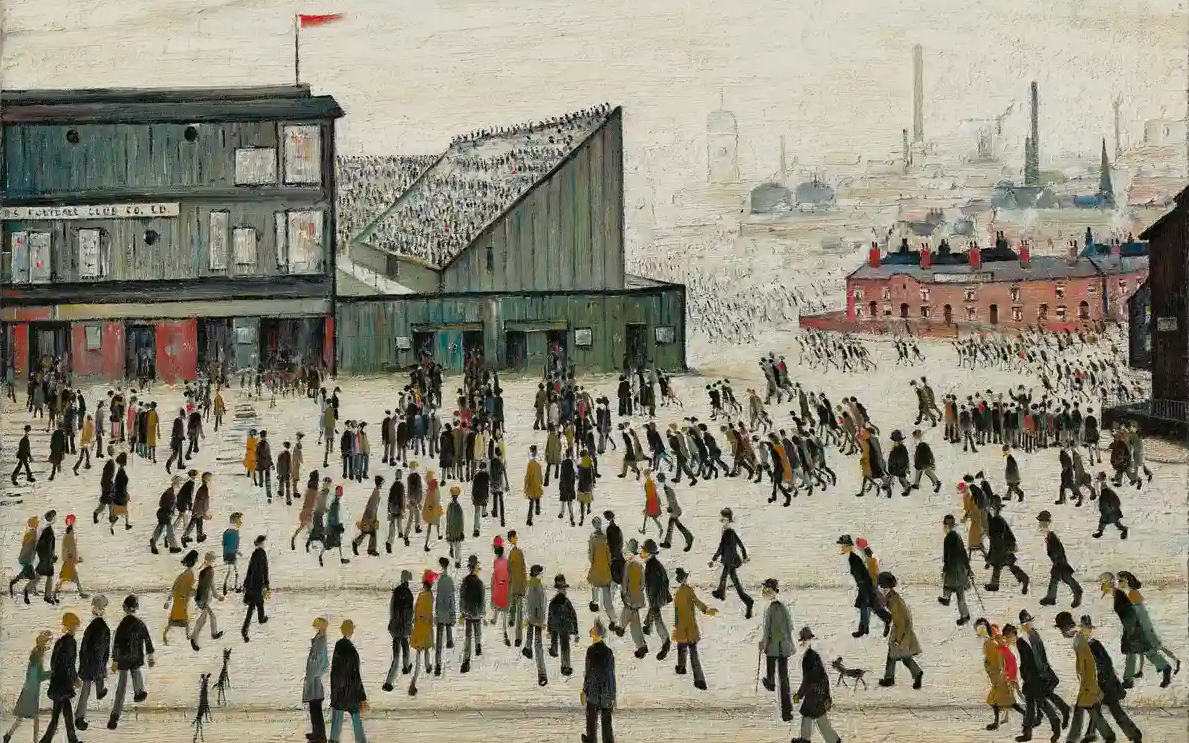 One of LS Lowry's most famous paintings entitled, Going to the Match, is set to be auctioned off for a whopping £8 million in October.
The iconic impression of pre-match scenes, painted back in 1953, features Lowry's trademark stick-figure silhouettes heading inside Burnden Park, the former home of Bolton Wanderers from 1895-1997.
Being auctioned off to raise money for the Players Foundation charity in London next month, as per The Guardian, the artwork will smash the artist's record should it fetch the expected fee.
The current record price for a Lowry is held jointly by another football painting, The Football Match, which sold for £5.6m back in May 2011, as well as Piccadilly Circus (one of his very rare takes on London) which sold for the same amount six months later.
The last time Lowry's Going to the Match was sold back in 1999, the Professional Footballers Association (PFA) paid £1.9m for it. The painting was dubbed the players union's 'prized possession' by former chief exec Graham Taylor and has been on display at The Lowry gallery itself in Salford ever since.
His piece was completed nearly a decade after the Burden Park Disaster of 1946, with Bolton leaving their original ground for the Reebok Stadium in 1997. He grew up nearby in Pendlebury but was a lifelong Manchester City fan.
Part of the beloved artwork's charm, as is often the case with his collections, is the way it captures everyday working life set against the ever-present industrial backdrop of 20th century Manchester.
Read more:
Nick Orchard, the head of modern British and Irish art at Christie's – the auction house where the painting is set to be sold – said that what Lowry's works are really about is 'humanity… emotion, excitement, the crowd gathering, the group experience'.
"In the industrial north-west, most workers in the mills would probably do a five-and-a-half-day week, clock off lunchtime on Saturday, off to the match Saturday afternoon, and that was the beginning of their break from working life", he said.
"Lowry was a great observer of people, particularly within the industrial landscape, and these football matches really captured the essence of what Lowry was trying to get to in his paintings."
Featured: Christie's Auction House