Art & Culture
Celebrating 'Wanksy': the Manchester street artist who turned potholes into penises
'He's the hero Manchester deserves, but not the one it needs right now...'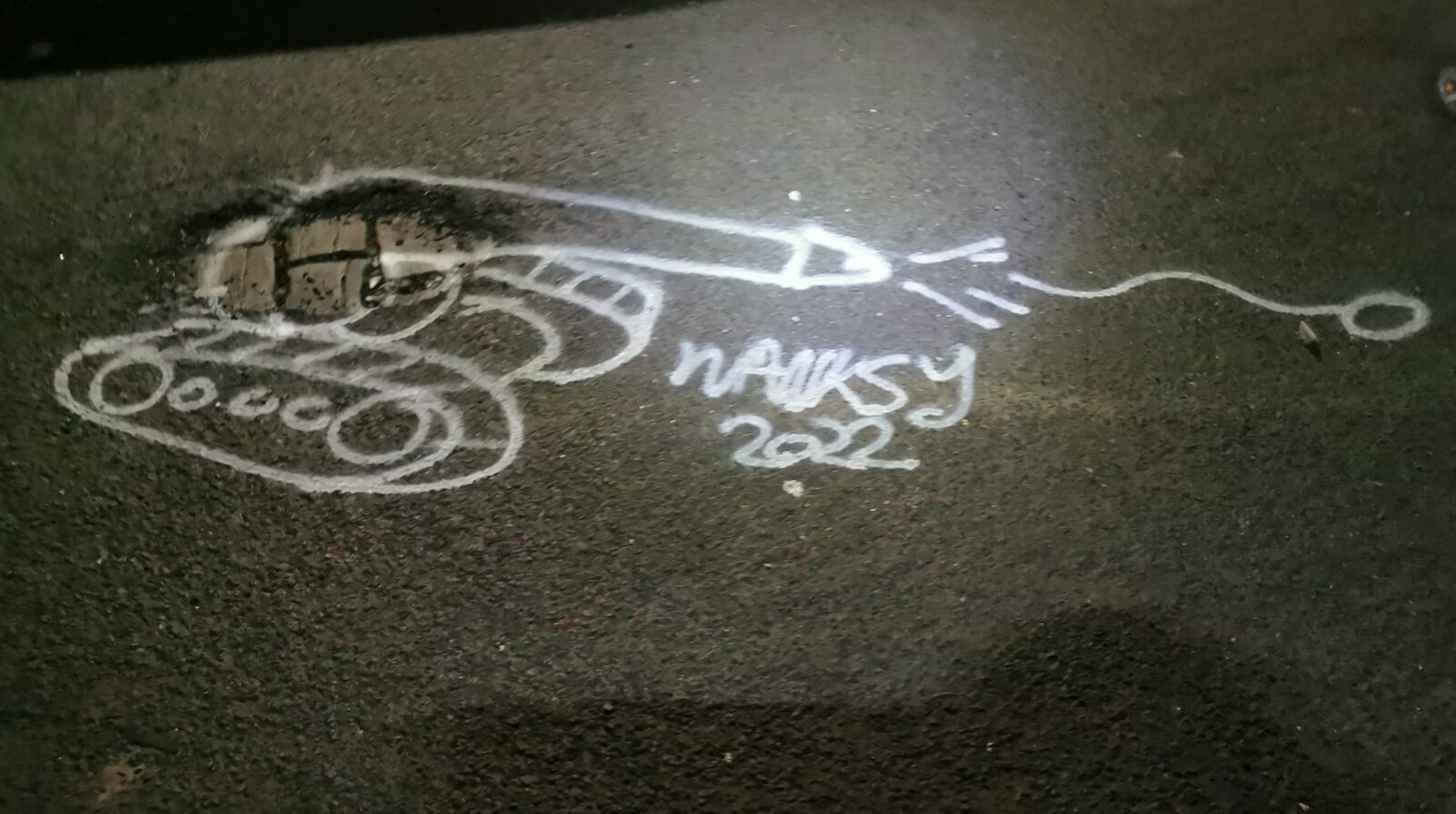 Cast your minds back to 2015: NASA found water on Mars, Sepp Blatter finally stepped down from FIFA and Game of Thrones was still mint.
Oh yeah, and some bloke went around Greater Manchester turning potholes into penises.
For anyone who doesn't remember this absolute renegade of the art world, 'Wanksy' was a graffiti artist who came to prominence in 2015 and into the mid-late 2010s and his MO was pretty simple: find potholes and turn them into penis drawings.
Sometimes the simplest forms of comedy are the best.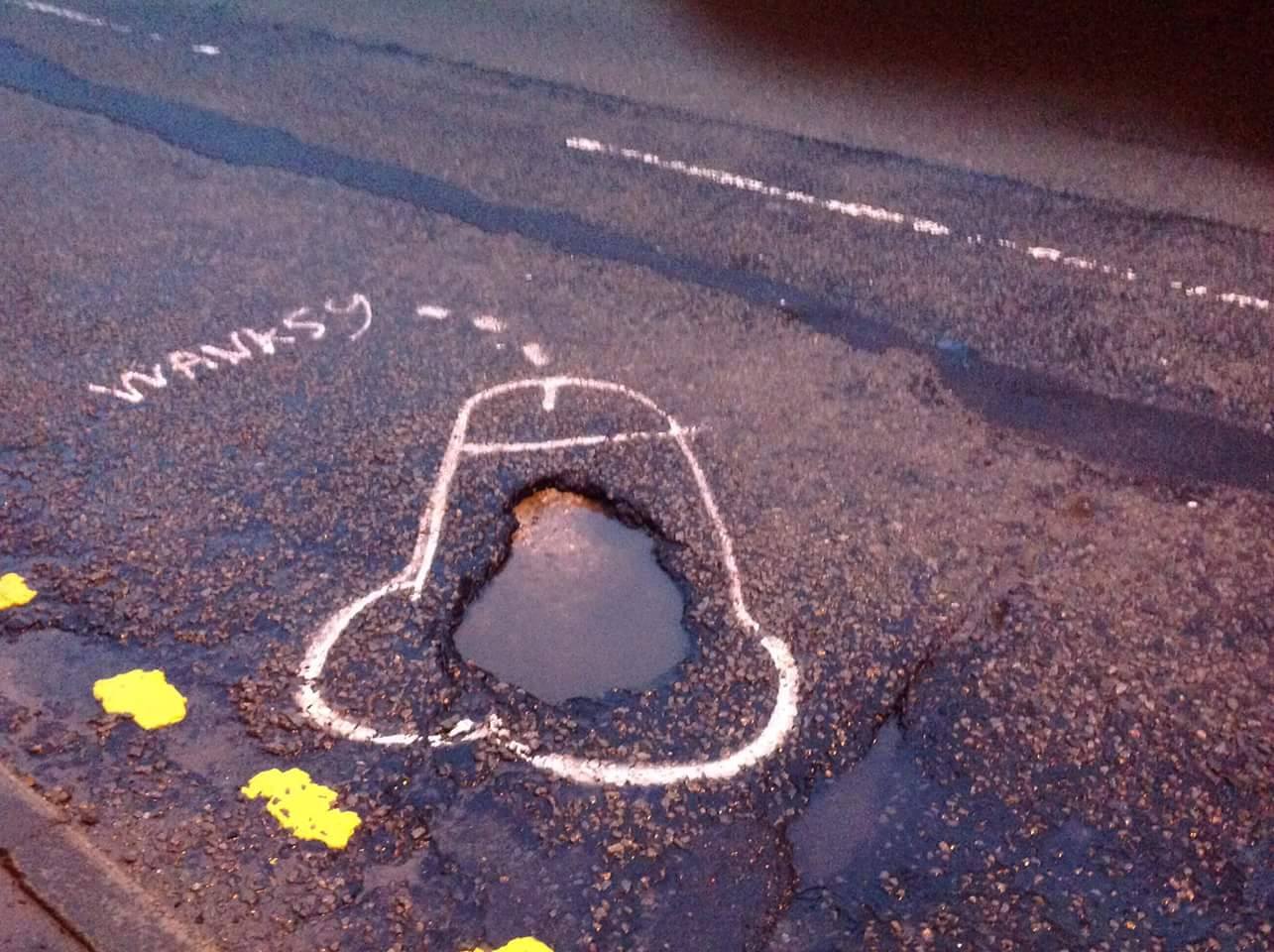 The construction worker and surveyor turned professional artist went viral for his series of admittedly childish and simple drawings that resembled the kind of thing you'd see in a secondary school kid's exercise book – only these were bigger and smack bang in the middle of the road.
But who says all art has to be high art? Even graffiti artists like Banksy himself would probably shrug off such a snooty label. His Manc counterpart got stick at the time, with many calling it nothing more than crude vandalism exposing young eyes to inappropriate imagery, there was actually a point to his work.
Speaking to the MEN back then, the mystery man said that "the roads of Manchester [were] in an appalling state, especially around Bury", insisting that they were so bad that some of his cyclist friends were even hospitalised.
Noting that they were a risk to cyclists and damaging cars left, right and centre in his hometown of Ramsbottom and further afield, he claims his purpose was "to attract attention to the pothole and make it memorable, adding that "nothing seemed to do this better than a giant comedy phallus."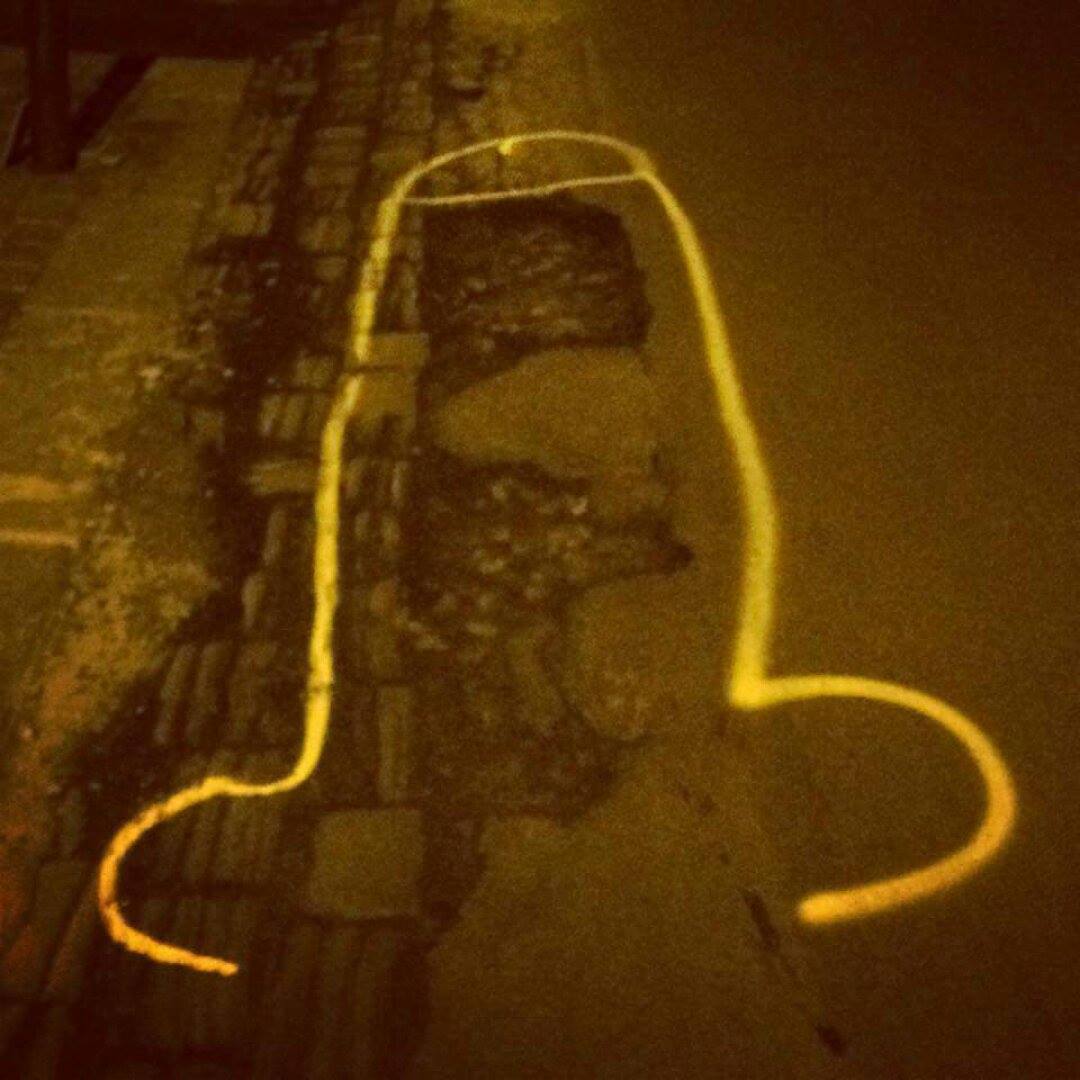 It certainly got the attention he was hoping for.
As it happens, it would seem he is still up to his cheeky antics even now. The best part is that since the Facebook profile was set up as a community fan page, theoretically, anybody could have sent them in and posed as the man, the myth, the legend himself. He might never be caught.
Moreover, these quick spray jobs were all done with non-permanent paint, essentially rendering them about as close to vandalism as a child's sketching with chalk on the pavement outside their house. The perfect crime (if you could even call it one).
Nevertheless, Wanksy acknowledges the naughty nature of his pastime, saying that part of its charm is that it's "speedy", confessing that he doesn't want to spend too long on the road in case he gets caught.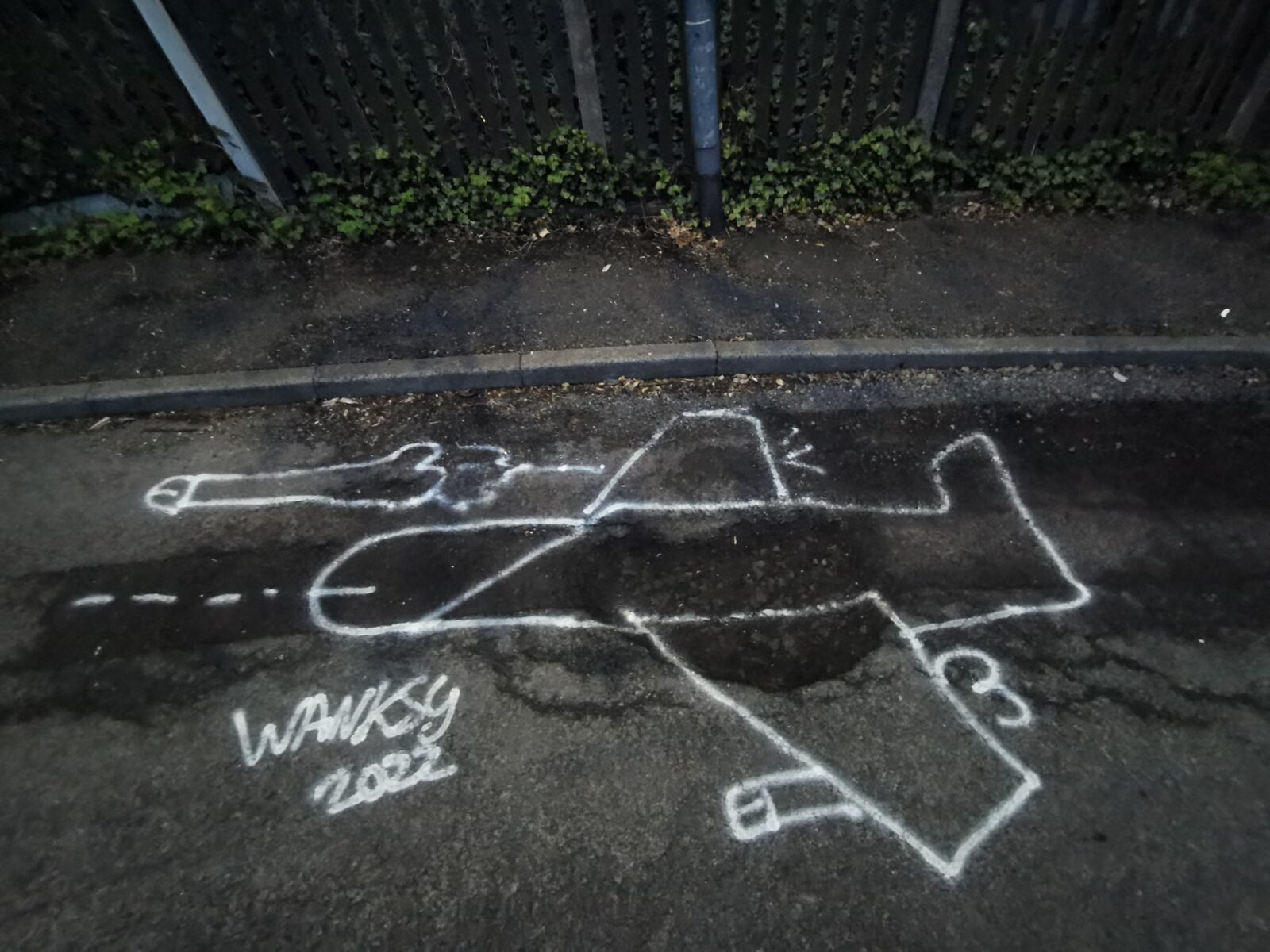 However, his message was as clear then as it is now: "I just want to make people smile and draw attention to the problem." Better still, his humourous albeit unorthodox methods continue to get results to this day.
As the years have gone by, Manchester's roads and wider infrastructure have continued to improve and as exampled by numerous victories he has shared on social media.
He's basically doing the council a favour.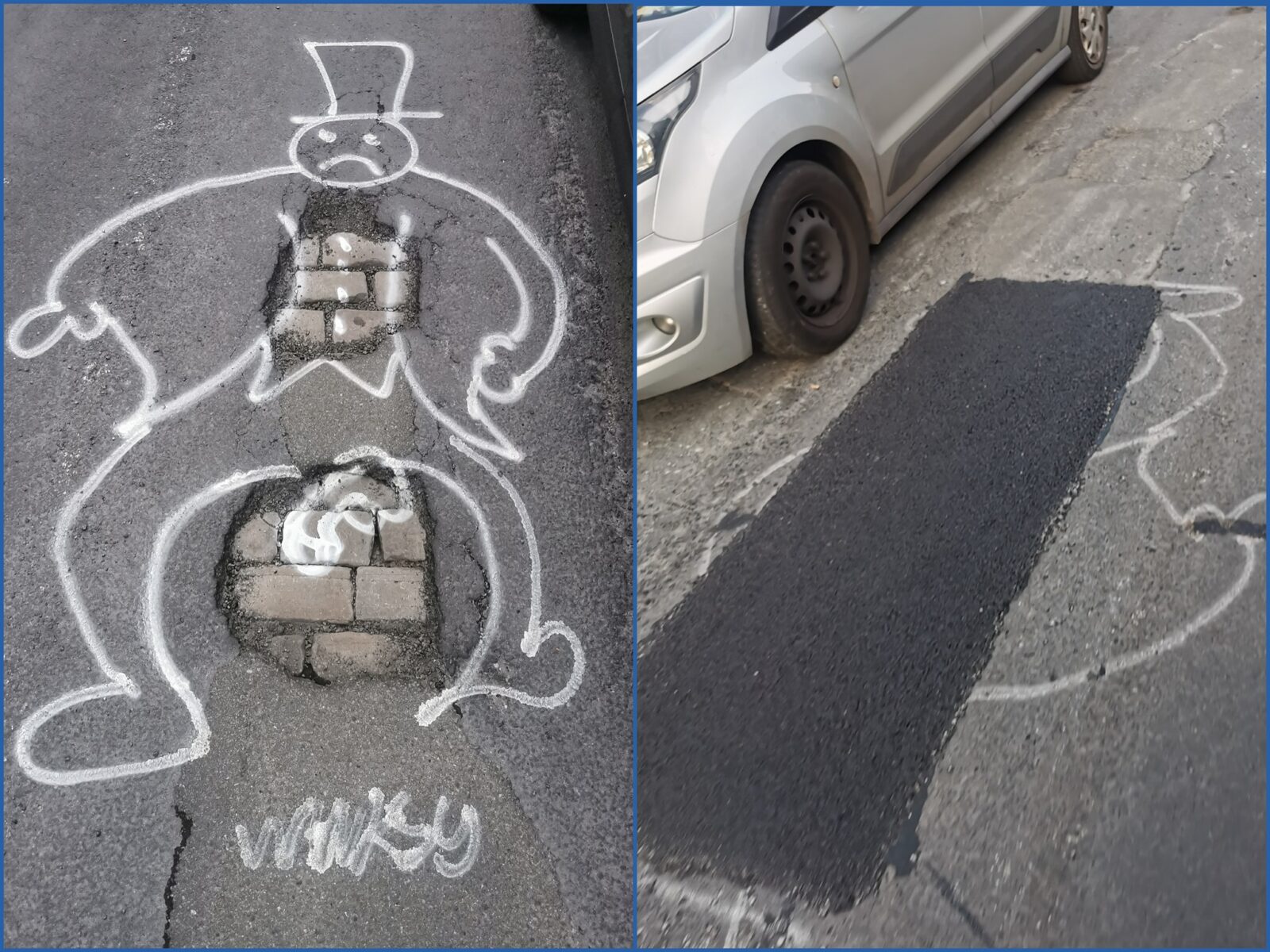 Read more:
As he told Bloomberg back in 2015, despite there being a rather futile 'Fix My Street' page designated for different regions across the UK, he found success and did so quicker by taking matters into his own hands. If you want a job done, do it yourself and all that.
So, if you're one of those people who have always questioned what impact art can make in the world, think again.
Still, if you'd rather see some of his namesake's work instead, a massive exhibition including one of his rarest works arrived in 0161 this month.
As for us, we're off in search of the latest Wanksy masterpiece.
For all the latest news, events and goings on in Greater Manchester, subscribe to The Manc newsletter HERE.
Featured Image — WanksyRoadArtist (via Facebook)