Art & Culture
Yayoi Kusama – Giant polka-dot inflatables take over in Manchester at £211m Aviva Studios
It's part of Manchester International Festival.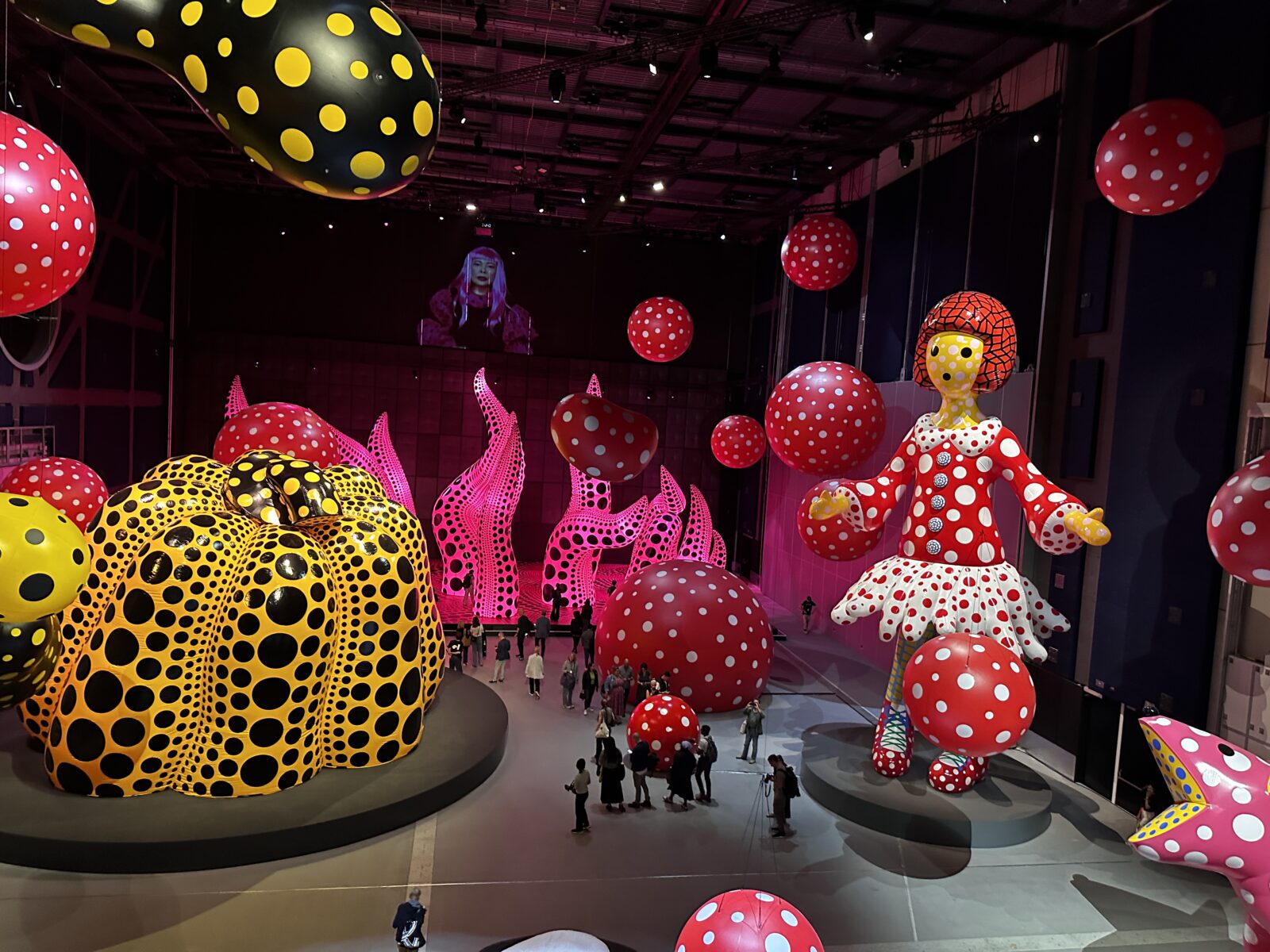 Enormous polka-dot inflatables have taken over Manchester's newest arts venue, as acclaimed artist Yayoi Kusama opens her largest-ever installation.
The jaw-dropping spectacle has seen entire rooms filled with colourful tentacles, glowing lights, and gigantic dolls.
You, Me and the Balloons has taken over the huge space at Aviva Studios, previously known as Factory International, Manchester's new £220m arts and culture space.
This is the first event to be held in the landmark building, just behind the Science and Industry Museum, and it's part of Manchester International Festival.
Over the next 18 days, the city will be filled with theatre productions, art installations, and even treasure hunts as part of MIF23's programming.
The Yayoi Kusama exhibition is the most talked-about and highly-anticipated of the lot, and it lives up to expectations.
Ticket-holders are first welcomed in to the Aviva Studios lobby – the first time we've seen it fully in operation, before heading up the stairs to the main event space.
Here, the first room is a sea of black and yellow spotted tentacles, with matching walls and floor and ceiling, towering way overhead.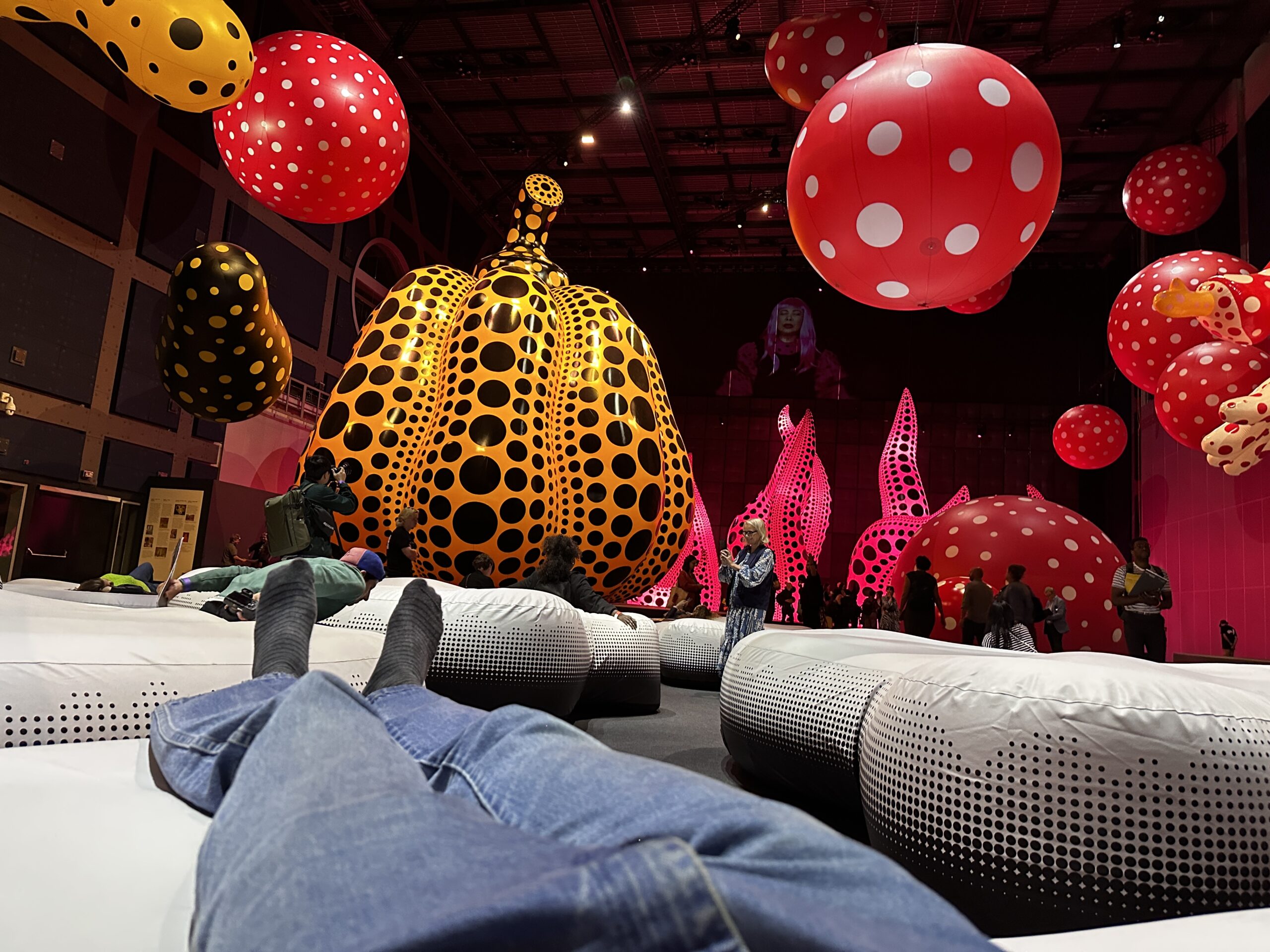 From here, you head into the hangar-like main hall, where you can first view the full exhibition from a balcony.
Before you you'll see an other-worldly selection of Yayoi Kusama's creations, from a massive pumpkin to inflatable clouds you can lie on.
Some of the artworks are more than 10 metres tall.
You can wander through a forest of glowing pink tentacles, gawp up at colourful dogs called Ring-Ring and Toko-Ton, and peer into a room of polka-dot mirrors.
Yayoi Kusama is one of the world's most loved artists with a career spanning 80 years, famed for creating playful and kaleidoscopic universes.
Yayoi Kusama: You, Me and the Balloons will be at Aviva Studios until 28 August – tickets are on sale here.
Read more
Featured image: The Manc Group