Audio
Blossoms at Sounds of the City, Castlefield Bowl – setlist, stage times and more for massive Manchester gig
It's their big homecoming gig tonight.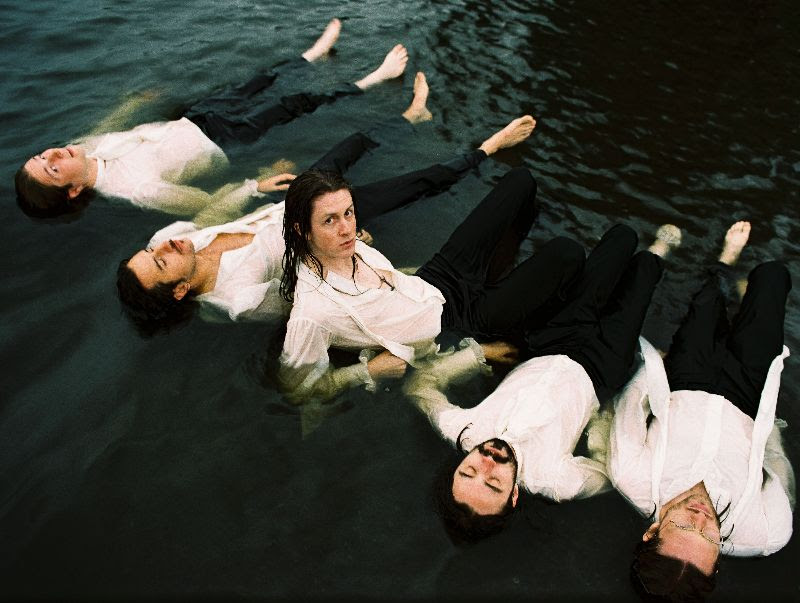 Blossoms will be back on home turf tonight with a massive show at Castlefield Bowl.
It's part of the Sounds of the City summer gig series and will see the Stockport indie-rockers perform on the canal-side outdoor stage.
The group announced the 6 July gig last December, hot off the back of four huge gigs at the O2 Apollo. They've also recently torn up the Glastonbury stage with a blistering set with Rick Astley.
Since forming in 2013, Blossoms have gone from strength to strength and quickly asserted themselves as one of the UK's most recognisable artists- especially here in the north.
Blossoms have four chart-topping albums, from their self-titled debut to last year's Ribbon Around the Bomb.
Still to come at Castlefield Bowl after Blossoms will be Two Door Cinema Club, Bastille and Hacienda Classical, with shows from Pulp and The Lathums already finished.
Here's everything you need to know about Blossoms at Castlefield Bowl.
Stage times for Blossoms at Castlefield Bowl
Doors – 5.30pm
DJ – 5.30pm
Seb Lowe – 6.45pm
Inspiral Carpets – 7.45pm
Blossoms – 9pm
Who's supporting Blossoms at Castlefield Bowl?
When they head over to Leeds later this week, Blossoms will be welcoming friend and fellow musician Miles Kane onto the stage with them.
But here, they're looking much more local, bringing in a legendary Manchester name.
It'll be Inspiral Carpets supporting the five-piece at Sounds of the City.
The Oldham-formed band were an instrumental part of the Madchester movement in the late 80s and early 90s, made up of Clint Boon, Graham Lambert, Stephen Holt, Kev Clark and Oscar Boon.
19-year-old rising star Seb Lowe, who started his music career on TikTok but is now dominating much bigger stages, will open the show tonight.
Tickets for Blossoms at Castlefield Bowl
Oh dear, it's another Sounds of the City gig that's totally sold out.
Blossoms tickets were initially priced at £44.45 but, as often happens with their homecoming gigs, sold out quickly.
If you're desperate to go, keep an eye on resale sites but make sure you're buying from a trustworthy seller so you don't get ripped off.
What will Blossoms setlist be?
Blossoms love to pull out surprises at their shows, from special guests to unexpected covers, so you never know exactly what you're going to get.
But this is their most recent setlist from their gig at HMV Empire in Coventry.
Your Girlfriend
Honey Sweet
Oh No (I Think I'm in Love)
The Keeper
Cool Like You
Ribbon Around the Bomb
How Long Will This Last?
Getaway
Ode to NYC
The Sulking Poet
Blown Rose
I Can't Stand It
If You Think This Is Real Life
Care For
Blow
At Most a Kiss
My Swimming Brain
My Favourite Room
Encore:
There's a Reason Why (I Never Returned Your Calls)
Charlemagne
Weather forecast at Castlefield Bowl, Manchester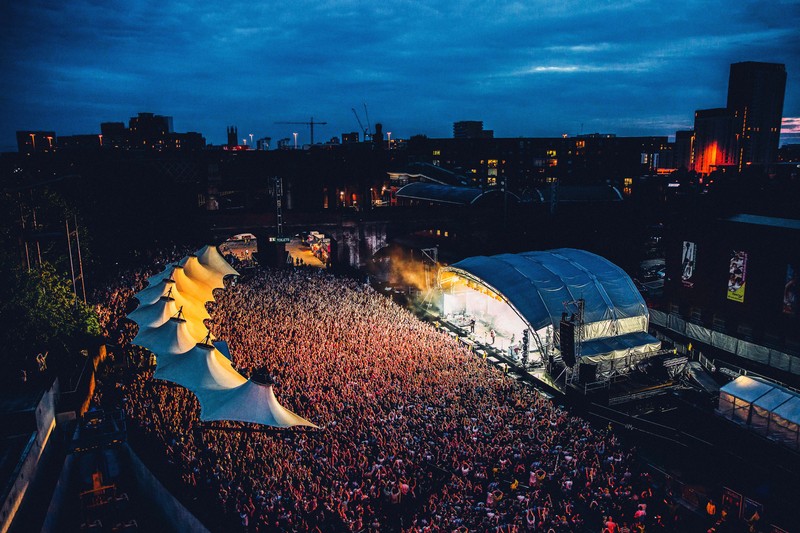 Castlefield Bowl is an outdoor venue, with only a very small amount of cover by the amphitheatre seating.
It looks like the Manchester rain will hold off tonight, though it's not exactly screaming summer weather.
Temperatures are set to peak at 21 degrees, with a low of 15 degrees, according to the Met Office.
It will be cloudy all night, too.
About Castlefield Bowl
Castlefield Bowl is an amphitheatre-style outdoor venue in the city centre.
Although all tickets are billed as unreserved standing, if you're quick you can take a seat on the large concrete steps that curve around the stage.
Many people also take a perch up on the grassy banks at the back of the venue too.
Castlefield Bowl is located at 101 Liverpool Road in the city centre.
The closest tram stop is Deansgate-Castlefield, which is only a six-minute walk away.
You can also walk it from the major train stations, or use the 101, 197, 255, 256, 41, 50 or X50 buses.
Read more
Featured image: Publicity picture