Audio
Eric Cantona is performing his debut EP at The Stoller Hall in Manchester next week
His first full foray into music dropped on Friday, 20 October and he's already sold out every venue on his limited run UK tour.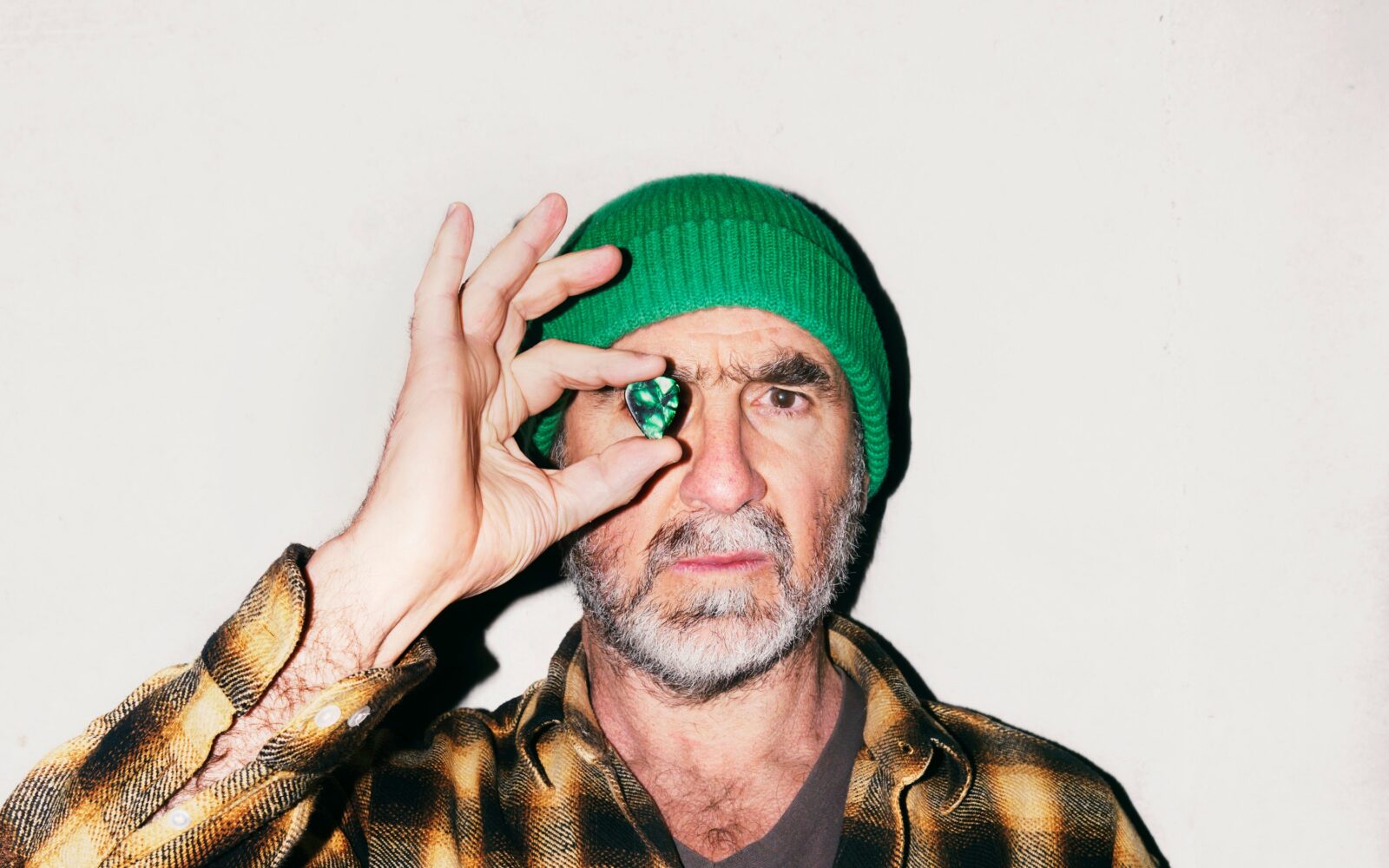 In case you weren't already aware, former footballer, actor, artist and all-round virtuoso Eric Cantona started dabbling in the world of music and after releasing his first few songs this Friday, he is already playing a sell-out Manchester show next week.
As it happens, all four of the shows on Cantona's first-ever live music tour — one of which was a second date in London that had to be added due to "phenomenal demand" — have already sold out and after giving his debut EP, I'll Make My Own Heaven, a listen, we have to say it is not bad at all…
In fact, we'd even go so far as to say it's pretty cool; it has almost Nick Cave and late Leonard Cohen-esque deep, raspy vocals with plenty of the bassy gravitas you would expect from that familiar French voice.
All that being said, don't be too gutted: you still can enter a competition to win a set of tickets to see him at The Stoller Hall in Manchester or the venue of your choice.
The Manchester United legend and Looking For Eric star began his music journey this year after diving head-first into all things creative.
He also helped curate a sports-based exhibition at the National Football Museum back in January which ended in June after great reviews from both football and art fans in equal measure.
Telling Virgin Radio UK earlier this week that regardless of the discipline, he "need[s] to express [himself]" and suggesting to the BBC, "The Rolling Stones should support me", the 57-year-old summed up his approach to all walks of life rather simply: "I can be everything but humble".
We'll tell you one thing we've always known he could do and that's come up with a memorable quote.
Read more:
Featuring both English and French lyrics across four tracks, the EP sounds pretty different from song to song, delivering a fair bit of baritone in one moment, to 60s and 70s guitar or a whispered number in the next — it's an experience, that's for sure.
We hazard to guess Reds will be more inclined to give it a go than Blues but, honestly, it's nothing if not interesting at the very least.
Cantona is set to play the beautiful Stoller Hall on Thursday, 26 October 2023 to roughly 500 people in what remains one of Manchester's most beloved intimate venues.
If you are lucky enough to be going along to watch him though, we'd avoid sitting in the front row just in case — you know, kung-fu kick range and all that…
For all the latest news, events and goings on in Greater Manchester, subscribe to The Manc newsletter HERE.
Featured Image — Supplied/Arup