Eats
Popeyes is opening its first Manchester restaurant next week — and they're giving away FREE chicken sandwiches to celebrate
It doesn't stop there either — they are going to be other exciting prizes up for grabs on the big-budget launch day.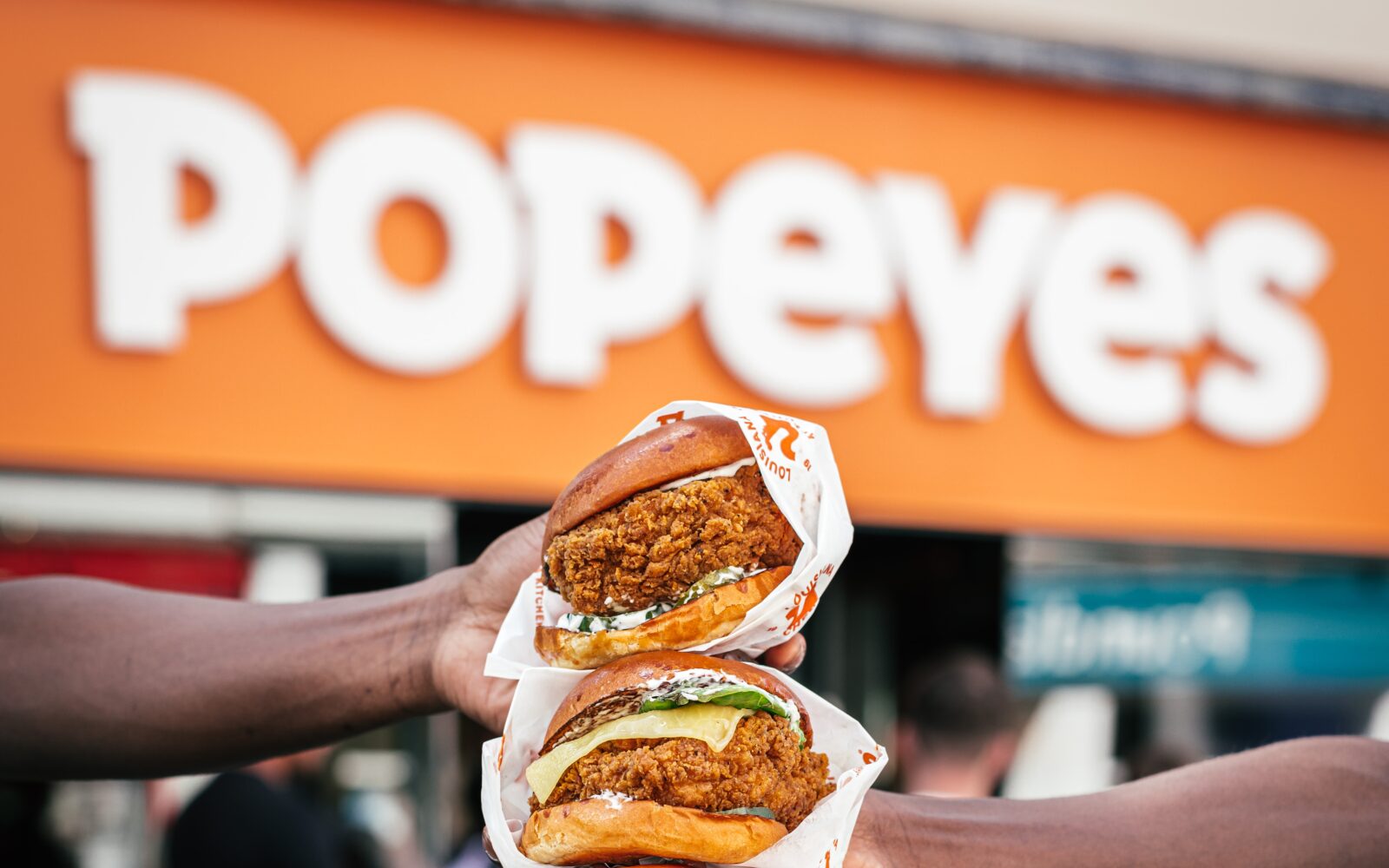 Popular American chicken spot, Popeyes, is officially opening its doors to the chain's first-ever Manchester restaurant next week and, as if that wasn't exciting enough, they're going to be handing out free chicken sandwiches too.
Absolute scenes.
Beloved in the States for many years, it was only last month that Scotland caught Lousiana fried chicken fever when Popeyes opened their first location up there and saw customers queuing for over 18 hours to get a taste of the world-famous fast food brand. Yes, apparently it's that good.
With Mancs soon to see what all the fuss is about — the city centre opening up at 11am on Thursday, 26 October — guests are being encouraged to arrive early not only to try and get their hands on a free chicken sarnie but to be in with a chance of winning other exclusive prizes too.
The all-new fried chicken shop will be located at One Piccadilly Gardens office complex and will mark the franchise's 16th opening in 2023 so far, which will also be just the 33rd UK site since landing on this side of the Atlantic back in November 2021.
On opening day, the first three people in the queue will win a free supply of Popeyes Chicken Sandwiches for a whole year and the first 25 customers in the queue will also be rewarded with a free sandwich as well as exclusive Popeyes® UK merchandise, so you best be in line bright and early.
Better still, they're pulling out all the stops to showcase that famous Southern hospitality, including rolling out an orange carpet, giving away hundreds of their iconic Chicken Sandwiches, as well as bringing a live Mardi Gras-style band, Brass Funkeys, and their New Orleans sound to Manchester.
Not only that but to celebrate the launch of their new breakfast offerings alongside the day-time menu, they will also be handing out their new Big Cajun Roll to the first 25 customers in the queue the following day (Friday, 27 October).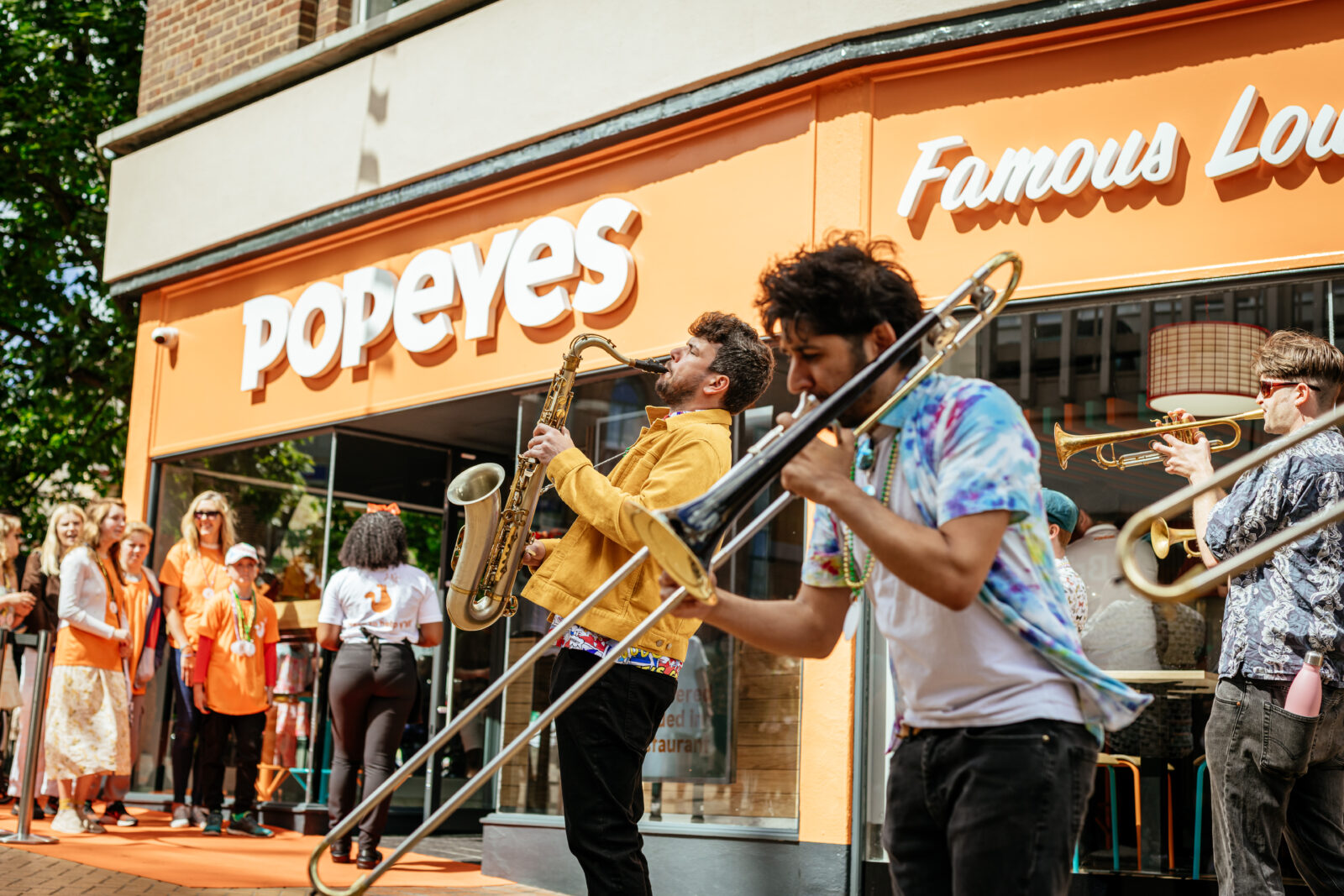 Read more:
They start serving breakfast from 8am and the menu includes other items like the big breakfast roll, cajun hash browns, Nutella-topped buttermilk biscuits and more. Again, you'll have to be quick if you want them freebies.
Once again, you need to be there in time for opening at 11am on Thursday and 8am on Friday if you want to get your hands on some free food. Best of luck!
See you in the queue, we guess — and don't think we won't fight you for a place in line either…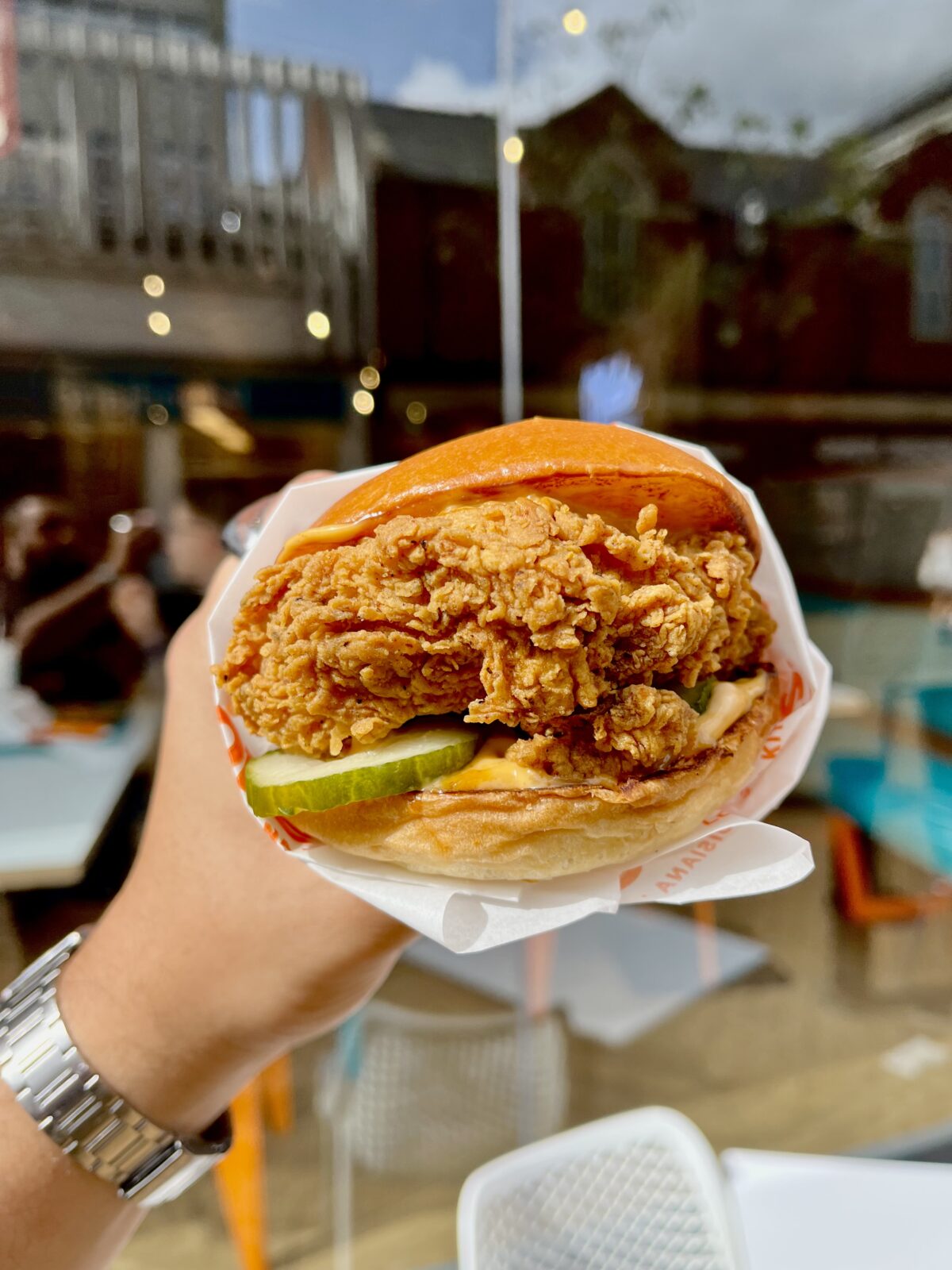 For all the latest news, events and goings on in Greater Manchester, subscribe to The Manc newsletter HERE.
Featured Image — Popeyes UK