Audio
Royal Blood at Manchester O2 Apollo — tickets, support acts, stage times and more
Big Weekend was a blip, let's get back to making a load of noise.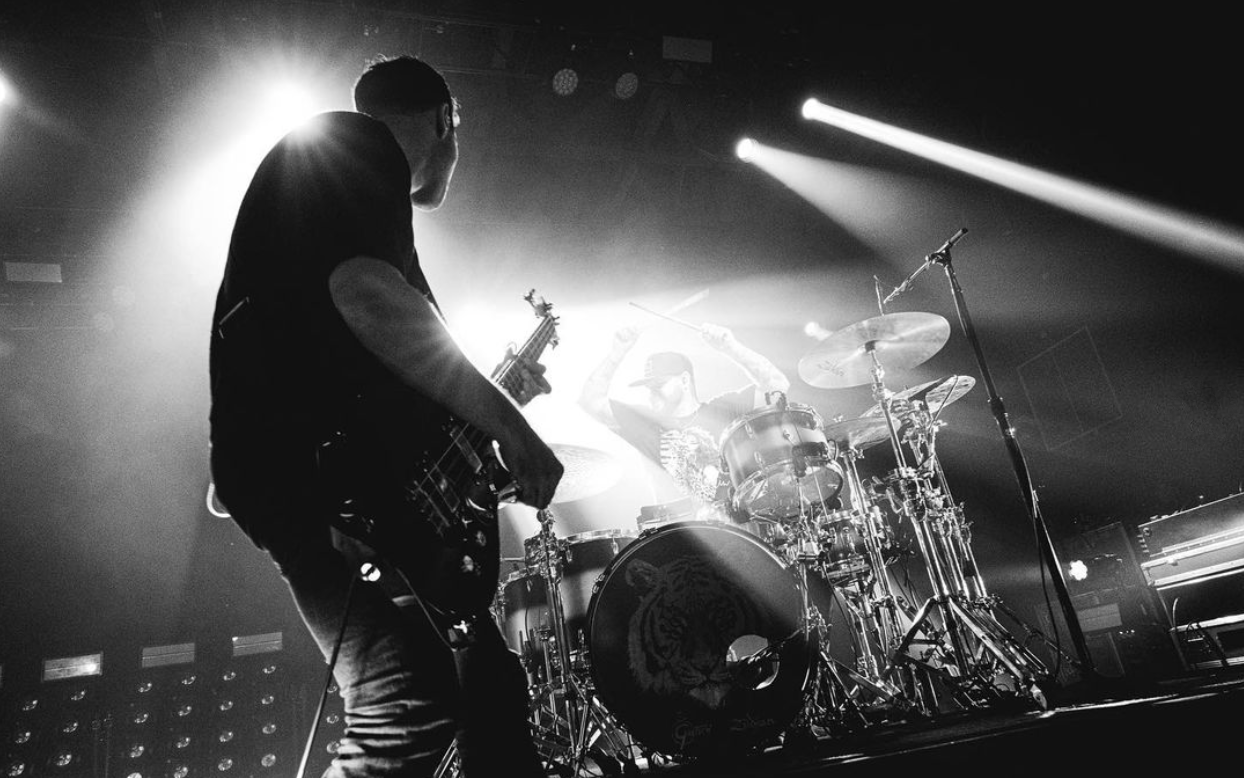 Rock duo Royal Blood are back in Manchester this Friday after smashing the AO Arena in April last year and having not long dropped their new record, Back to the Water Below, on 1 September.
Mike Kerr and Ben Thatcher have made a very successful career out of making a racket with nothing more than a bass guitar and a drumkit between them, and even despite upsetting a few people with their Radio 1 Big Weekend drama earlier this year, they're still one of the biggest bands in the UK.
In fact, with their fourth studio album now out and four consecutive number-ones to their name, not to mention charting extremely well in the US and beyond, Royal Blood remain at the forefront of modern rock music all over the world.
With that being said, regardless of what music lovers might have made of that admittedly very awkward with the crowd in Dundee, they're rockstars at the end of the day and die-hard fans wouldn't have cared for more than five minutes before grabbing a ticket. Speaking of which…
Are there tickets left for Royal Blood's O2 Apollo gig?
If you were looking to hop on the gig at the last minute, you're in luck: although the show is technically sold out, there are some standing tickets up for grabs in both the stalls and in the circle seated section of the O2 Apollo — however, they are resales.
The Brighton boys might be going for a bit of a smaller venue this time around but believe us, this place is already packed out and if you've ever been to a sold-out gig, you know it can be a proper cauldron.
You can secure a spot from £53.63 on Ticketmaster and, obviously, keep an eye on other reseller sites like Twickets and TicketSwap but, as always, we urge you to stay away from ticket touts — there's no point in getting stung on a Friday night.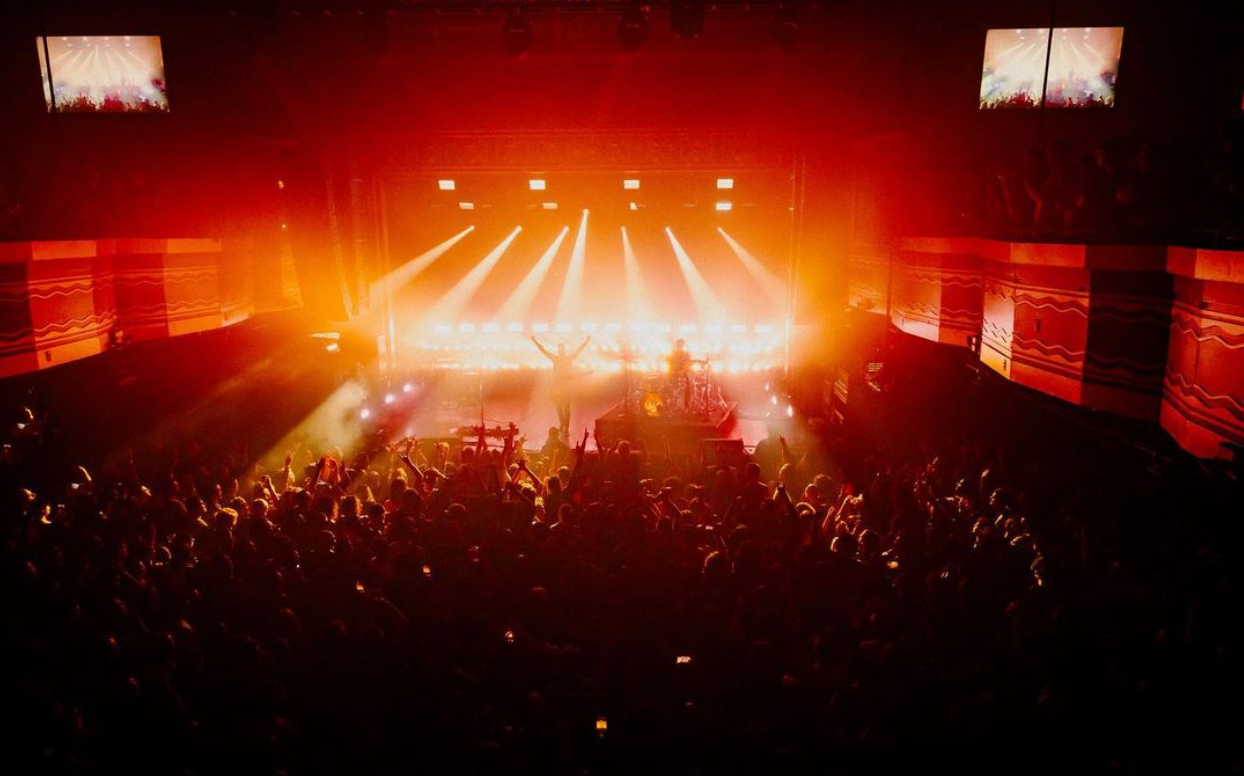 Who's supporting Royal Blood in Manchester?
As for Royal Blood's support acts for the Manchester gig, you've just got one this time which, in our opinion, often means two very good things: firstly, that the one act the artist has chosen gone is so good they don't need another warm-up and secondly, the sets usually last longer. Only good news.
On this occasion, the standalone support comes from Hastings-based three-piece HotWax, who are already making a name for themselves as one of the most exciting new names in the genre that you should keep your eye on.
The trio have been around since 2020 and literally just released a brand-new EP entitled, Invite me, kindly. If you've never come across them before, we can promise you at three things: lots of raw rock riffs that will have no trouble filling the room, plenty of harmonised vocals and some funky basslines — no wonder Mike and Ben like them.
Stage times
Now, as for when you'll be hearing these two brilliant bands, the Apollo's doors open at 7pm on Friday, 21 October and the curfew is expected to be around 11pm as per usual.
The venue doesn't usually announce the specific stage times until around 2pm the day of the event but we'll update you as soon as we know more. That being said, you can probably expect Royal Blood to take the stage around 9pm.
It goes without saying that stage times are always subject to change, so make sure to keep an eye on both the band and the Apollo's social media channels, as well as check the event page nearer to the time.
Setlist
Having not long wrapped up their North American shows, Manchester has the honour of being the first proper date on the UK leg of their tour (because of course it does) after just playing a handful of more intimate album launch shows back at the start of last month.
With that being said, Royal Blood could have changed up things since then but if we're going off their most recent shows over in the States, Setlist.fm has the running order looking something like this:
Mountains at Midnight
Boilermaker
Come on Over
Lights Out
Triggers
Trouble's Coming
Typhoons
Pull Me Through
Little Monster (followed by drum solo)
How Did We Get So Dark?
Tell Me When It's Too Late
Loose Change
Out of the Black
Encore:
Waves
Shiner in the Dark
Figure It Out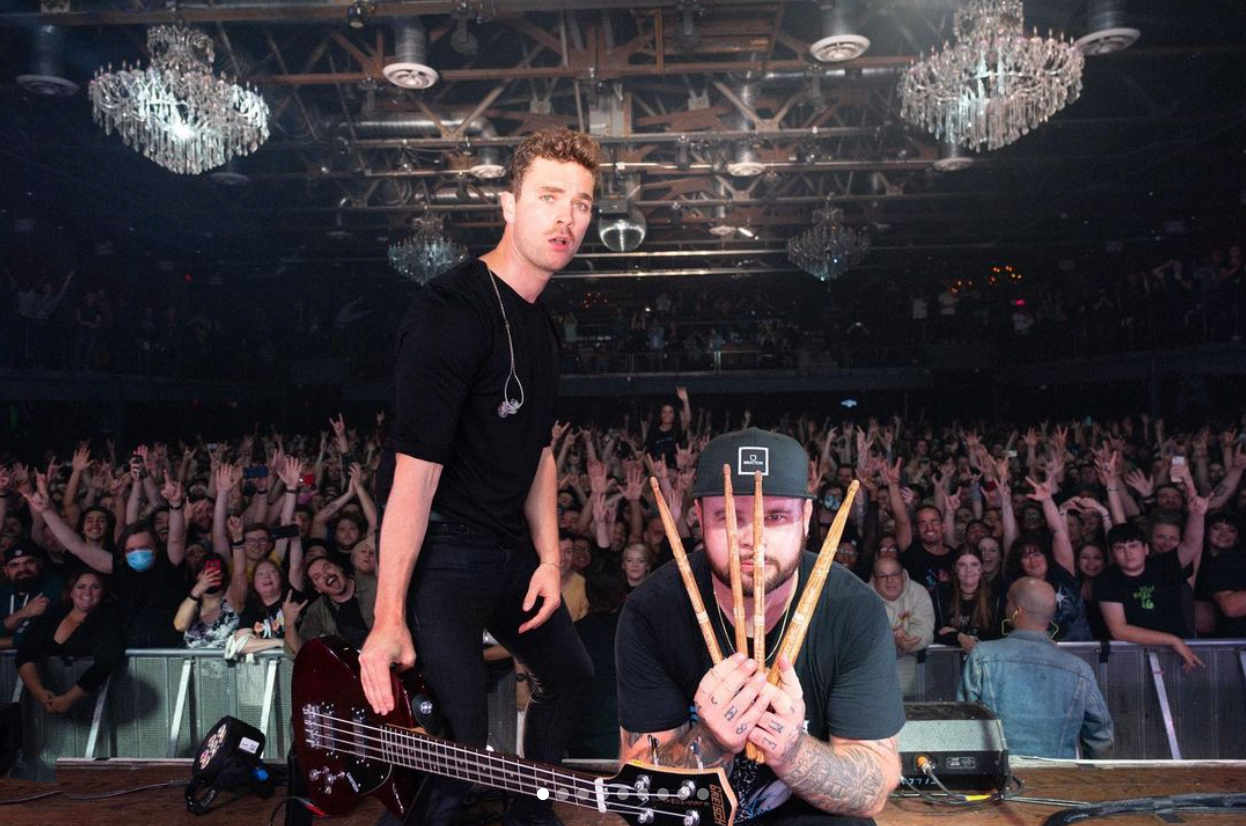 Travel and parking for the O2 Apollo
As for those of you who haven't been to this legendary gig location before or might be travelling into town from elsewhere, it's very straightforward to get there.
Your main train station is, of course, Manchester Piccadilly and the same goes for your nearest Metrolink tram stop. There are also plenty of buses from the city centre on the Bee Network, with 192, 201, 203, 204 and 205 all stopping right by the Apollo. You can check the TfGM website for more info and to plan your journey.
As for parking for those of you driving to the concert, there are two official car parks immediately adjacent to the building which will both cost £10.00 to stay there — strictly cash only and obviously on a first-come-first-serve basis.
Read more:
With plenty of new tracks being played for the first time as well as the hits that put these two musicians on the map, this is sure to be an absolute rager of a gig in what remains one of our favourite venues.
We'll tell you another thing, there'll be nothing disappointing or "pathetic" about the crowd's performance here in Manchester, lads — you just make sure you put on a good show and we'll do all the rest, don't worry.
See you there.
For all the latest news, events and goings on in Greater Manchester, subscribe to The Manc newsletter HERE.
Featured Image — Royal Blood (via Instagram)