Audio
House of the Dragon star Milly Alcock pops up in Noel Gallagher's new music video
His new album releases this summer.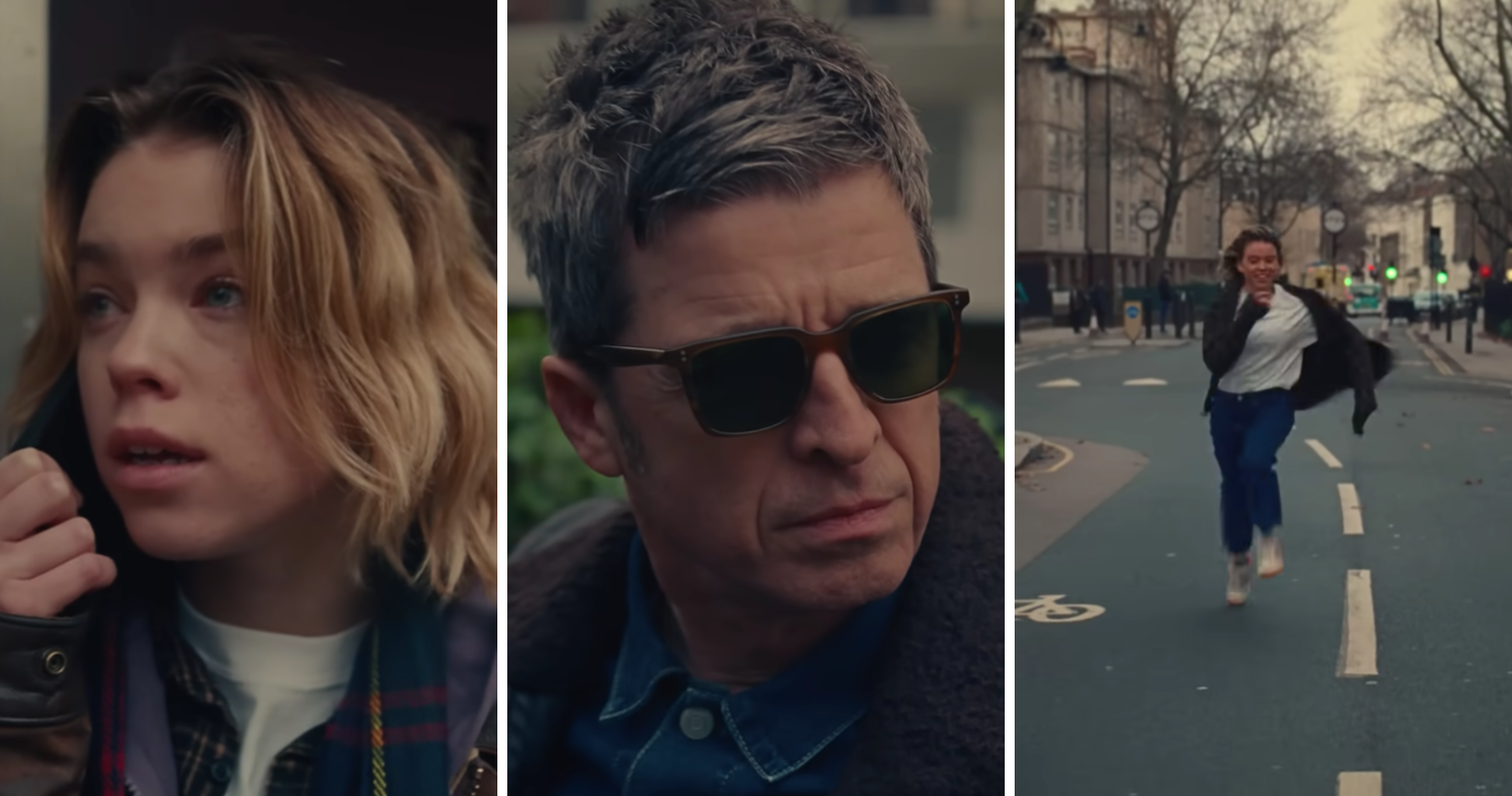 Noel Gallagher's latest single, 'Easy Now', released earlier this week and just so happens to feature a queen, as actor Milly Alcock stars in the evocative new music video.
The 22-year-old Aussie has already appeared in various movies and TV shows across the UK, US and Australia in her relatively short career, but is undoubtedly best known for playing Princess Rhaenyra Targaryen in HBO's House of the Dragon.
Playing the younger version of the Westerosi princess turned Queen of the seven kingdoms in the Game of Thrones, Alcock is now a more recognisable face than ever
Swapping the courtly robes and fantasy palaces for a hoody, baggy jeans, an oversized jacket and a pair of trainers as she walks around a nondescript urban area, the young actor managed to say quite a lot without us ever hearing her voice.
While you might have expected co-star Olivia Cooke to be the more likely of the two fictional queens to be approached for the lead role in the iconic Manc musician's new video now that people are finally realising that she is from Oldham, but her rebellious opposite number in the hit show is equally brilliant.
Noel Gallagher and his High Flying Birds announced their fourth studio album, Council Skies, on Tuesday, 17 January and, as you can see, this visualization for this lead single is very much about building from that title.
Based on the title of a book by illustrator and friend Pete McKee, the new record is said to showcase Gallagher reminiscing about what it was like growing up in Manchester. Born in Longsight and raised in Burnage, the council estates of Greater Manchester were all he and brother Liam ever knew.
While Oasis ultimately moved down to London whilst riding the wave of success and the Britpop era, this album is seemingly about tapping into those northern, working-class surroundings that so many of us are familiar with. The album cover also pays tribute to his beloved Manchester City Football Club:
Read more:
Speaking in a statement, the 55-year-old said of the project: "It's going back to the beginning. Daydreaming, looking up at the sky and wondering about what life could be… that's as true to me now as it was in the early '90s. When I was growing up in poverty and unemployment, music took me out of that."
It only takes you hearing a few of the lyrics to get a taste of the themes undercutting the track and, presumably, the album as a whole: the aspirations of youth, looking to escape the monotony of everyday normality and so on.
Elsewhere, while Gallagher is obviously fully focused on the new album and the inevitable tour to follow, he was recently asked about that old chestnut: 'are Oasis ever getting back together?'
However, his answer was a lot more suggestive than usual.
Noel Gallagher's High Flying Birds' new album, Council Skies, drops on 2 June, 2023 and you can watch the full video for the first official single, 'Easy Now', down below.
As is often the case with Noel, it's an absolutely beautiful track and Milly Alcock gives a powerful performance.
Roll on June.
For all the latest news, events and goings on in Greater Manchester, subscribe to The Manc newsletter HERE.
Featured Image — Noel Gallagher (via YouTube)