Audio
The Lottery Winners announce new music with the most nostalgic album reveal video ever
They've absolutely nailed this, right down to the minute details. Absolutely smashed it.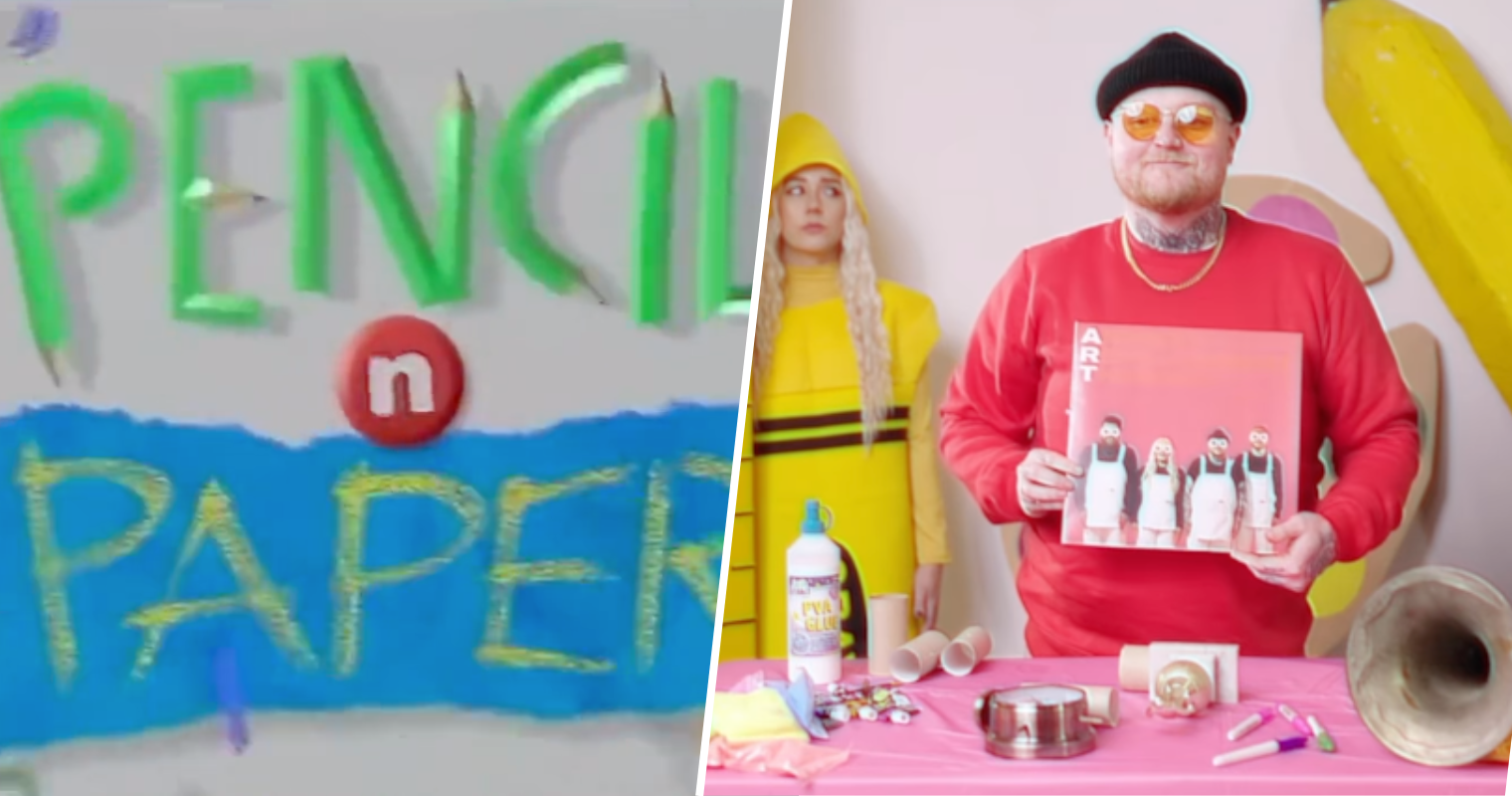 Ever-rising Greater Manchester band, The Lottery Winners, have announced new music with the most nostalgic album reveal video ever. Strap in for 90s and early noughties memories.
Already on to their fifth album in what feels like a whirlwind three years of releases, the local lads confirmed the title of their record, A.R.T (Art Replacement Therapy), last week and have clearly ran with the name for the announcement.
Treating us to a pure 90s throwback with an almost shot-for-shot Art Attack parody that Neil Buchanan himself would be proud of, the band got together to film the reminiscent comedy short, recreating everything from the iconic animated intro to the talking clay head.
Core memory unlocked.
How brilliant is that?
We particularly enjoyed them fully acknowledging the stress of filming in the caption, confessing that drummer "Joe [Singleton] was, and still is, absolutely fuming about what we made him do in this video."
The Lottery Winners' new album will feature special appearances from the likes of Shaun Ryder, Boy George, Frank Turner and more, and from what we've heard thanks to their latest single, 'Worry', it's gonna be another belter.
Better still, the Leigh-based five-piece are also joining Turner and his Sleeping Souls on his tour as of today (31 January) after the 'Wessex Boy' featured on the title track of their third album, Start Again.
Read more:
If you want a grab a ticket to one of the shows you can do so HERE and anyone heading to this year's Neighbourhood Weekender will also be able to
Moreover, anyone who pre-orders the album will also get a free rarities EP CD as well, jam-packed with demos and B-sides. Class.
The Lottery Winners' new album, Art Replacement Therapy, drops on April 28.
For all the latest news, events and goings on in Greater Manchester, subscribe to The Manc newsletter HERE.
Featured Image — The Lottery Winners