Audio
Rick Astley on playing Kendal Calling, bromance with Blossoms and the legacy of 'that' song
'There's still a part of me that's a 21-year-old kid... I don't think that ever goes away.'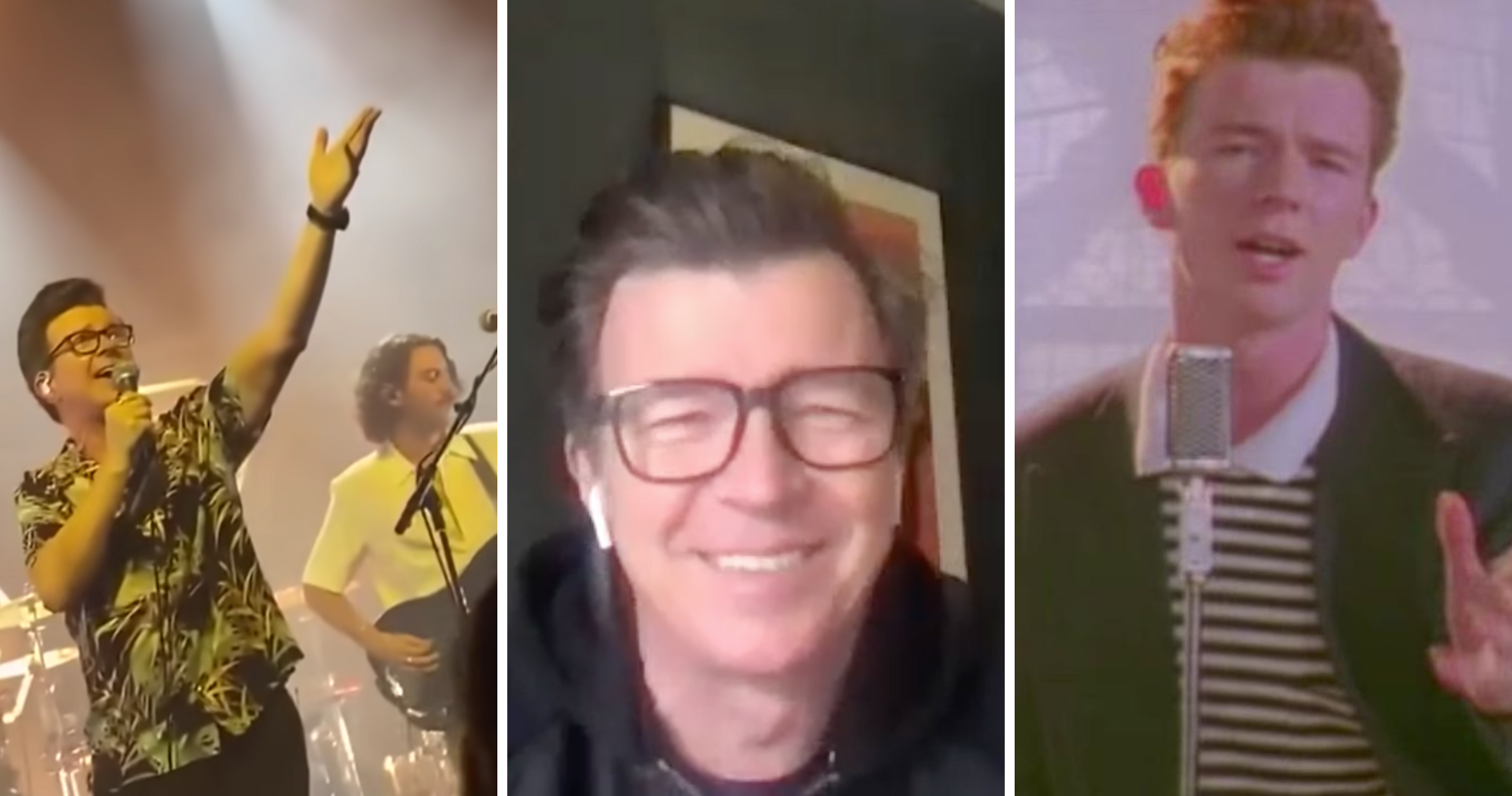 The Manc recently got to sit down with music veteran, pop legend, 80s icon and one of the founding fathers of online meme culture, Rick Astley, to chat tunes, touring, Manchester memories and more.
One of several names on the blockbuster list of acts at Kendal Calling this year, Astley will be playing the popular Lake District festival for the first time, and his excitement was plain to see.
Asking him about his relationship with festivals and playing to such varied crowds, the interview spun off into a wonderful conversation about how his how style and reputation may have shifted over the years, but his love for performing and putting on a good show has stayed the same.
Kendal Calling debut
We kicked things off by discussing how it feels to be playing the main stage at such a big festival — one that he's never played before.
"It is [my first time] yeah, crazy stuff. It's been on our radar as I get to play festivals more and more these days, but it's kind of odd because they're so eclectic now. You can literally go from Rammstein to Dolly Parton — I don't know where I fit in between those two but that's what I really like about it."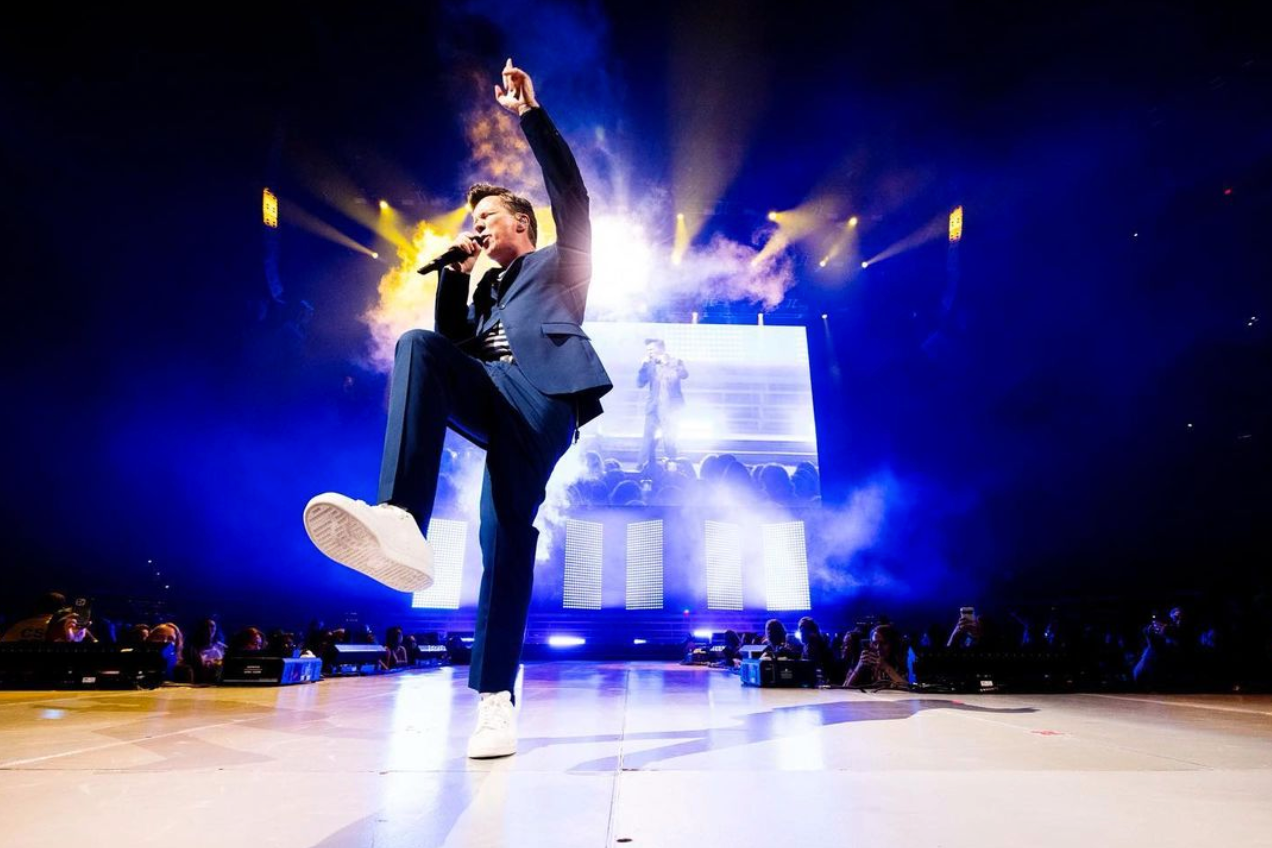 Deeply invigorated by sharing the bill with such a variety of names, he said festivals "show the true feeling of how people listen to music now; it's way more eclectic than when I was a kid".
Though he's dropped his daughter off at plenty down the years, Rick went on to confess that he's never been to Kendal Calling a punter or many other festivals for that matter, but mainly down to working hard in the industry from a young age and the genre entrenchment that used to plague the festival scene.
"When I was having my moment back in the 80s and early 90s, festivals weren't really a pop thing and as a kid I just didn't really do it", though he did give a shout-out to Glastonbury and Secret Garden Party over in Cambridgeshire on his daughter's behalf — again, examples of truly mixed music events.
As for those he's played, however, they've clearly left a lasting impression. "I did a mad one in Japan that was just immense and huge", said Rick, "I don't know how people do it — which one [artist should you pick]? You've got one person you really want to see playing at the same time as one of the headline acts.
"It's really tricky and then there's the FOMO of it as well because you just know there's going to be the best gig on the planet over there while you were watching the headline act."
However, for many, the toss-up and element of risk that goes with having all these performers in one place is 'the juice', as he puts it. Citing Kendal as one of many incredible lineups this year, the variety of stuff on offer, not to mention the guarantee of bangers from big names, are just too enticing to pass up.
The 80s, that song and giving the crowd their money's worth
Now, it would have been bizarre and almost disingenuous of us not to touch on the iconic track that helped launch Astley's career back in 1987, so we didn't dance around the subject and, thankfully, neither did he. The dancing around is very much saved for his shows.
Labelling 'Never Gonna Give You Up' as the song whose name never even needs to be specified — a personal Voldemort, of sorts (his words, not ours) — we'd always wondered how he felt about being predominantly known for a sound that also took on an entirely new life completely out of his control.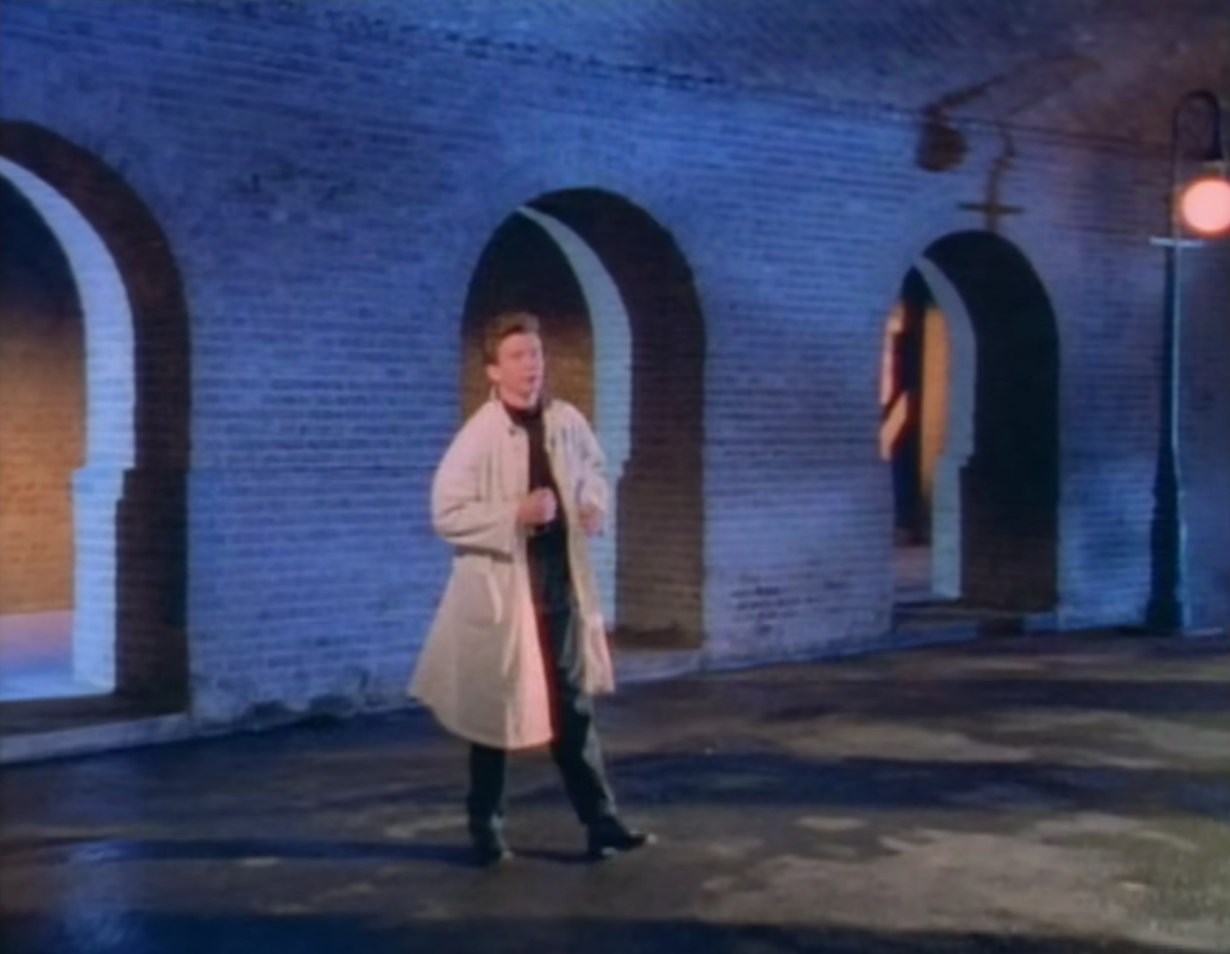 "I know exactly what that song is and I think I've got a decent idea of where I am and who I am", he says. "I respect that song and the life it's given me, for sure, but I also know that if it's a festival then there's a portion of people just waiting for me to play that song, which is why I always play it last!
"We did Reading a few years back and you can just feel this sort of gradual filling in of the audience towards the end of the set because so many of them just want to hear that one song."
This wasn't said through gritted teeth, though. Rick described it as feeling like a challenge; whether they're in the crowd to listen to his big hit or simply to be in the right place for the next band coming on, the aim remains the same: get them on side.
Thinking back to that same challenging feeling when he first started out playing in pubs as a kid, he said that instead of being terrified, it now fills him with "so much adrenaline… you really want to go for it and there's a bit of a spirit of that with festivals… there is a kind of competition to win over the crowd".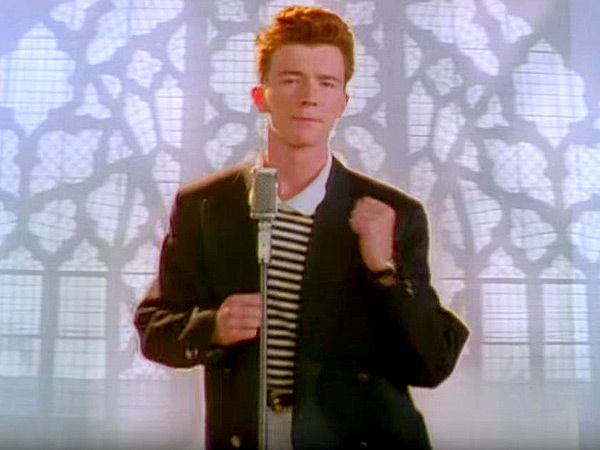 Happy to remain modest, understated and enderaringly self-deprecating, he went on to say that there's often an aspect of people realising, 'oh, he can actually sing!' and 'oh, he's not made of cardboard'.
While he knows not everyone is going to be aware of his wider work — especially newer generations of gig-goers — festivals like Kendal Calling provide a potent mix of all demographics and young people, especially, "bring an energy that gigs thrive on" and "lust for music… nothing has changed that."
More importantly, even at his own gigs, he insists that not only do he and his band feel like they've already 'won' but, simultaneously, they know they still have work to do. "They've bought a ticket but that's not where it ends", i.e. you've got to earn it and make sure they get what they paid for.
We're glad to inform you that when he feels he needs a kick up the arse, not unlike the rest of us, a shot Jäger usually does the trick. He even does it before interviews — we hope that includes us, Rick.
What's it like being one of the original memes?
Of course, part of the reason that 'Never Gonna Give You Up' has lasted the test of time is not only because it was a genuinely a massive hit when it first released, but because of the second life it was afforded thanks to the now age-old online trend of 'Rickrolling'.
Arguably the original form of trolling and perhaps the first true meme before the word even existed, the 'Rick Roll' prank made the track synonymous with comedy and seemed ubiquitous throughout the 2000s and 2010s. According to the man himself, he found out about it like everyone else first did: over email.
"I remember it well. I was on holiday at the time in Italy and my friend Rickrolled me in an email. I was just like 'whatever' and kind of ignored it. Then he did it again and so we got on the phone and I still felt a bit baffled even after he explained it to me.
"I think it originated in America… that was a long time ago and even still it's hard to put in a box. Now, with TikTok and whatever comes next, it'll change again as someone else discovers it". And he's right: as generations have followed, each one has been introduced to the classic and comical bait and switch.
He's someone who understands the fear of being known for one song more than most but, nevertheless, he reiterated: "It's been really good to me… and because it was my first it's been downhill ever since [there's that charming self-deprecation again] but it's put me in some amazing places.
"I won't lie to you, I wish I had 10 of them! But that's just the nature of a song like that; every now and again there's a unicorn song that just stands out for whatever reason — even if people hate it they're aware of it".
However, he did say that there is growing "affection" for the song because of nostalgic significance. "It's memories, the time the song was around and what they were doing, but it's still a balancing act", he says. "I'm aware of [what it means to most fans] but I don't suffer with it, I just like to be conscious of it."
Manchester: music, nightlife and Northern pride
We then moved on to his relationship with this city and the Manchester music scene down the years, a subject he evidently had just as much passion and knowledge for as anyone from round our way, as well as an understanding of how influential it has been on modern culture as a whole.
"In a way, Manchester has punched above its weight over the years", he believes. "It isn't that big of a city but it's produced some worldwide-conquering musicians and I feel a bit proud of that. If I'm abroad and people say 'where are you from?', I say you've never heard of it but it's near Manchester".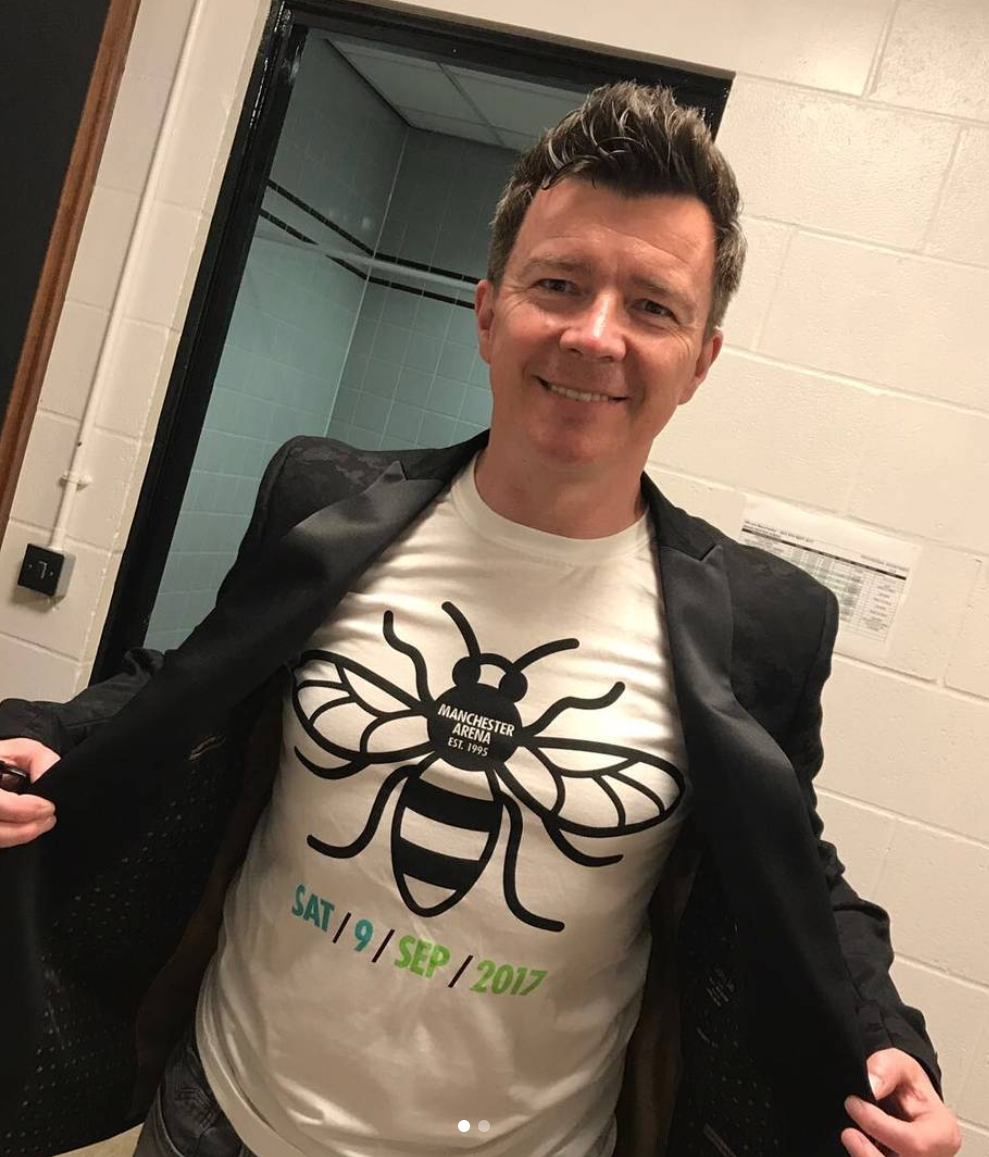 The subsequent reaction is much like you'd expect: they namedrop United and City then rattle off five or six of their favourite Manc bands. He also noted that one of the things he enjoys the most about it has been his wife and daughter's relationship with visiting as outsiders with Danish heritage.
"They love coming to Manchester and I think they understand the [regional] difference, which is important… I've lived down south for 30 years but I'm still a closet Northerner… I am from Newton-le-Willows, which is just as close to Liverpool, but all my memories of record-hunting and buying clothes are in Manchester.
"Back in the day, that was the dream: 'One day we're gonna play in Manchester' — it wasn't London… It's hard to define and I don't wanna be like oh 'I'm proper Manc me' because I wasn't born there and haven't lived there for years, but there is still an affection for being in Manchester and being from the North".
There was a visible look of joy as he reminisced about driving here in his brother's Honda Civic and enjoying some of his first 'big' gigs in the city. It still means a lot to him and his career and was a big part of his youth. He noted clubbing at Wigan Pier and the Tropicana as some of his fondest memories.
Singing Smiths songs with Blossoms and delighting a new audience
Rick's connection with Greater Manchester has also grown stronger in more recent times thanks to becoming close friends with Blossoms — a relationship which was struck up off the back of playing the We Are Manchester benefit gig following the Arena attack.
After getting to know them and jumping on an episode of their 'Pubcast', a simple story about walking past The Smiths bassist Andy Rourke pottering about town back in the day suddenly turned into them indulging his fantasy of doing a gig where he only played The Smiths all night. So that's what they did.
Rick says, "we've been friends ever since", spending time with them in Stockport and going out for a beer every now and again, as well as jumping on stage at a few dates on their latest tour. As he sees it, the increasingly successful SK band have "gone on to another level".
"They did that thing with The Killers last summer which obviously helps. Going back to festivals, you almost take things on board via osmosis, like, 'ok, this is like playing a football stadium' and I think they've now brought that to their own shows".
"Tom [Ogden's] always been great at the front but it's something else now. They're really great guys and if we never play again or not, they're just really fun to hang out with — which is a bit weird because they're all younger than my daughter but, y'know".
The joy of performing and reinventing never goes away
But, thankfully, they will be playing together again at Kendal later this year, with Astley essentially opening up for them on the main stage. As for whether or not he thinks playing alongside them helps bring him a new audience, the jury's still out in his eyes.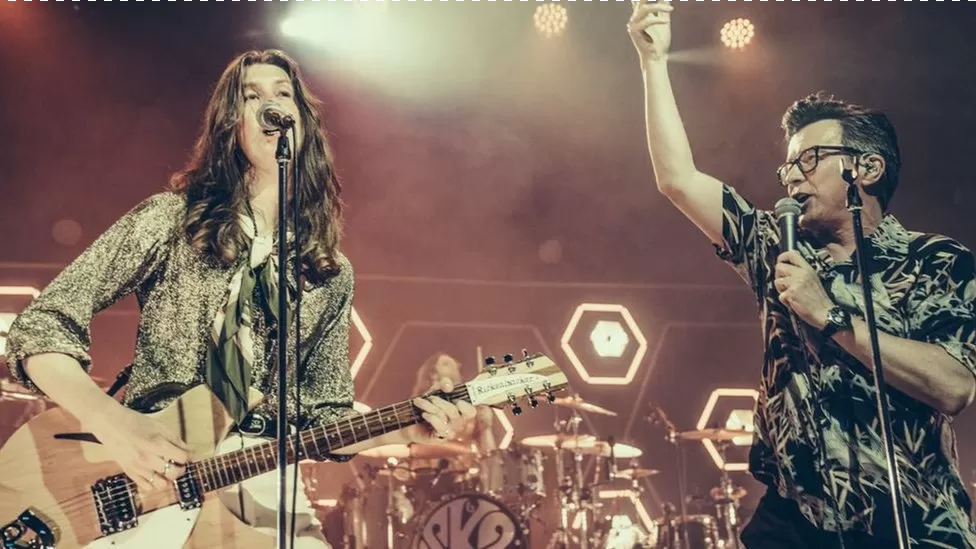 "I'm not sure. It might have just jogged people's thought process. Music now is a little bit different than any other time in history, I think, in the sense of what goes together and what doesn't…
"Because I'm a bit older and maybe partly to do with covid, if you get a chance to do something you kind of fancy doing, just try it and let the cards fall the way they do. People might slate you or whatever — just get your joy out of it because you're don't know how long you're here for".
Touching on his recent big band gigs where he played nothing but Sinatra and swing classics with a full orchestra, he said that the emotion of performing the same songs he used to listen to his dad sang around the house or his mum played on the piano brought him to tears during rehearsals.
"There's a sense within me even after all these years that I still want that I still want that level of emotion. Fame, money and whatever, that's all marvellous but, without being a git about it, I've had some of that and it's not gonna get you out of bed, if I'm honest.
"When I say yes to things, the main priority is does my gut instinct say I really want to do that and that's kind of where I'm at… that's how I ended up stage with Blossoms singing Smiths songs. Let's just do it and we'll work things out afterwards — there's a real joy in it.
"Back when I was a kid and we went to rehearse where, we never overthought it, we just did it, enjoyed it and grinned the whole time. There's something great about that. Even now I know how lucky I am because I get to do things that aren't par for the course".
One of those things, he revealed to us, was that "bonkers" night in Albert Hall, where he detailed how despite knowing The Smiths' discography back to front, the sight of the screen displaying the lyrics 'melt' in front of him as the room was so hot gave him that same sense of adrenaline he'd referred to.
He said that everyone was just as happy to do it as they were terrified, but that it simply added another layer to the show and made it one he'll never forget. The 56-year-old said he had a similarly surreal reaction after returning to the Apollo for the first time since he played their back in 1988.
Rickroll on July
Drawing our chat to a close, even after his long and illustrious career, we wanted to know what still remains on Rick Astley's bucket list. His answer was a measured but hopeful one.
"I'm cautious about saying this because I don't want to sound like some middle-aged dreamer, but like any artist who's experienced having a worldwide number one record—get me!", he says with more classically British sarcasm, "I would love to do that again".
Although he said he suspects "that's probably impossible" barring a global star collaborating with him in some way, it doesn't mean he is any less hungry to give it a go. As he puts it, "there's still a part of me that's a 21-year-old kid who's right about to release their first record. I don't think that ever goes away".
He might be happy to sell himself short but we're thoroughly enjoying the 'Ricknaissance' and we don't see why playing bangers with Blossoms and delighting the crowds at Kendal couldn't see him enjoy a second spell in the sun some day. He's always been more than just that song, you just need to listen.
You can find out more about Rick Astley and the full Kendal Calling 2023 lineup down below and be sure to keep your eyes peeled for the full video interview coming soon.
Read more:
For all the latest news, events and goings on in Greater Manchester, subscribe to The Manc newsletter HERE.
Featured Image — @atmostonetour (via Twitter)/The Manc Group/Rick Astley (via YouTube)