Audio
The View, Brooke Combe, Corella and more join the Neighbourhood Weekender 2023 lineup
Can we just fast forward to May already?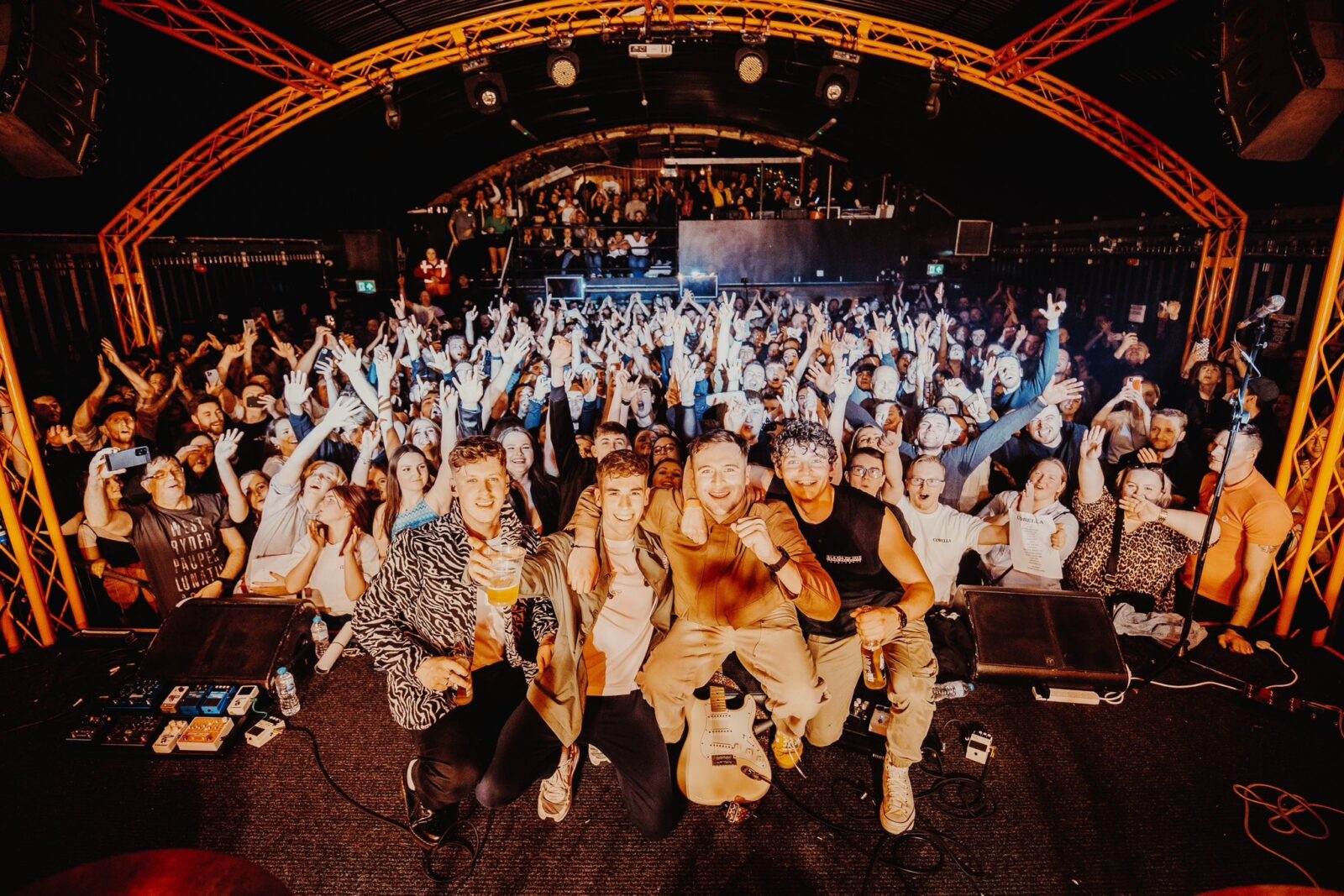 More acts have joined the Neighbourhood Weekender lineup for 2023 and as well as some big names, it looks like there's going to be even more Manc music on show this year. You love to see it.
Neighbourhood 2023 is already shaping up to be an absolute belter with the likes of Pulp, The Kooks, Paul Heaton and Jacqui Abbot, The Wombats, Anne Marie and countless other huge others already announced for this year.
But if there's one thing we know about the Warrington weekender it's that there are always more surprises down the line, right up until the last minute, and to whet your appetite for the festival favourite.
The latest from the organisers is that several new artists are now joining the NBHD lineup, such as Scottish stars and veritable indie veteran The View, fellow compatriot Brooke Combe (one of the most exciting new soloists we've heard in a long time), The Goa Express from Burnley and 14 other acts.
One of the names we're most excited to see playing on the Sunday are local lads, Corella. Named after an indigenous Australian bird, the rock and indie quarter are former BIMM students who are quickly becoming one of the most talked-about groups in the city.
The Manc musicians went on to survive lockdown together, writing new tunes and even hosting virtual live gigs called 'Club Corella' every weekend throughout the pandemic. God, we don't half love this kind of graft, especially in hard times. Well in, lads.
Since then, they've gone from strength to strength and now, fresh from their sellout gig at Gorilla — which they hailed as "a dream come true" and a "moment we will never forget" — they'll be following it up with a full Weekender slot in just a couple month's time.
If their performance at Gorilla and at last year's Neighbourhood Festival in the city is anything to go by, they're going to absolutely smash it.
Read more:
Neighbourhood Weekender 2023's lineup is sounding more and more like it could go down as a year you don't want to miss.
The weekend of gigs kicks at the beautiful Victoria Park in Warrington on 27 May and last until the following Sunday. However, to make things even better there's also going to be a massive warm-up show featuring The Stone Roses' Ian Brown, Happy Mondays and more.
You can grab your tickets HERE.
For all the latest news, events and goings on in Greater Manchester, subscribe to The Manc newsletter HERE.
Featured Image — The View (via Twitter)/Corella/Brooke Combe(via Instagram)