Audio
A night under rainy Council Skies that we'll never forget — Noel Gallagher at Wythenshawe Park
A historic night and genuine bucket-hatted, bucket list stuff.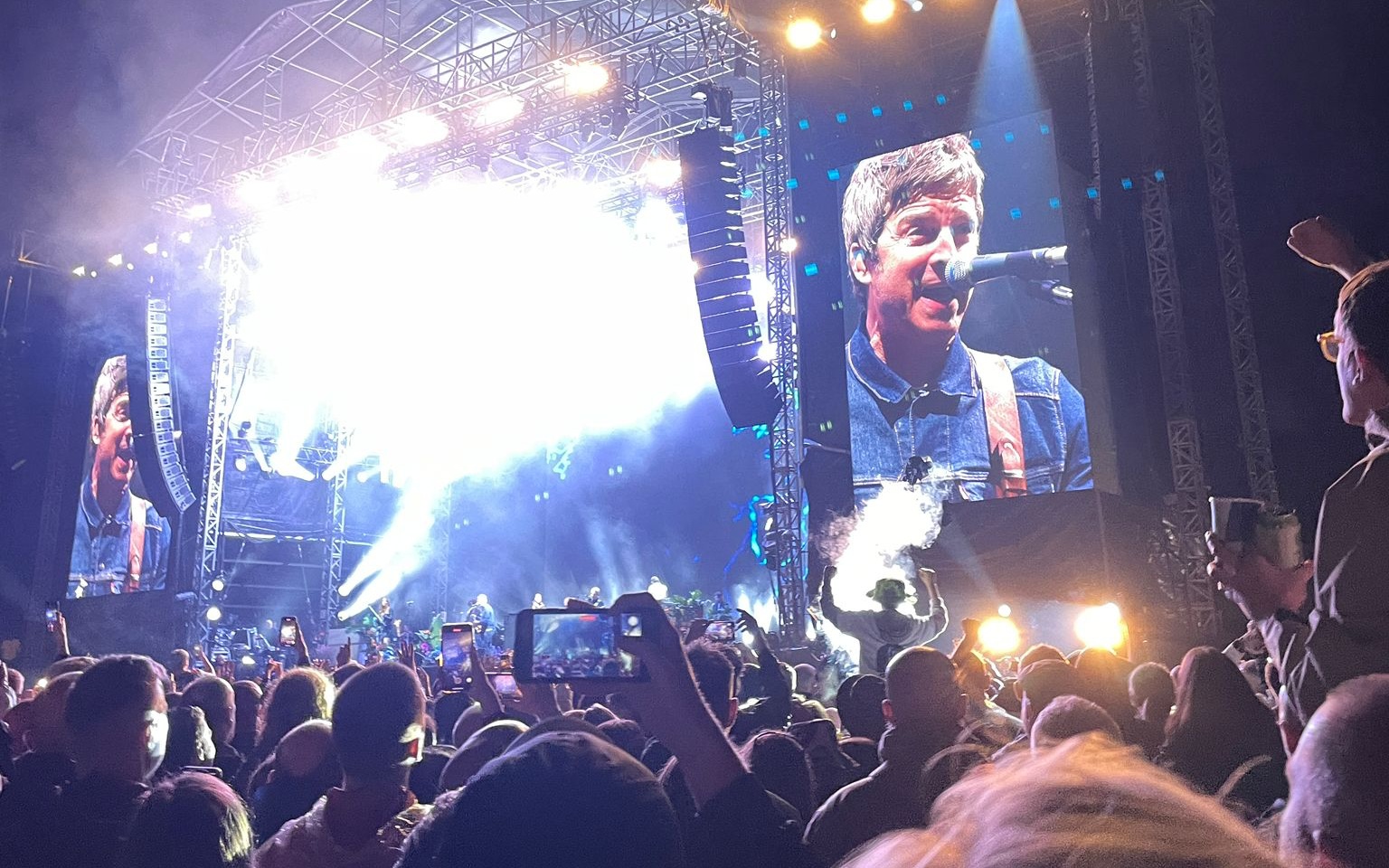 You don't get many chances to see one of the greatest musicians of all time play a huge homecoming show in front of nearly 25,000 of his own, so Noel Gallagher's massive Manchester gig in Wythenshawe Park was always a must-not-miss for us.
To be fair, you don't even need to be from these parts to understand how big a deal it was for so many locals to get the chance to see someone from 'round their way hold not only one of the biggest concerts of the year but the first ever live concert Wythenshawe Park has ever seen.
It's only been a couple of months since Noel and his High Flying Birds released Council Skies, the eldest Gallagher brother's fourth solo studio album, but we've had plenty of time to sit with it since then and can comfortably say it's some of the best stuff he's released post-Oasis.
That being said, it felt beyond special to hear something with that title played smack bang in the middle of one of the biggest council estates in Europe and enjoy an album that celebrates a lot of what growing up in places like these is all about among a predominantly Manc crowd. And that was just one part of what was a great day of music.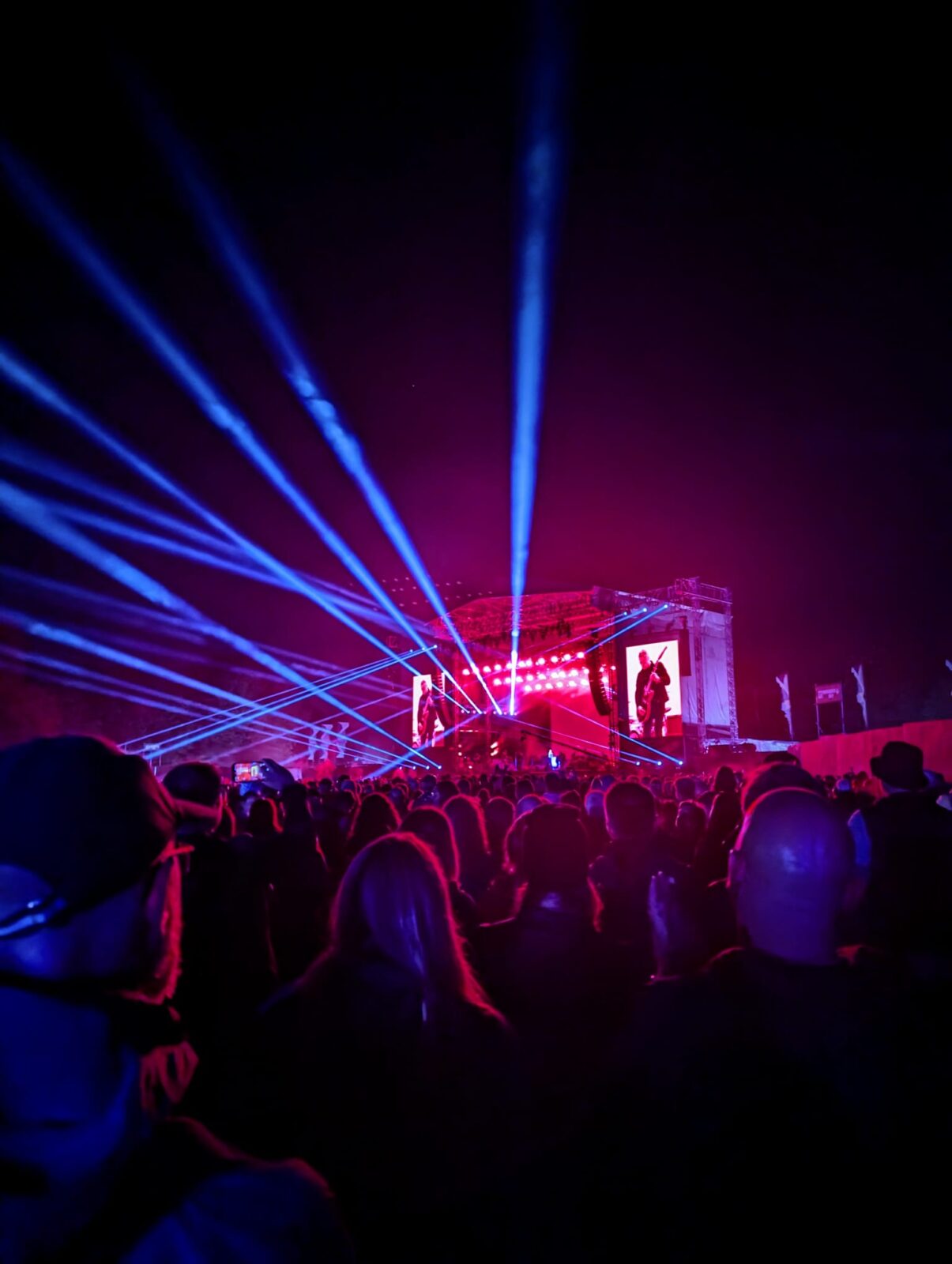 It was a massively busy day for Greater Manchester as a whole and, in truth, with so much going on in the city centre alone we didn't manage to make it over to the 109-acre park until around 5ish, just before support act Future Islands got going — a gig we'd normally pay good money just to see on their own.
However, The Manc office favourites unfortunately only got a few songs in before the weather turned on us and frenetic frontman Samuel T. Herring, already pretty soaked from the rain, had to inform the crowd that they were going off-stage for a little while because of a thunder warning.
Ironically, the break came in what was a moment of calm before the literal storm, as the American synth-wave outfit were playing their latest single, 'Deep in the Night': a slower, more solemn tune compared to the likes of 'Seasons (Waiting On You)' — a fan favourite hit that they had no trouble getting started with.
Sadly, however, we weren't to know that they wouldn't be coming back on and as the big screen flashed up with the message "temporary show stop", the thunder and lightning arrived right on cue. What we did here from them was as magical as always and rest assured, we'll be seeing them again soon.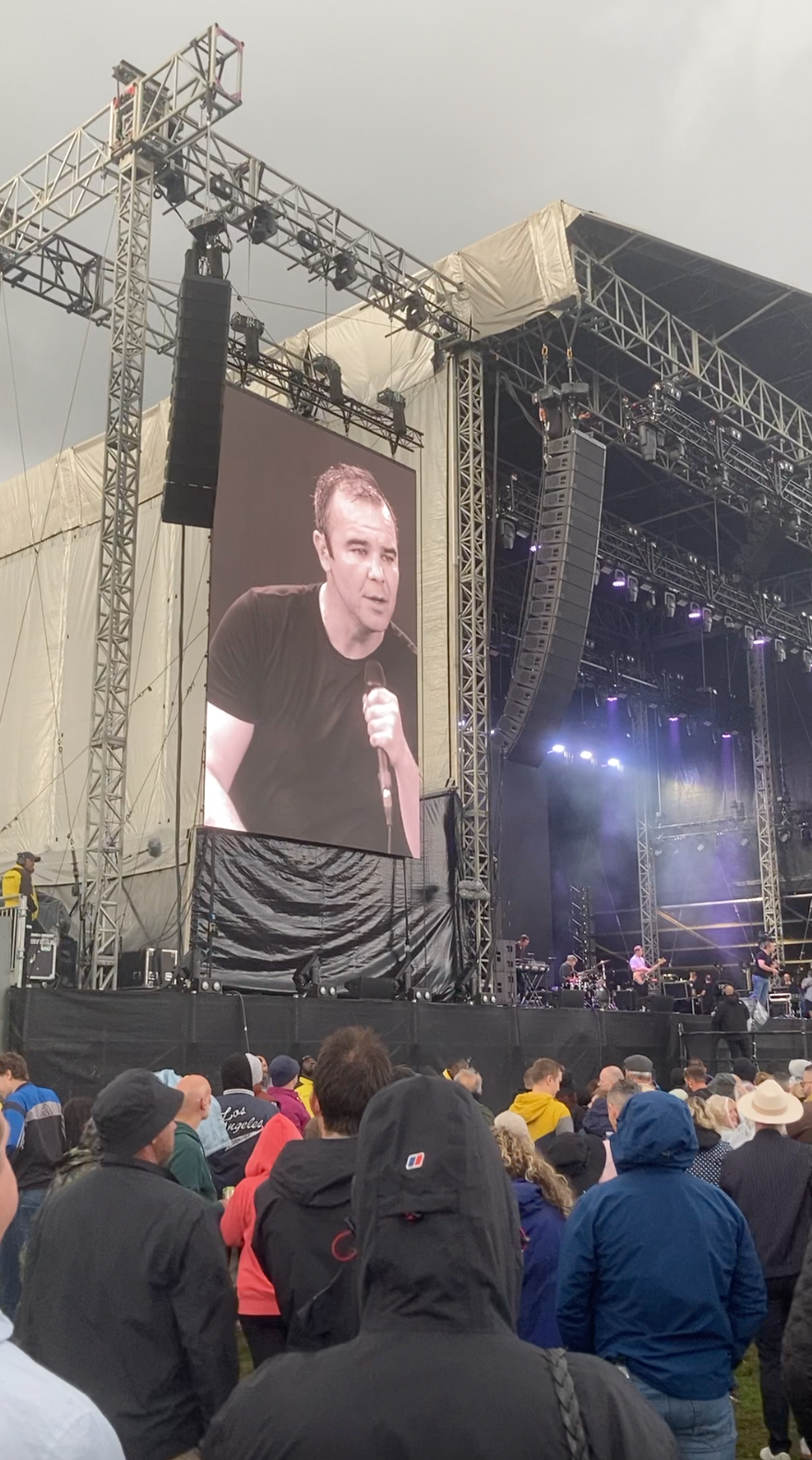 Once the deluge had ended and we seized the opportunity to get some proper scran in us as thousands took shelter under tents, trees and the small overhangs of food vans, we ventured back out into the big field with our hoods up and our spirits still high.
The whole scene was as quintessentially Manc as you can imagine: rain falling on a sea of Adidas trainers, parkas, arm-swinging walks, bucket hats and the rest of it. You get the picture.
We got even more British festival vibes when the second support act, Primal Scream, came out too. Legends in their own right, it almost felt like just any old Tuesday for the Scottish indie pop and alt-rock veterans, who didn't mess around when it came to understanding the assignment.
Playing all the hits from 'Movin' on Up' and 'Come Together', to 'Rocks', 'Loaded' and more — all while dressed to the nines and backed by an incredible choir of backing singers, might we add — it felt like everyone's mums and dads were twisting away as the younger lot watched on at them rolling back the years as if to say, 'oh yeah, they've done all this before'.
And then when the moment finally came (after a fairly long break, we have to admit) and Noel himself took to the stage, it felt like the perfect marriage of that same nostalgic feeling and all those who have come along for the journey of listening to his more recent stuff.
From where we stood, at least, it didn't seem like there was a single song people didn't know and love. Be it the very first High Flying Birds tunes that people fell ever heard like 'If I Had A Gun…', 'AKA… What a Life!' and 'Everybody's on the Run', to 'The Dying of the Light', 'Dead in the Water', 'Pretty Boy' and everything in between, we barely heard a word missed.
It was a reminder of just how many incredible songs the 56-year-old has written even in the time since Oasis called it a day. We don't think you'll find many other artists that have continued to pump out so many recognisable tunes and incredible lyrics after what most would call their heyday — Noel included.
Whether you're on board with his and Liam's posturing, opinions and general cocky image they've been maintaining for 30-odd years now, one thing you can never dispute is that this particular Gallagher brother remains one of the greatest and most prolific songwriters to ever do it.
Read more:
Of course, the main event for most people in that field was when he started playing Oasis songs and while we'd waited quite a long time to hear some of those HFB tunes, most of us had waited even longer to hear 'Little By Little', 'Live Forever', 'Half The World Away' and countless other classics live.
Having shoved Pep Guardiola and Man City down our throats for a considerable amount of the night — a bright blue illuminated badge and a cardboard cut-out of the Catalan coach watching over the entire stage — he even got one last dig in by playing B-side 'Going Nowhere' and dedicating it to United.
It was all good fun, of course; large sections of the crowd got their boos in and enjoyed banter with each other but as the show drew to its conclusion, they came back together for one last beautiful moment: belting 'Don't Look Back in Anger' at the top of their lungs. The man himself didn't need to sing a word.
The fact is, this part of Greater Manchester doesn't often get the kind of love and respect it deserves but nights like this proved just how much potential this region still has to offer and we're pretty confident that after this landmark event, Noel Gallagher won't be the last big name you'll see playing Live at Wythenshawe Park.
For all the latest news, events and goings on in Greater Manchester, subscribe to The Manc newsletter HERE.
Featured Image — The Manc Group