Audio
Paramore at AO Arena — stage times, supports, setlist and more
They're in the midst of their first tour anywhere in over three years. This is going to be an absolute party.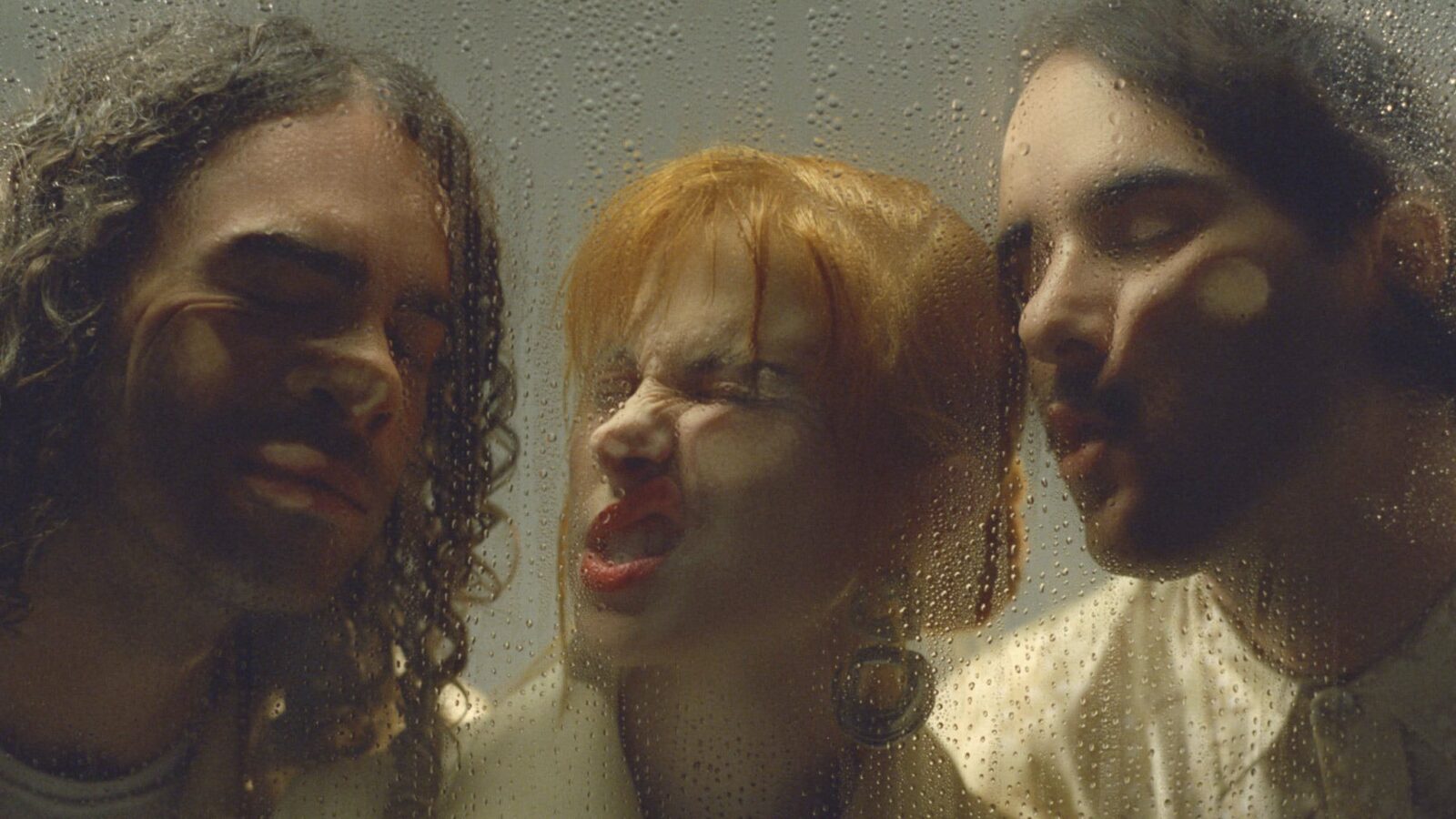 In case you somehow missed the countless videos on TikTok and people's Instagram stories, Paramore are well and truly back and have been delighting fans with their world tour since October.
Arriving for the UK and Ireland leg of their 'This Is Why Tour' earlier this month, pop-punk turned alt-rock outfit are playing top tracks from their latest album of the same name — as well all the hits, of course — and judging by what we've seen online, they've been absolutely smashing it.
Now stripped to just three of the original four founding members, it looks like they really are back to doing what they do best: making music, playing massive shows and having fun.
With that in mind, Paramore arrive at Manchester's AO Arena this Tuesday, 18 April, and for those of you going along to relive your noughties emo days or simply watch Hayley Williams be Hayley Williams, here's all you need to know.
Tickets for Paramore in Manchester
First things first, if you were still hoping to grab yourself some tickets, we're sorry to be the bearer of bad news but pretty much every one of these puppies sold out in the blink of an eye — even we couldn't even bag ourselves any, try as we might.
That's at least in terms of standing anyway; it looks like are a few seated tickets floating about on sites like Twickets and TicketSwap but they're pretty pricey and, as always, we'd urge you to be super cautious when it comes to buying from resellers.
However, plans always change and someone always drops out, so we sincerely hope you get a miracle and bag yourself some standings in time for the gig.
Support acts — what a billing!
As if getting to see the band back on stage with new music wasn't enough, Mancs will be treated to some serious talent when it comes to Paramore's support acts for the AO Arena gig.
In addition to bringing rising Winchester-born and London-based artist Rozi Plain ('Help', 'Friend City', 'Inner Circle') along for the UK and Ireland leg, those who grabbed tickets have also somehow managed to land themselves the legendary Bloc Party as 'warm-ups'. You jammy so-and-sos…
The indie and alt-rock veterans, known for the likes of 'Helicopter', 'Flux' and 'This Modern Love', have been around since 1999 if you can believe it, but are still one of this country's best exports and it seems the Tennessee trio know it.
There are special guests and then there's having literal headliners as your 'warm-ups', come on, guys.
Paramore stage times for Manchester AO Arena gig
According to the Arena, doors will open to the event at 6pm. The gig itself should start shortly after with Rozi Plain due to play around 6:30pm before lead supports and special guests Bloc Party starting around 7:30pm.
If you even have any energy left after watching Kele Okereke and co. do their thing, Paramore are likely to take the stage at around 9pm for what we can only assume will be two hours of bangers, Riot! era headbanging and pure partying.
God, we're jealous.
Predicted set-list
Last but not least, judging by what's been played at the shows on the tour so far — with Dublin kicking off the first date on this current leg — the core 'This Is Why' Tour setlist hasn't been switched up too much from night to night.
That being said, there has been some flexible around the middle section of these and coming to such a massive music city like Manchester, they're sure to pull something big out of the bag.
With help from setlist.fm, here's what we think it's going to look like:
Note To Self (spoken word intro)
You First
The News
Playing God
That's What You Get
Running Out of Time
Caught in the Middle
Ain't It Fun
Liar
Crystal Clear (Hayley Williams song)
Still Into You
Rose-Colored Boy
Cover 1 (they've done everything from The Cranberries to Fleetwood Mac in the past)
Cover 2 (we're going to assume some Manc anthem — just please not 'Wonderwall', guys)
Last Hope
I Caught Myself
Decode
Misery Business
Hard Times
This Is Why
Crave (Encore)
Read more:
This is the first time Paramore have been back to Manchester's AO Arena since 2018 when the band were touring the After Laughter album and the lineup was different, so this feels like somewhat of a homecoming for the band as we first knew them.
Now six albums and nearly two whole decades into their career, we think it's fair to call Paramore veritable rock and pop royalty — I mean, you don't get the honour of playing the Arena if you aren't worth the entry fee.
So, if you were wondering exactly why people are so buzzing for this gig, well, this is why:
For all the latest news, events and goings on in Greater Manchester, subscribe to The Manc newsletter HERE.
Featured Image — Paramore