Audio
Retired Wigan school teacher turned rapper, 66, stars in new documentary
Don't let the name fool you, she is not one to be messed with.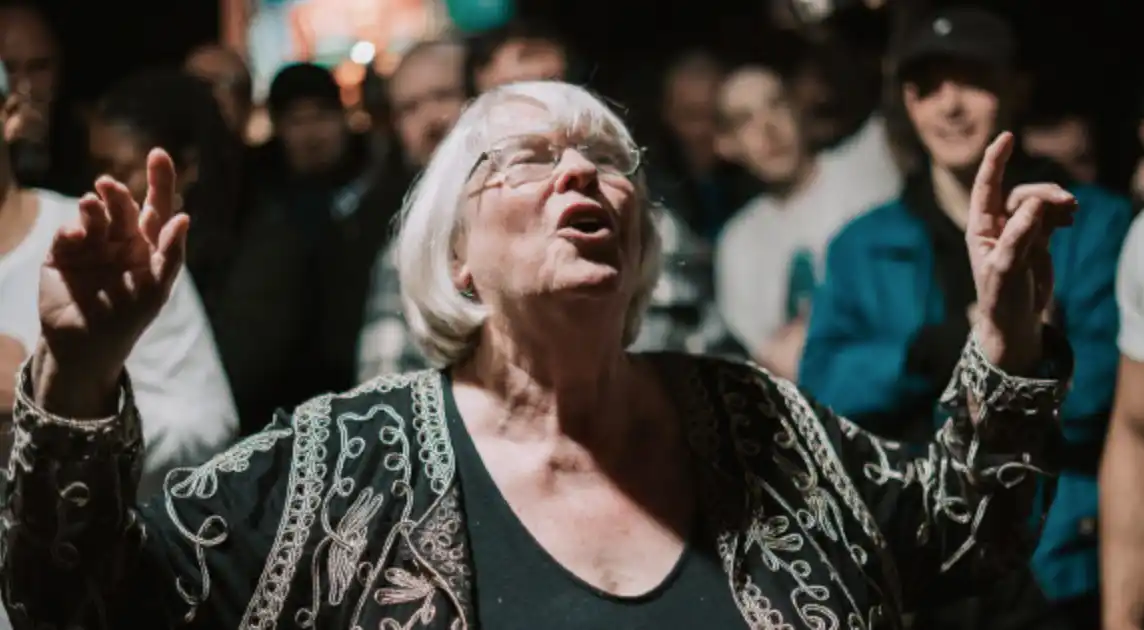 A retired school teacher who has since swapped her day job educating kids for spitting bars as Wigan's hardest and arguably 'the world's oldest battle rapper' is the subject of a new documentary.
If you've never heard of this lady before, we appreciate that it can feel like there's so much to take in here that it's hard to know where to start.
Meet Joy France, the 66-year-old granny from Greater Manchester and ex-primary school teacher who, after retiring a few years back, decided to channel her love of poetry and the spoken word into a new hobby: rap battling. And believe us, while she might look like a harmless older lady, this girl goes in.
In fact, we've had the great honour of watching her roast people right in front of us before:
Now a few years into her rap career after first making her debut at a club in Coventry back in 2018, Joy has grown a real cult following and has become a familiar face both online and in the world of hip-hop — seriously, she's got a serious reputation.
So much so, it turns out, that the lyrical local lass who regularly performs in Afflecks is now the subject of a documentary called Joy Uncensored, which tracks her journey from teacher to retired rap star.
The short film, made by Northern Heart Films, directed by Natasha Hawthornthwaite and the subject of multiple award wins and nominations over the two years, finally premiered on YouTube earlier this month and it's great.
Giving an insight into her incredible journey and a very different world in the shape of the rap battle scene (believe us, they don't go easy on her) over the course of an easy 15-minute run-time, it's fitting that the central character is called what she is because it's genuinely a joy to watch.
Read more:
Having been admittedly a fairly quiet, reserved and very rarely creative person until her 50s, the mini-doc serves as a great reminder to push yourself out of your comfort zone and never be afraid to try something new, no matter what age you are.
On top of her wrapping, Joy is now said to be learning how to DJ as well and on top of recognising what this new challenge has given her, she's encouraging others to ignore that doubtful little voice in the back of their head and instead, to just "get on with it and enjoy for the rest of your life."
Now that's a message we can get right behind.
You can watch the full Joy Uncensored documentary down below:
For all the latest news, events and goings on in Greater Manchester, subscribe to The Manc newsletter HERE.
Featured Image — Northern Heart Films (via YouTube)/British Film Council