Audio
The Manc Audio is returning for its second takeover night at Night and Day Cafe
DJ Dean will once again be gracing the decks.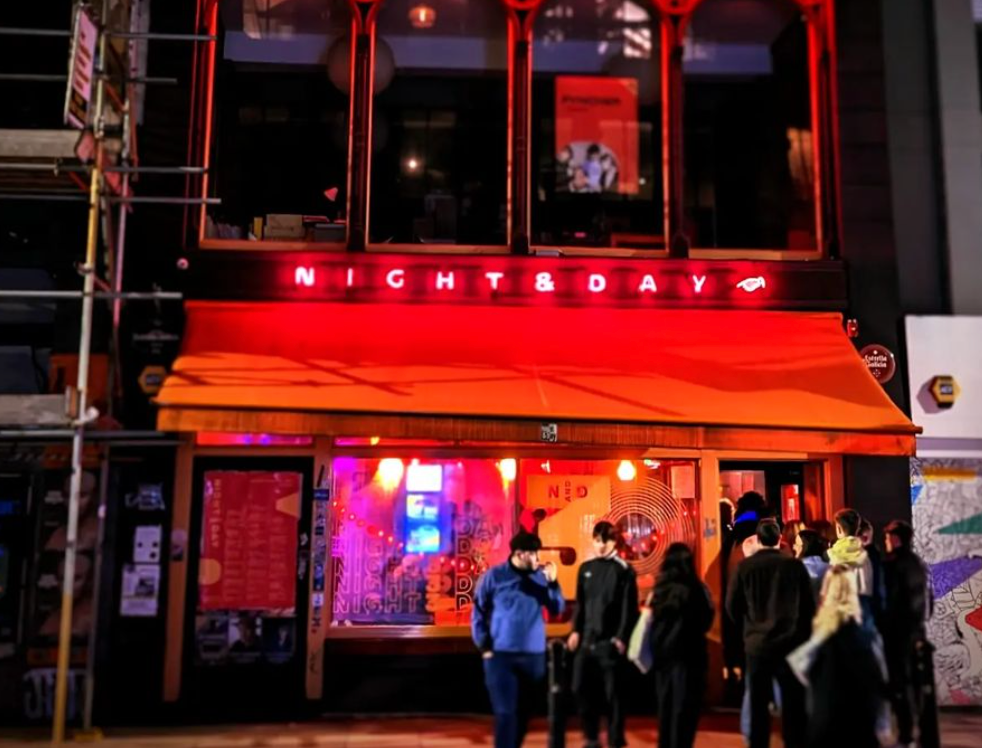 It's been an absolutely belting year for music and gigs already and lucky for you lot, it's about to get even better as we can now confirm that The Manc Audio will be heading back to Night and Day Cafe for our second DJ takeover.
That's right, following the success of our first night standing behind the decks at the legendary Night and Day, we've kindly been invited back to do it all over again.
With Mr. Audio, DJ Dean himself, set to return to the stage for his sophomore show next month, we're already getting our dancing shoes ready and our hangover cures stocked up.
You already know this is going to be good.
Taking place on Friday, 8 September, The Manc Audio will be playing non-stop from 7-11pm, promising a setlist that you simply refer to as 'music to dance to'.
Seriously though, we want everyone to have a good time and we're known for our eclectic tastes around the office anyway, so we'll be playing everything from disco, soul and funk to post-punk, indie and more.
Basically, if it makes you want to boogie, we'll be playing it.
We had a great turnout earlier this year — to be fair, N&D never disappoints, does it? — but we're hoping for an even bigger night this time around.
Read more:
The best part about it is that, just like last time, this whole thing is absolutely free to come along and enjoy, so you really have no reason to make other plans.
And before you ask: yes, of course, we'll be sticking around after — we spend plenty of our Friday nights in this place as it is anyway.
So, come on down, say hi and have a drink with us. We don't bite, we just dance. 7pm on 8 September — get it in your calendar.
Oh yeah, we're also helping hold a massive party the following night too. Some of us are just built different.
For all the latest news, events and goings on in Greater Manchester, subscribe to The Manc newsletter HERE.
Featured Image — The Manc Audio/mcrjh.pix (via Instagram)