Audio
The 1975 to replace Lewis Capaldi at Reading and Leeds and play debut album in full for 10th anniversary
The lads from Wilmslow showing their support for Lewis.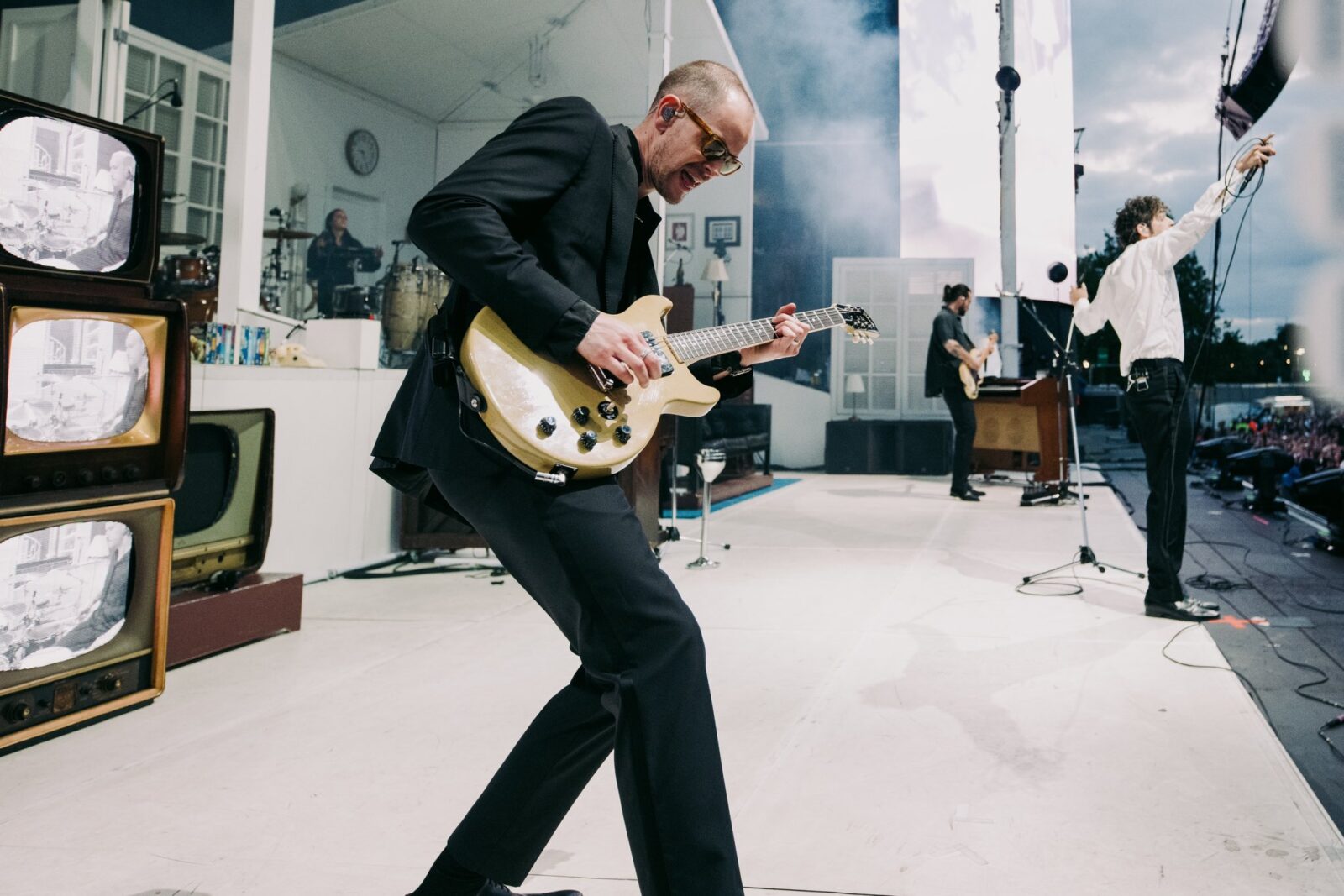 The 1975 are set to replace Lewis Capaldi at this year's Readings and Leeds festival after the Scottish singer cancelled all of his remaining tour dates for the foreseeable to focus on his "mental and physical health".
Following a tough time over the past few months and a difficult set on stage at Glastonbury where the crow had to help him finish his song, 'Somone You Loved', the 26-year-old sadly decided to scrap all of his upcoming shows to "rest and recover".
With the local lads already deep into a worldwide tour and having played numerous shows already, most recently TRNSMT festival at Glasgow Green on Sunday, 9 July, The 1975 are helping their mate out by tacking this huge headline slot onto their current run this August.
Confirming the news live on stage, frontman Matty Healy had another surprise for fans as well, revealing that "in celebration of 10 years of our debut album", they will be playing the record in full not only to mark the anniversary but "in full support of our good friend Lewis Capaldi".
Read more:
During their show at Finsbury Park, Healy had already shared a message of support for the Scotsman, telling the crowd: "I want to send my sincerest thoughts to Lewis Capaldi — who is a good friend of mine — and who, on the day when he had to cancel his tour, checked in on me. Just think about that.
"And it's also a reflection on how hard being a solo artist is as I would not be doing this show if I didn't have these amazing men and women behind me". Capaldi also appeared as a surprise guest during The 1975's gig in Newcastle earlier this year, clearly sharing a solid relationship.
Fast-forward to their TRNSMT set and knowing that securing a spot for either Reading or Leeds is easier said than done, Healy went on to add, "If you've got tickets, good for you. If you haven't, go and get them. We'll see you there." You can grab yours HERE.
We're all with you, Lewis, feel better and take as long as you need.
Featured Image —The 1975 (via Instagram)/BBC