Audio
Watch as The Lottery Winners burst into tears on stage after spotting 'life-changing' teacher in the audience
Never underestimate the power of a good teacher <3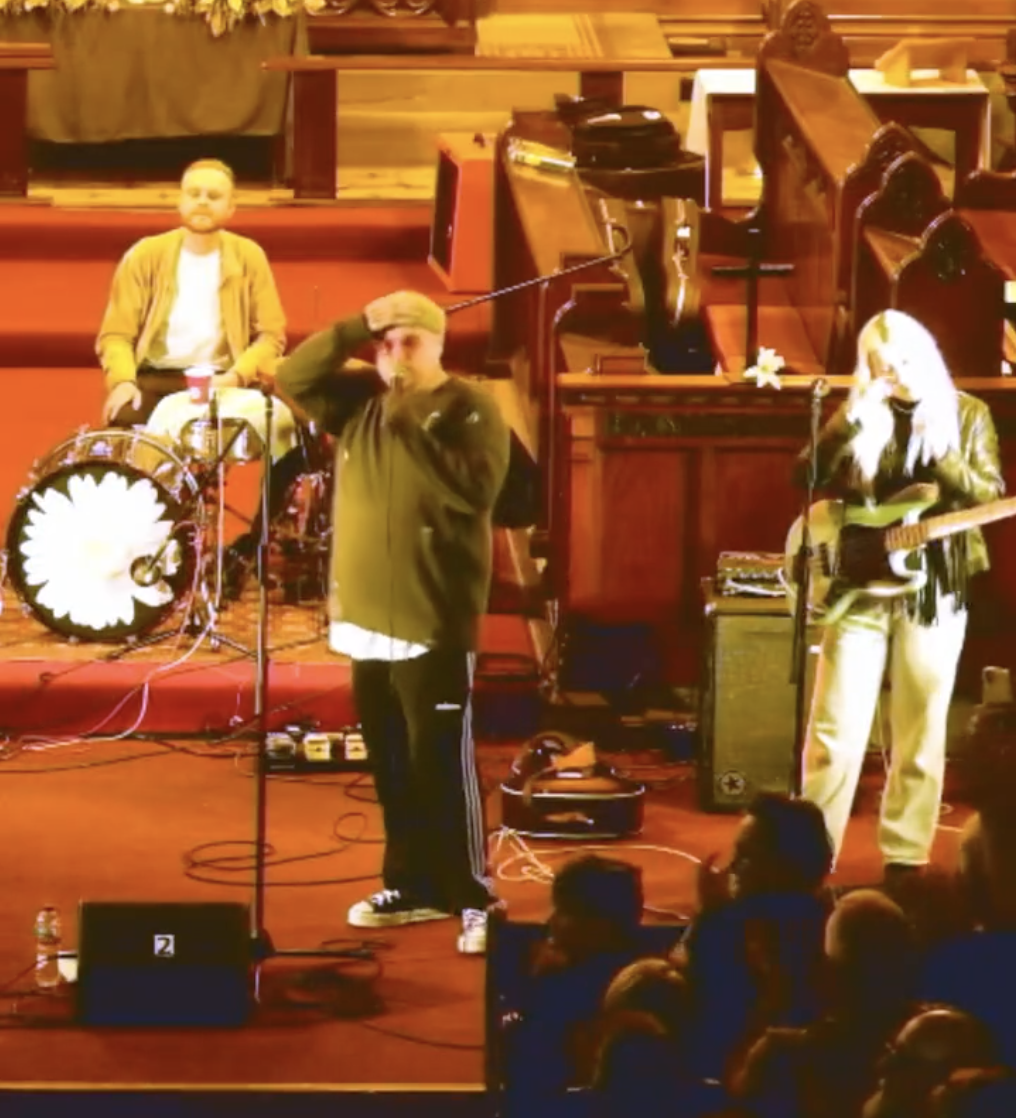 There were tearful scenes on stage at The Lottery Winners' album launch party after lead singer Thom Rylance spotted his old school teacher in the audience.
The frontman of the Wigan band started crying while talking about his struggles at school.
Thom explained that only one person 'had ever believed in him', pointing out his old teacher, a Mr Asbury, in the audience.
And while he walked to the back of the stage to wipe away his tears, the entire venue got to its feet to applaud the 'life-changing' teacher.
A visibly emotional Thom was comforted by fellow bandmate Katie Lloyd… who then also burst into tears.
The star addressed the audience at St George's Church in Tyldesley, where they hosted an intimate album launch party for their fifth studio release, Anxiety Replacement Therapy.
He said: "I didn't do very well in the school environment. Didn't really fit into that. ADHD Tommy Rylance.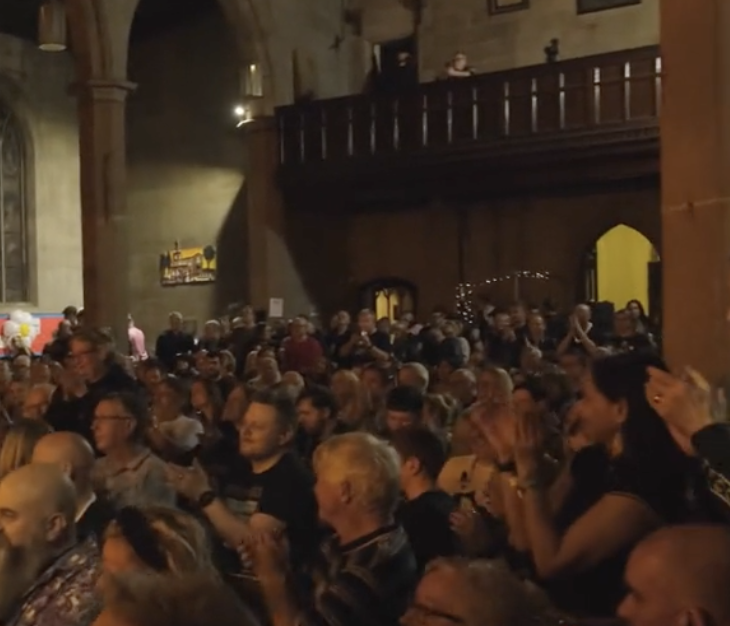 "They didn't know what to do with me right. And I say that apart from one person actually, and he's right there… Oh man I'm gonna cry.
"The only person that ever believed in me is sat right there."
At this point, while Thom takes a moment to recoup with his bandmates, a standing ovation begins for the teacher in the crowd.
"Mr Asbury, my music teacher," he continued. "Never gave up on me, and he gave me a bass guitar, and I didn't know what the f*** it was, and he was like 'You're in the big band son, got and get it.'
"And I've never looked back, and it changed my life. So thank you, sir. Thank you so much.
"Now I'm crying again! In church!"
Since sharing the beautiful video on their social media channels, some seriously heartwarming messages have been flooding in.
One person wrote: "And this is why we love you. The honesty, and the inspiration for all of the other #ADHD kids who are and have been failed by the education system."
Another said: "Ah man, dusty in here isn't it! Beautiful moment. You never forget a good teacher and they may never know the impact they can have. Mr. Asbury, well done."
Read more:
On Instagram, someone commented: "So wholesome. This is why the arts are so important in school. Some of us just don't mesh well with maths, and that. Our paths to what we see as success in life can look so different to most, especially when neurodivergent. We need more like Mr Asbury."
The Lottery Winners released three albums in quick succession during lockdown, with their latest release, Anxiety Replacement Therapy, racing towards the number one spot.
The Leigh-formed indie group are currently leading the charge to the top of the UK Albums Chart, ahead of heavyweights like Jessie Ware and The National.
They're also performing a huge gig at the O2 Apollo in Manchester on 1 December, with tickets on sale now.
Featured image: The Lottery Winners