Business
UnitedCity launches free 'Back to Work' helpline to get workplaces COVID-secure
The campaign group has announced the new support system as workplaces prepare to reopen.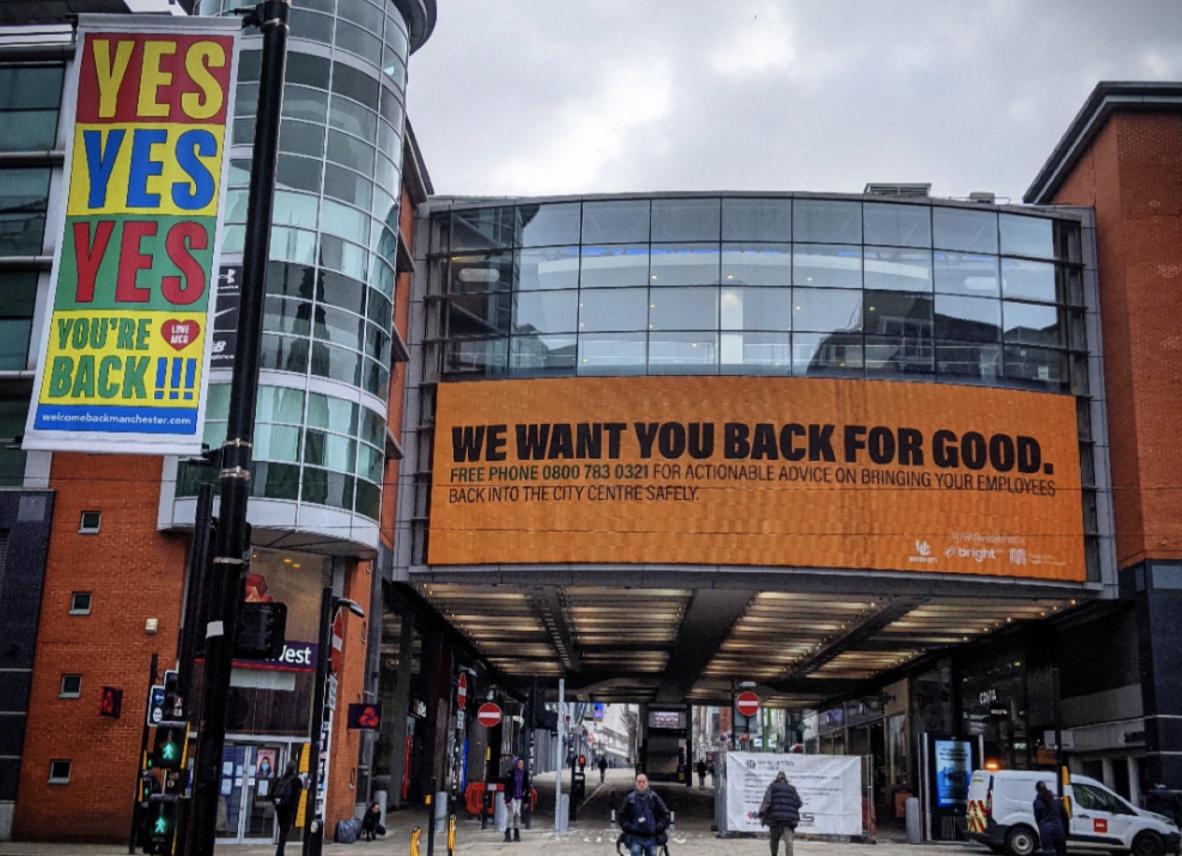 Manchester's group of local business leaders UnitedCity has launched a free 'Back to Work Helpline' to support those not reasonably able to work effectively from home.
The campaign organisation has announced the new support system as workplaces prepare to reopen – providing additional support for employer and employees alike.
The helpline has been set up in conjunction with Transport for Greater Manchester (TfGM) – who will provide bespoke planning sessions, free online surgeries and guidance sessions surrounding business travel.
UnitedCity was originally launched in November in an attempt to drive footfall back to Manchester city centre – a campaign endorsed by Manchester City Council and Greater Manchester Mayor Andy Burnham.
A joint venture from Gary Neville, Chris Oglesby (Bruntwood), Lisa Morton (Roland Dransfield PR), Will Lewis (OBI) and Frank McKenna (Downtown in Business), UnitedCity has positioned itself at the forefront of conversations surrounding lockdown restrictions in Manchester – with the group previously installing billboards as part of a mission to change government-imposed tier rules.
The organisation's latest move involved the launch of a dedicated helpline provided by BrightSafe (the health & safety arm of Manchester-based HR software and employment law advice firm BrightHR) – giving UnitedCity members exclusive access to their own safety advisers.
Members will also enjoy BrightHR's free online vaccine tracker – VaccTrak Lite by BrightHR – allowing them to educate staff on vaccine benefits and return to work safely.
Alan Price, CEO of BrightHR, said: "We all know of individuals with wellbeing or technical challenges at home, and the Back to Work helpline, provided by BrightSafe, will support employers in responding to these challenges.
"We are delighted to be working with UnitedCity to provide an essential service to their members that will ensure businesses in Manchester return back to their offices and workplaces in the safest way possible, and ultimately help this fantastic city recover from the pandemic stronger and better for all."
A spokesperson for UnitedCity said: "BrightSafe and BrightHR's work will be absolutely pivotal in helping us to get Manchester back on its feet, and we're very grateful to the team for providing this brilliant platform in support of UnitedCity.
"The pandemic has changed working life as we know it and adapting to 'the new normal' will be a particular struggle for businesses which have adhered to the working from home guidance since last March. We have no doubt this tool, as well as VaccTrack, will be of the utmost importance to our business community as we look to collectively achieve a safe recovery."
Kate Brown, Director of Corporate Affairs at Transport for Greater Manchester, added: "Over the coming months we will be working hard to support people, businesses and employers as they start to travel again in line with the government's roadmap to recovery and ensure they are able to do so safely and sustainably."
The freephone numbers – 08007830321 / 08448920253 will be operational Monday to Friday 9am – 5pm.
Featured image: UnitedCity