Cheshire
New mural of Joy Division icon Ian Curtis unveiled in his hometown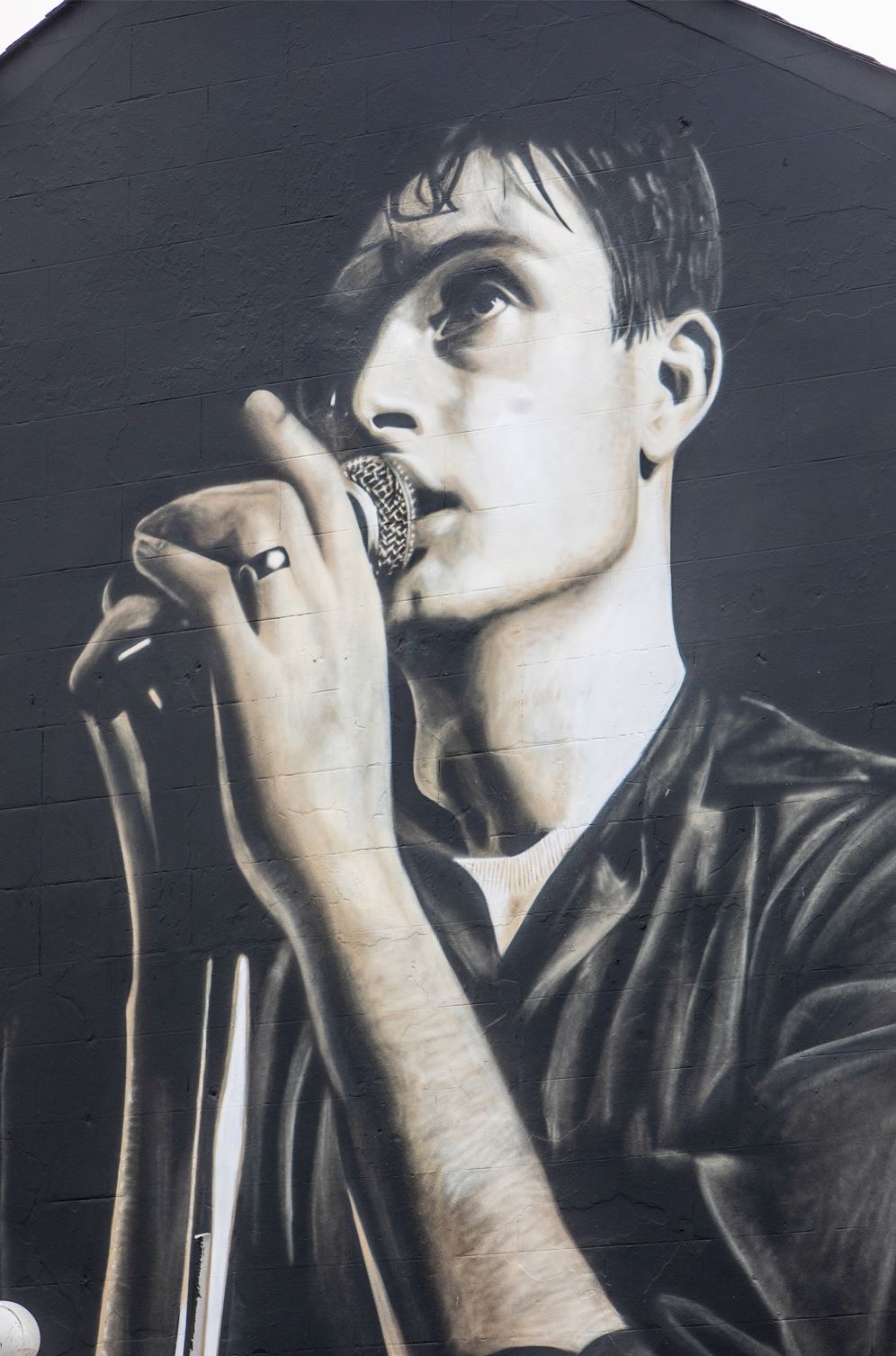 A mural of Joy Division legend Ian Curtis has been unveiled in Macclesfield.
His former bandmate Peter Hook has said that he's waited 'a long time' to see a tribute to his late friend in his hometown.
The mural has been created by street art legend Akse-P19, who was also behind the Marcus Rashford mural in Withington and Sir Captain Tom Moore in the Northern Quarter.
The hyper-realistic black and white art piece has been painstakingly painted onto the side of a building on Mill Street in the town centre.
It's been fully funded by Cheshire East Council, who say it's been 'worth the wait'.
Councillor Nick Mannion, chair of Cheshire East Council's economy and growth committee, said: "Before today, I spoke about how perhaps this beautiful mural has been somewhat overdue but now that I'm here seeing it for myself for the first time, I can say without any doubt that it has truly been worth the wait.
"As I've said previously, I am a huge fan of Joy Division – the cultural significance of the band and Ian stretches well beyond my home town of Macclesfield. This is such a proud moment, I'm feeling very emotional about it right now."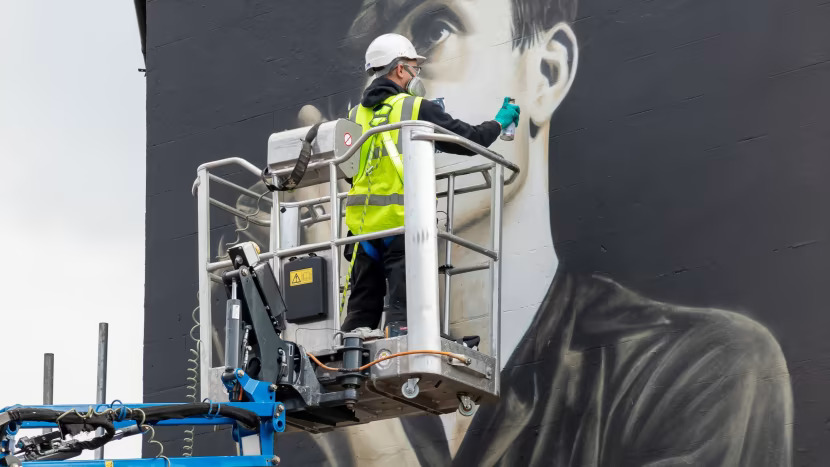 Ian Curtis was the frontman of Joy Division, who were behind the huge song Love Will Tear Us Apart.
The Macclesfield-raised musician tragically took his own life at just 23 years of age.
There's another mural of him in Manchester, on Port Street, which promotes the mental health charity Shout.
Read more: Mancs Max George and Ryan Thomas among celebs to compete in new ITV show The Games
On completion of his latest project, Akse said: "Although I've been working on murals most of my life, it's still always an incredible feeling to get to the end of the journey – well the end of my journey at least. Now it's time for the people of Macclesfield to enjoy the mural, as I know how much Ian meant to so many of them."
Peter Hook wrote on Twitter: "Great to visit this wonderful new mural of Ian today by @Akse_P19, now almost finished on Mill St in Macclesfield.
"I've been waiting for a long time to see a tribute to Ian in his hometown."
Featured image: Cheshire East Council