City Centre
What Mancunians think of the Christmas Markets' new home at troubled Piccadilly Gardens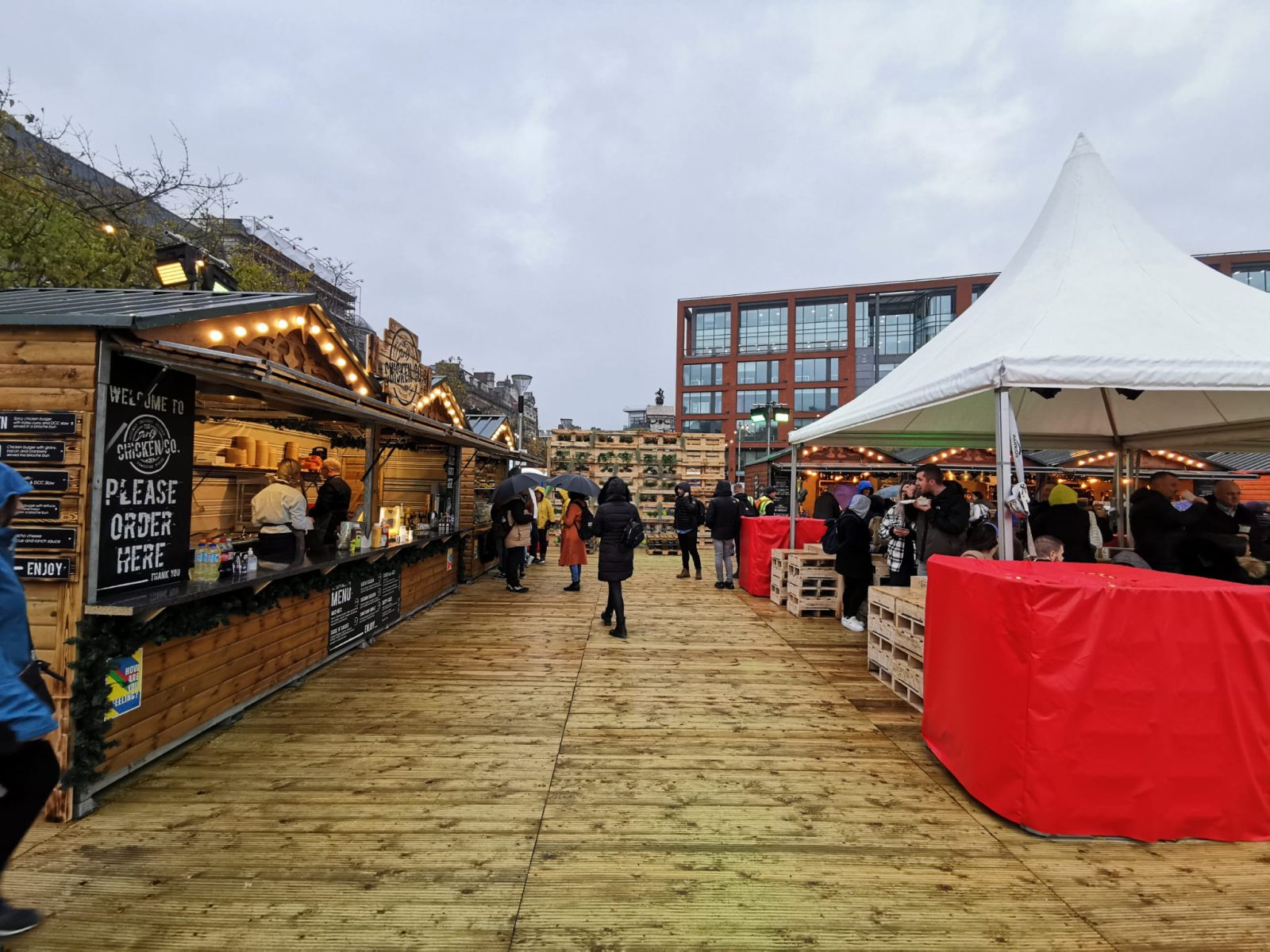 The Manchester Christmas Markets have moved to a new location at Piccadilly Gardens this year, but what to Mancs really think about the festivities being centred in this troubled part of the city centre?
When the news was announced that the Christmas Markets' main hub would have to relocate this year – ongoing renovation works on the Town Hall have meant that Albert Square is off-limits – the reaction was pretty predictable.
Many people were concerned about the incidents of drug-dealing and anti-social behaviour at Piccadilly Gardens, making quips about 'spiced' drinks in reference to the synthetic cannabinoid.
But that was before the markets were actually open, totally transforming the infamous part of the city centre into the 'Winter Gardens' and a hub of hive of live music, street food and market stalls.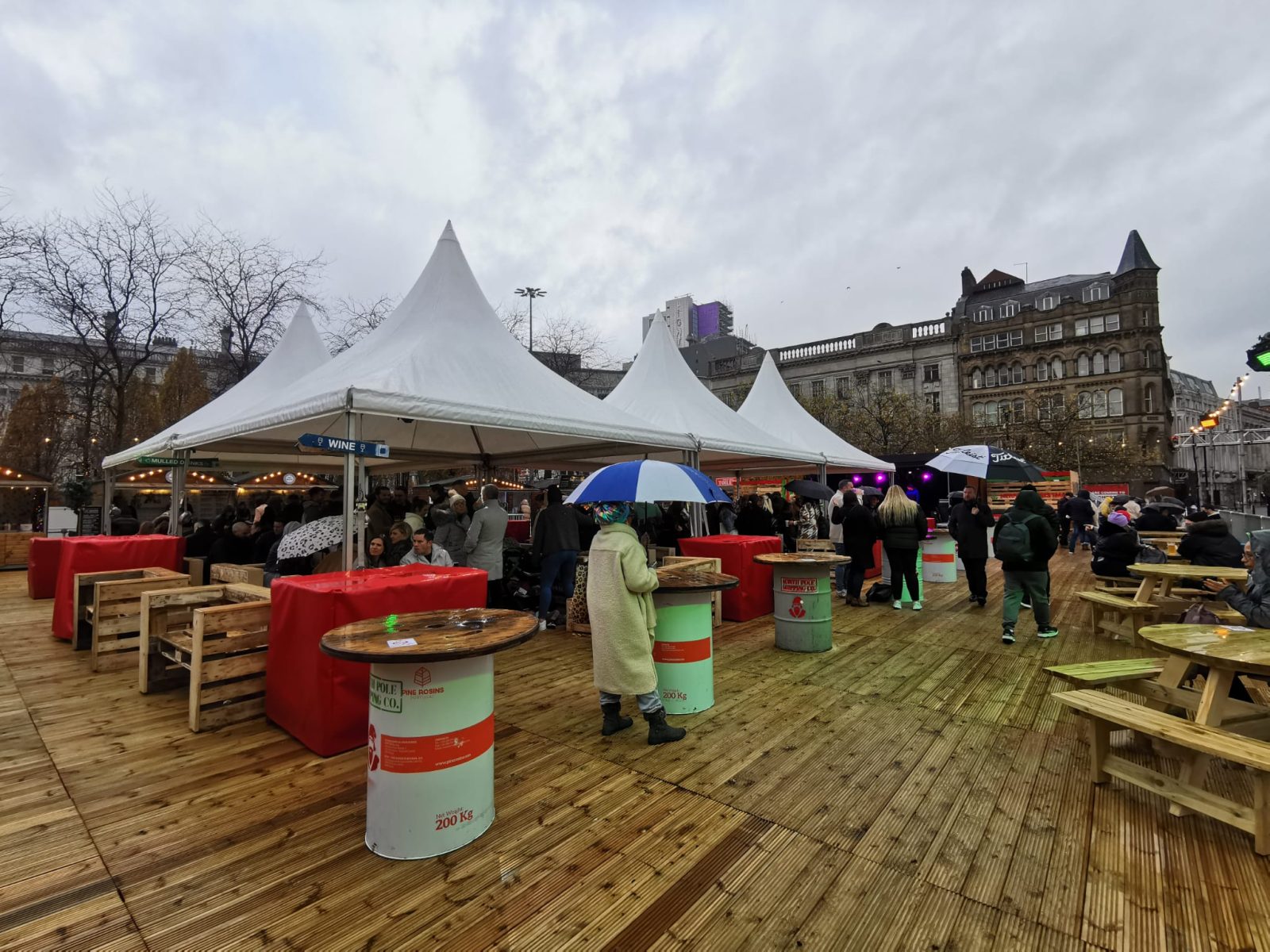 Two huge wooden platforms have been built at Piccadilly Gardens, each surrounded by huts selling food and drink.
There's a live music stage for the first time, furniture made from repurposed wooden pallets, and walls filled with plants.
A large part of the new site is under cover too, making it far more weather-proof than previous Christmas Markets.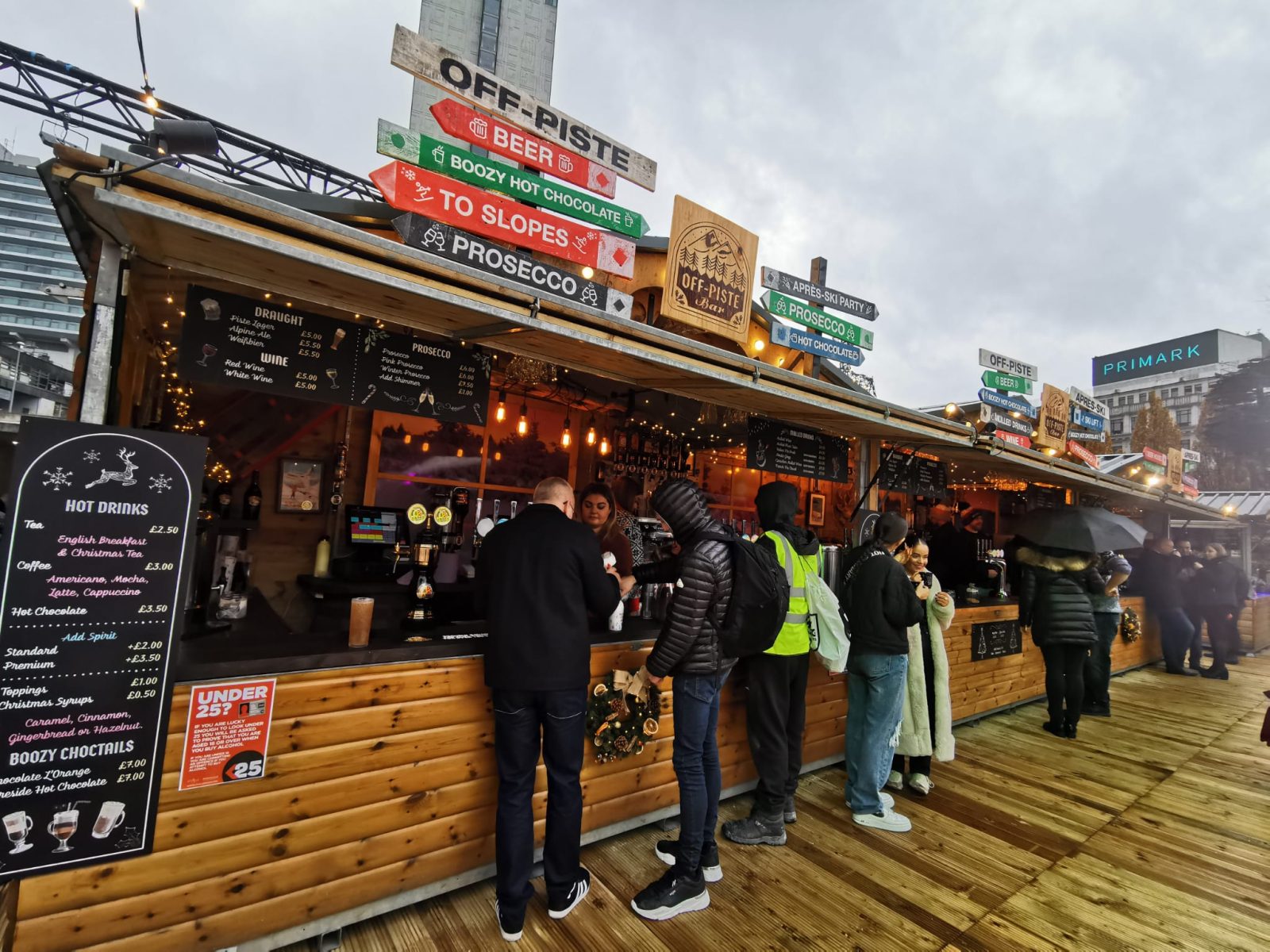 The festive light trail has even parked up here, including a giant glowing 'MCR' sign and an arch of shooting stars you can walk through.
For the most part, local people seem to be pleasantly surprised, with thousands flooding to the comments of The Manc's live tour.
John Paul wrote: "Massive improvement on the area. It's been Manchester City centres let down for decades. Can they stay until Easter."
Nancy Morris said: "That's the best that Piccadilly Gardens has looked since the actual Gardens were concreted over. Well done"
Sue Taylor posted: "I like the idea of using all recycled materials, well done, looks good"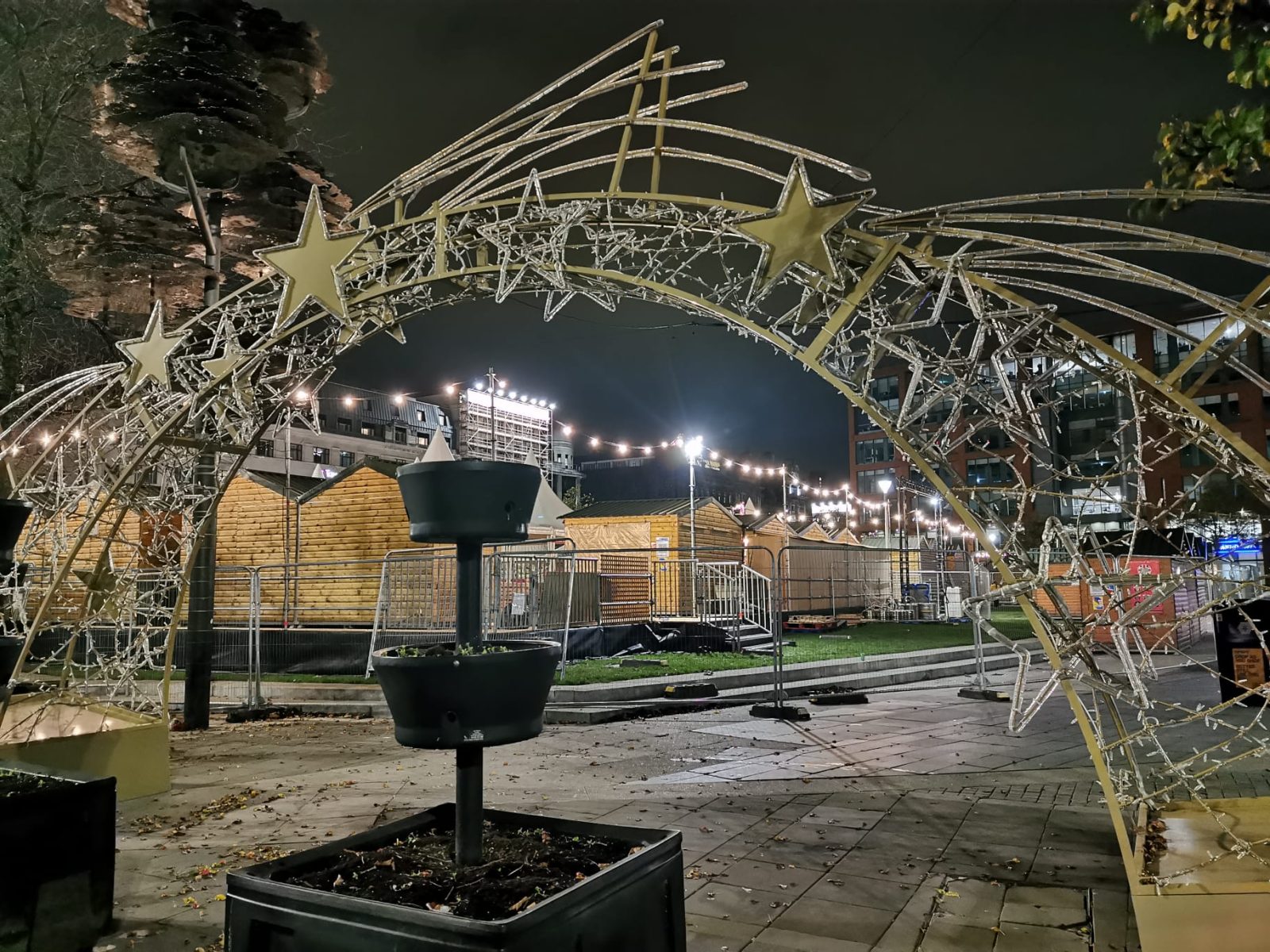 One person couldn't believe their eyes, commenting: "Oh my god is that Piccadilly gardens????"
However, many were disappointed at the lack of Christmas spirit, with one person saying it's "Just a food and drink market."
Read more: Everything you need to know about the Manchester Christmas Markets 2021
Most of the traders at Piccadilly Gardens are serving only food or drink, though there are a few gift stalls too.
The bulk of the shopping markets have been moved to the other sites along Market Street, Exchange Square and St Ann's Square.
One person wrote: "Weres all the gift stalls , and weres the Christmas decor just looks like a giant pallet yard p*ss up ,"
Ali Humphries posted: "Awful. Nothing like the original markets, just a food and drink market"
Featured Image: The Manc Group