Eats
Massive family behind Seven Brothers Brewery to open new Salford bar with their four sisters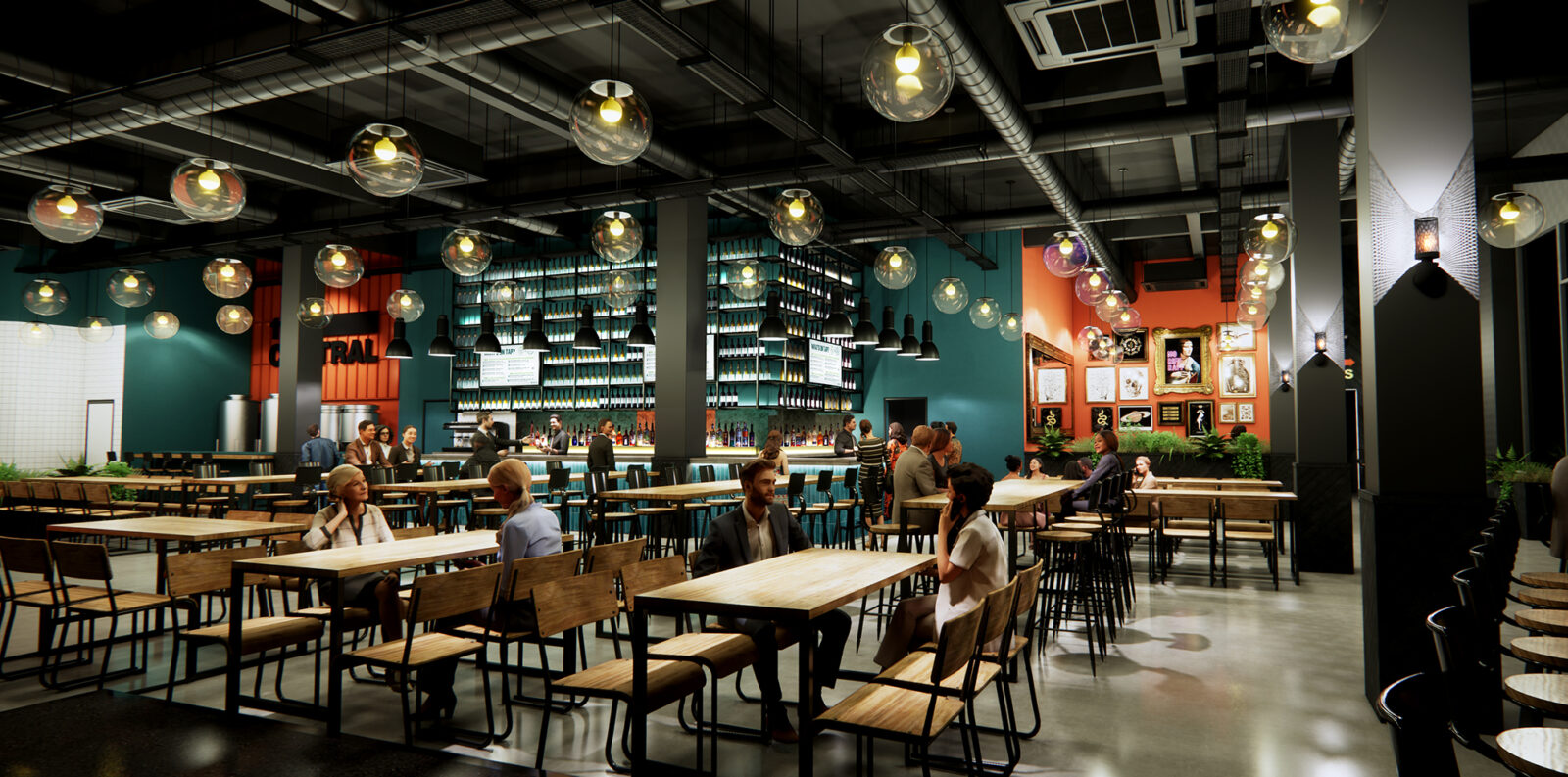 The huge group of siblings behind two of Manchester's best drinks brands are teaming up to open a new bar, with 11 Central set to launch in Salford very soon.
The bar will form part of the new Central Bay site at MediaCityUK and comes from the teams behind Seven Brothers Brewery and the Sisters Distillery.
11 Central will take its name from the fact that all 11 siblings are joining forces to create a new watering hole for Salford.
The bar will have a mix of food, drink, live music, bar games and waterside views across a 2000sq ft terrace.
On the menu you will, of course, find Seven Brothers Brewery bees, brewed just a few miles away near where the McAvoy brothers – Guy, Keith, Luke, Daniel, Nathan, Kit, and Greg – were raised.
There'll be a microbrewery on site too so that customers can enjoy exclusive limited-edition beers made just metres from the bar.
The four sisters behind the Sisters Distillery will be bringing their full range of award-winning flavoured gins, plus artisan tonics, to the menu too.
There'll be distilling sessions at 11 Central for gin enthusiasts who want to learn the craft of making gin.
Seven Brothers was founded in 2014 after the McAvoy siblings were inspired by their dad's home-brewing in their cellar at home (how that man had time for inspiring hobbies while raising 11 children is a miracle).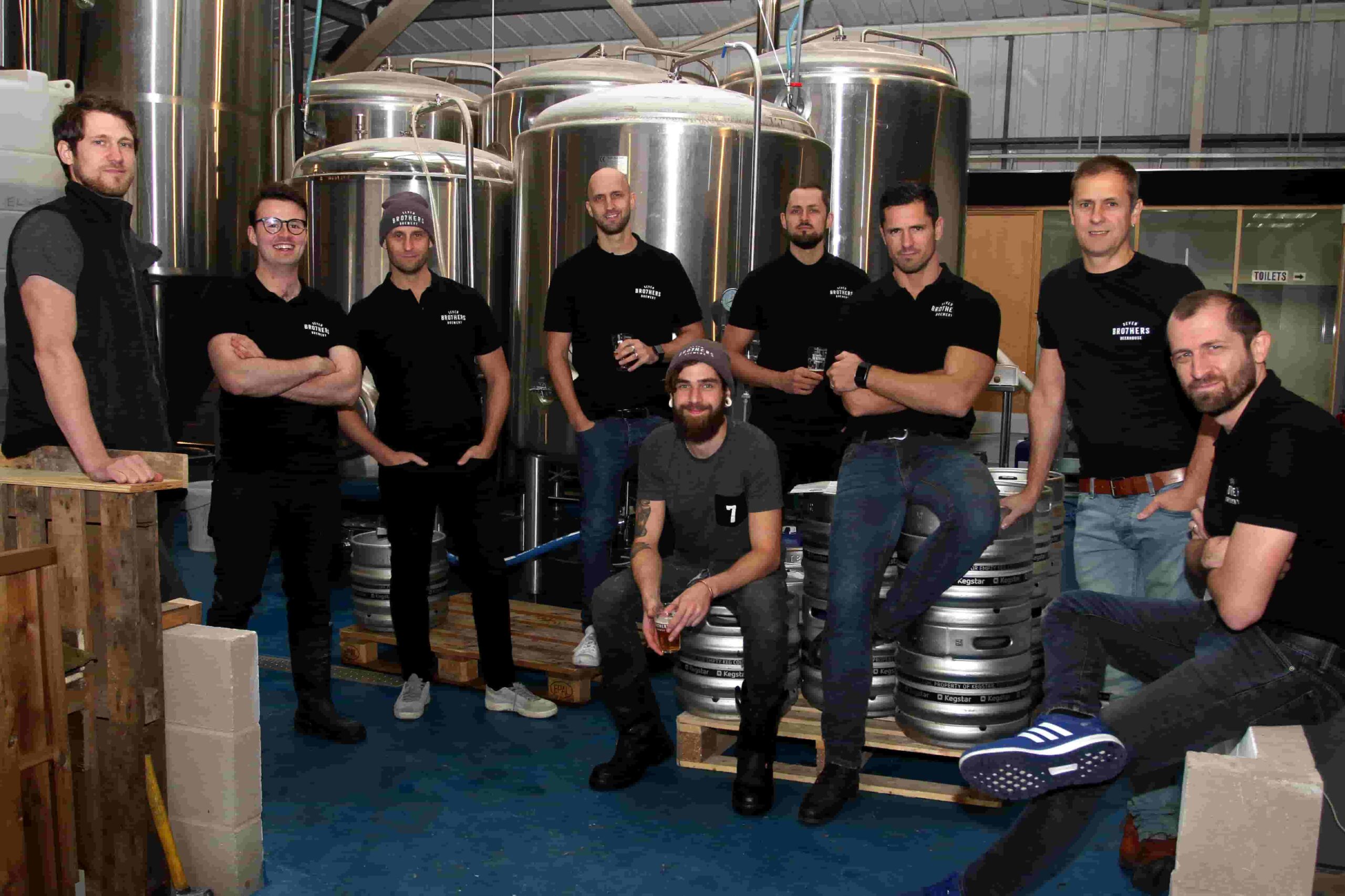 Since then, they've gone on to open bars and beer houses at Middlewood Locks and MediaCityUK in Salford, in Ancoats and in Liverpool, as well as at Manchester Airport's new T2 Departure Lounge.
Keith McAvoy, CEO of Seven Brothers Brewing Co, said: "We've been excited to open our doors at 11 Central since announcing our plans earlier this summer, and we're proud to add another great venue to our list of beerhouses and bars that give drinkers the chance to experience SEVEN BRO7HERS beer and now SISTERS gin all in one place.
"With this new venue we're combining a mainstream beer offering alongside craftsmanship from our brewery and gin distilleries and offering an unexpected take on drinks classics, which will hopefully be something that visitors come back to us for time and time again.
"The venue offers more than just drinks and food and is a great entertainment space with music and acts as well as a huge terrace that's perfect for grabbing the last few bits of sunshine this year!
"We're also able to offer a gin tasting experience at our new venue, that makes this bar more than just a destination for an after work drink or a place to grab a cocktail, and instead those that want to understand how we create and blend flavours can take the gin experience on site and explore gin with our expert team."
Stephen Wild, MediaCity Managing Director said: "11 Central is a fantastic addition to our new independent food and drink destination Central Bay and we couldn't be more proud to see Seven Bro7hers' successful expansion journey within MediaCity.
"Starting out with the original tap room just off Broadway, they then launched a thriving beerhouse in the heart of MediaCity and now this wonderful new microbrewery, gin bar and pub concept for the people of Salford to enjoy."
11 Central will open on Friday 17 November with dancers, live music, magic, and DJs across its launch weekend on the Saturday and Sunday.
They'll give away 150 free drinks on Friday to the first 150 people to sign up and register their interest at 11central.co.uk.
Everyone who signs up will also be entered in to a competition to win a £50 bar tab, a meal for two and a gin experience for two as part of the 11 Central launch celebrations.
Read more
Featured image: Supplied