Eats
A first taste of Popeyes' new Manchester site: fast food done carefully and with next-level crunch
Ok, we'll hold our hands up — it's pretty darn tasty.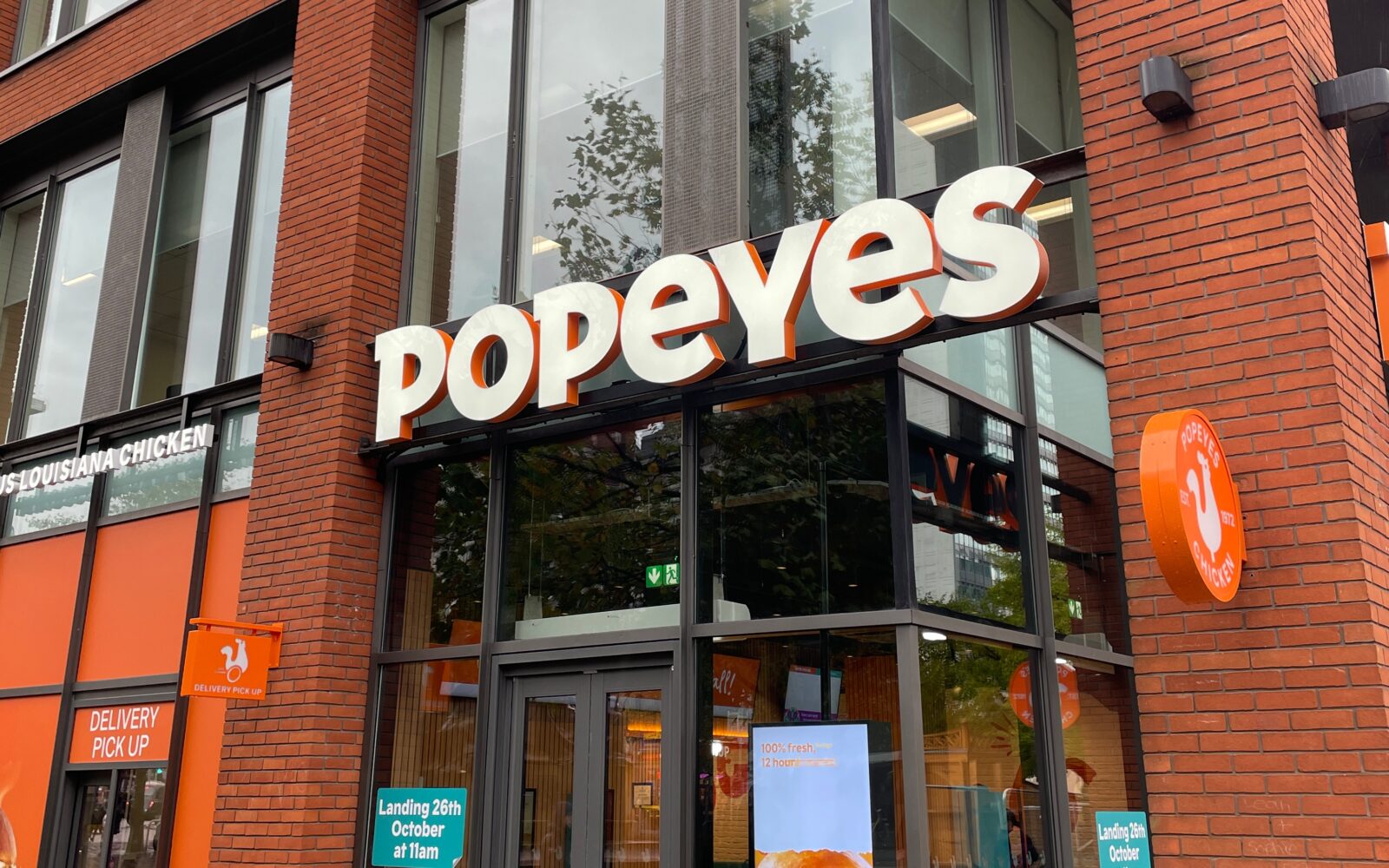 Legendary Lousiana fried chicken brand, Popeyes, opens its first Manchester city centre restaurant this week and not only were we fortunate enough to get a first look but we even got to take a look inside the kitchen, make some of our own scran and enjoy the fruits of our labour.
The new One Piccadilly Gardens venue is set to launch on Thursday, 26 October and will be just the 33rd location the world-famous franchise has opened in Great Britain.
Its reputation in America speaks for itself as one of the most popular and fastest-growing fast-food chains in the country and is already taking the UK by storm, famously 'breaking the internet' with its iconic Chicken Sandwich and attracting queues of over 18 hours at the launch of their first-ever site in Scotland.
All that being said, we were very eager to see if Popeyes lived up to the hype or if it was simply just another chicken spot. After stepping into their new Manchester restaurant, seeing behind the scenes and tasting the menu for ourselves, we can confirm there's a reason people flock to the orange bird.
Taking pride of place right in the middle of 0161's busiest square and adjacent to countless other food posts, it speaks volumes that passersby were trying not only to get a peek inside the new location but were doing their very best to walk in and order whilst us lucky few were experiencing an exclusive look.
Not only does the shop feel like a great mix of a fast food spot where you can grab a quick bite and a relaxed restaurant where you can sit down for a proper meal, but the thing that immediately struck us was the very evident amount of care they put into the food.
While we can't vouch for the likes of McDonald's, KFC and Burger King, we can now confidently say that Popeyes make almost everything from scratch and with a frankly surprising level of precision. Showing off their various frying, dredging and assembly stations, this place runs like a well-oiled machine.
Explaining that every poultry item on their menu is cooked using individual timers and at varying temperatures, as well as showing off their unique breading technique where different items are hand-butterflied and tossed in specific types of flour for a very specific number of times, there is a lot of accuracy and technique involved in making their chicken stand out.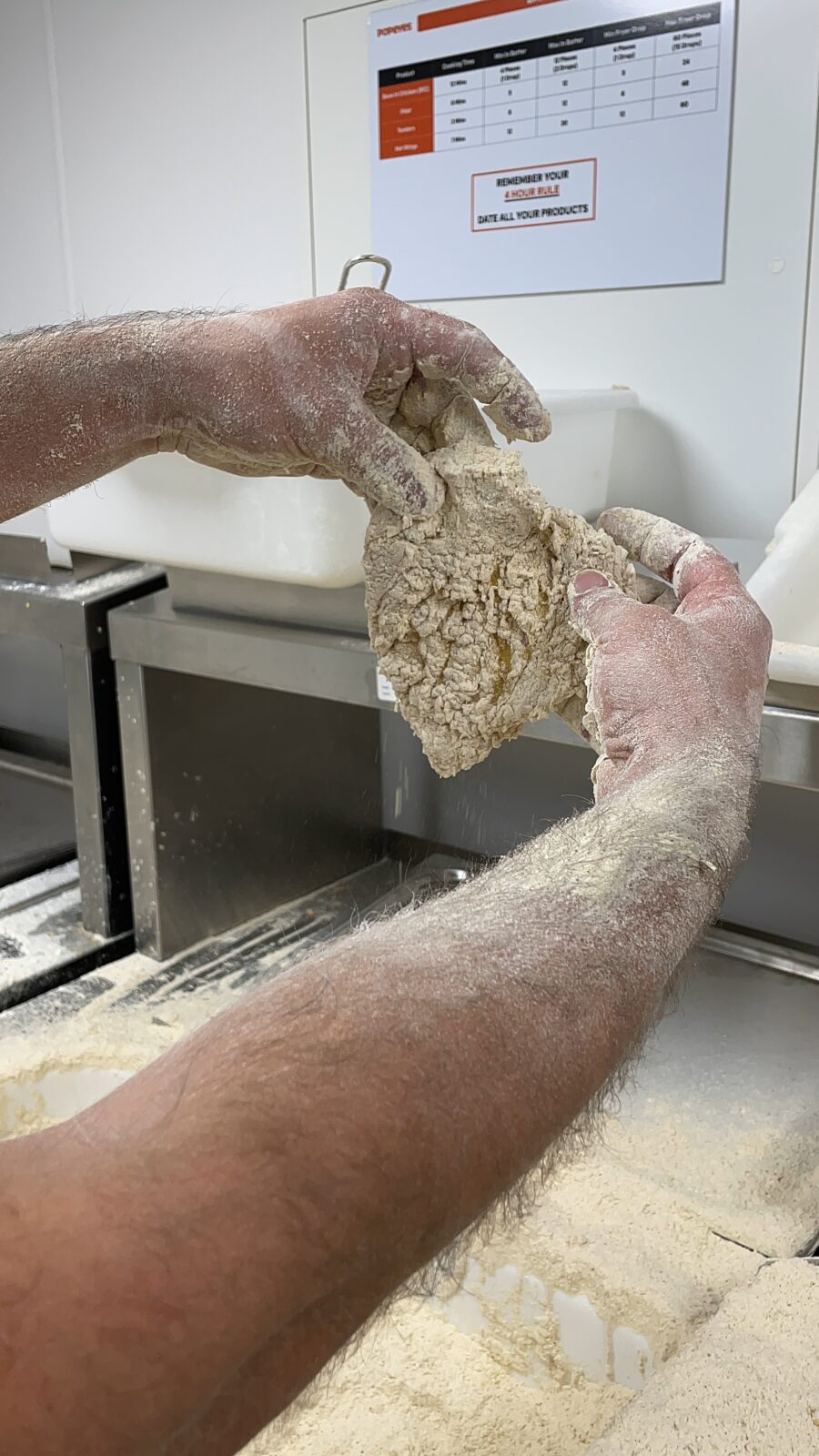 Multiple members of staff told us that their favourite part about working for the brand is seeing people taste their first bite of a Popeyes Chicken Sandwich, and after learning that they marinate the stuff for at least 12 hours and then fry it in a combination of vegetable oil and beef tallow, we can see why.
It is no exaggeration to say that pretty much every mouthful was the perfect bite. The soft brioche bun, briney pickles, immensely juicy chicken and that oh-so-crispy coating. It's always a good sign when your meal is so noisy that your ears are practically ringing from the crunch.
The same goes for the tenders, which very much do what it says on the tin, wings and every other piece of chicken that comes out of their kitchen. And then there are the sides: mac and cheese, cajun-seasoned fries, biscuits and gravy, countless Louisana-style dips and many more — they all smashed.
And then we heard tales of the breakfast menu: cajun spice hash browns, a Southern-inspired sausage breakfast wrap, fluffy pancakes and more. It is often we get this excited about a franchise that most people would consider predominantly convenient cuisine, but we genuinely see why it's so popular.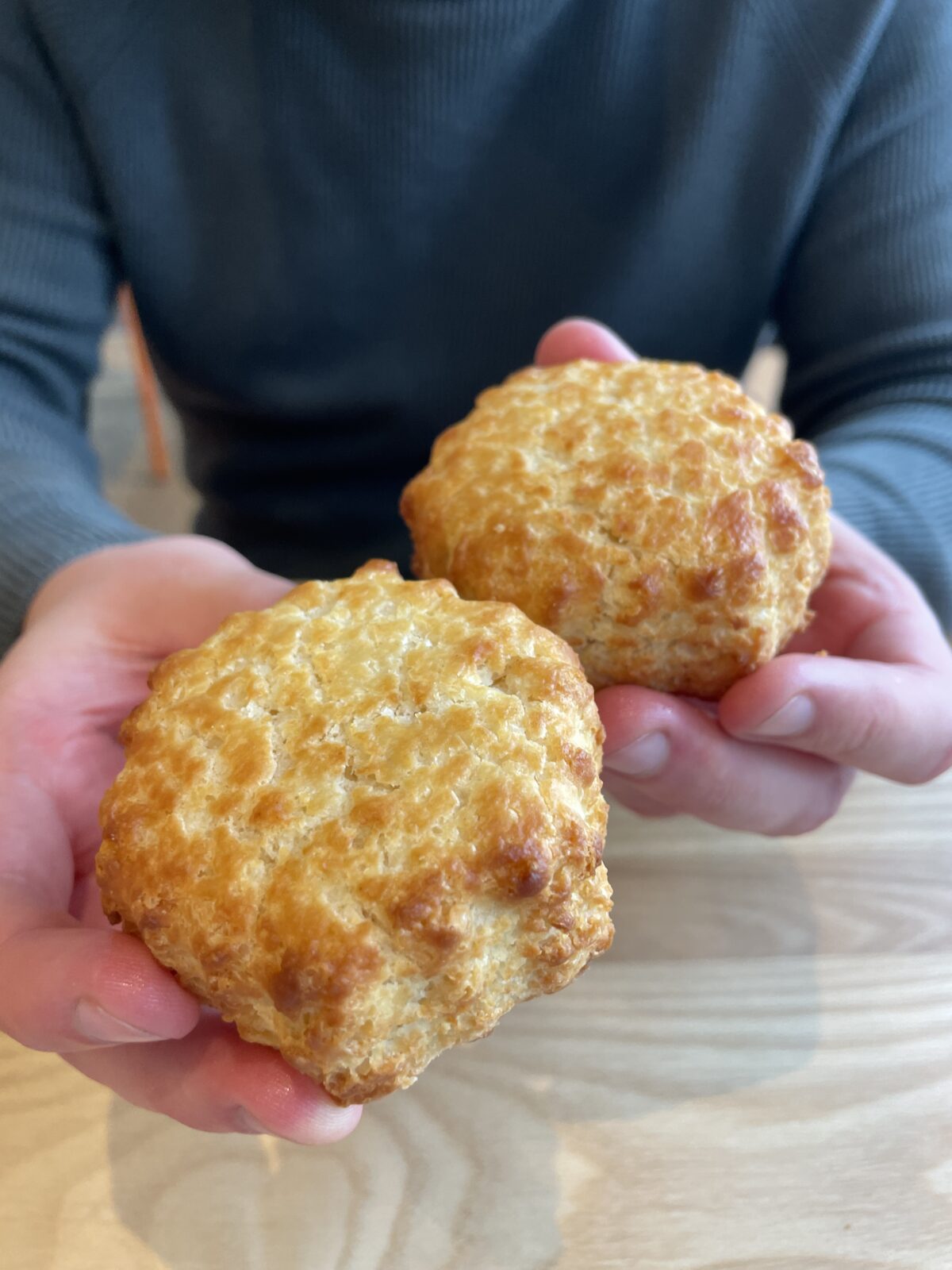 Read more:
But the excitement of Popeyes' flagship Greater Manchester opening doesn't stop there…
Not only is 0161's hottest new chicken spot launching this Thursday but the brand is pulling out all the stops to give Mancs a proper Mardi Gras welcome. We're talking live band, free food, a red (orange) carpet — the works.
Opening their doors on Thursday at 11am, the first three people in the queue will with a year's supply of FREE Popeyes chicken and the next 25 will get their hands on one of their signature Chicken Sandwiches at absolutely no cost, as well as some cheeky merch.
They're also giving away more freebies on Friday. Find out everything you need to know down below.
For all the latest news, events and goings on in Greater Manchester, subscribe to The Manc newsletter HERE.
Featured Image — The Manc Group