Eats
A restaurant dedicated to garlic bread has opened in Manchester city centre
Prices start from just £5.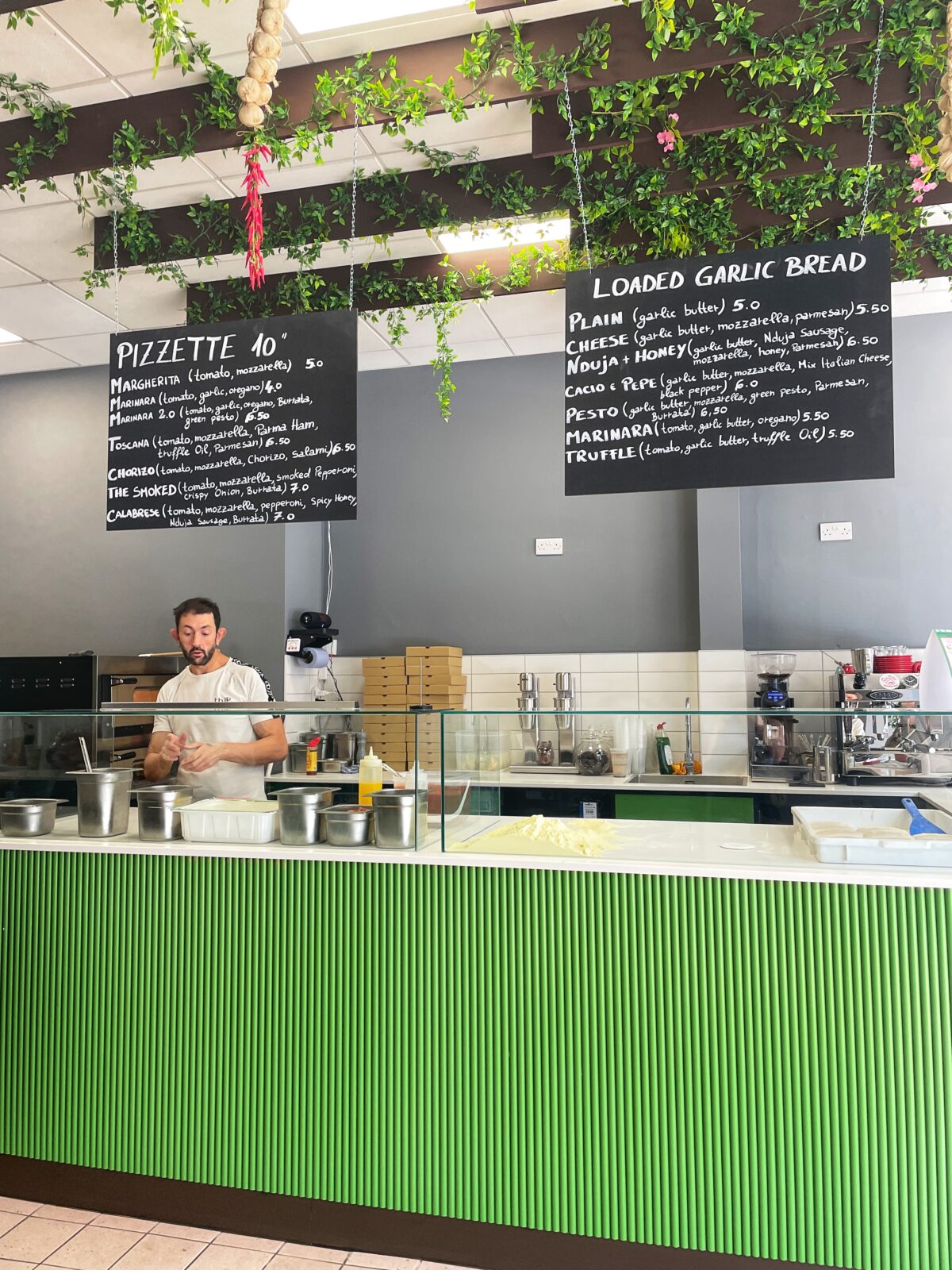 A new restaurant dedicated to garlic bread has opened in Manchester, and it's the stuff that dreams are made of.
A new arrival located in Shudehill, the eatery comes from the same team behind Swan Street pizzeria Ciaooo.
The team, famed for their fluffed-up sourdough crusts and burrata-topped pies, has spent the past five years wowing Manchester diners with its pizza, not to mention the likes of fun starters like deep-fried lasagne and carbonara.
Now they're getting ready to do it all over again with loaded garlic bread – this time operating out of a unit in Shudehill, formerly home to Manchester's X-rated d*ck waffle cafe Mr. D*cks.
Open from 12-6pm daily with a focus on the lunch rush, at the team's new loaded garlic bread shop classic options include 'plain' with garlic butter and 'cheese' with butter, mozzarella and parmesan, priced between £5 and £5.50.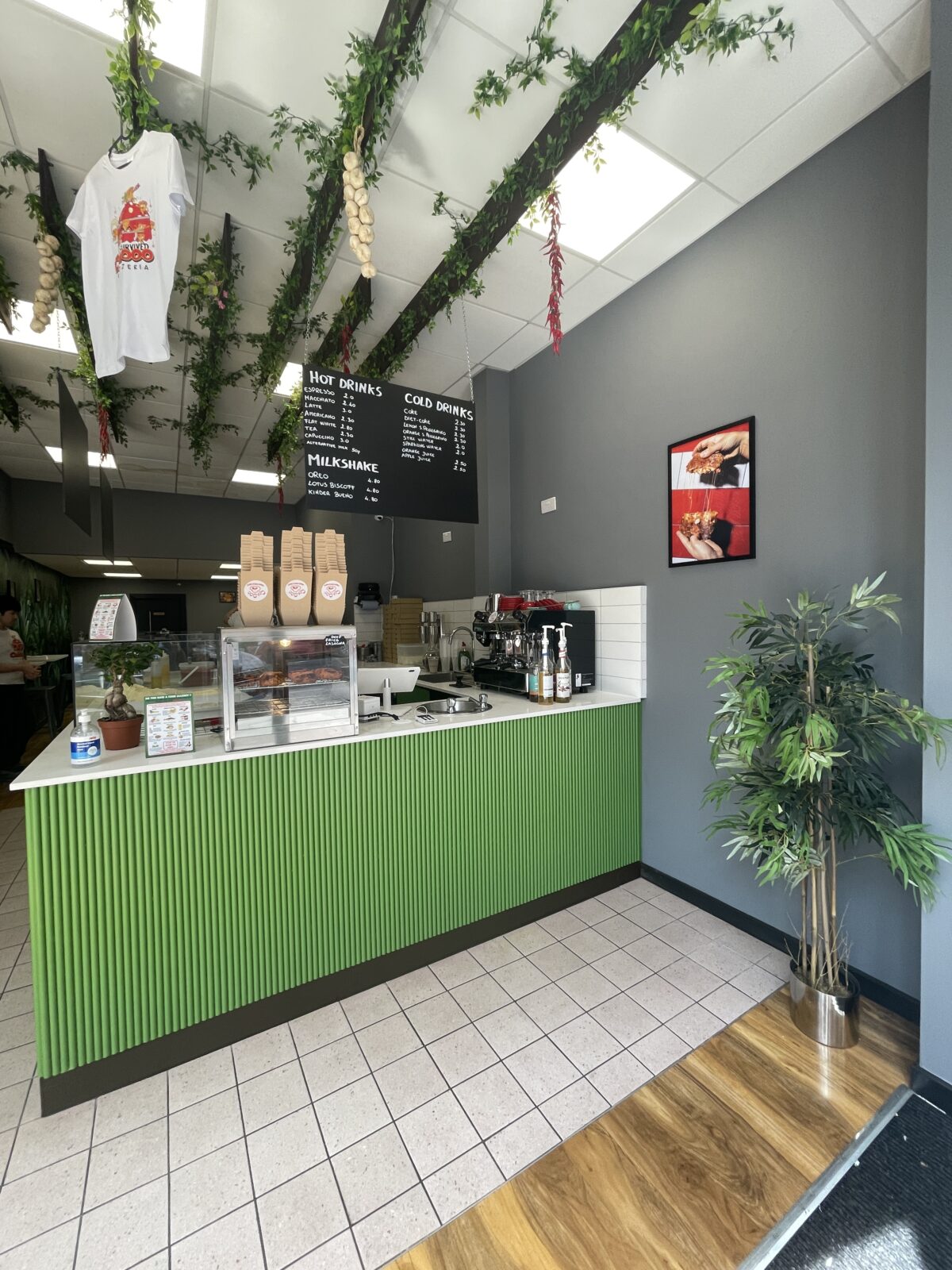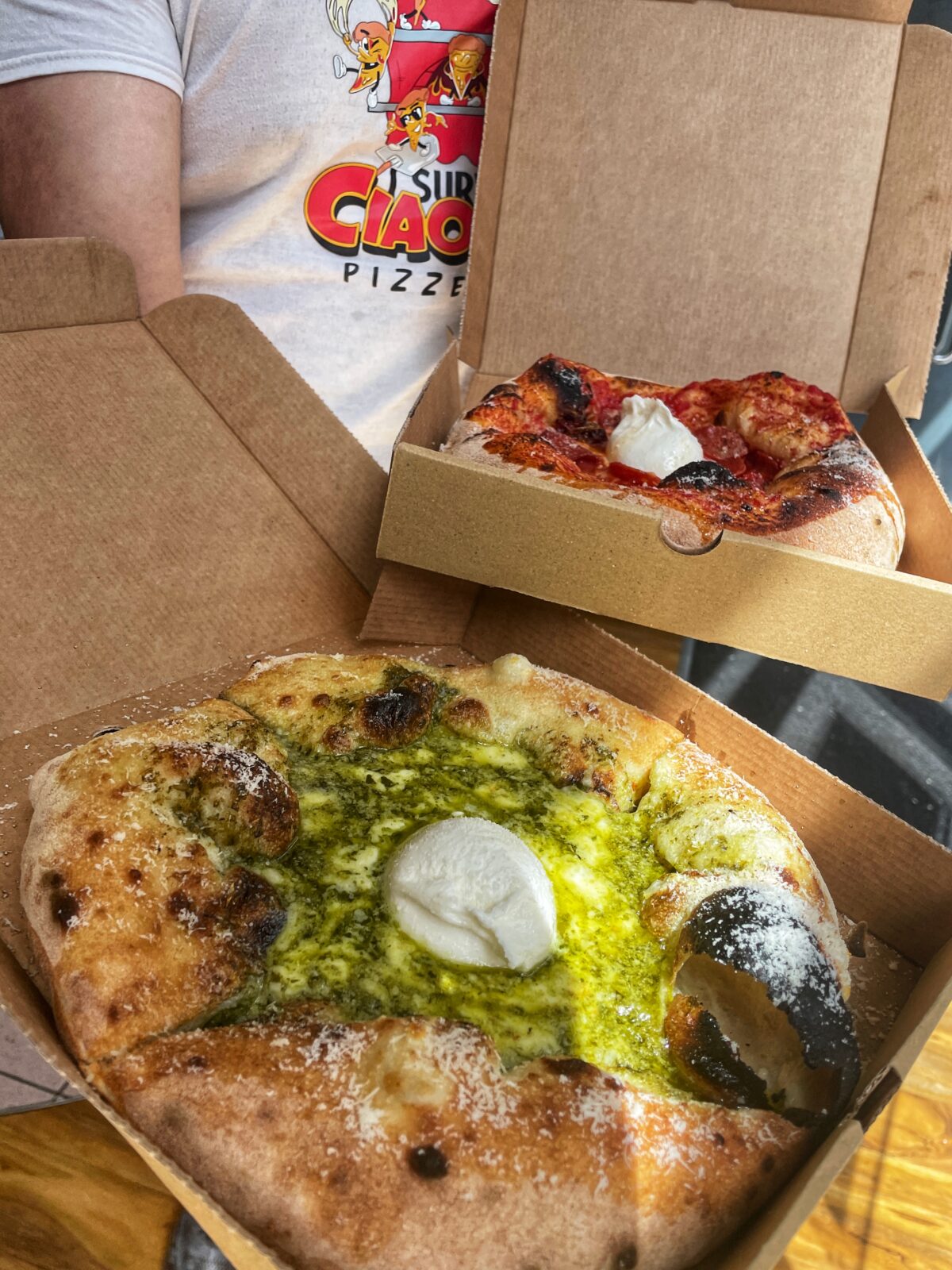 From here, it gets even more exciting with the likes of 'Cacio E Pepe', 'Pesto', 'Marinara' and 'Truffle' loaded garlic bread all on offer.
We're talking Ciaooo's signature fluffy base, with a choice of added tomato, garlic, oregano, truffle, burrata, housemade pesto, parmesan, black pepper and more, with the most expensive loaded garlic bread priced at £6.50.
Read more: Luxury Manchester hotel named one of the 'best places to stay in the world'
Elsewhere, you'll find 10″ pizzettes – smaller versions of Ciaooo's ever-popular pizzas – available from just £5-7.
Choices here include classics like Margherita and not one but two styles of Marinara, plus a Toscana (parma ham, truffle oil, parmesan), Chorizo (salami, chorizo, mozzarella), Calabrese (n'duja sausage and burrata) and The Smoked (smoked pepperoni, crispy onion and burrata).
Elsewhere, you can get your hands on hot slices of deep-fried lasagne, as well as Oreo milkshakes, hot coffees and cold fizzy cans of coke, San Pellegrino and more.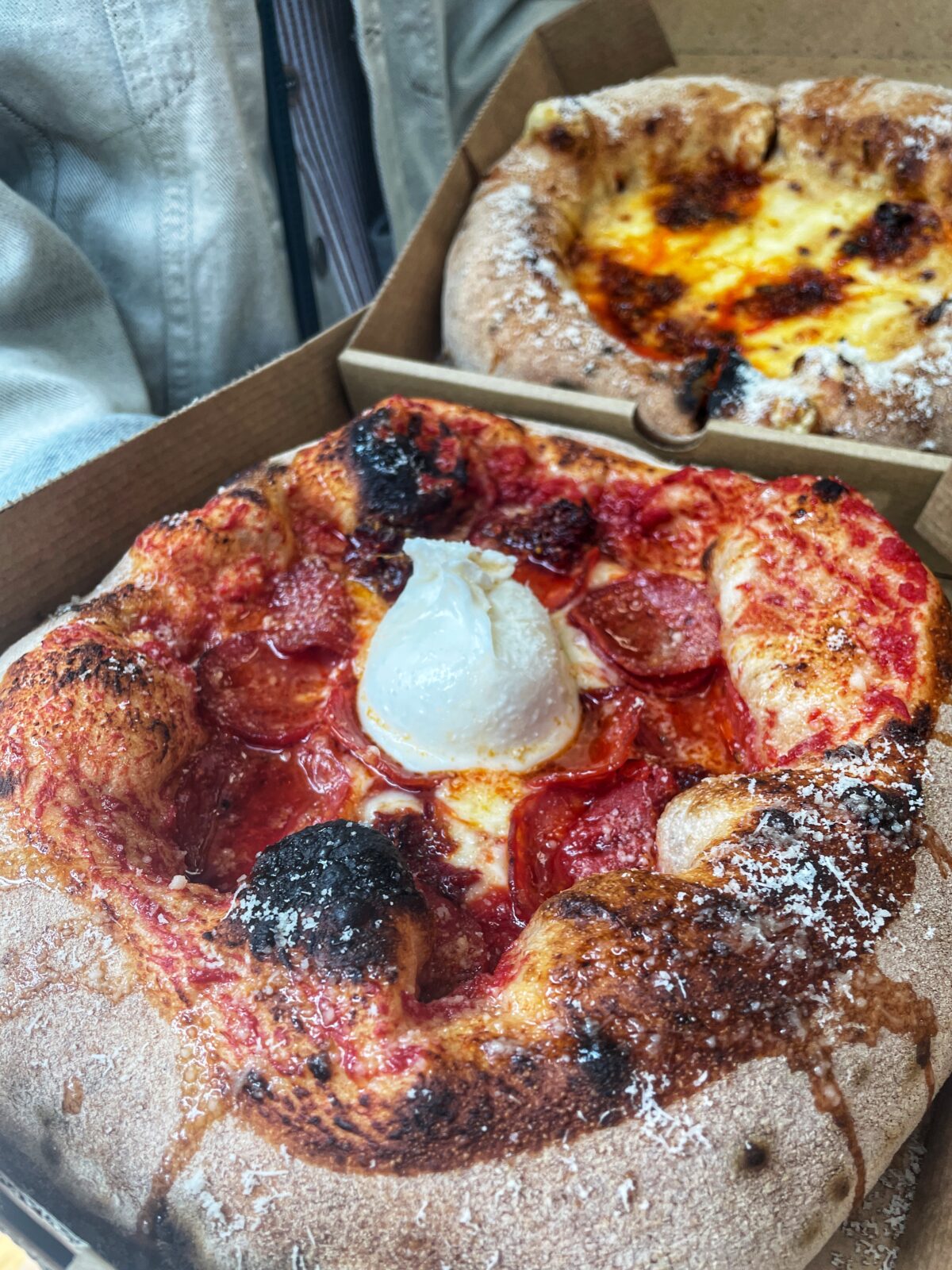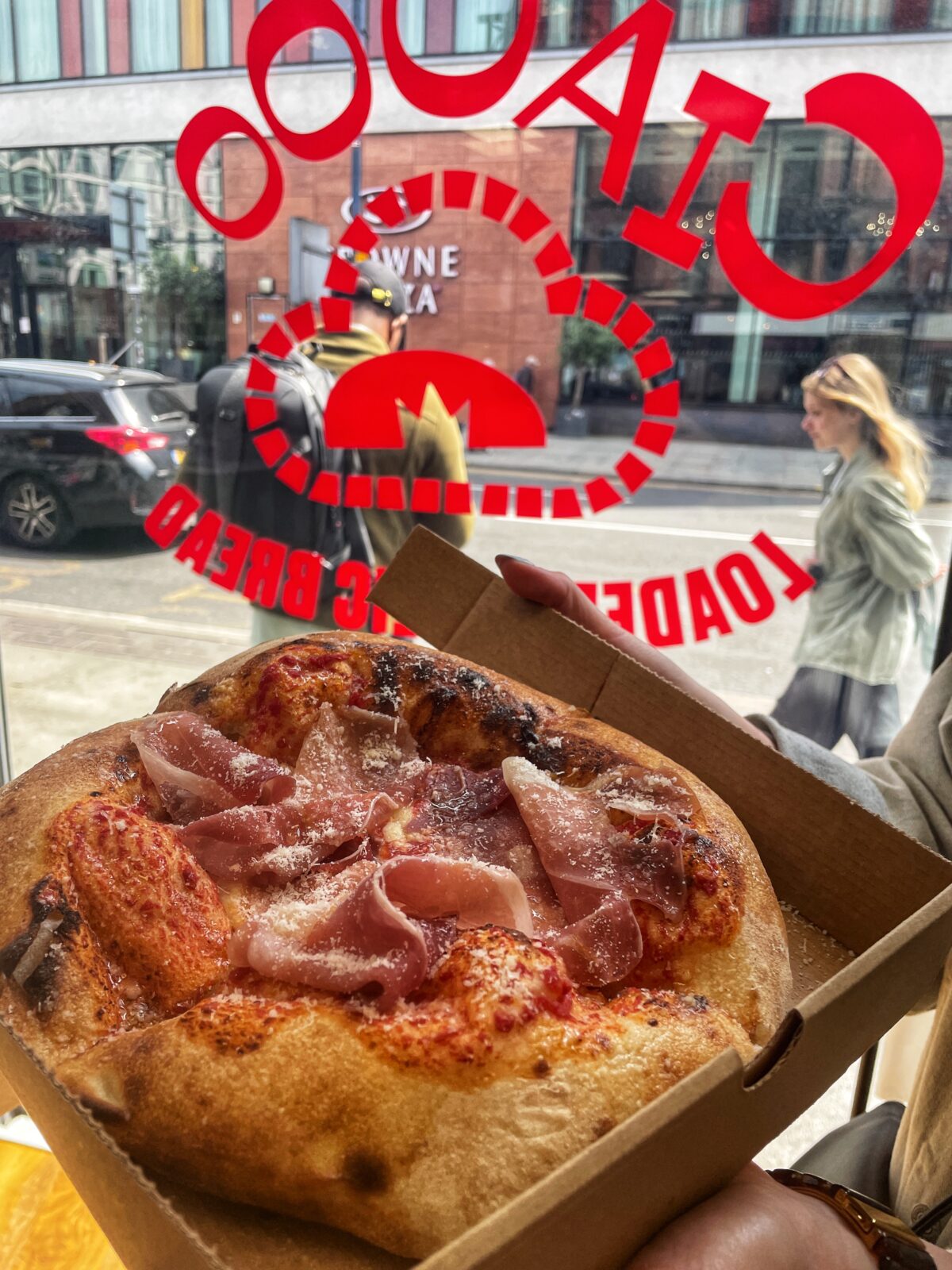 Read more: Hooch has just released a new tropical flavour for summer – and it's blue
Head chef Stefano Mordecchi comes with a strong pizza pedigree, having earned his crust at Double Zero in Chorlton before going on to open his own restaurants alongside Lory Grigore.
Previous successful ventures opened under the Ciaoo name include its popular but shortlived pasta stall inside Manchester Arndale Market.
Featured image – The Manc Eats