Eats
All the Manchester independents selling food and drink hampers this Christmas
There's just something extra special about about a hamper, right?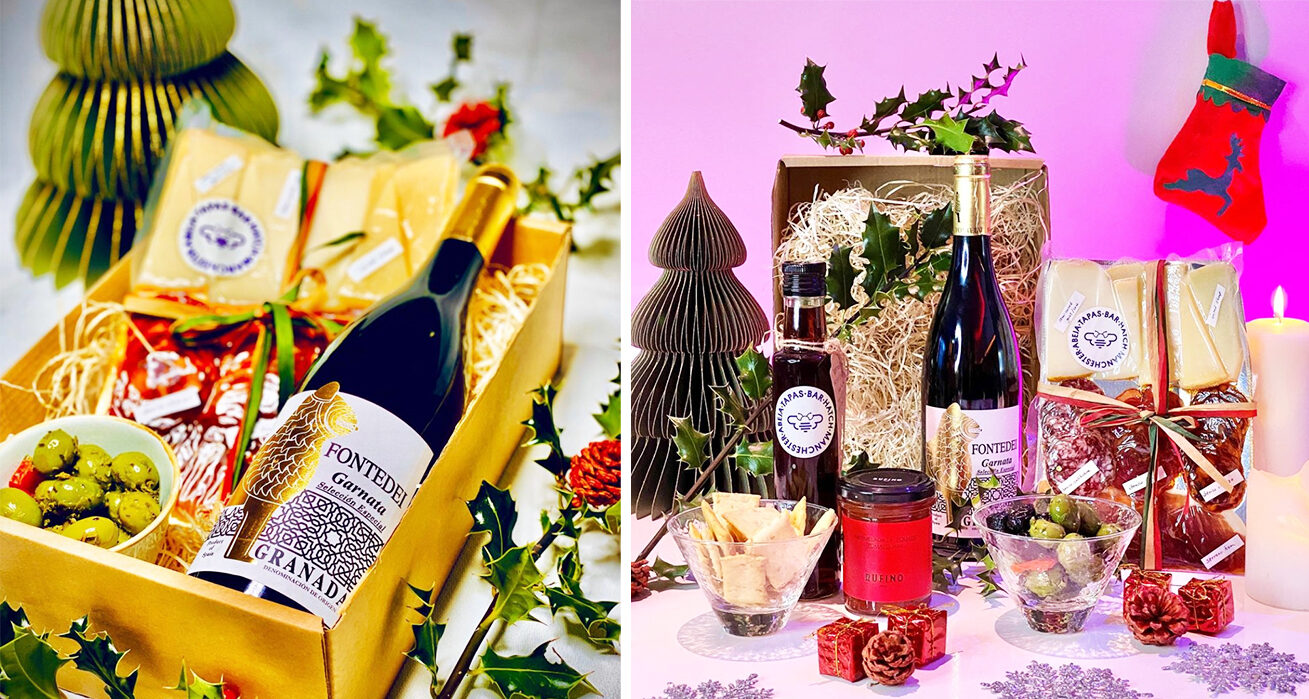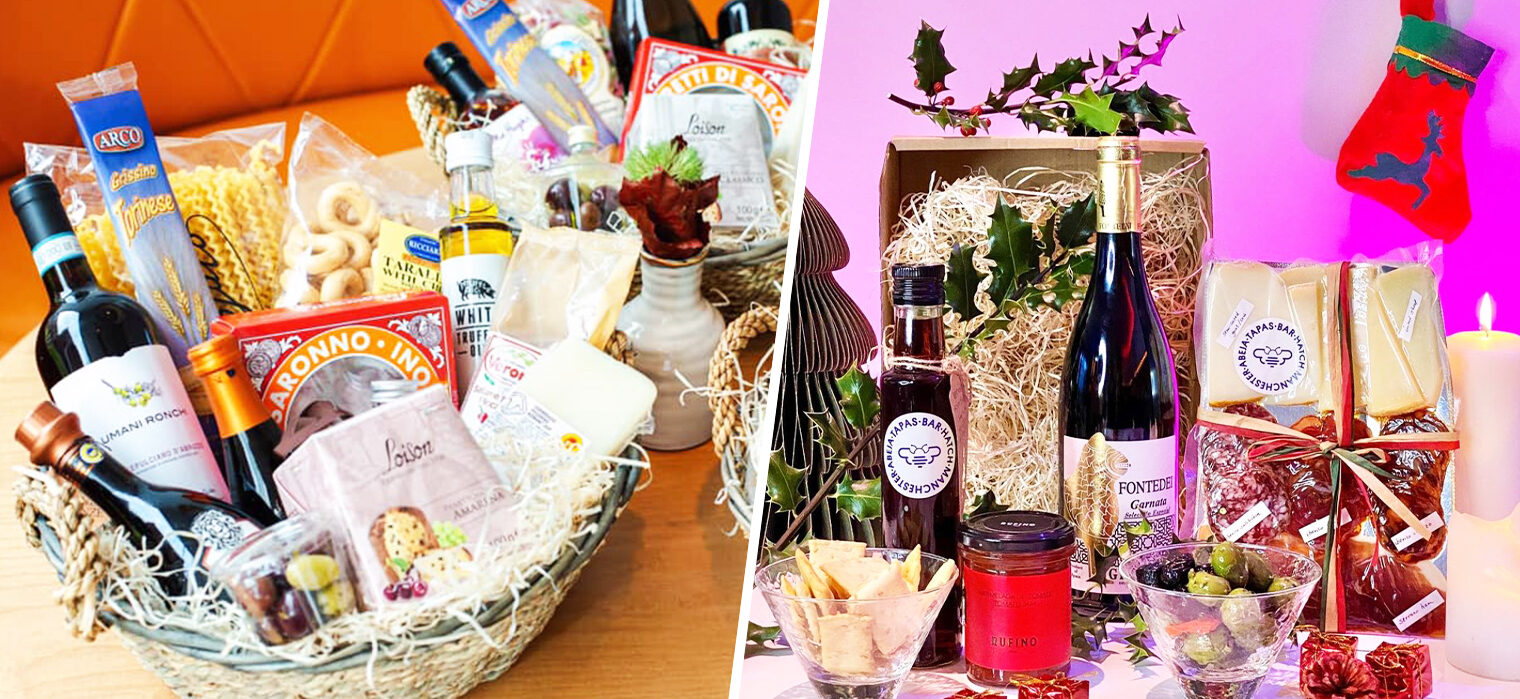 With the festive season fast approaching, people up and down the country are getting into the yuletide spirit in preparation for the big day.
The UK government has sadly already conceded that "Christmas cannot be normal this year" amid the coronavirus (COVID-19) pandemic, and while it has been announced this week that up to three families can form a Christmas bubble between 23rd – 27th December, for a lot of people, this still means there will be friends and family members they are unable to spend time with.
This is presumably why many are seeing the greater value in gift giving this year, and if there's one thing we're all certain of, it's that hampers are a classic Christmas present.
There's just something extra special about about a hamper, right?
And whether it be food, beer, gin, or even Christmas trimmings, there's plenty of independent businesses across Greater Manchester that are embracing the popularity of the hamper this year and offering their own unique spin on them.
There's so many places that are #StillServingMCR in our local area this Christmas, and there's never been a more vital time to support independent hospitality.
We've rounded up some of the best Christmas hamper gifts we've seen.
___
Don Giovanni
Oxford Street
£25, £50 & £75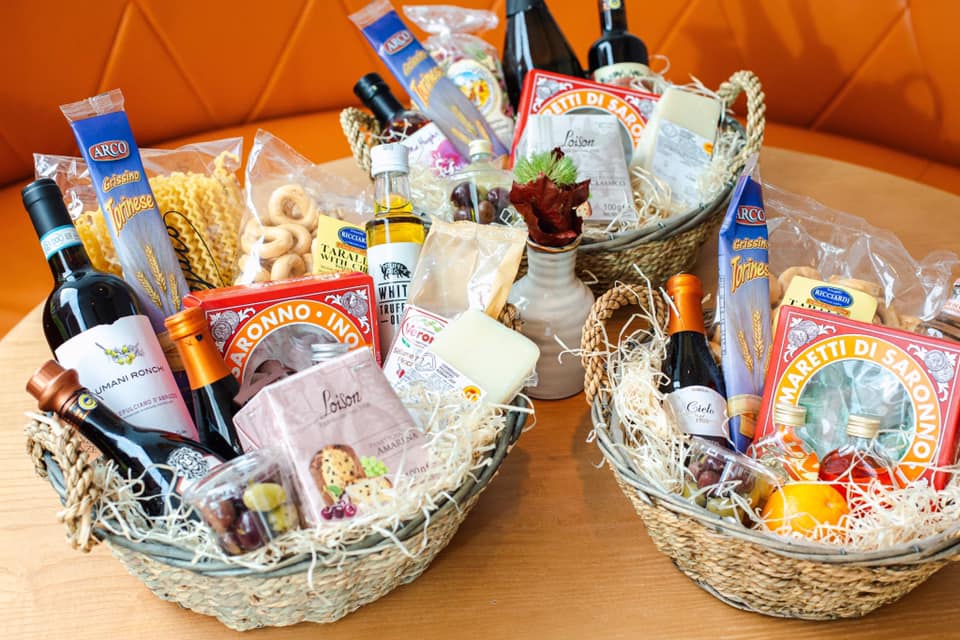 Don Giovanni's Christmas Hampers are really quite special this year.
Stuffed with premium Italian goodies – like parmigiano, truffle oil, homemade bottles of limoncello, truffles salami, tricolore fusilli, olives and balsamic vinegar from Modena – these are not the sort of products you can pick up in your local supermarket.
All sourced directly the restaurant from luxury Italian artisan suppliers, each hamper is designed to give your Christmas that extra bit of sparkle.
You can pre-order your Don's at Home – Christmas Hampers via the Don Giovanni website here.
___
Abeja Tapas Bar
Oxford Road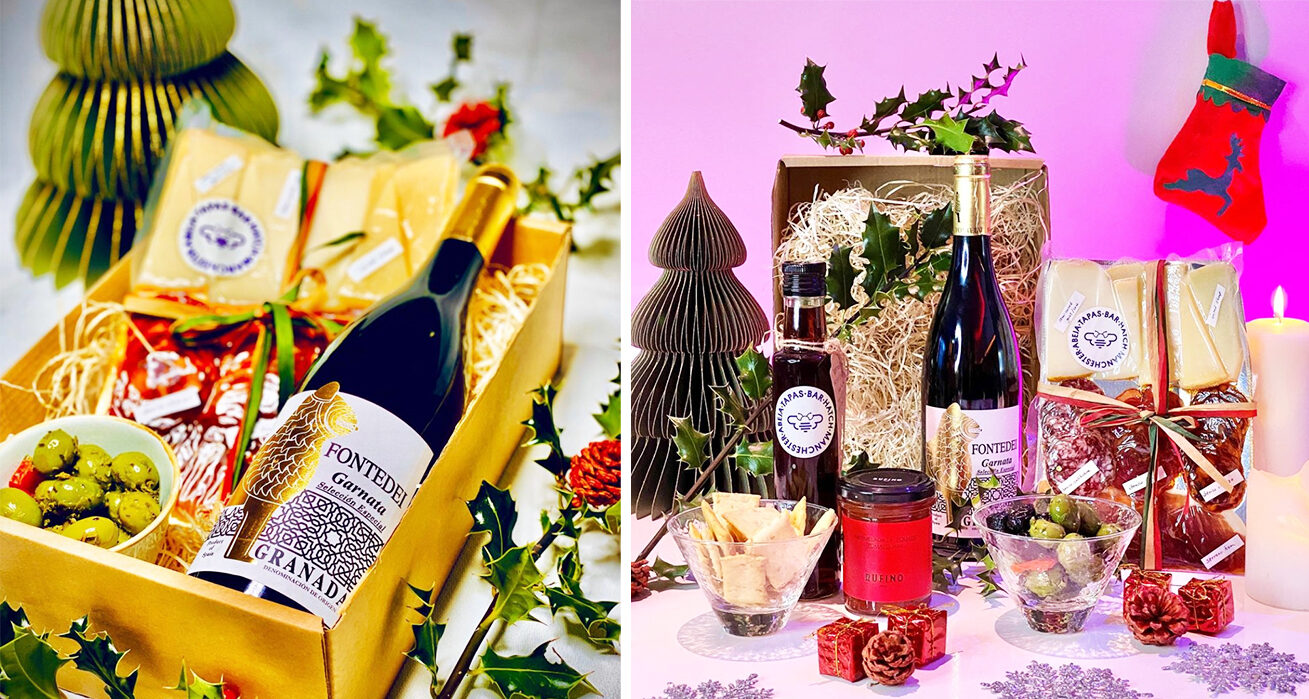 If you're looking for a unique Christmas present this year, you need look no further than everything you'd need for a top-quality tapas night all wrapped up in a hamper.
The Abeja Tapas Bar Christmas Board-in-a-Box is packed with all the gourmet goodness you expect from Manchester's smallest tapas bar, including – your choice of wine, Vermouth from Cordoba (250ml), meat and/or cheese board, your choice of artisan chutney, olives, extra-virgin olive oil (50ml), flatbreads, and a stocking filled with Spanish Christmas sweets.
All hampers are beautifully-prepared by hand, and are wrapped up in eco-friendly packaging.
Get your orders in for the Christmas Board-in-a-Box by by Friday 18th December for UK-wide Christmas delivery (via UPS) here.
___
Atlas Bar
Castlefield
£25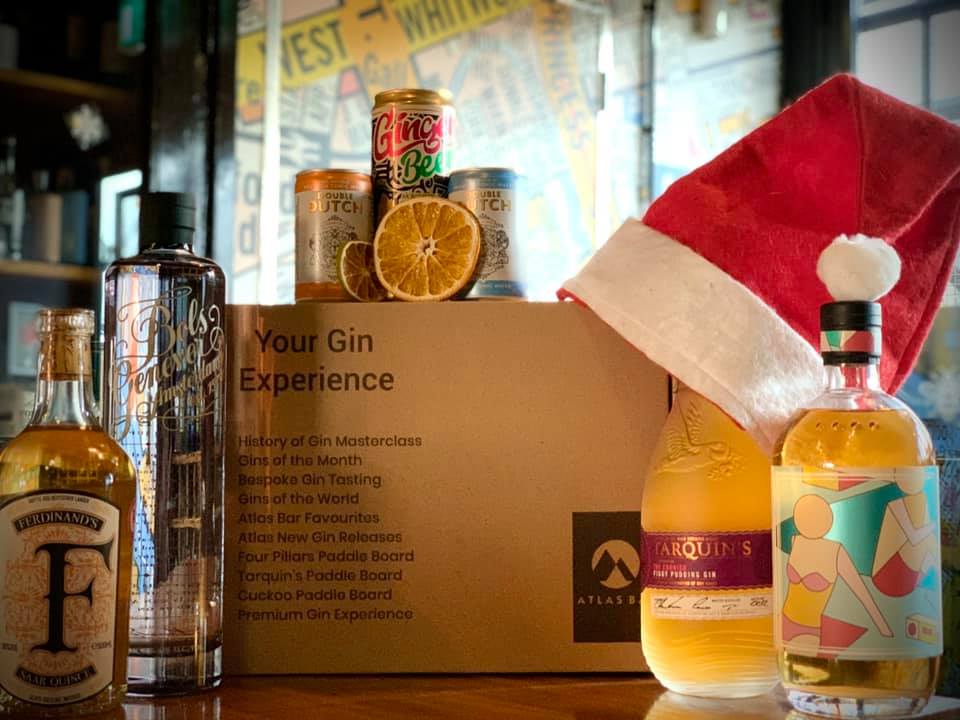 If it's premium gin you're looking for this Christmas, you won't find a much better option than the wide array of gift sets and hampers that Atlas Bar has put together, as the Castlefield favourite hangout currently has an impressive 270+ tipples stocked on its online gin shop.
The real standout is by far the This Christmas Home Gin Experience Pack at just £25.
This contains four double gins – Tarquin's Figgy Pudding, Four Pillars Christmas Edition, Bols Genever and Ferdinand Saar Quince Gin – and alongside these, you'll also receive four premium Double Dutch Tonics, a Ginger Beer, and botanicals to complement your gins too.
You'll even receive a link to an online virtual gin tasting experience, and information about your gins.
Grab yours via the Atlas Bar website here.
___
Herd
Northern Quarter
£35, £55 & £75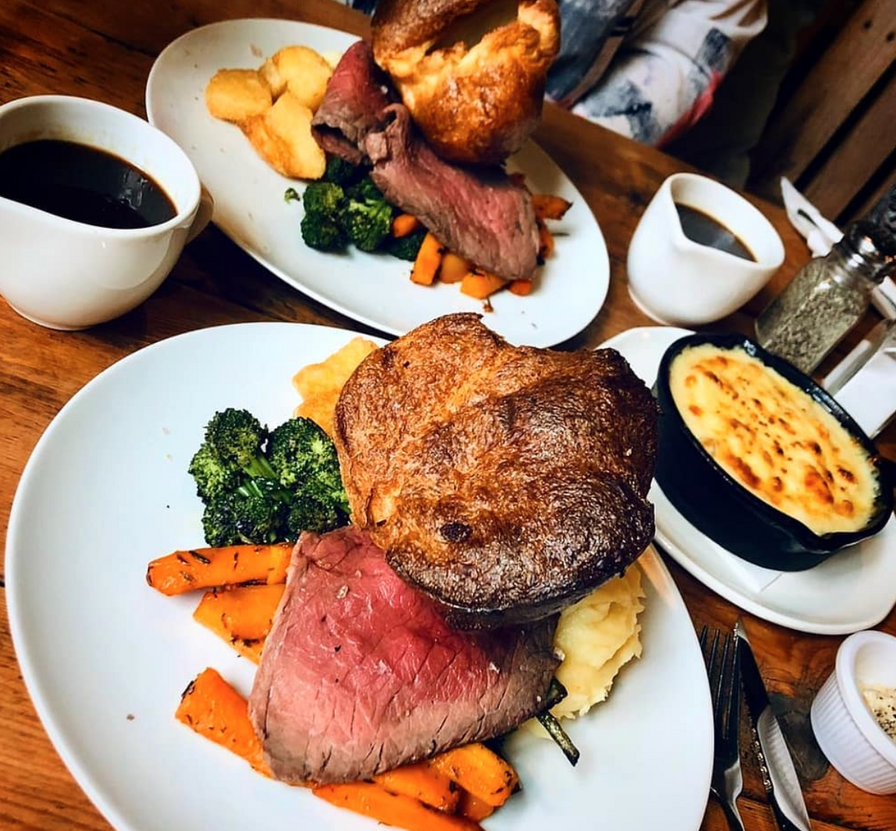 Herd's Christmas Trimmings Hamper could be a real lifesaver this year.
Designed to "take the stress out of Christmas day cooking" with everything prepared as much as possible so you can "enjoy more time out of the kitchen and more time getting merry after this dreadful year", each hamper comes loaded with everything you need to accompany the perfect Christmas dinner.
You can take your pick from a hamper for two (£35), four (£55), or six people (£75).
The Christmas Trimmings Hampers are available to purchase now for collection from the 22nd – 24th December and will come with full reheating and cooking instructions, plus a little Christmas treat.
Grab yours via the Herd NQ website here.
___
Salford Roasters
Greater Manchester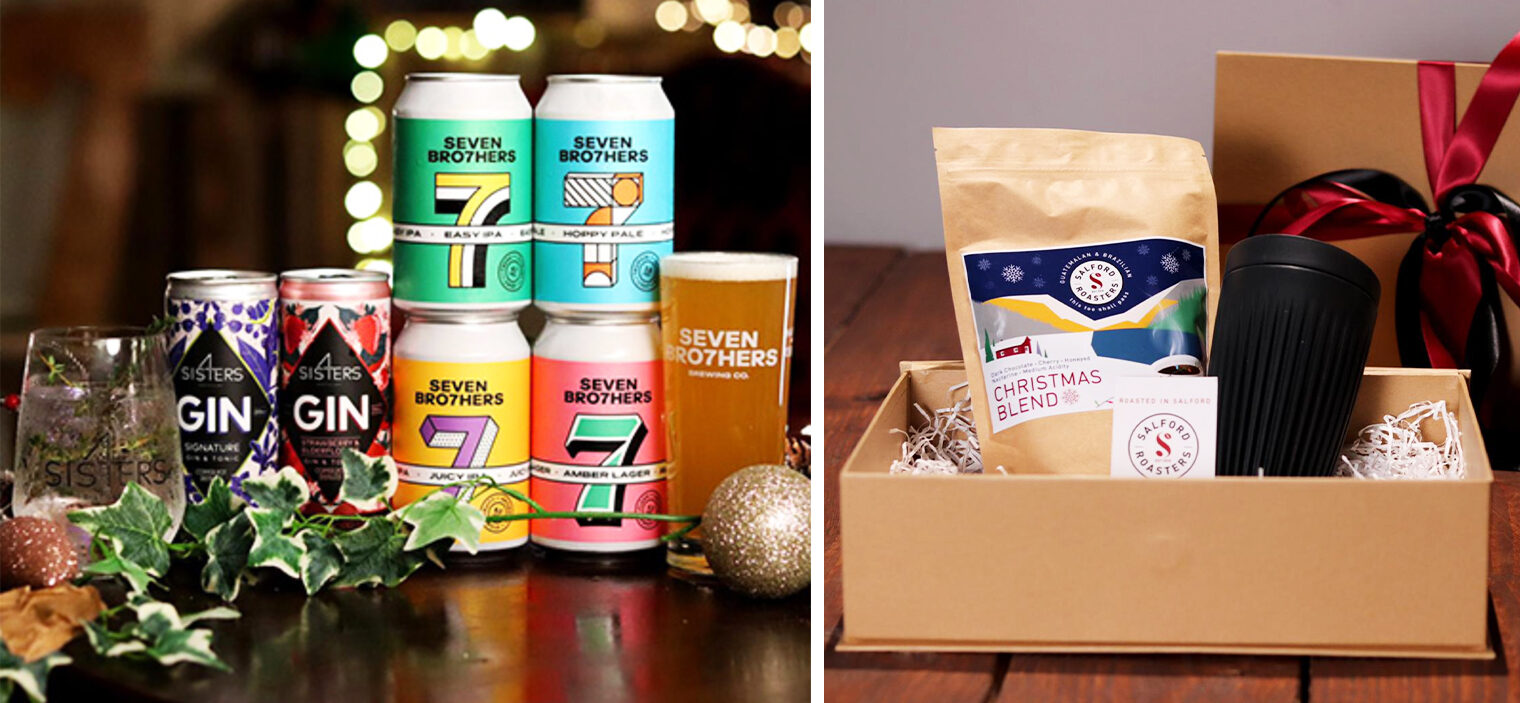 Salford Roasters' Xmas Boutique is your one-stop-shop for Christmas gift boxes this year.
Described as "a place to shop with simplicity for all your coffee gift set needs" and presented perfectly in recyclable kraft boxes and ribbon, you can choose your coffee, hot chocolate and coffee kit combinations, and it has also teamed up with local Salford Businesses – Seven Bro7hers and Sis4ers Distillery – to provide you with an awesome Festive Bonanza Bundle too.
There's six gift boxes to choose from, ranging in price from £21 – £60.
You can grab your Xmas Boutique gift set boxes directly via the Salford Roasters website here.
___
Salvi's
Corn Exchange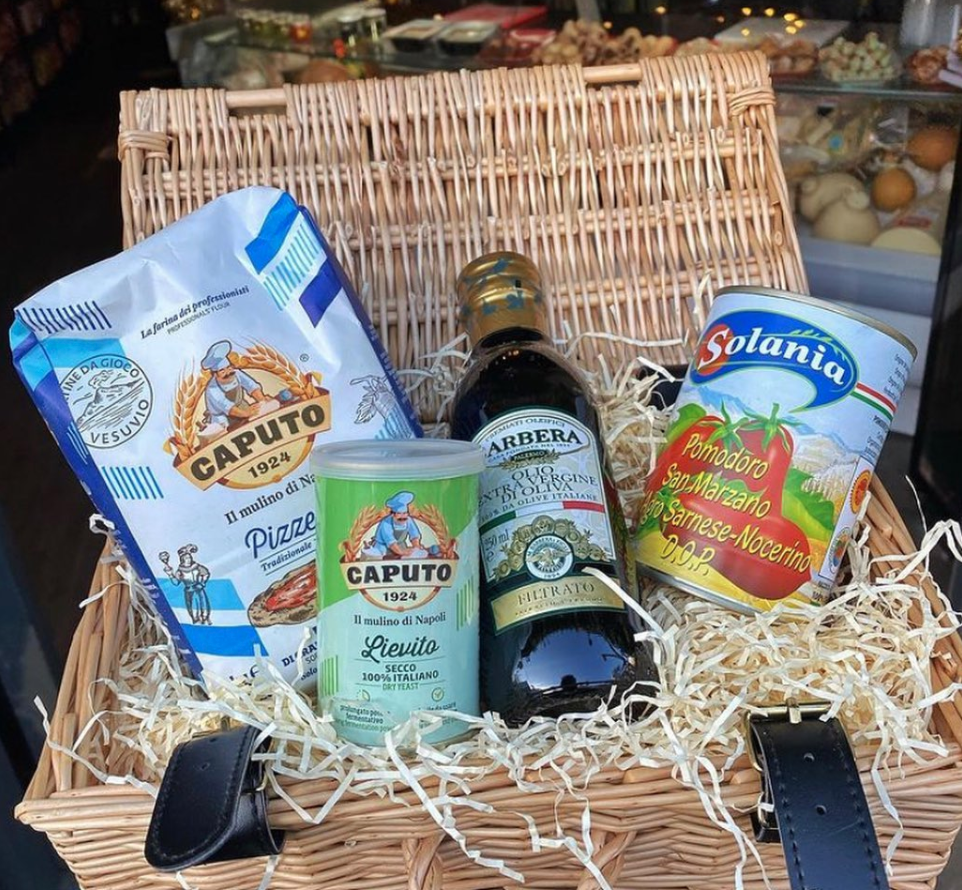 Life may still be on pause for the time being, but Salvi's is "bursting at the seems" with the very best, hand-selected, imported produce from Italy and is inviting Mancunians to "grab a small slice of Neapolitan life during lockdown" in the lead up to Christmas.
You can now even get your hands on a bespoke Christmas hamper too, filled with all the best deli goods.
Head on down to Salvi's Deli in the Corn Exchange to grab yours.
___
Albert Street Bakery
Eccles
£45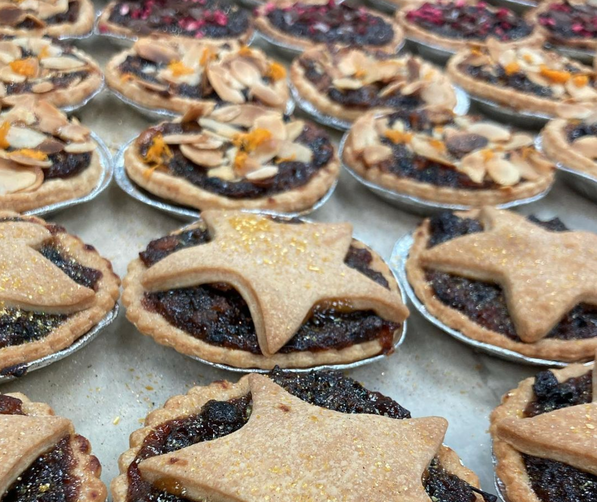 Albert Street Bakery in Eccles – a truly independent and family-run bakery that proudly claims to produce "the only Eccles Cakes actually made in Eccles" – is currently taking orders for Christmas Hampers ahead of the festive season.
Each hamper comes packed with a selection of artisan breads, local cheeses and chutneys, festive filled tarts, homemade mince pies, triple chocolate brownie Christmas puds, and of course, Eccles cakes.
All of this baked goodness delivered to your door for only £45 too.
You can place your orders for the Albert Street Bakery Christmas Hampers before 14th December for delivery on 19th or 23rd here.
___
Hampton & Vouis
Princess Street
£25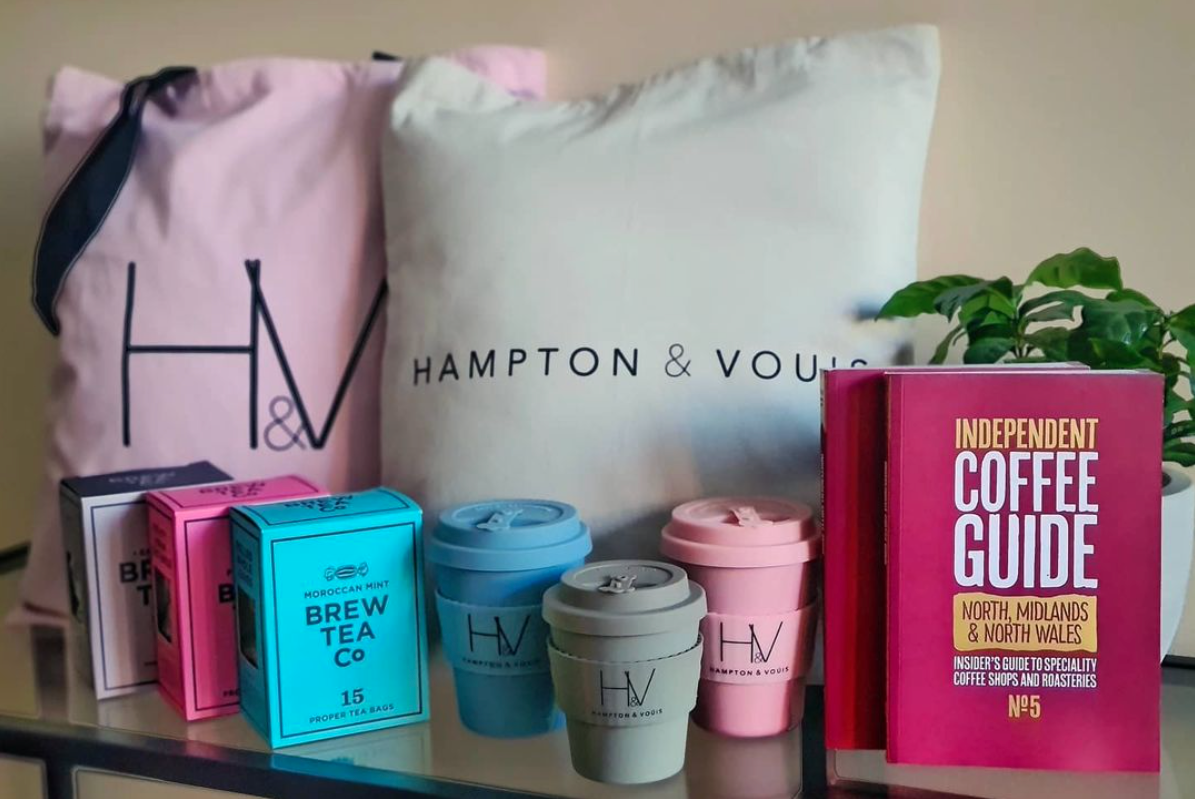 The Hampton & Vouis H&V Gift Bundle is the perfect way to "treat yourself or someone special".
For just £25, you get a H&V Tote Bag (choice of colours Pale Grey or Pastel Pink), a H&V Re-Usable Cup (12oz Gray Goo or Pink, or 8oz Molto Grizio), a box of Brew Tea Co Tea Bags, and an Independent Coffee Guide No 5, and all items when bought separately would usually come out at an RRP of £43.98, so you're making a cracking saving too.
You can grab your H&V Gift Bundle via the Hampton & Vouis website here.
___
Hip Flask Craft Beer
Manchester Box
£35
Hip Flask Craft Beer's Manchester Box is designed to "highlight the unique identity of Manchester".
Inside this 'Best of Manchester' box of craft beer is a diverse range of lagers, pale ales and IPAs created in breweries across the region, and each box contains 12 beers (5x 440ml cans and 7x 330ml cans), making it an ideal gift for any beer lover, or someone with a special place in their heart for Manchester.
There's brews from beloved Greater Manchester breweries – Alphabet, Beatnikz Republic, Brightside, First Chop, Seven Bro7hers, and Shindigger – inside each hamper, all for £35.
You can find more information about each brew and grab your Manchester Box here.
___
The Manc Group has partnered with Deliveroo to help local restaurants deliver during lockdown as part of our #StillServingMCR campaign.
Working alongside Deliveroo, The Manc will ensure all restaurants on the service will get the amplification they need across our social platforms. We'll update our one million-strong audience on your latest updates and deals and we'll create conversations with the masses about our favourite scran from your menus.
Basically, we will champion you, and we will go above and beyond to do it.
You can find out more here.