Eats
Archie's has installed a bright pink train carriage at its original burger bar
Manchester's original Archie's site is now home to the city's 'first subway station'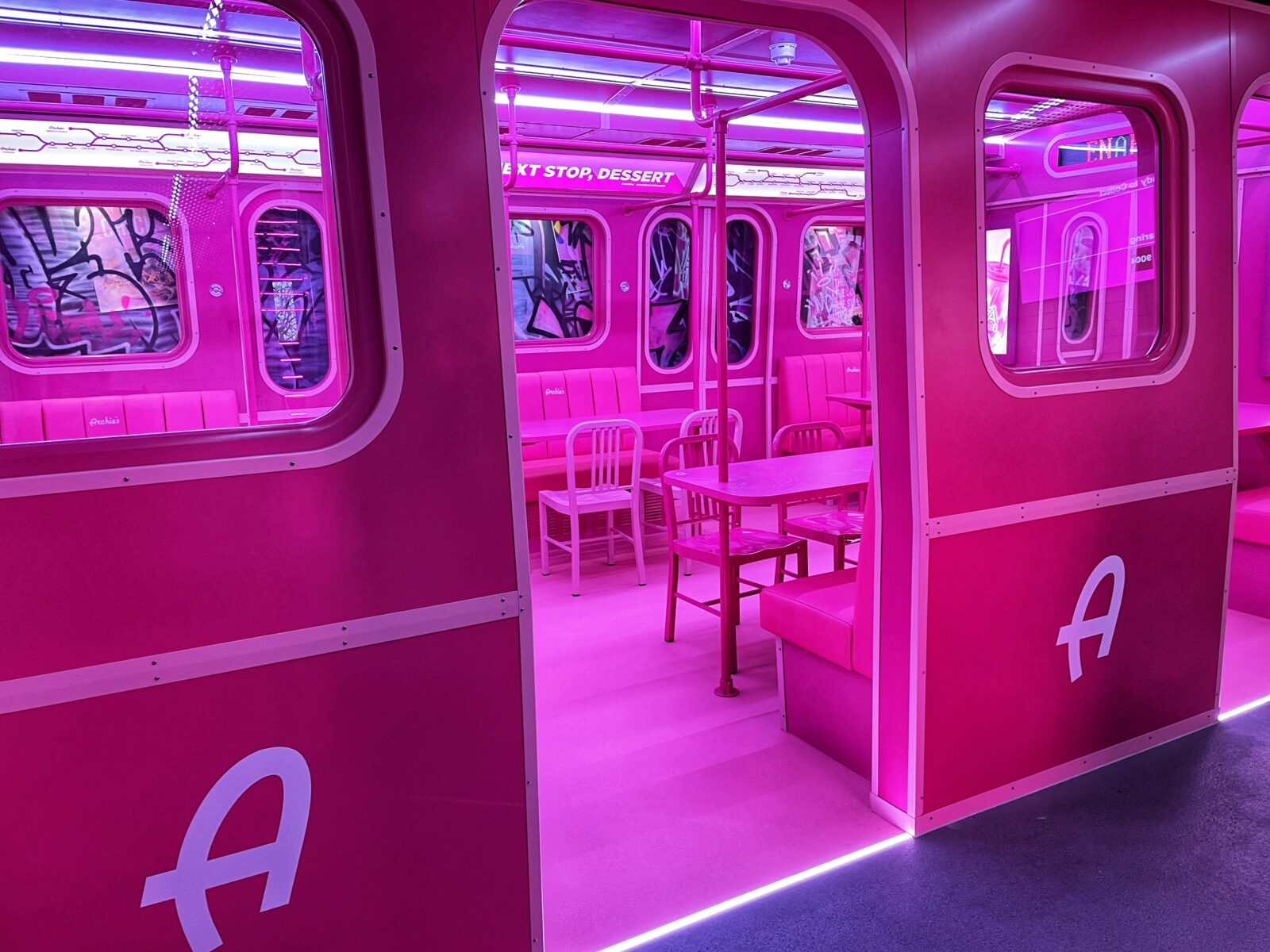 Archie's has fully reopened the doors of its original diner in Manchester, installing a hot pink train carriage inside.
The beloved burger and shake bar has today unveiled a 'subway station' in the basement as part of the Oxford Road site's £1m transformation.
Diners can now tuck in to their smashed burgers, wings and tater tots from their own train booth.
The bright pink addition to the site has been designed like a New York City subway car, down to the handrails and the train windows with a graffiti-covered wall behind them.
The Archie's team have even created a fast food-inspired underground map, featuring stops like Milkshake Gardens, St Pancakes, and Scrannington Place.
There's enough seating inside the train carriage for around 25 diners, plus extra room outside it, where banks of metal train station-style benches are arranged.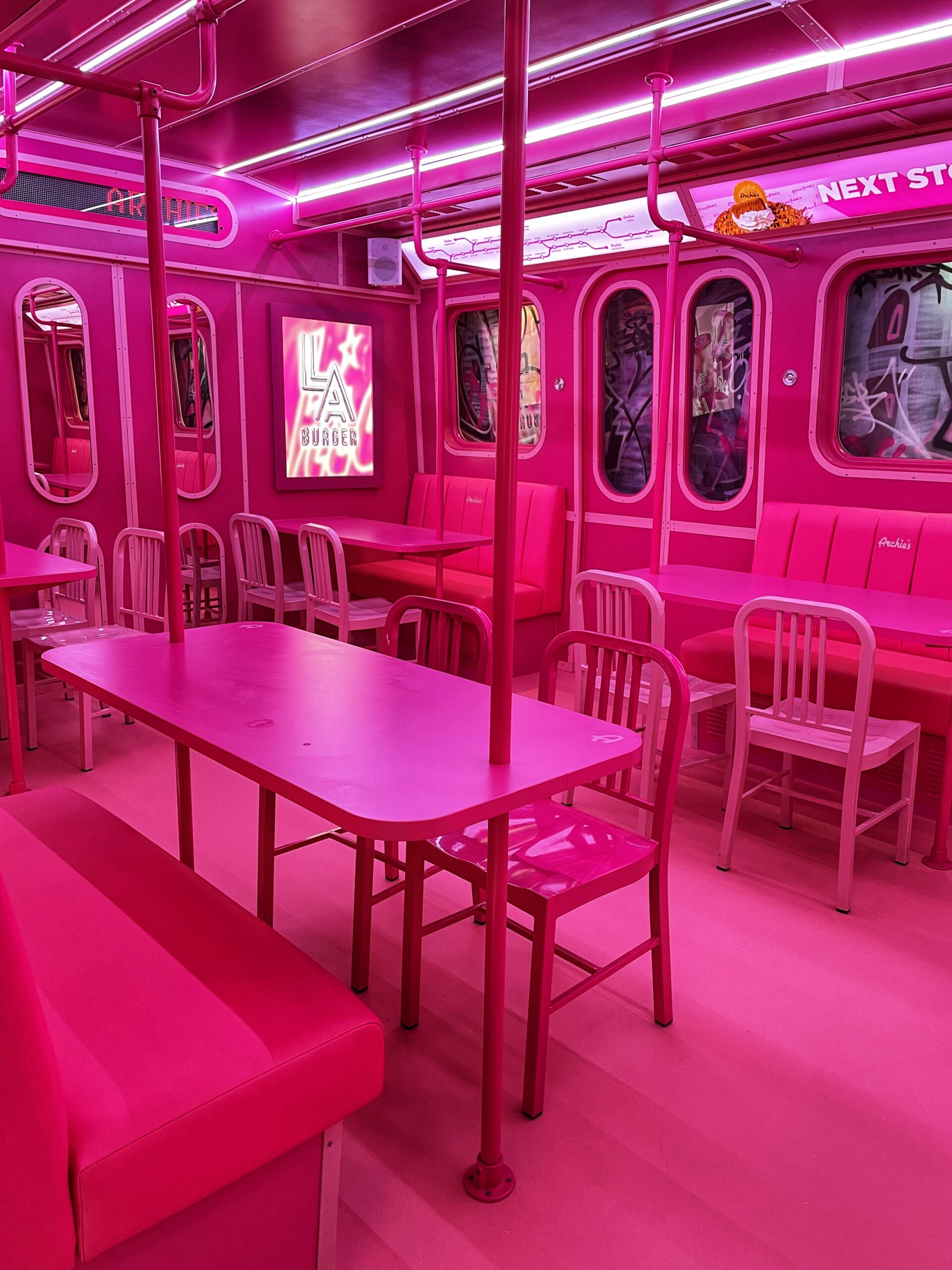 The newly-revamped site also has new self-ordering screens at the entrance and a click-and-collect service.
The brand's original site will be open from 11am (with its new breakfast offering on proud display) until 3am at the weekends.
Archie's has become famed for its Instagram-friendly pink interiors since its launch in Manchester in 2010.
Features at other sites include giant ball pits and swings, plus masses of neon slogans, mirrors and colourful booths.
It's lured in more than its fair share of celebs over the years too, with visits from famous faces like Floyd Mayweather, NeYo, Rita Ora, The Game, Kevin Hart and Conor McGregor, many of whom have designed their own milkshakes for the menu (Conor McGregor's The Mac Life is a mad mix of Wispa Gold, peanut Lion Bar, hazelnut sauce and blue sherbert, if you were wondering).
Archie's now has diners and burger bars across the country, including five here in Manchester, plus sells its food on Deliveroo.
Read more
Featured image: The Manc Group