Trending
Heinz has released a new hot cross bun-flavoured mayonnaise and it's meant to be 'seriously good'
"Introducing the Easter treat you definitely didn't ask for."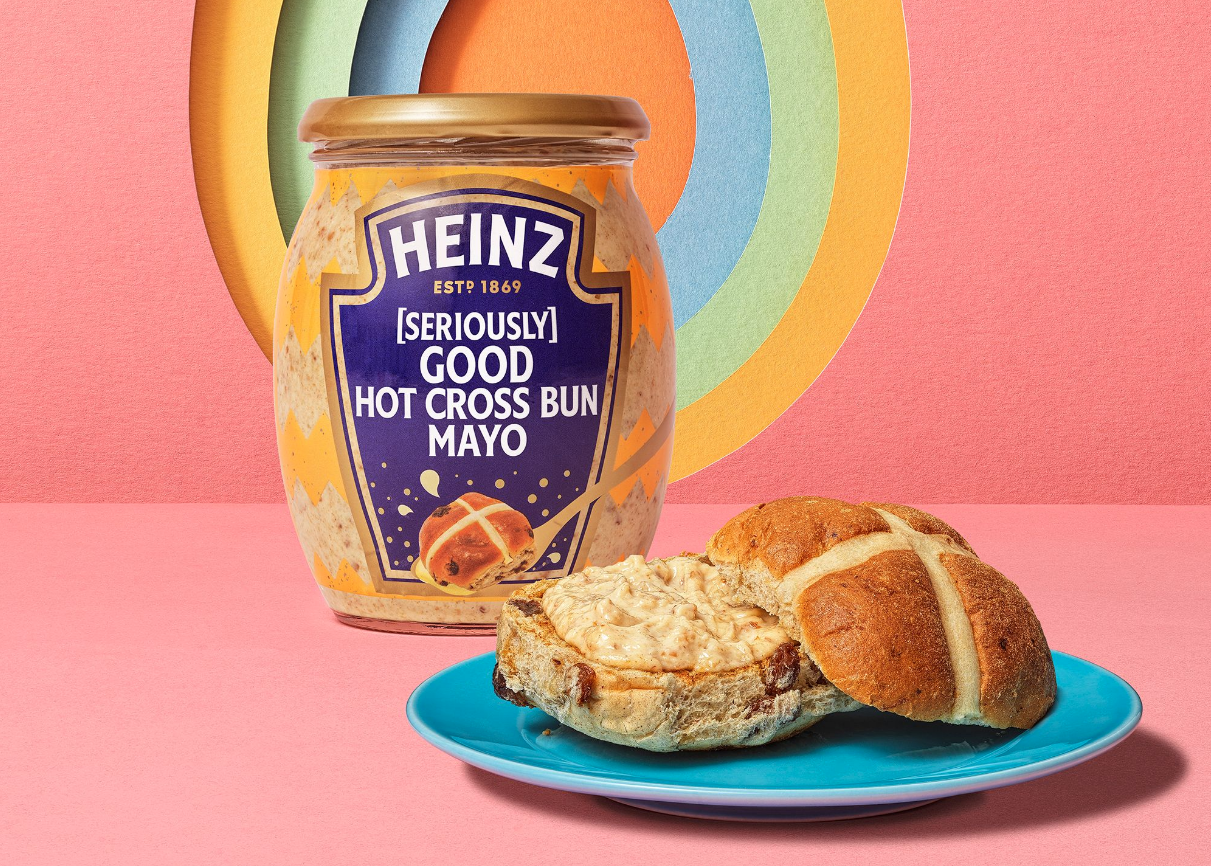 In the latest of a long line questionable condiment creations, Heinz has released a new hot cross bun-flavoured mayonnaise.
And it's meant to be "seriously good".
Considering April Fool's Day isn't until this weekend, and considering Heinz has already famously released a Terry's Chocolate Orange-flavoured mayonnaise back in December 2021, as well as a trio of 'saucy' mashup sauces just a couple of weeks back, you realise that the food manufacturer is, unfortunately, completely serious with its latest Easter-themed invention.
Hot cross buns are a classic sweet treat at this time of year, and flavoured creations inspired by their beloved taste aren't usually hard to come by – but mayonnaise is something else.
The new Heinz [Seriously] Good Hot Cross Bun Mayonnaise is a limited-edition creation that's meant to "pair perfectly with all your favourite Easter treats", and is made by blending Heinz's rich creamy mayonnaise with toasted hot cross buns, and then swirling through sweet cinnamon spices and real fruit pieces to create a combination like no other.
No matter whether you want to double-down on the hot cross bun flavour by simply spreading it on your hot cross buns buns, or you'd just prefer to enjoy it straight from the jar with a spoon, Heinz says the sweet and creamy condiment is "an eggs-cellent addition to your Easter menu".
"People love Heinz's sweet mayo combos as much as we love inventing new and eggs-citing products for our customers," Heinz's Brand Manager Katharina Kern admitted.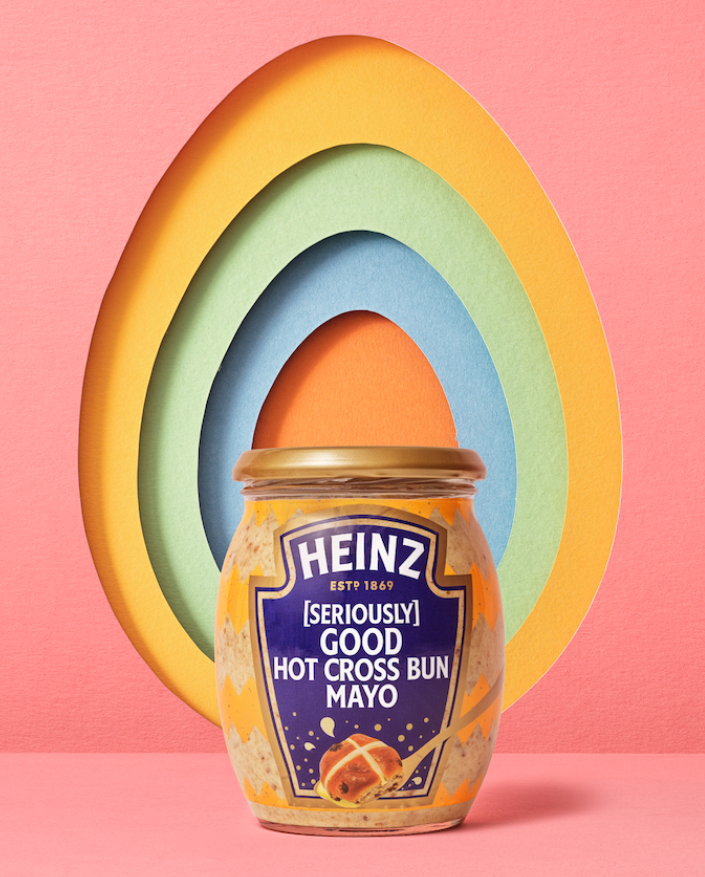 If you're keen to try out the new limited-edition Heinz creation though, it won't be as easy as just nipping to your local shop or supermarket, as only 100 lucky condiment fans will be able to get their hands on a jar as part of a week-long competition.
Read more:
To be in with a chance of winning, you'll just need to head to the Heinz UK website to enter its #HotCrossBunMayo competition.
The deadline for entries is Sunday 2 April.
Featured Image – Heinz