Eats
'Energy is now the main reason for Hospitality closures' says Sacha Lord
Calls for the government to do more are mounting as businesses close whilst energy companies continue to report record profits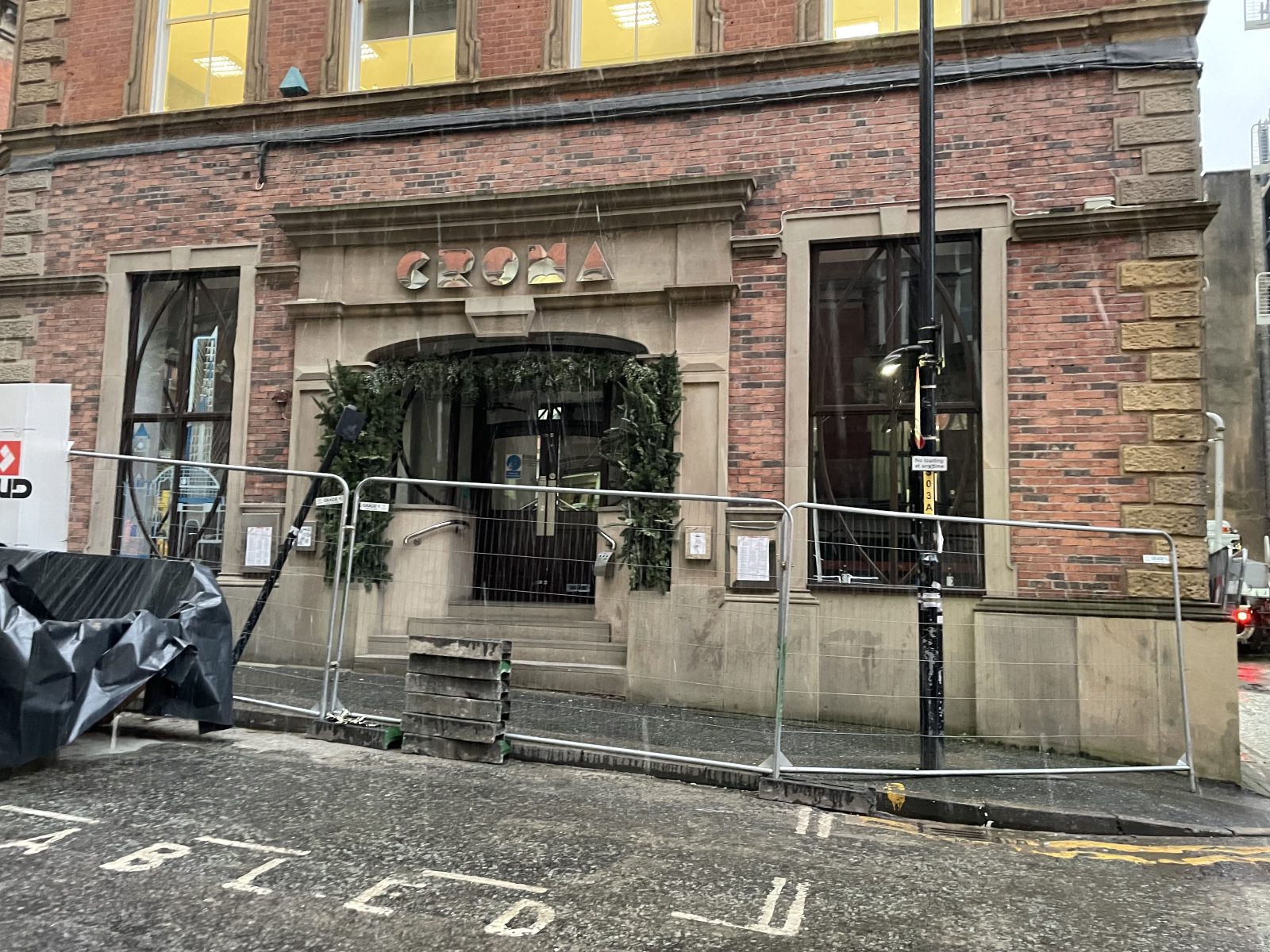 Sky-high energy prices are now the main reason for hospitality closures, according to Manchester's night time tsar Sacha Lord.
The Warehouse Project founder and night time economy adviser has recently taken to Twitter to call on the government to do more to support businesses – stating that the energy companies are 'cashing in on hospitality's demise'.
Adding that the big energy companies 'are bankrupting businesses and forcing people into unemployment', he pointed to numerous business closures in Greater Manchester before adding that energy regulator Ofgem has 'a lot to answer for'.
It has undoubtedly been a hard few years for the city's hospitality operators, with large numbers closing their doors for good in 2022 and more following suit this year already.
Between rocketing energy bills and food costs, record inflation and the largest squeeze on living standards in 40 years, many operators have found themselves caught between a rock and a hard place.
Recent notable hospitality closures have included vegan junk food pioneers Zad's and V Rev, Vertigo, Chorlton neighbourhood favourite The Creameries, city centre institution Cafe Metro, decades-old pizza restaurant Croma and cheap cocktail favourite Font, but sadly the list goes on and on.
Yet, whilst Manchester's bars and restaurants are closing at pace, energy companies are announcing record profits with Shell reporting record earnings of £32.2bn in 2022 – double the previous year's total and the highest in the company's 115 year history.
This has led for many to call for the increase in the energy price cap due in April to be scrapped, with opposition parties claiming that the government is letting firms 'off the hook'.
Meanwhile, many local restaurants are directly citing the energy crisis as their reason for closing their doors.
Announcing its closure last year, popular vegan eatery Vertigo shared on social media that it had been forced to permanently shut all three of its sites: laying the blame at the door of 'significantly increased costs' that have made it difficult for the business to continue to operate.
Read more: A new luxury hot chocolate cafe with 20 different flavours is coming to Manchester
Specifically referring to an increase in utility bills, the team said it was with 'a heavy heart' they had to announce that 'Vertigo is no more'.
Elsewhere, last summer The Lowry theatre warned of a 'major challenge' over fears energy costs could triple to £1m this winter, stating that: "The government needs to extend the energy cap to business as well as households."
Meanwhile, The Old Siege House Bar and Brasserie in Colchester revealed that it "had no choice but to sign a new contract in October in order to access government help", adding that its bills went up "from 2p a unit on gas to 12p and 12p electric to 44p ! Now tied in for 4 years! Not sure how long we can sustain these prices!"
Read more: The biggest Manchester bar, shop and restaurant closures of 2023 – so far
According to analysis by Shakespeare Martineau, the food and drink industry accounted for 6% of administrations in 2022 – the sixth-highest sector in the UK.
A total of 1,340 businesses – 87 of which came from the food and drink industry, which included several breweries and restaurant chains – filed for administration last year, marking a 56% increase compared to 2021.
Recession fears and the financial pressure on households and businesses mean the worst is still yet to come, an insolvency and restructuring expert has warned.
Read more: The biggest Manchester bar, restaurant and club closures of 2022
Andy Taylor, partner and head of restructuring at Shakespeare Martineau, said: "The latest statistics show that the true costs of living and doing business are beginning to bite.
"Numerous headwinds – such as the cost of borrowing, and increasing energy, fuel and raw material costs – have become a new normal at this point and businesses are being pulled from every direction. Furthermore, while supportive in the main, pressure from lenders is increasing and HMRC is taking a firmer stance, seeking to cap levels of liability for non-payment of tax.
Read more: Pubs and breweries warn of closure over 300% rise in energy bills
Adding that the UK is 'perilously close to recessional phase,' he continued: "If things continue as they are, we expect to see an increase in businesses failures as they battle tough trading conditions."
Feature image – The Manc Group