News
The biggest Manchester bar, restaurant and club closures of 2022
It has been a hard year for hospitality operators, with many closing their doors for good in 2022.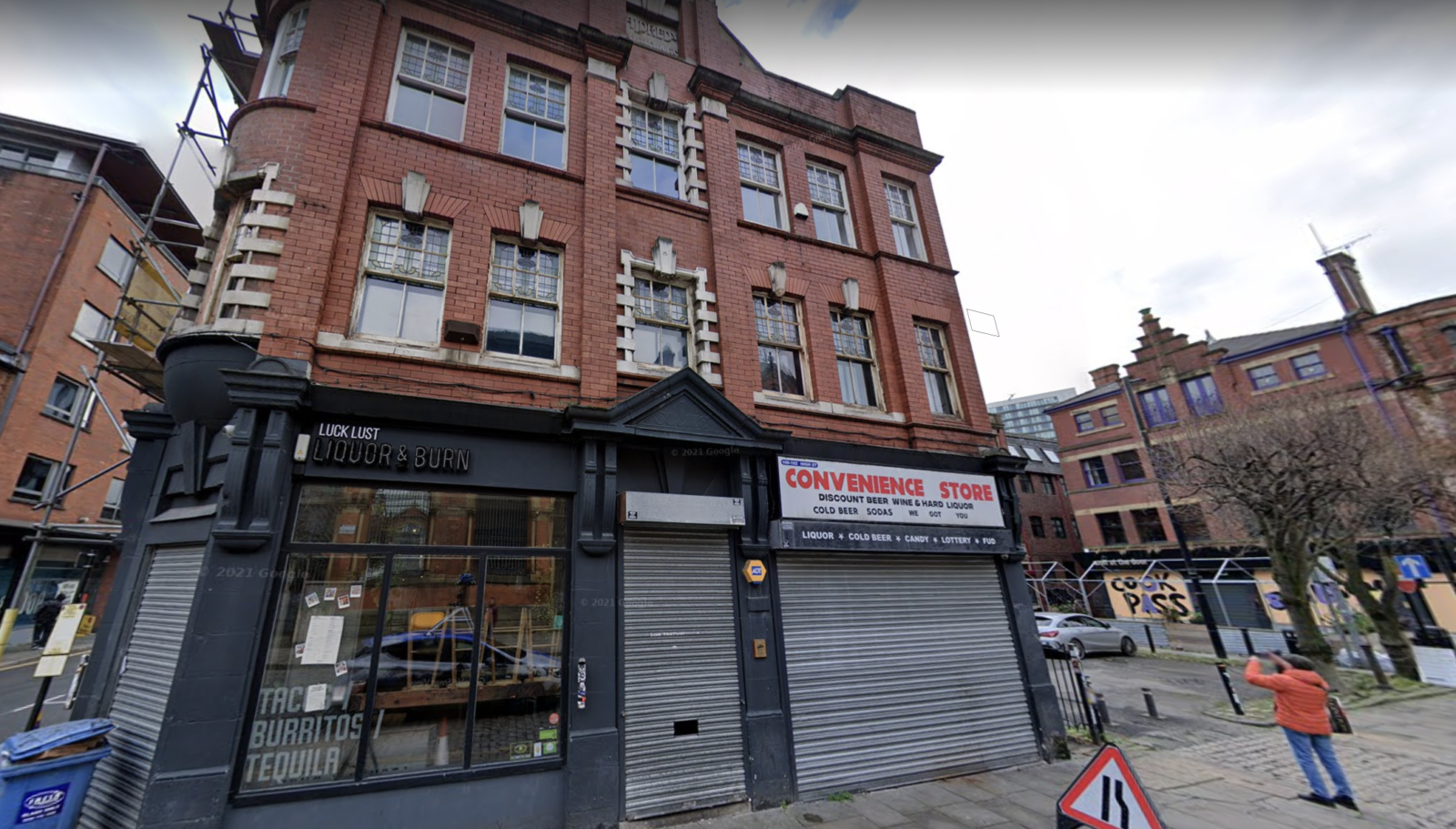 There's no denying it, 2022 has been a tough year to be in the hospitality game. Between rocketing energy bills and food costs, record inflation and the largest squeeze on living standards in 40 years, many operators have found themselves caught between a rock and a hard place.
Add in wide-reaching staff shortages, thanks – in part – to us finally feeling the full effects of Brexit (a taboo subject, we know), and it's unsurprising that many venues were forced to make the tough decision to close their doors for good this year.
Vegan eateries seem to have been hit particularly hard, with JJ's Vish and Chips, Chorlton takeaway Zad's, Liverpudlian concept Frost Burgers and original Manchester vegan restaurant V Rev all closing their doors citing rising costs.
But Manchester also lost some huge hospitality businesses that have been a part of the city's fabric for decades – with South Nightclub, Fifth Avenue, Croma Pizza and Home Sweet Home all saying their final goodbyes after years in the city.
We take a look at some of the biggest closures of 2022 below, and the reasons why these beloved businesses are no more.
The Bull & Bear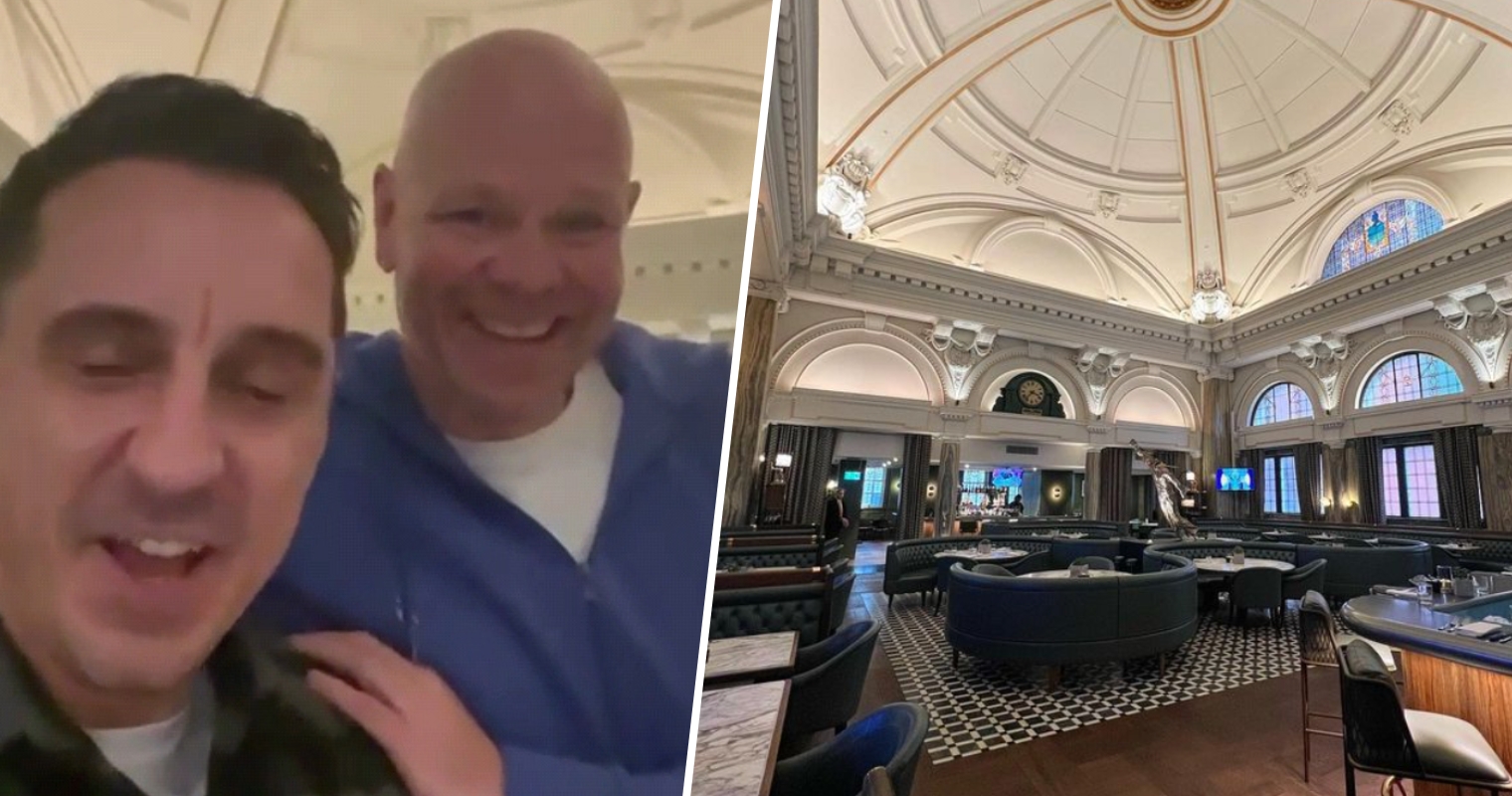 In November, Tom Kerridge and Gary Neville agreed to part ways with their acclaimed restaurant, The Bull & Bear, situated for the past three years on the ground floor of the grand Stock Exchange Hotel on Norfolk Street.
Michelin-starred chef Kerridge insisted that 'there is no falling out' while giving the former Manchester United legend a friendly shake on the shoulders in a video released to social media.
The duo aaid that the restaurant isn't operating as a seven-day business, but the Stock Exchange Hotel is – and so The Bull & Bear will 'be no more'.
Following the announcement, the pair were 'blown away' with kind messages of support from those who'd visited the restaurant over the years. It has since been announced that the Schofield brothers will take over the restaurant space in 2023.
Read more: Schofield brothers to take over the Bull and Bear with new restaurant
Boujee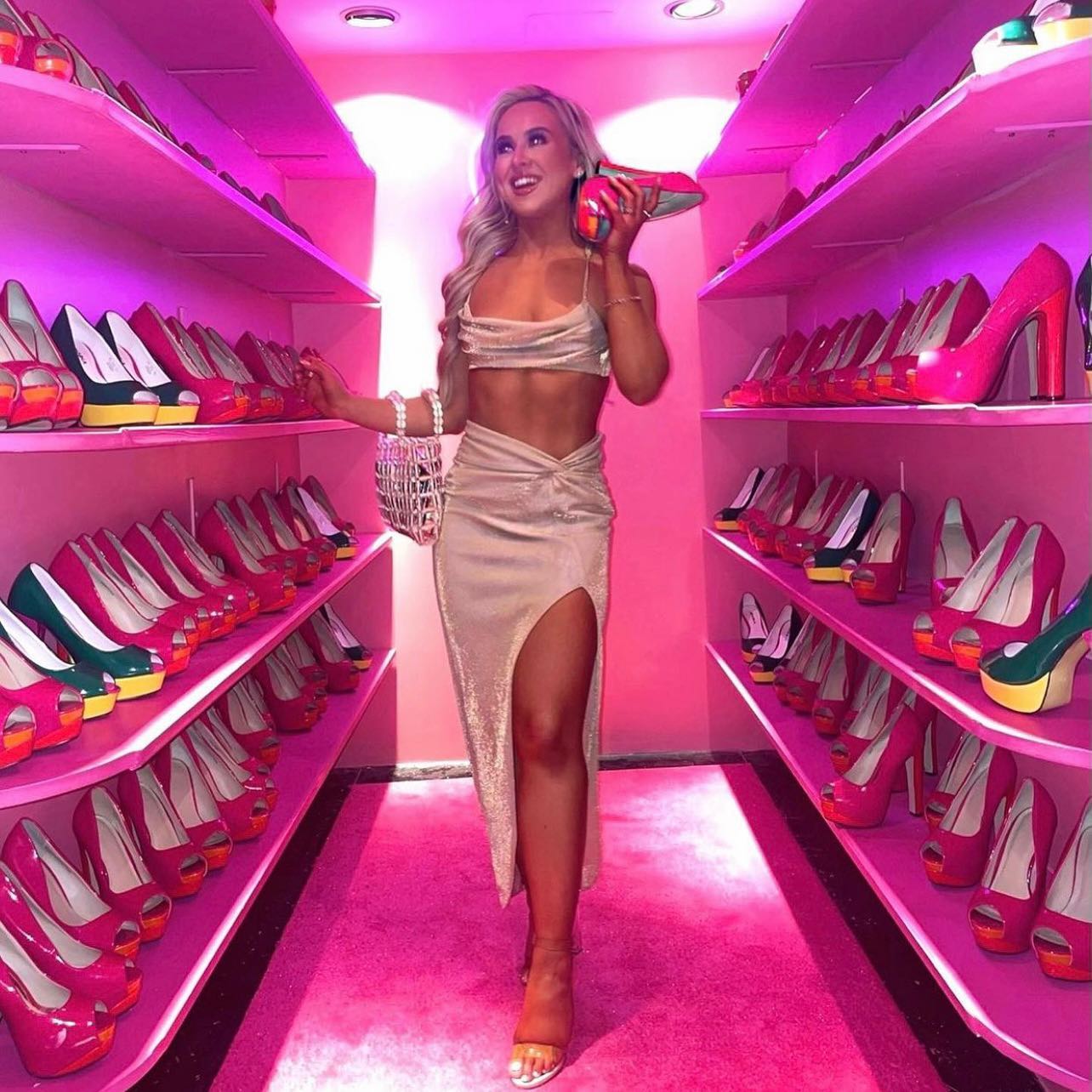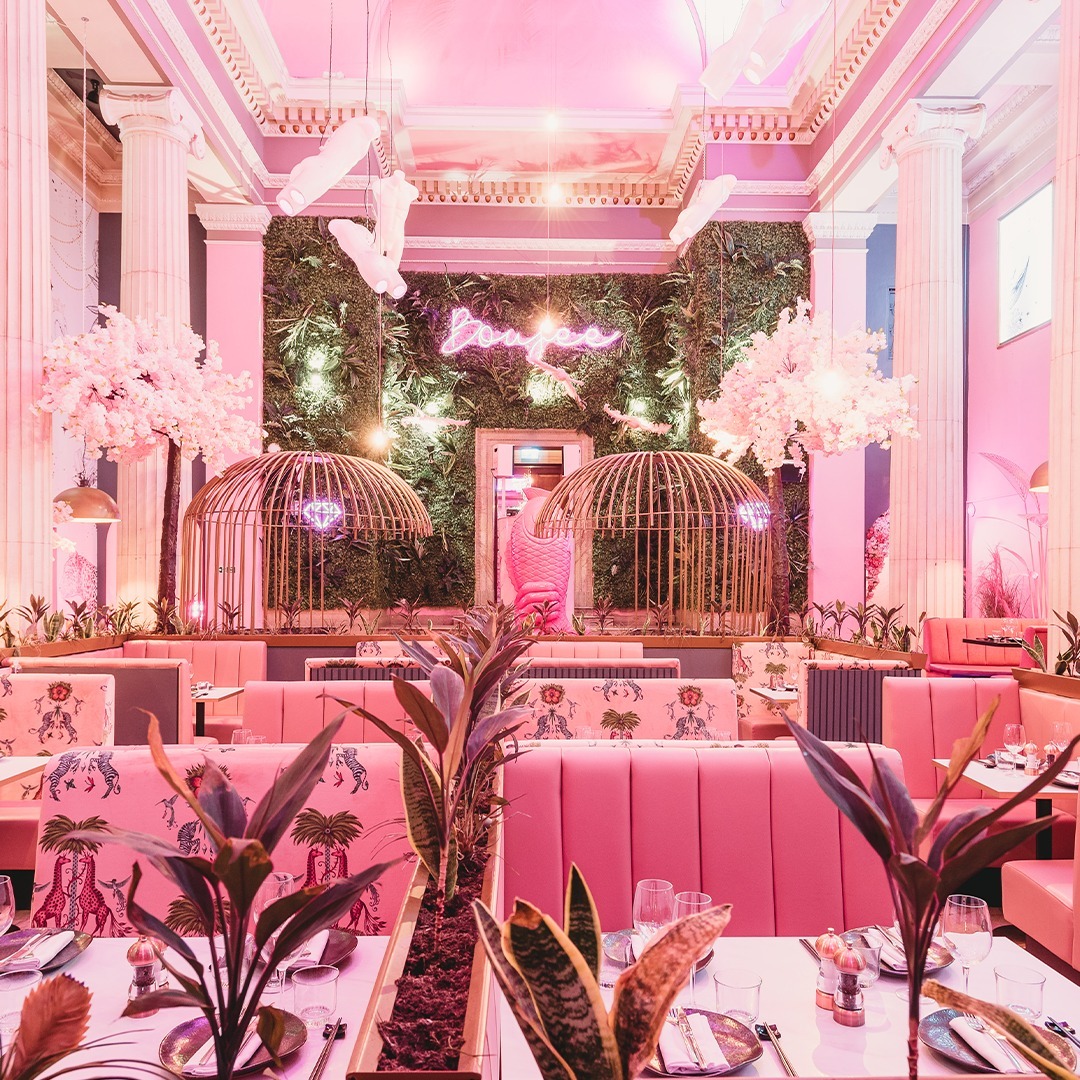 Less than two months after Boujee closed its site in Liverpool, in October of this year signs appeared outside the Manchester site showing that it had suffered the same fate.
A handwritten note reading "closed, so sorry" was taped to the all-pink restaurant and bar's front door, whilst a second on the restaurant's terrace, which had been taken over by pop-up venue Carnival, read: "we are extremely sorry but due to unforeseen circumstances we are left with no other options to close the venue."
Earlier this summer, staff walked out of the Liverpool site complaining of unpaid wages and tips. At the time, workers said that they had received just 40% of their expected wages on recent paydays and claimed that management had withheld their table service charges for months.
The news follows an announcement from the former director and Real Housewive Of Cheshire star Lystra Adams who revealed in September that she had walked away from the business.
Home Sweet Home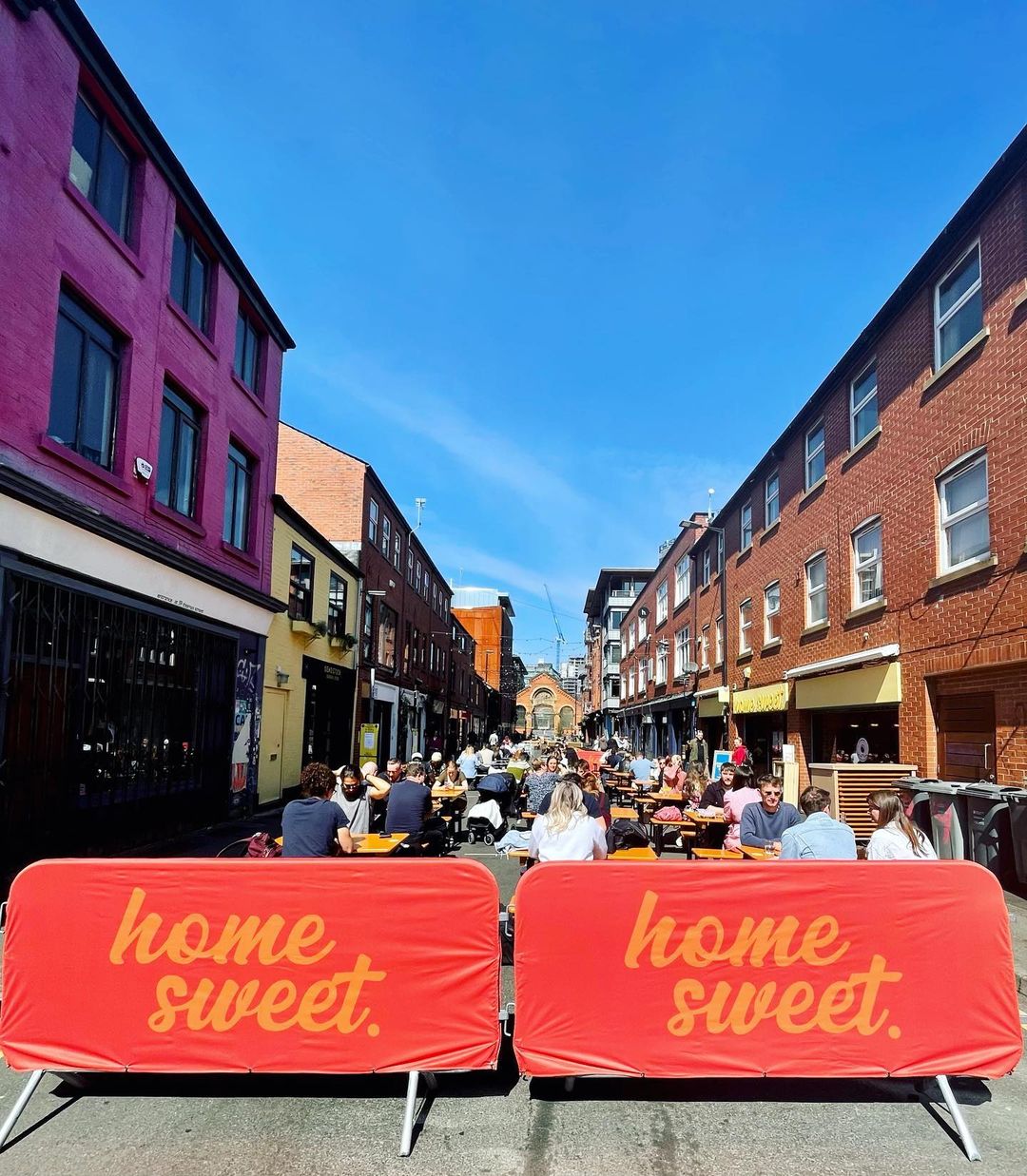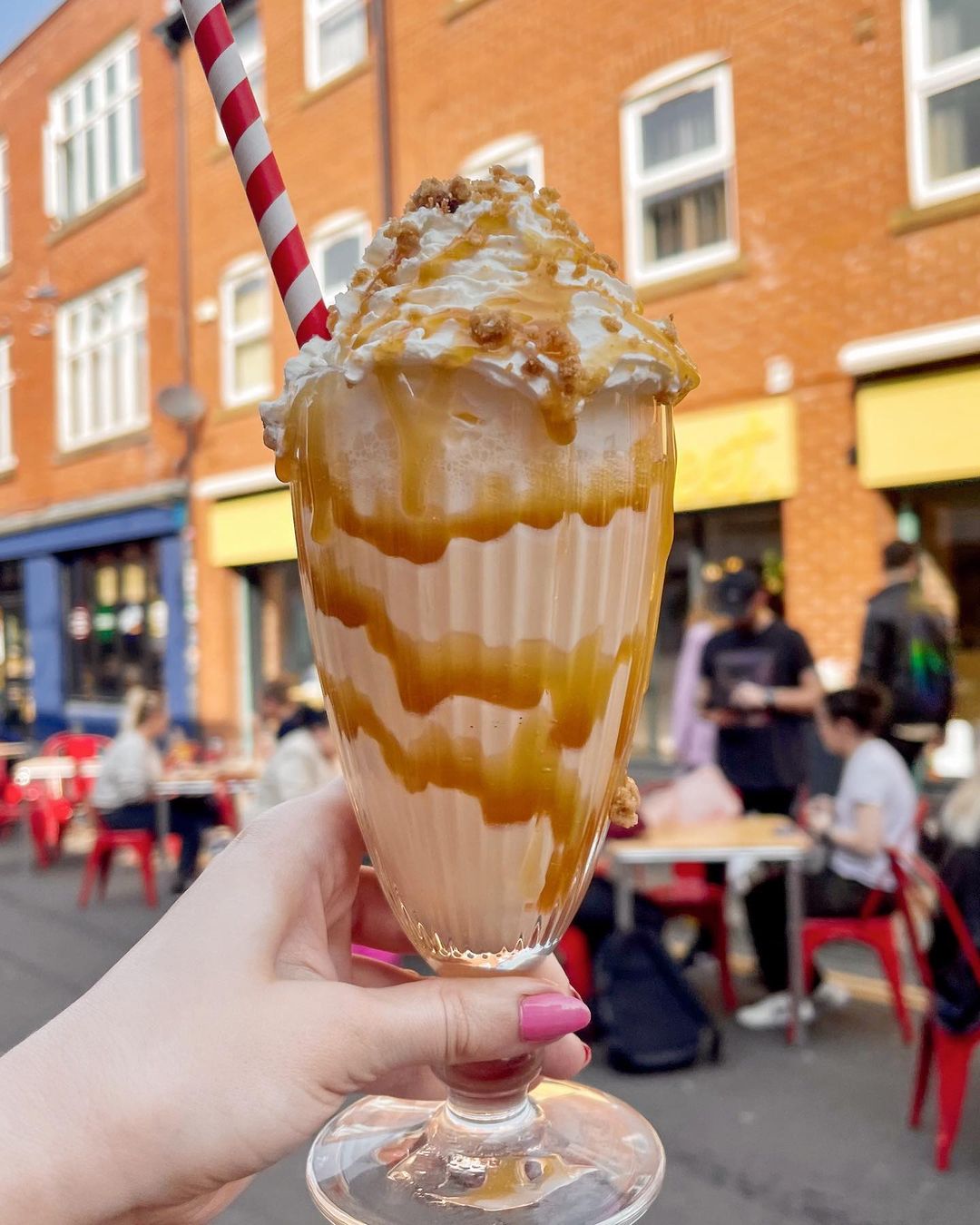 In July, Manchester institution Home Sweet Home announced its permanent closure after a decade in the city.
The popular brunch and burger restaurant – beloved for its cakes, pancakes and milkshakes – had been feeding loyal fans on Edge Street for over a decade, but bosses said it was time for Home Sweet Home to "float away into the chocolate river" so they could focus on new projects.
The American comfort food joint first opened on Edge Street in the Northern Quarter in 2012, followed by a second site at the Great Northern Warehouse in 2015, which closed in 2019.
Beautiful Drinks, the company behind Home Sweet Home, also owns a number of other restaurants in the city including burger bar Almost Famous, and Tex Mex eatery Lust Luck Liquor and Burn.
The empty Home Sweet Home site has since become the new home of its Almost Famous burger brand, which relocated round the corner after closing its original Northern Quarter site.
Read more: Almost Famous is closing its original Northern Quarter site for good
South Nightclub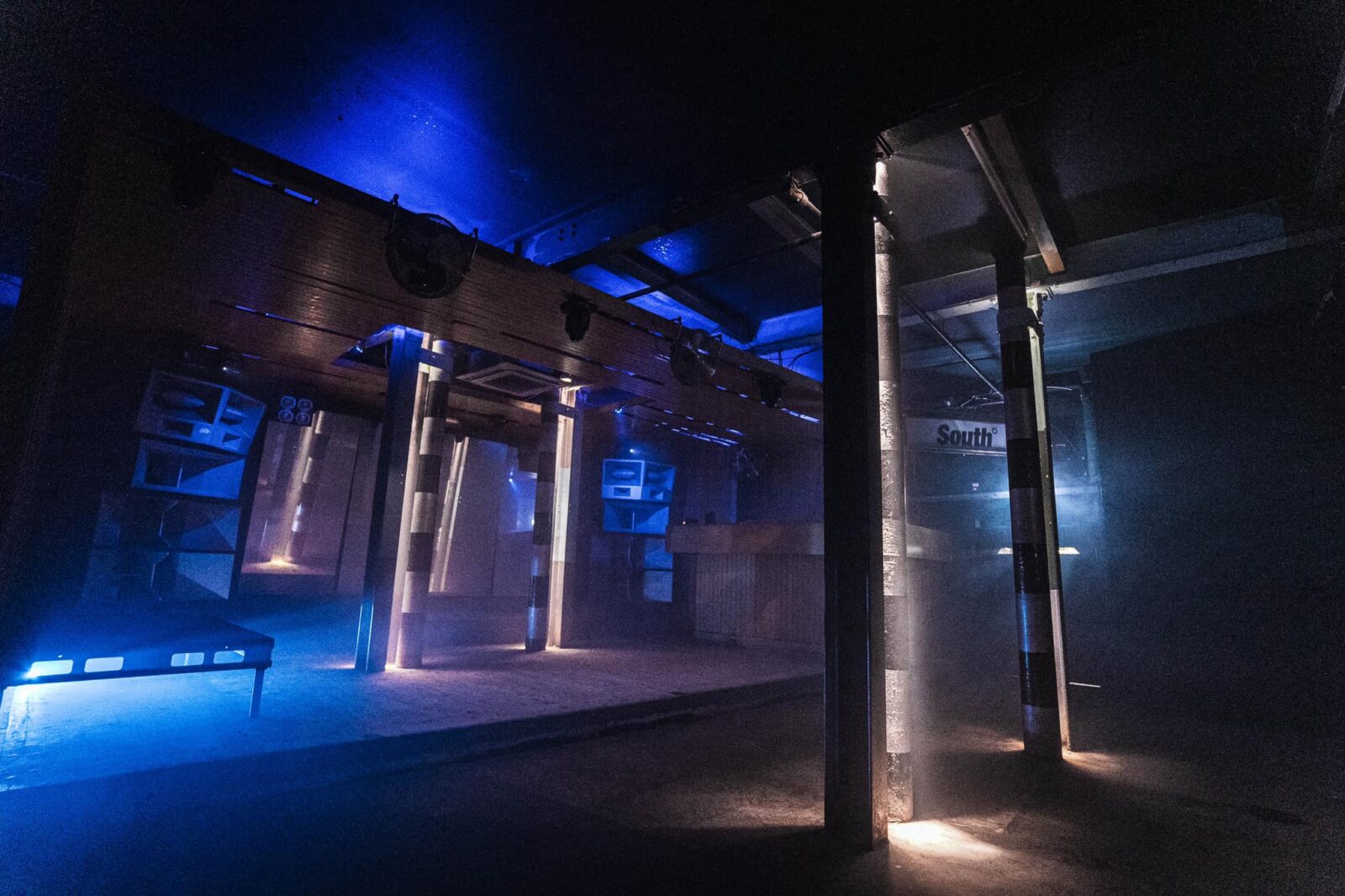 One of Manchester's most legendary nightclubs announced its permanent closure this year after almost three decades in the city.
South, which had been in its basement location on South King Street since 1995, was one of the city's leading nightlife venues.
The club was home to a number of independent club nights and frequented by Inspiral Carpets keyboard player Clint Boon, who broke the news on social media in a message that read: "A message that I never hoped I'd have to post. My night this Saturday at @South_Club will be the club's closing night.
"Due to issues beyond our control, (myself, the management & the owners), Manchester will lose one of its greatest nightclubs of all time."
To the heartbreak of many Mancs the venue hosted its final club night in June 2022 – never to reopen again.
Vertigo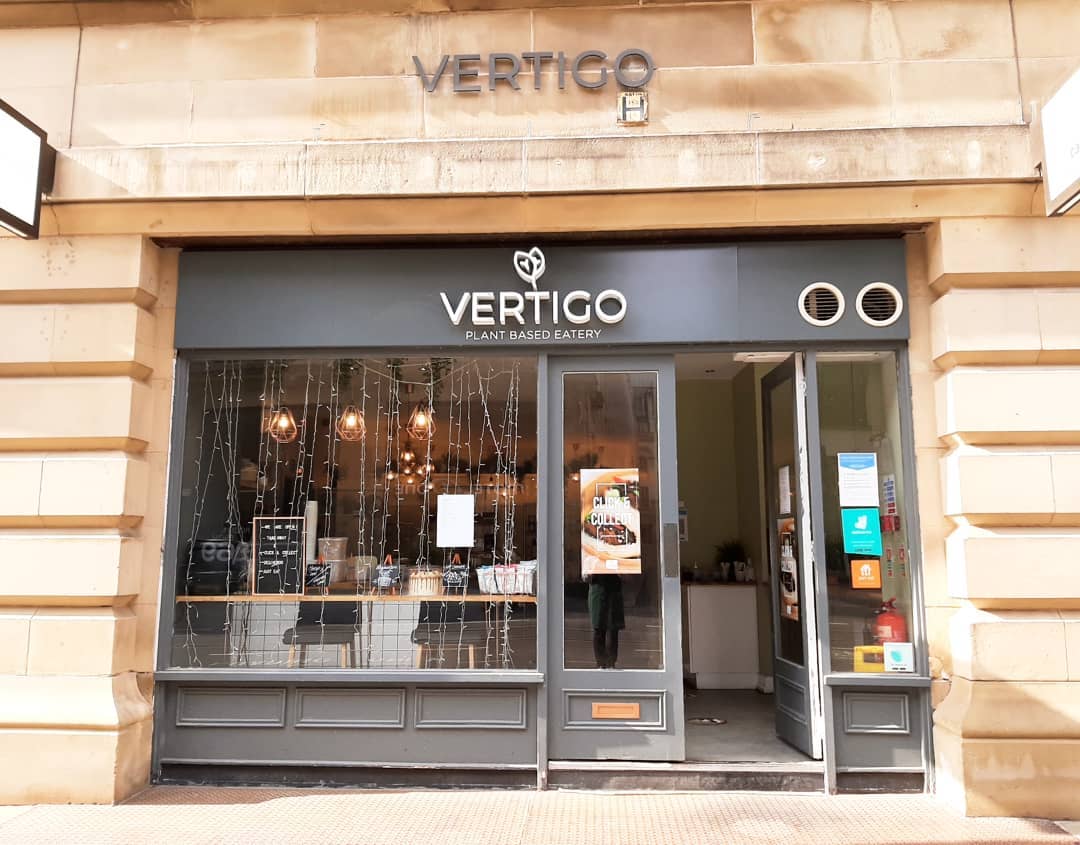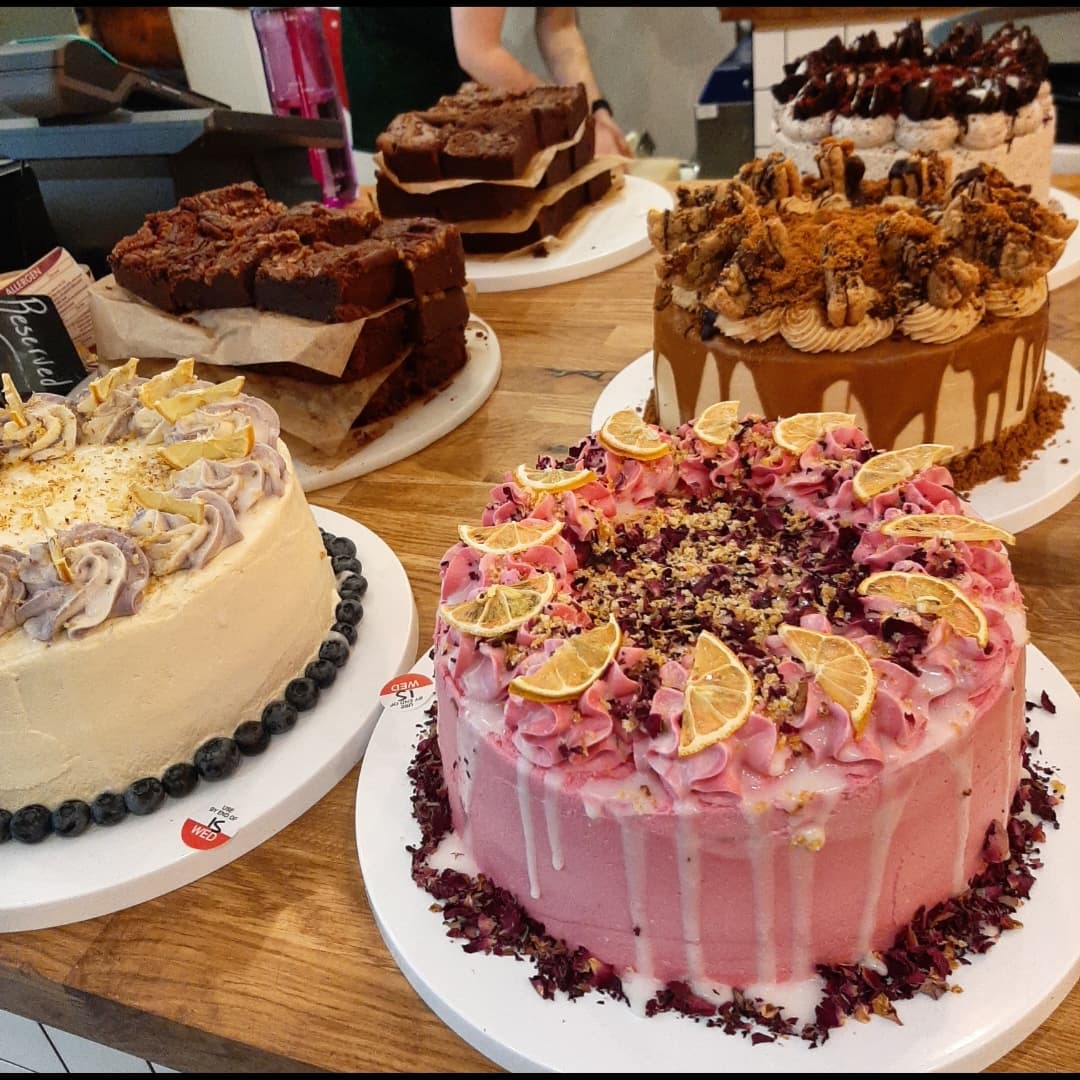 Manchester vegan eatery Vertigo announced in March that it had closed down all of its restaurants for good, leaving fans heartbroken.
The popular eatery shared on social media that it has been forced to permanently close all three of its sites, laying the blame at the door of 'significantly increased costs' that have made it difficult for the business to continue to operate.
Specifically referring to an increase in utility bills, they said it was with 'a heavy heart' they had to announce that 'Vertigo is no more'.
Bosses added that the pandemic had taken a heavy toll on the business and that trade had still not returned to pre-Covid levels – especially as the business relies so heavily on a weekday office lunch crowd.
Fifth Avenue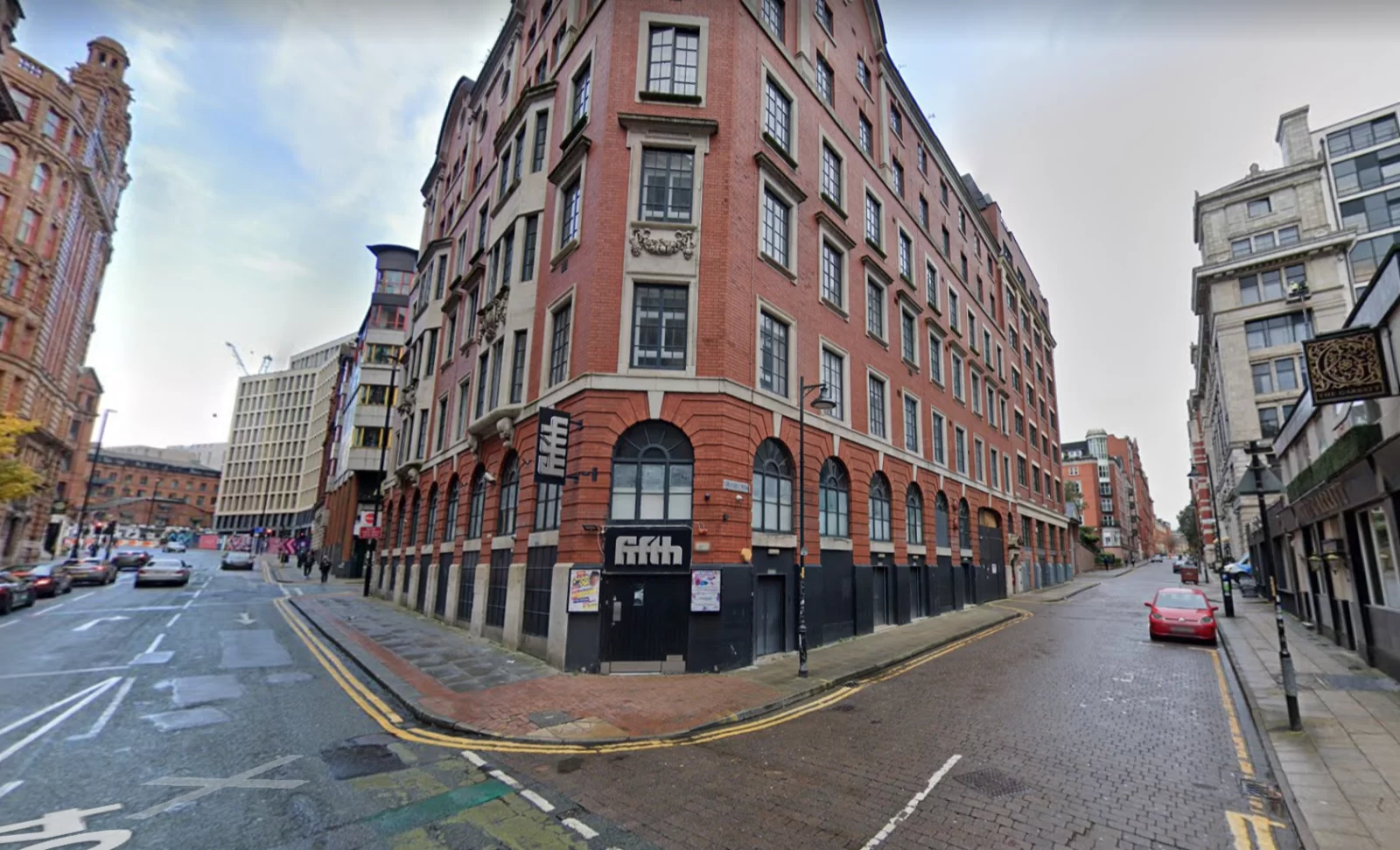 One of Manchester's most infamous nightclubs – Fifth Avenue – shut down for good this year, leaving Mancs pretty devastated.
Love it or hate it, if you had a night out in Manchester then you probably climbed those stairs down into the belly of the beast at one point.
Officially no more, the club officially 'surrendered' its license in November 2021 according to Manchester City Council.
However, whilst the venue had been shuttered since the beginning of the pandemic news of its official closure was not confirmed until February this year.
Read more: Manchester remembers Fifth Avenue as legendary nightclub closes for good
Tribeca
Tribeca, a long-standing late-night bar in the Gay Village, was forced to close its doors this year after amassing numerous complaints from local residents.
The bar was ordered to close for a month whilst it gets its affairs in order after authorities were inundated with complaints around excessive noise, Covid rule-breaking, and police interventions.
It had been hoped that it would reopen after a former boss of the bar was reported to be stepping in to save it from permanent closure, but ultimately it was not to be and the bar closed for good earlier this year.
Beer Nouveau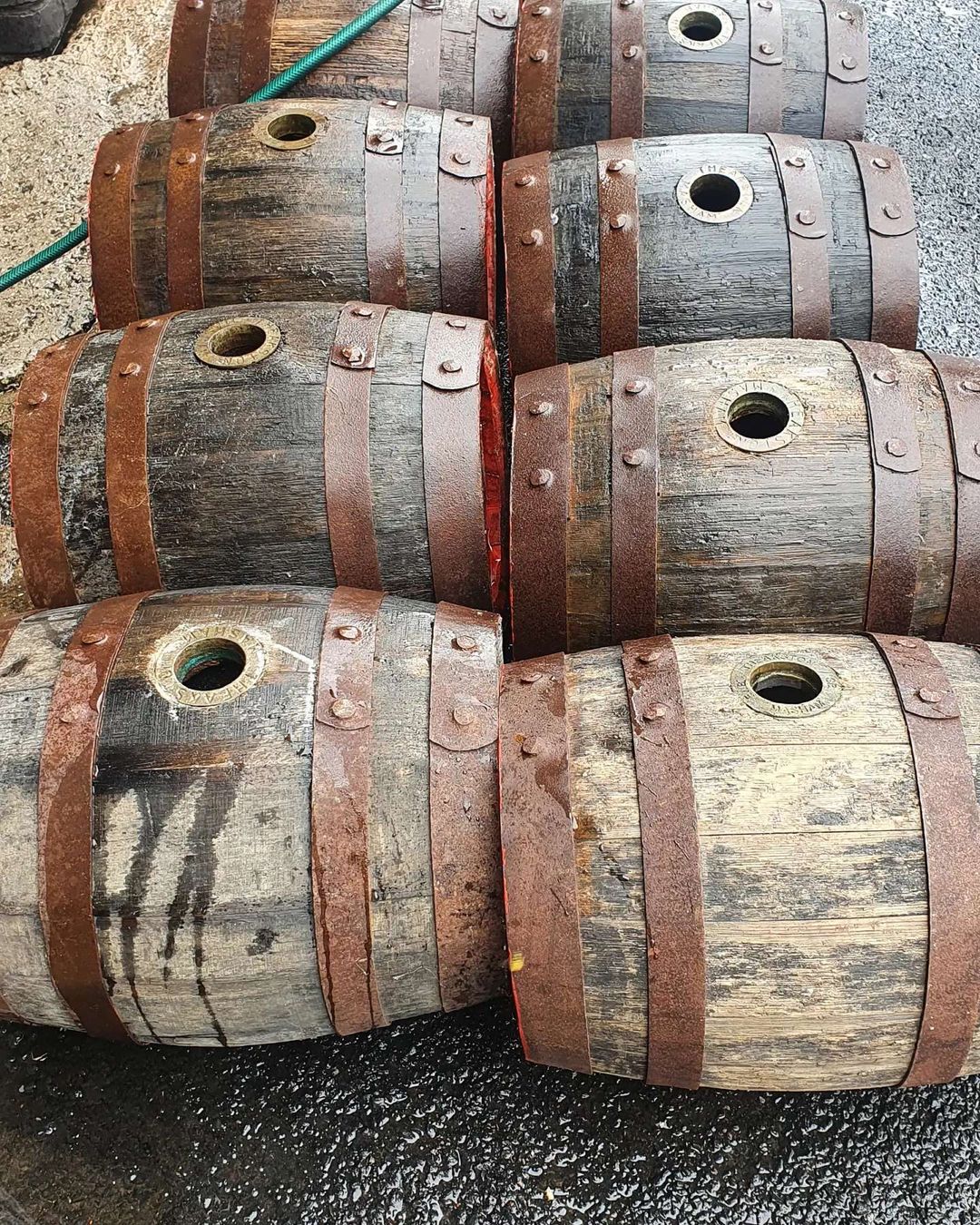 Popular taproom and Manchester brewery Beer Nouveau left fans shocked this year after making the announcement that it was closing down and putting its taproom and brewing equipment on sale.
A longstanding gem of the city's craft beer scene, the Temperance Street brewery tap had been a favourite haunt of local beer lovers for the best part of seven years – but in October founder Steven Dunkley said it was time to wind things up.
Taking to social media to explain his decision, a tweet from the brewery tap account starts off by saying that "it's not really a surprise given everything that's happening", before going on to explain how they will be winding up Beer Nouveau "for the time being".
A new owner is now gearing up to take over the site with a fresh opening planned in 2023.
Zad's
Hailed as the Manchester takeaway that 'paved the way for vegan junk food', Zad's was the first fully-vegan takeaway in the UK when it opened its doors on Barlow Moor Road in 2017.
The takeaway was famed for its pizzas, as well as its range of meat-free burgers, cauliflower wings, and macaroni cheese.
The owners of Zad's had been looking for a buyer for the business, but said in July that 'the time has come to close our doors' for good.
The Creameries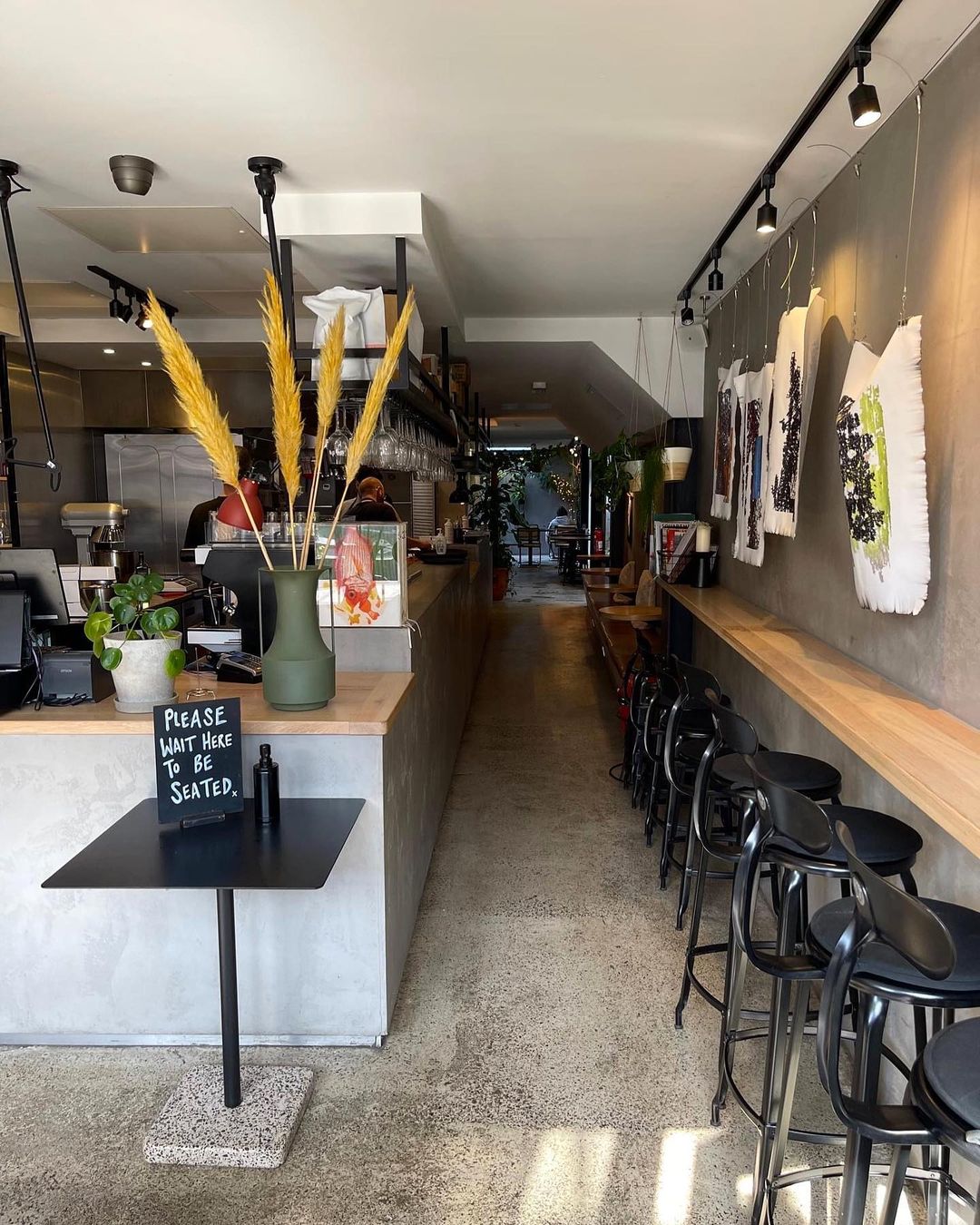 Chorlton neighbourhood favourite The Creameries permanently closed its doors in September of 2022 after trying out several different ways to keep the business afloat.
According to chef-owner Mary-Ellen McTague, the business had been doing well at the end of 2019 but had been "f*cked" ever since the pandemic.
Two years of not bringing in enough money, coupled with fewer people eating out, a backlog of loans and then a rise in VAT combined to leave her with little option but to sell – yet whilst there were a few interested buyers, none made it over the finish line.
As a result, after trying a number of different formats to keep the business going, she made the decision to close up shop for good and focus on other projects including Treehouse hotel, which is expected to open in Manchester city centre in early 2023.
Super Happy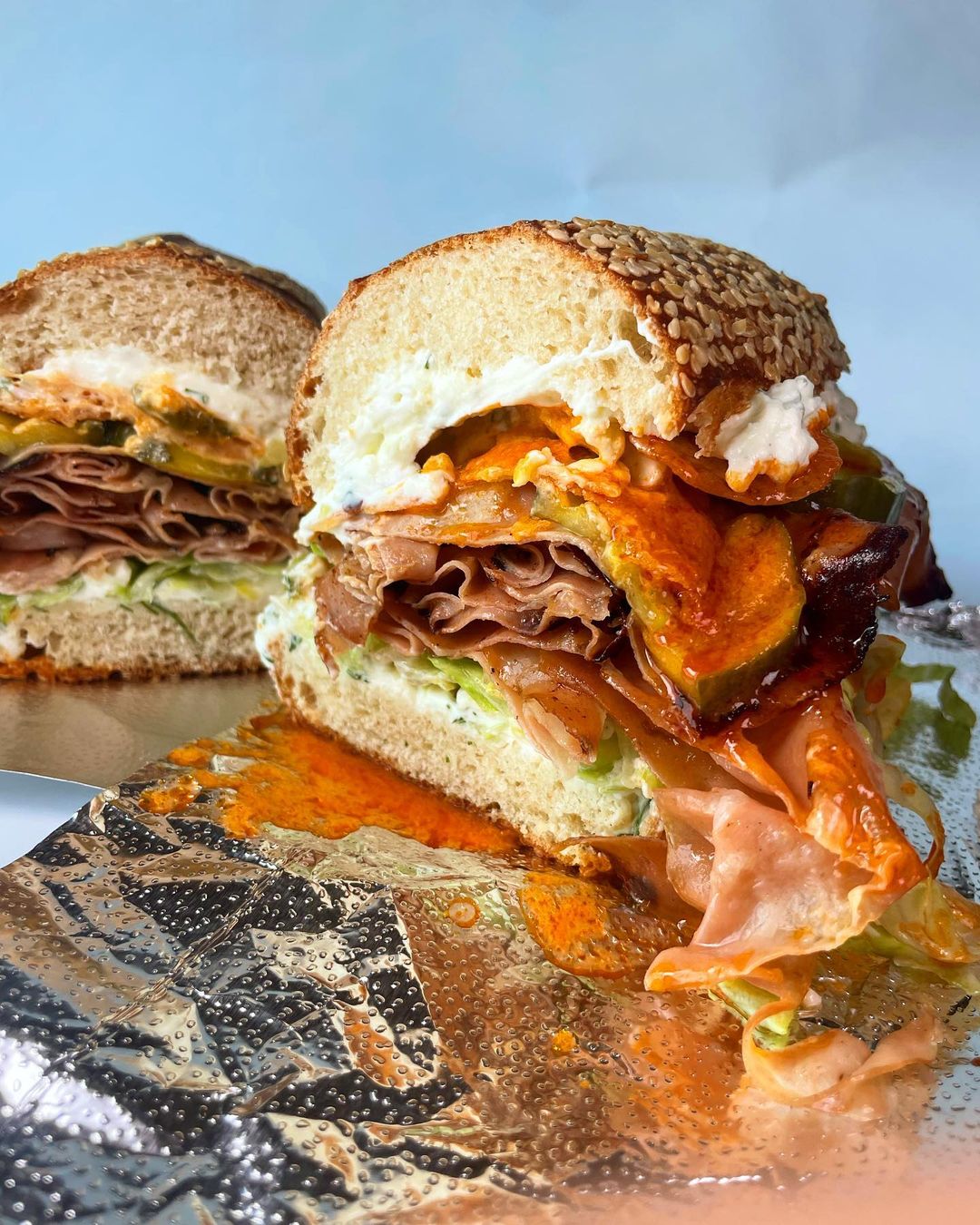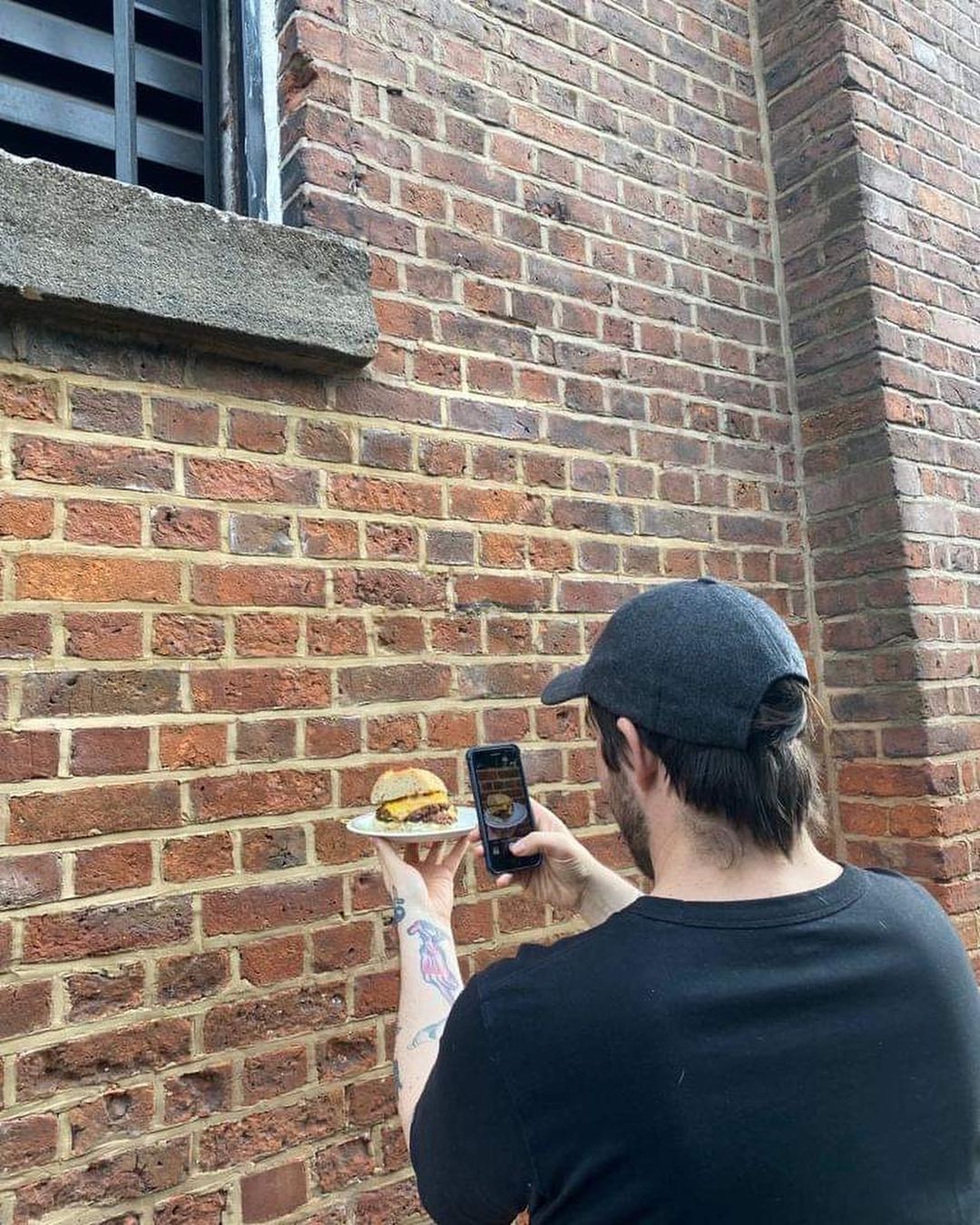 Super Happy has been based at the counter at Ducie Street Warehouse since September, brought to life by the team behind Batard.
Since they've been there, they've also branched out into the smashed burger world, launching Now That's A Burger from the same site.
But just before Christmas Super Happy announced that it had just a few days of trading left after its rent 'essentially doubled'.
The team said they've been trying to 'find a way (any way) to make it work' but the 'numbers just don't add up'.
Owners are now on the hunt for a new site and plan to start trading again from a new home in 2023.
District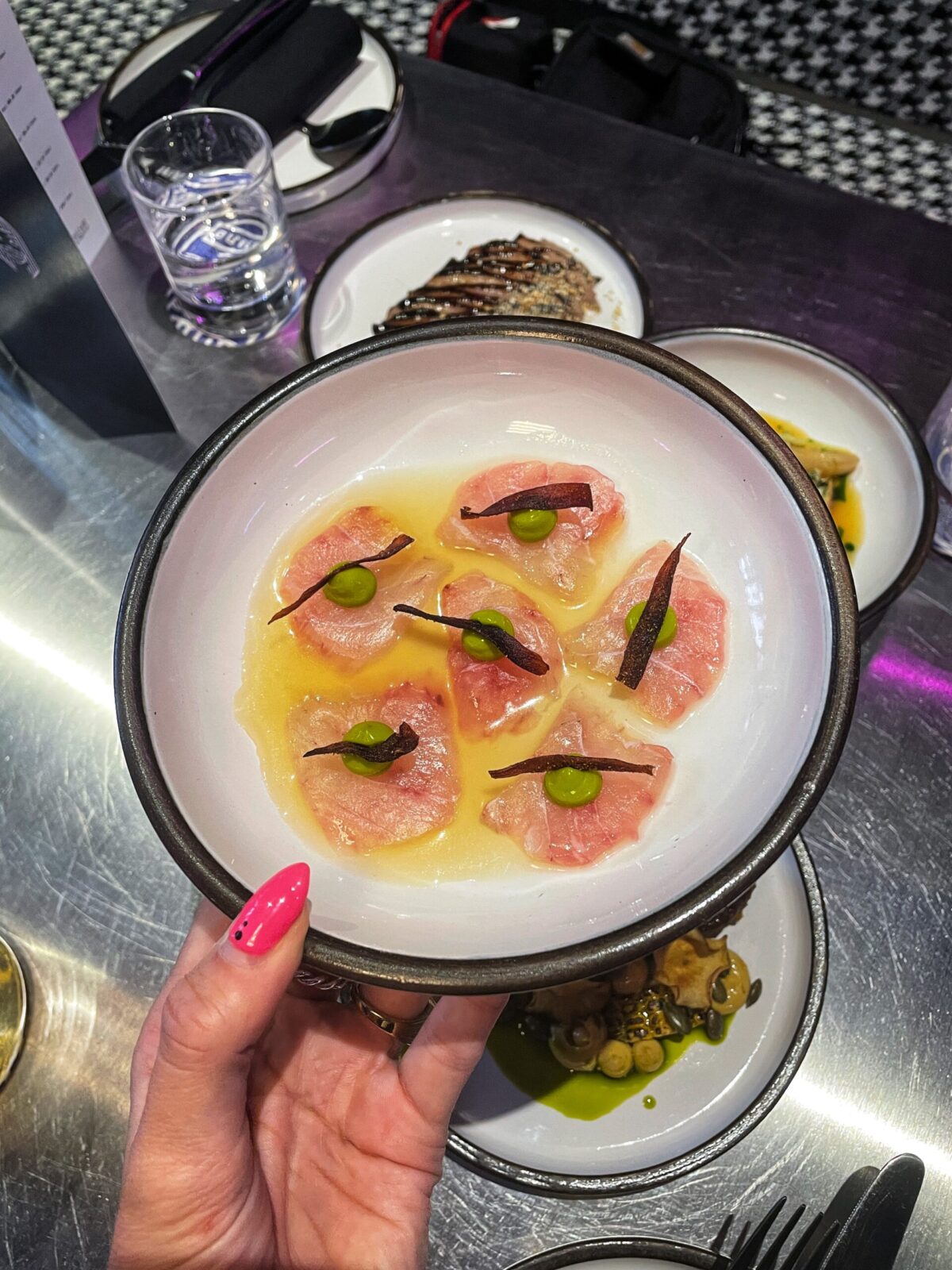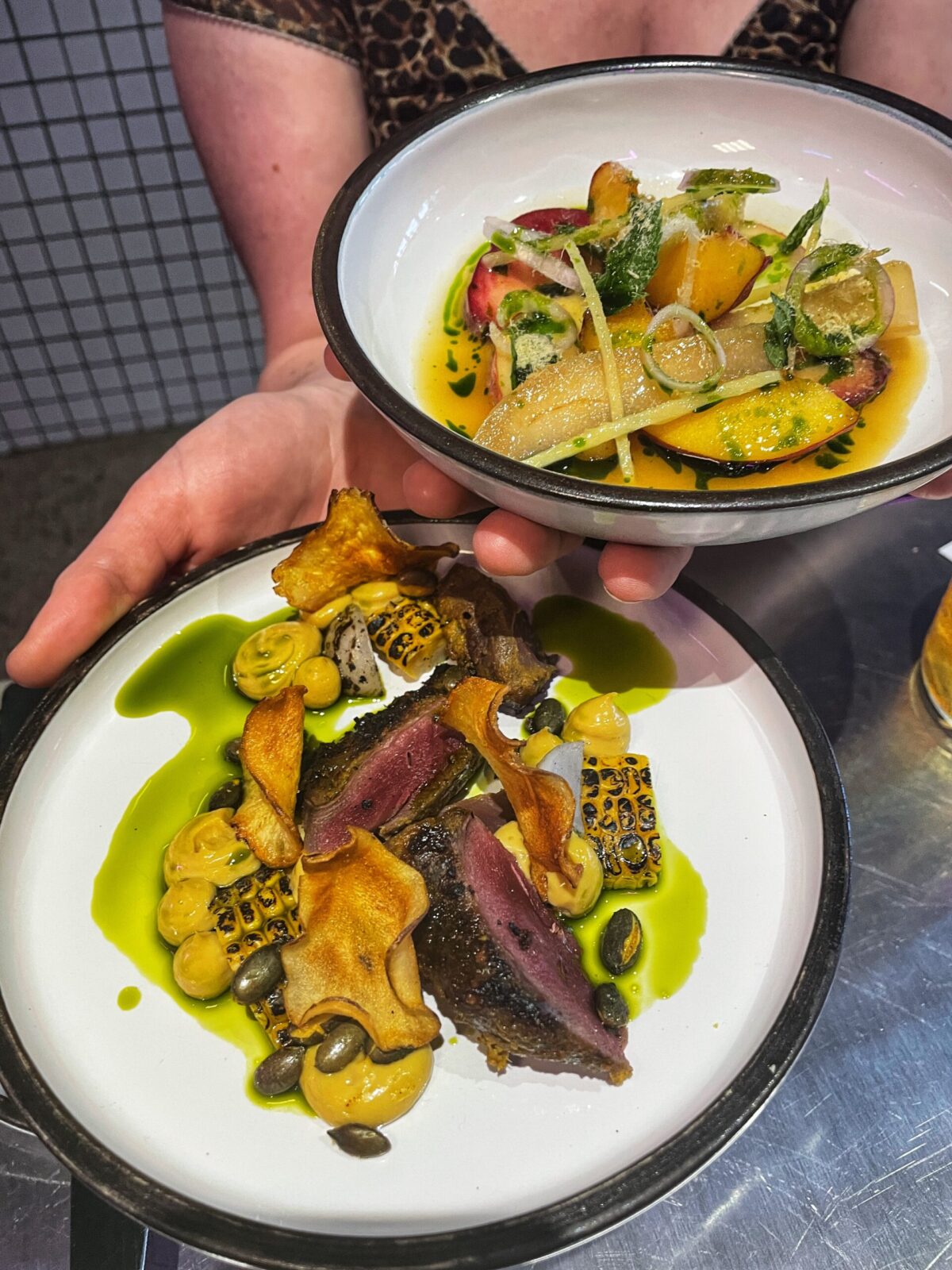 One of the Northern Quarter's best restaurants left fans startled in September after an email sent to its newsletter mailing list suggested it could be its doors for good.
District, Ben Humphrey's new-wave Thai BBQ restaurant and bar, wrote in a newsletter to subscribers that 1 October would 'mark the end'.
The email, sent on the evening of 22 September 2022, included this message in all-caps: "RECENT EVENTS HAVE TAKEN THEIR TOLL AND WE ARE FACING EXTREME ECONOMICAL PAIN."
The site has since reopened as a cocktail bar, abandoning its inflexible (but exquisite) old tasting menu format, which had required diners to pay a deposit in advance when making a booking.
V Rev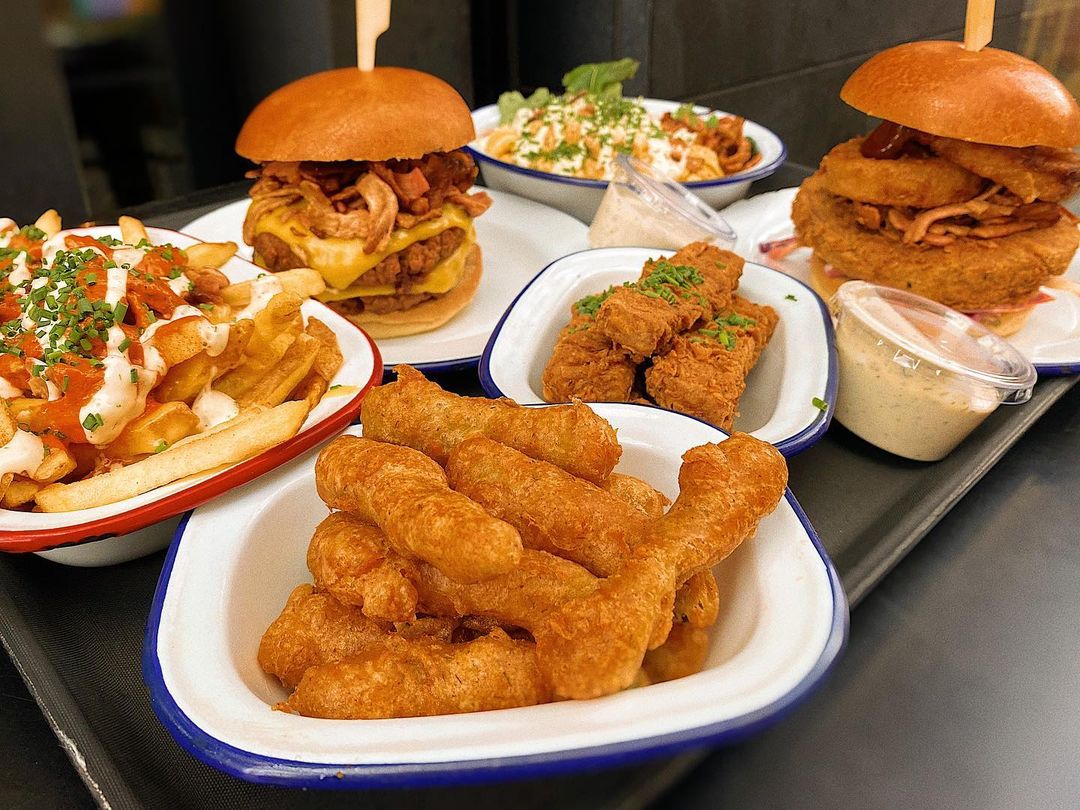 Initially launched in 2011 by Manchester University graduate Dom Moss as a vegan grocery and record store, in 2013 a small menu was introduced before V Rev eventually became the subterranean diner we knew and loved for the past seven years.
In that time, it quietly carried on whilst other similar concepts opened on its doorstep. But in September of this year, owners announced that their time had come to an end.
At the time, owners said: "The past few years with lockdown and restrictions brought us to a point where we're not able to financially recover and stay operational.
"Obviously, this isn't how we wanted things to end – this is now out of our hands and we're absolutely gutted."
The Globe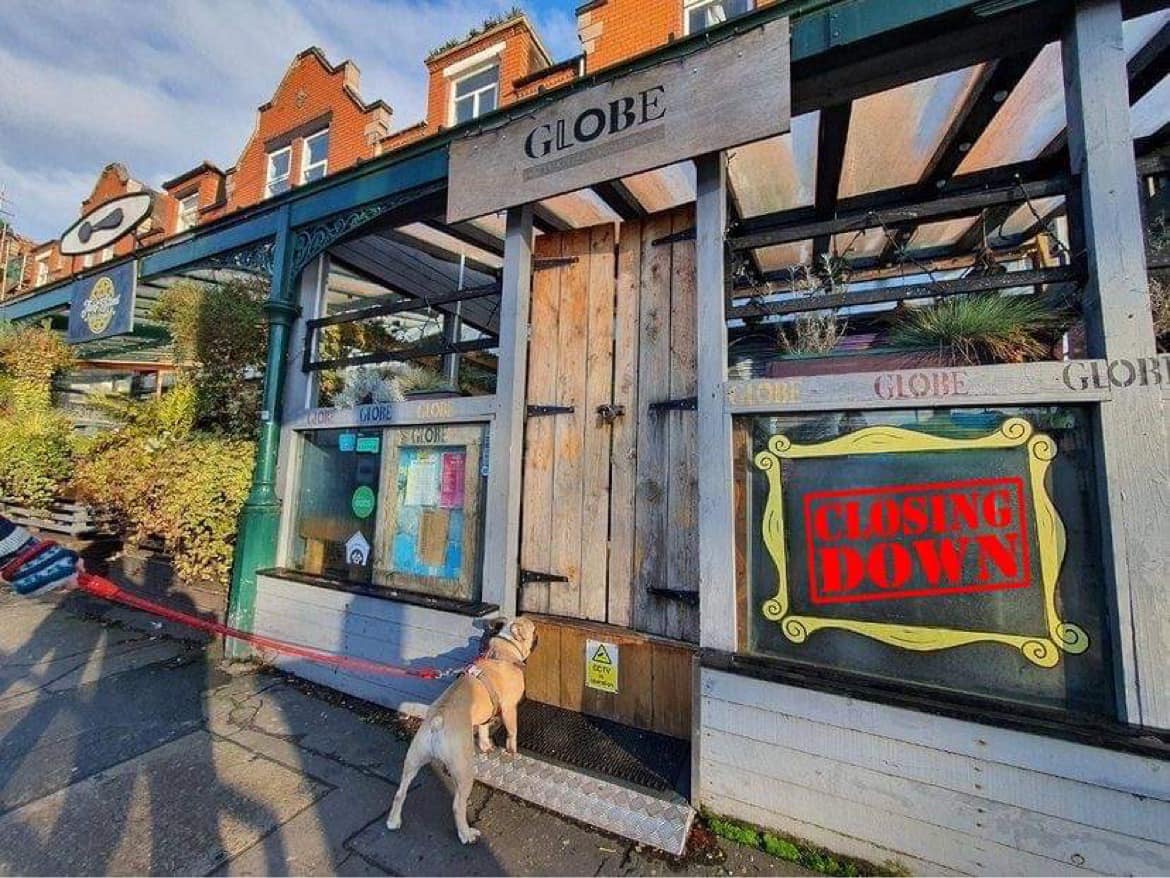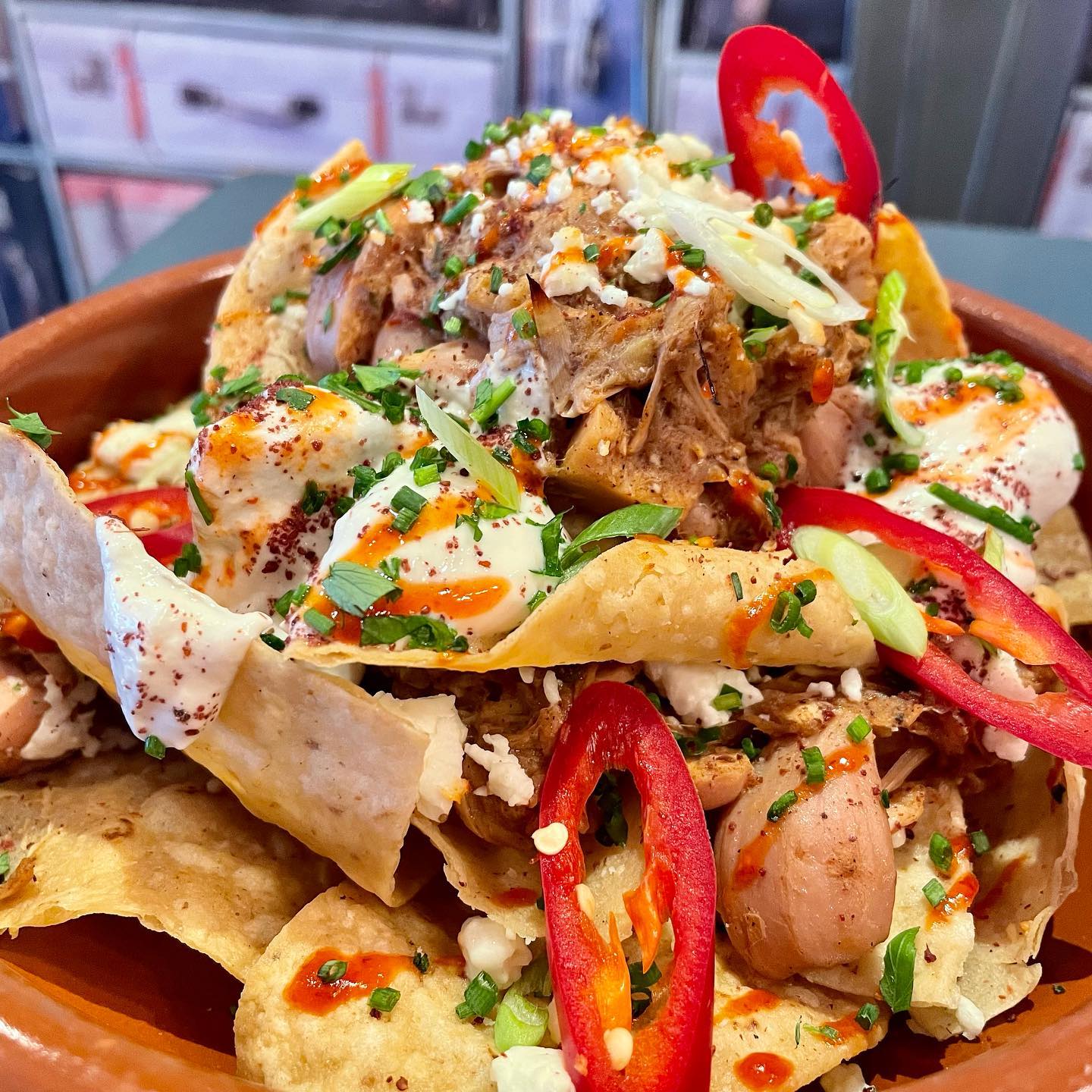 Chorlton favourite The Globe revealed in July it would be closing its doors to allow owner Laura Addison to focus on the catering arm of her business.
Citing "all the adverse conditions that have faced hospitality" in the last few years, she said at the time that the culmination of events had taken its toll – not just on the business but also on her personally "as a first time solo business owner."
Having run the popular business for five years, when announcing the closure she vowed to carry on with catering, and asked for those who have supported her over the years to "keep us in mind for any event you will hold in the future."
Piccolino
Glamorous Alderley Edge restaurant Piccolino shut its doors at the start of January this year, causing something of a fanfare as TV chef Gino D'Acampo announced he would be opening a new site, in the same village, on the same date.
The Italian restaurant in the affluent Cheshire village, just on the outskirts of Greater Manchester, ceased trading on January 4 – only to be replaced with Gino's restaurant concept Luciano by Gino D'Acampo.
The news of Piccolino's demise in Alderley Edge was announced on Facebook, with a statement that read: "Valued guests and followers: as of 4th January 2022, Piccolino in Alderley Edge, will no longer be part of the Individual Restaurant family and will cease trading as a Piccolino restaurant.
Wilderness Records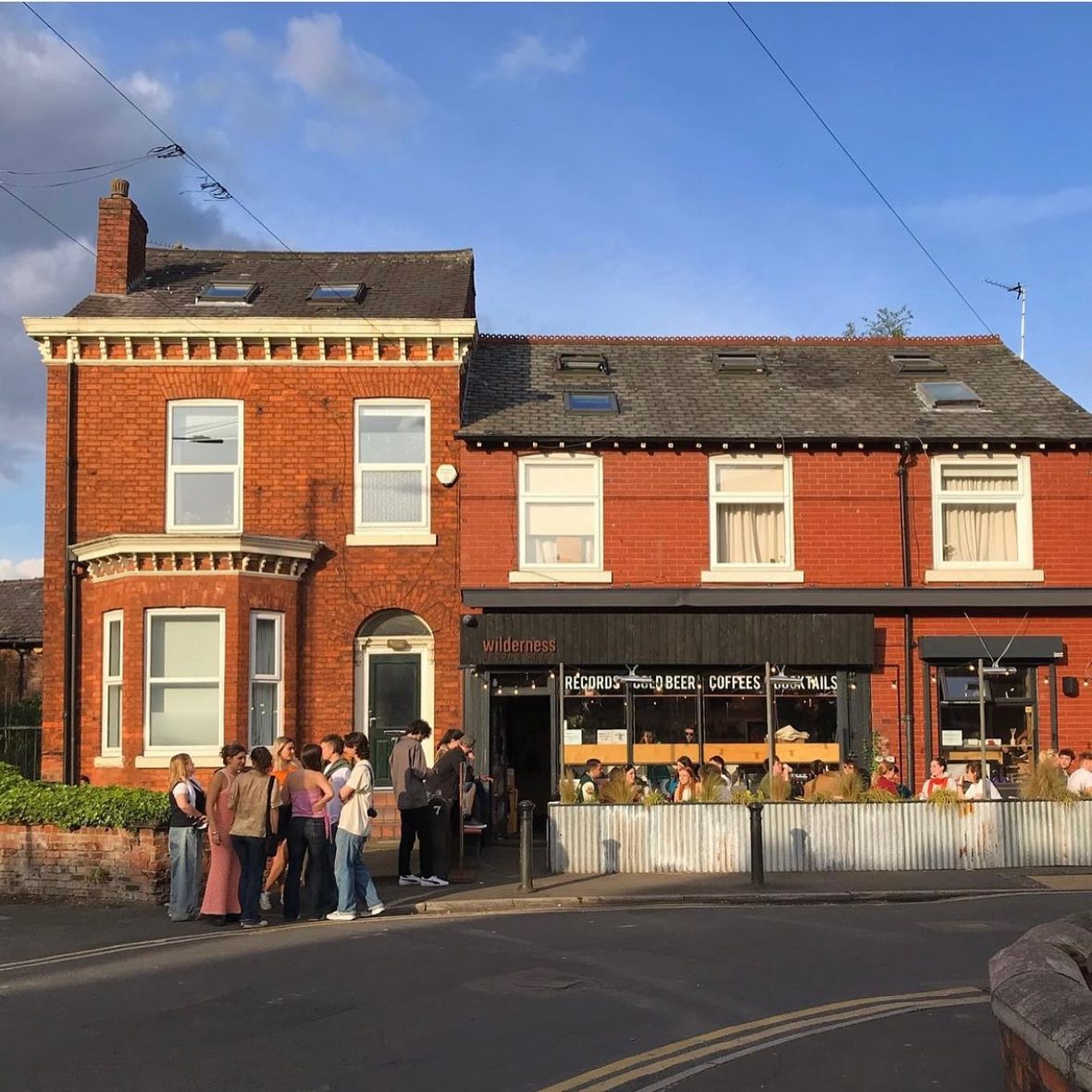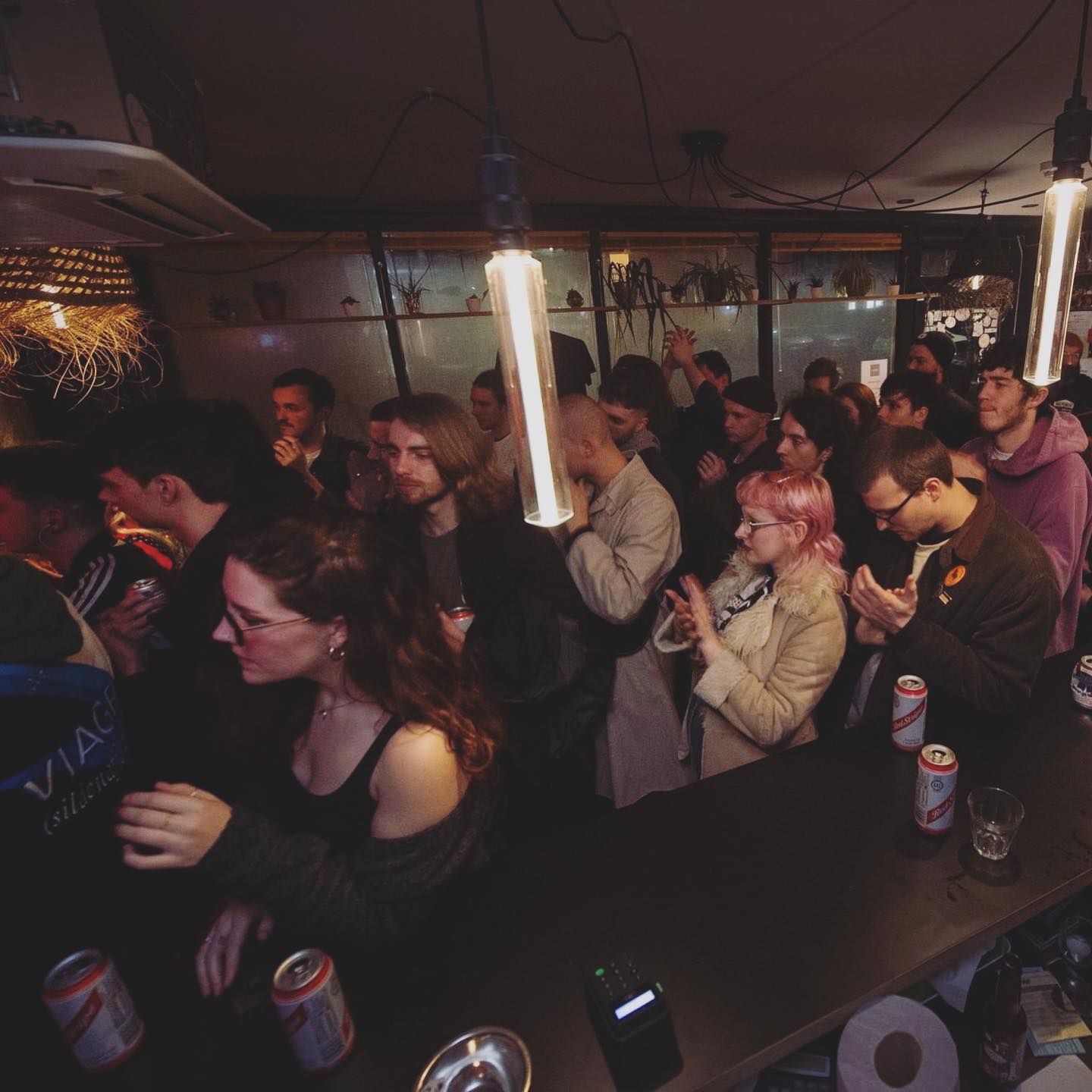 Wilderness Record Store, which also acted as a gig venue, events space, cafe and bar, officially closed its doors earlier this year on Record Store Day 2022.
The Withington venue first opened in 2019 – also on Record Store Day – and had become a popular neighbourhood hangout for locals of the south Manchester neighbourhood.
In a post released to Instagram, Wildnerness told its followers that it was 'gutted' to be losing 'what is a sanctuary in the heart of Withington'.
Croma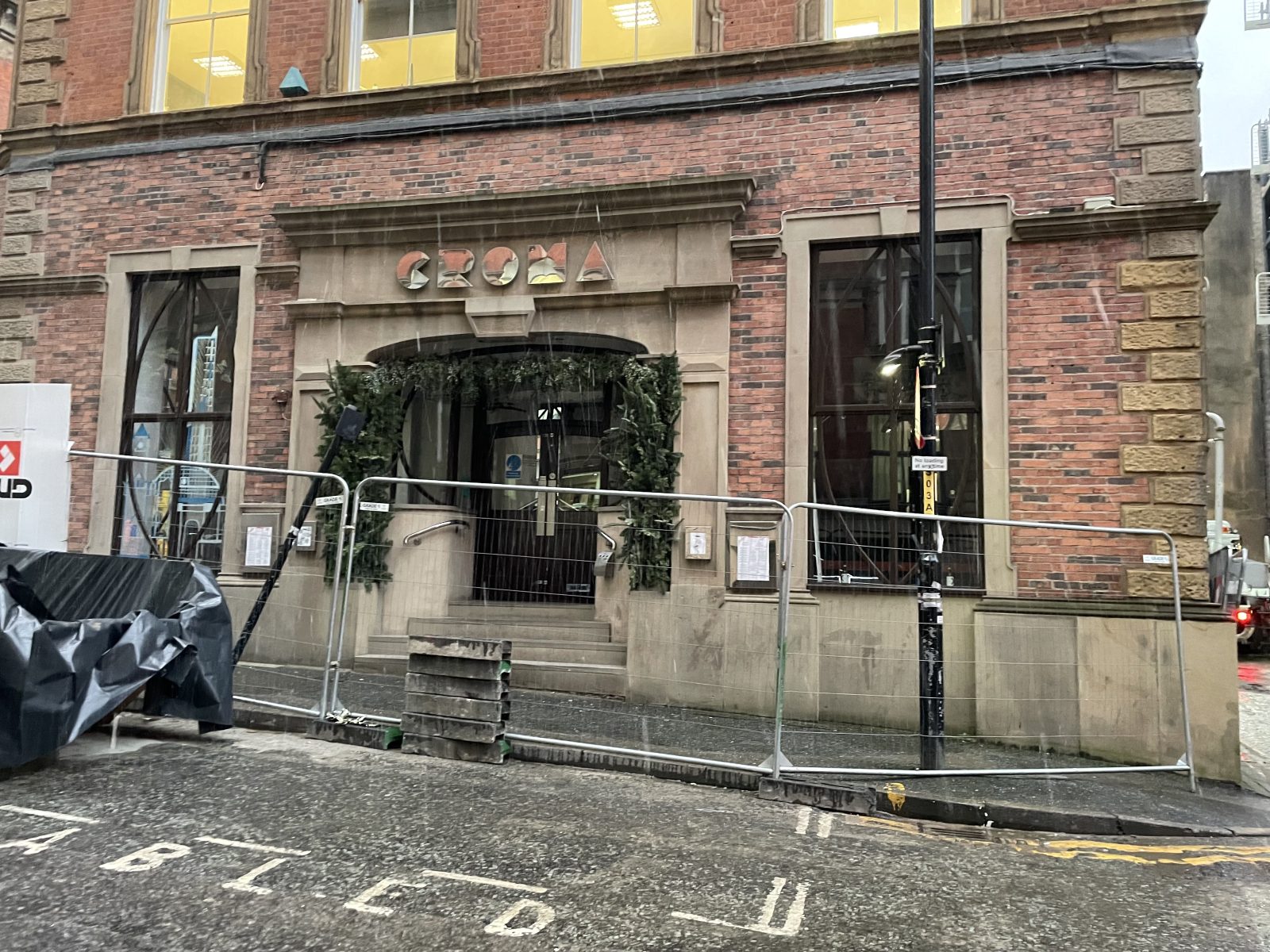 In January of 2022, decades-old pizza restaurant Croma closed its Manchester city centre site for good.
The popular family favourite had been operating on Clarence Street since 2000, expanding with further sites in Prestwich, Didsbury and Chorlton.
According to co-founder Andrew Bullock, the restaurant had been hit too hard by the drop in footfall in the city centre in the months leading up to the announcement.
Speaking to the Manchester Evening News at the time he said: "As an independent, we simply don't have the clout with landlords, or the balance sheet that large companies have.
"We just couldn't cover the costs, and we couldn't see a financial future. You don't need to be an accountant to see that there weren't the number of people coming in on a Friday evening or a Tuesday lunchtime."
The Wild Goose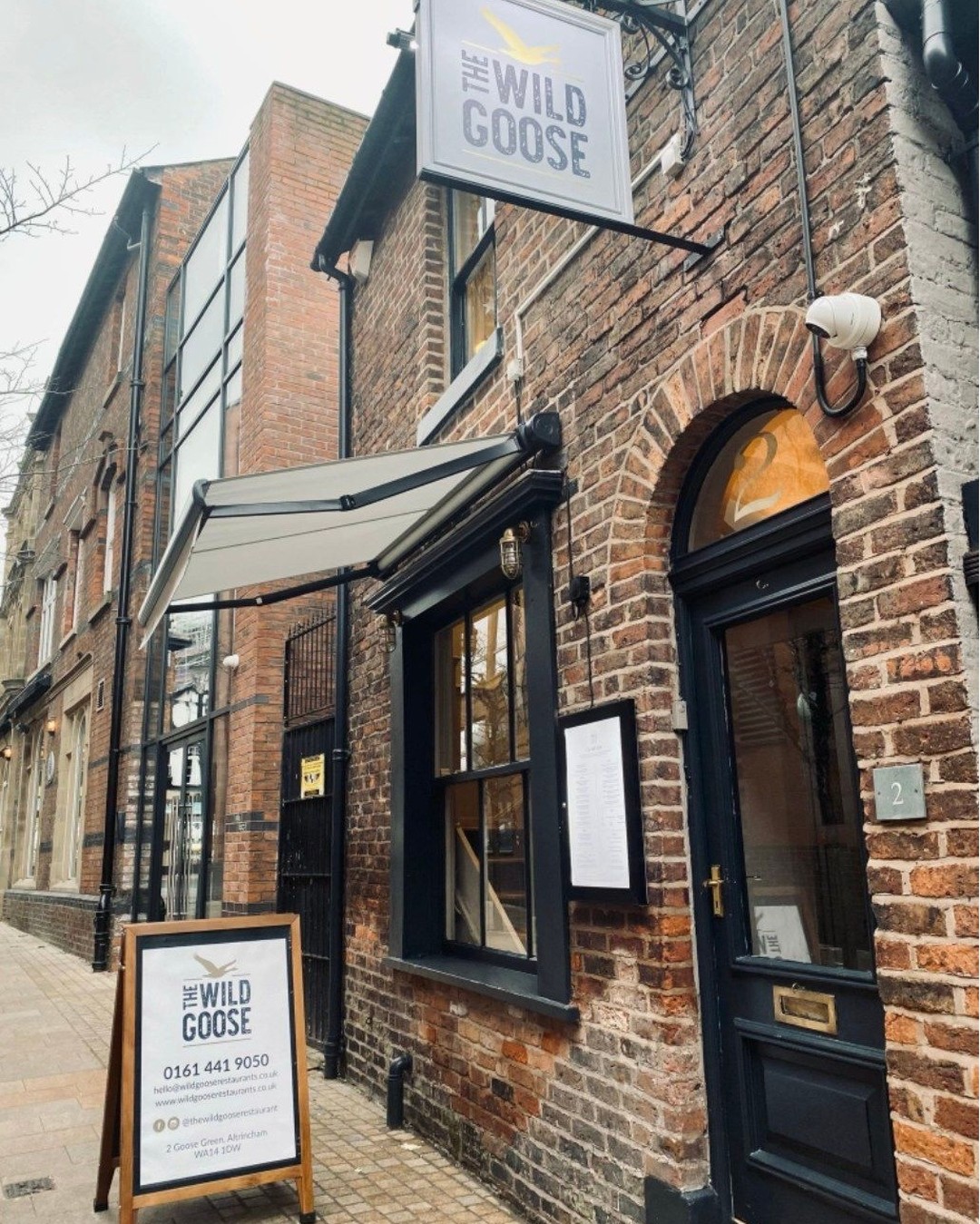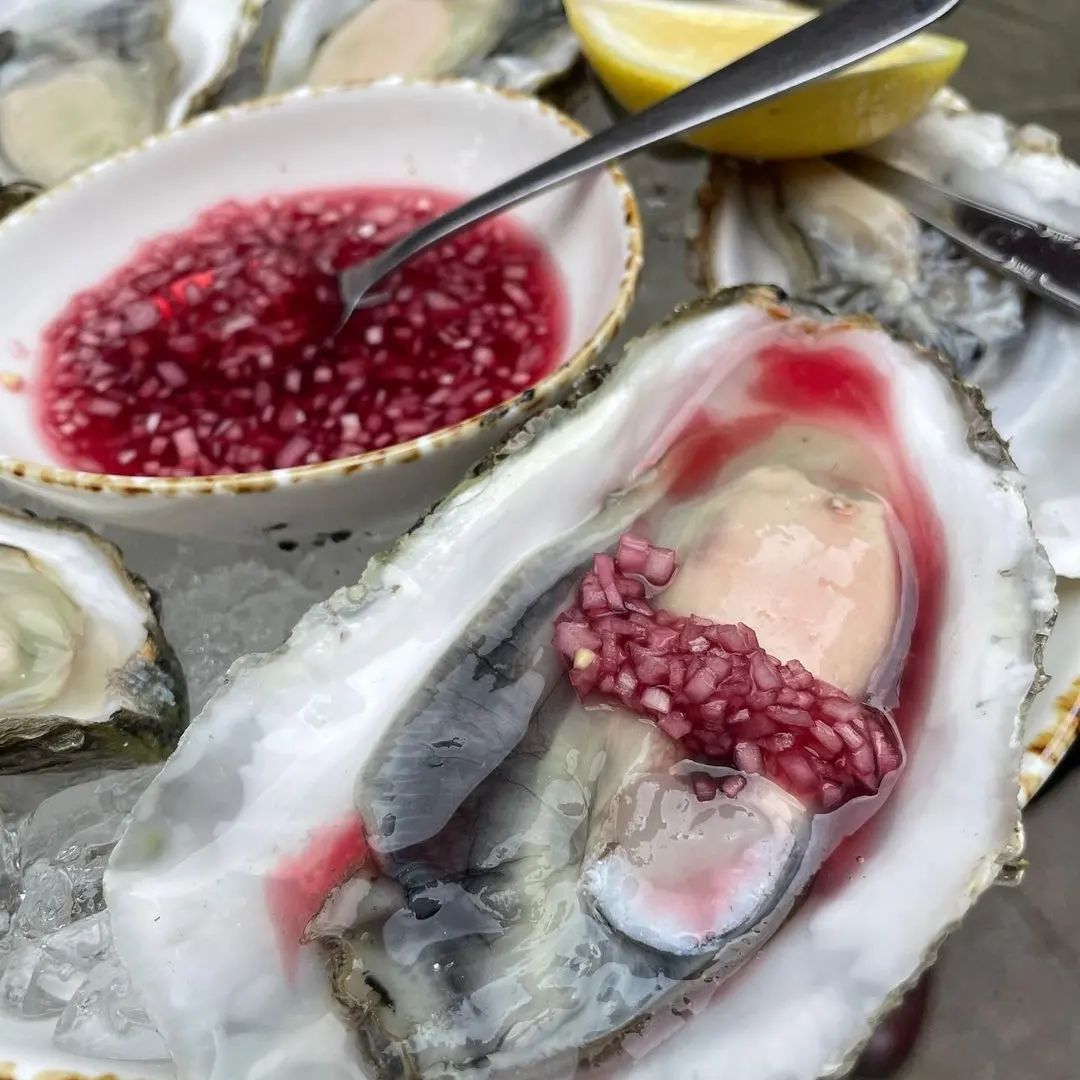 Despite receiving rave reviews, bosses behind the restaurant The Wild Goose announced in the summer that it would close its doors less than a year after opening.
Citing the economic slowdown and rising costs, owners shared the news in an emotive post as they thanked everyone that had supported their short-lived venture.
Just eight months on from its launch, owners said they didn't feel they could continue any longer – explaining that they struggled to get enough people through the door to turn a profit.
The popular Altrincham restaurant, opened by the team behind the successful Tre Ciccio restaurants, received a host of positive reviews for its Anglo-French cuisine, exceptional wine list, and collection of eclectic, retro and classic dishes, all taken from a by-gone era of gastronomy.
Frost Burgers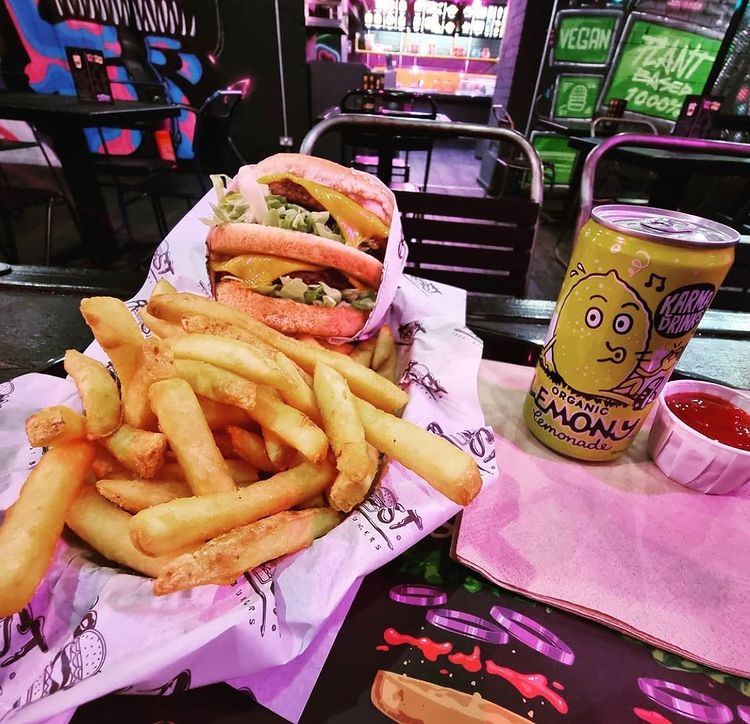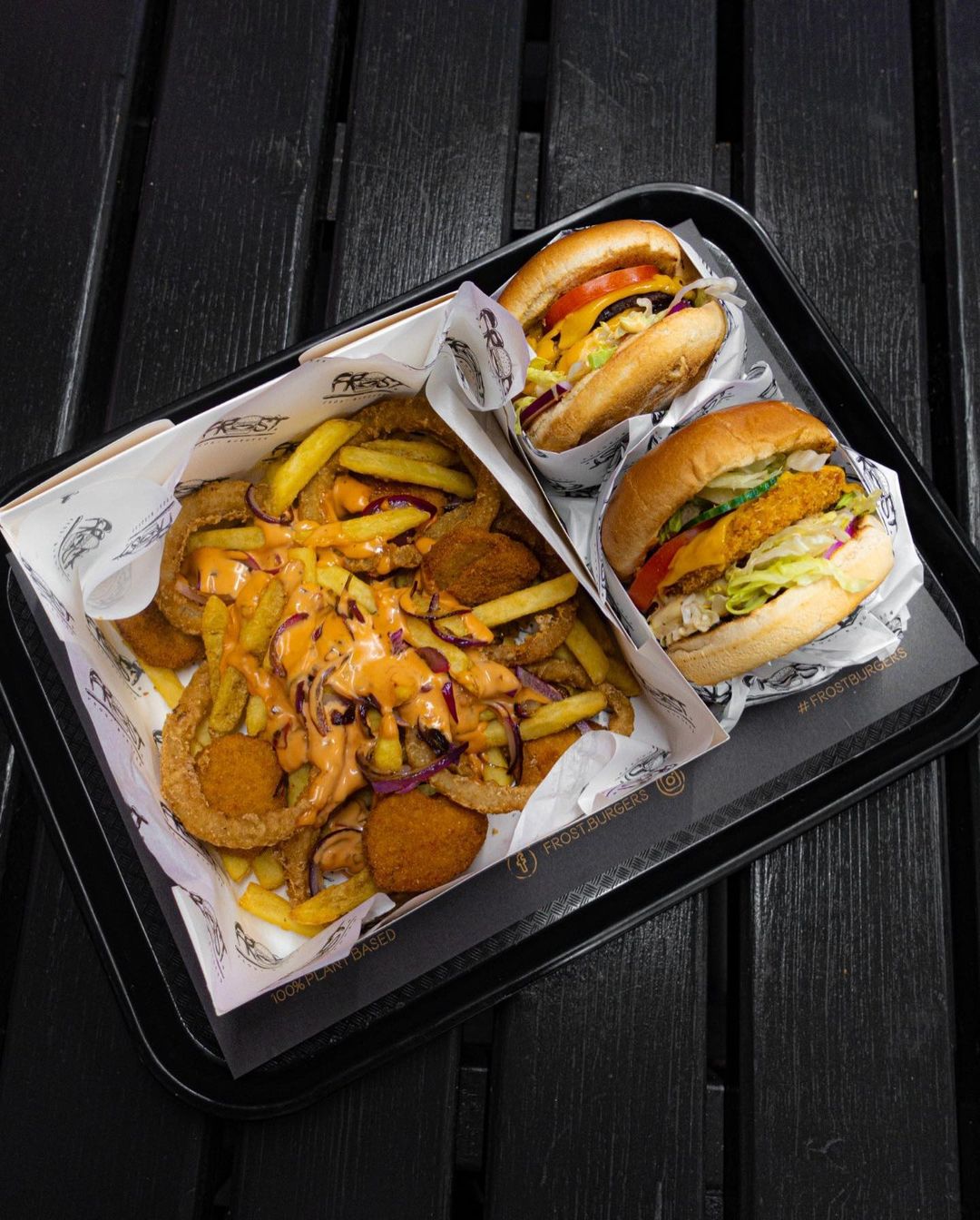 Liverpool favourite Frost Burgers arrived in the city in January 2021, offering its burgers for delivery-only as part of an exclusive partnership with Deliveroo whilst we were still in lockdown.
However, bosses soon found that demand was so high for their food that they branched out into a bricks-and-mortar unit – taking over a diner space on Portland Street and opening its own Manchester restaurant.
Less than a year on, though, owners shared an emotional post announcing the restaurant's shock closure – shuttering the site permanently on 14 August after one last service.
Describing themselves as 'devastated', owners said that getting the chance to grow Frost Burgers was 'amazing' and they 'couldn't be more proud of the incredible team" in Manchester.
Lättsam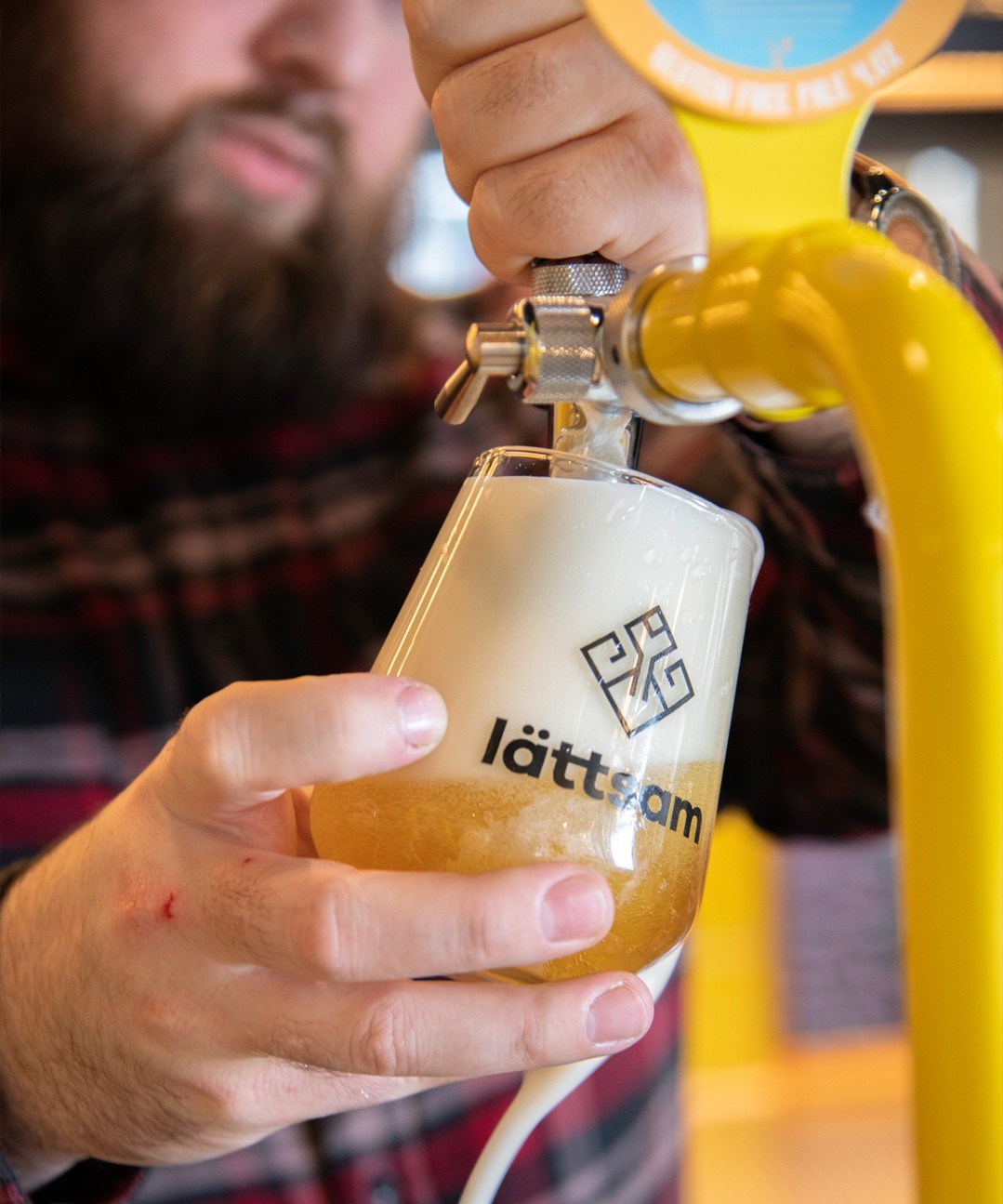 Manchester's Scandi-inspired cafe bar Lättsam closed its doors in August, with bosses blaming the changing working patterns of our 'post-Covid world' and the knock-on effect it had on their city centre business.
Opened by the team the behind the award-winning Beatnikz Republic Brewing Co. and NQ Bar, it had occupied the former Brook Street Recruitment Office since 2020.
The cafe had been popular for its mugs of gravy soaked Swedish meatballs and huge range of beers, but failed to attract the footfall it needed to stay afloat when office workers failed to return to their old ways post-lockdown.
Saying there was 'no way of knowing what was just around the corner', owners pointed to 'multiple re-openings over the years' and the fact that 'the working landscape had completely changed' since early 2020.
Beatnikz Republic
Beatnikz Republic, one of Manchester's most popular independent breweries, announced it had made the 'painful decision' to cease trading in May of this year.
The craft brewery was based in one of the railway arches in the Green Quarter, and over the years had gone on to open its own taproom and a bar in the Northern Quarter.
But the brewery's founder Paul Greetham has now announced that the impact of Covid-19, combined with the rising cost of living, had 'proven too much' for the business. However, the bar on Dale Street has continued to trade as normal – despite Paul resigning as Director.
The Brink
In Spring this year, it was confirmed that subterranean Bridge Street drinking den The Brink had closed its doors for good.
Rumours had been swirling about the future of The Brink, which never reopened after lockdown, for months. Then in March, owners confirmed what many already suspected – that the bar wouldn't be returning.
The bar was famed for its selection of local real ale, only pouring beers that had been brewed within 25 miles. It also had renowned street artist Qubek paint a mural of bees on the stairs down to the venue.
Mowgli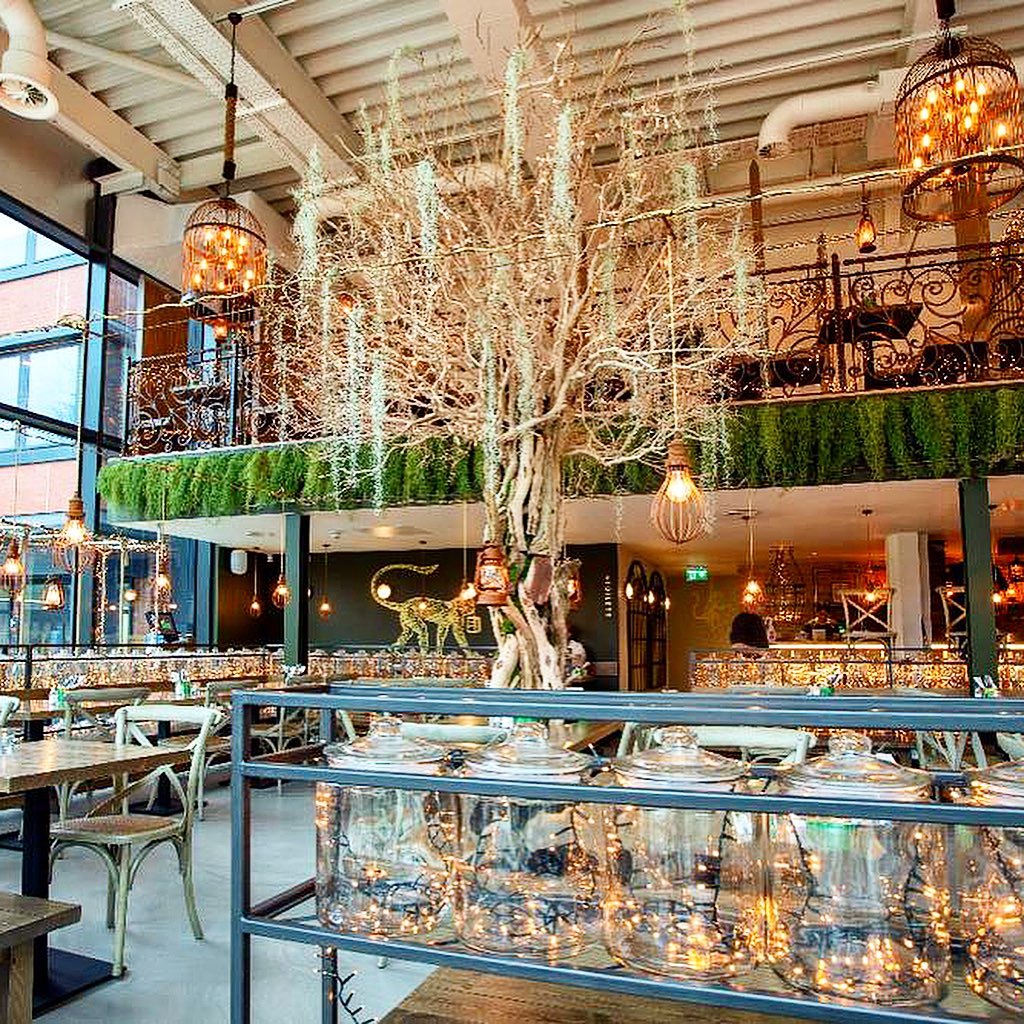 In February, street food brand Mowgli called time on its second restaurant in the city after three years of trade that was disrupted by the pandemic.
Dubbed its 'prettiest restaurant' by the rapidly-expanding business, the University Green site was dominated by a huge white driftwood tree covered in fairy lights. It also had wooden swing seats and bird cages filled with glowing lights.
The site served tiffin boxes loaded with hearty homemade curries, as well as street food-style snacks and charred meats, much like other Mowgli sites.
Peck n Yard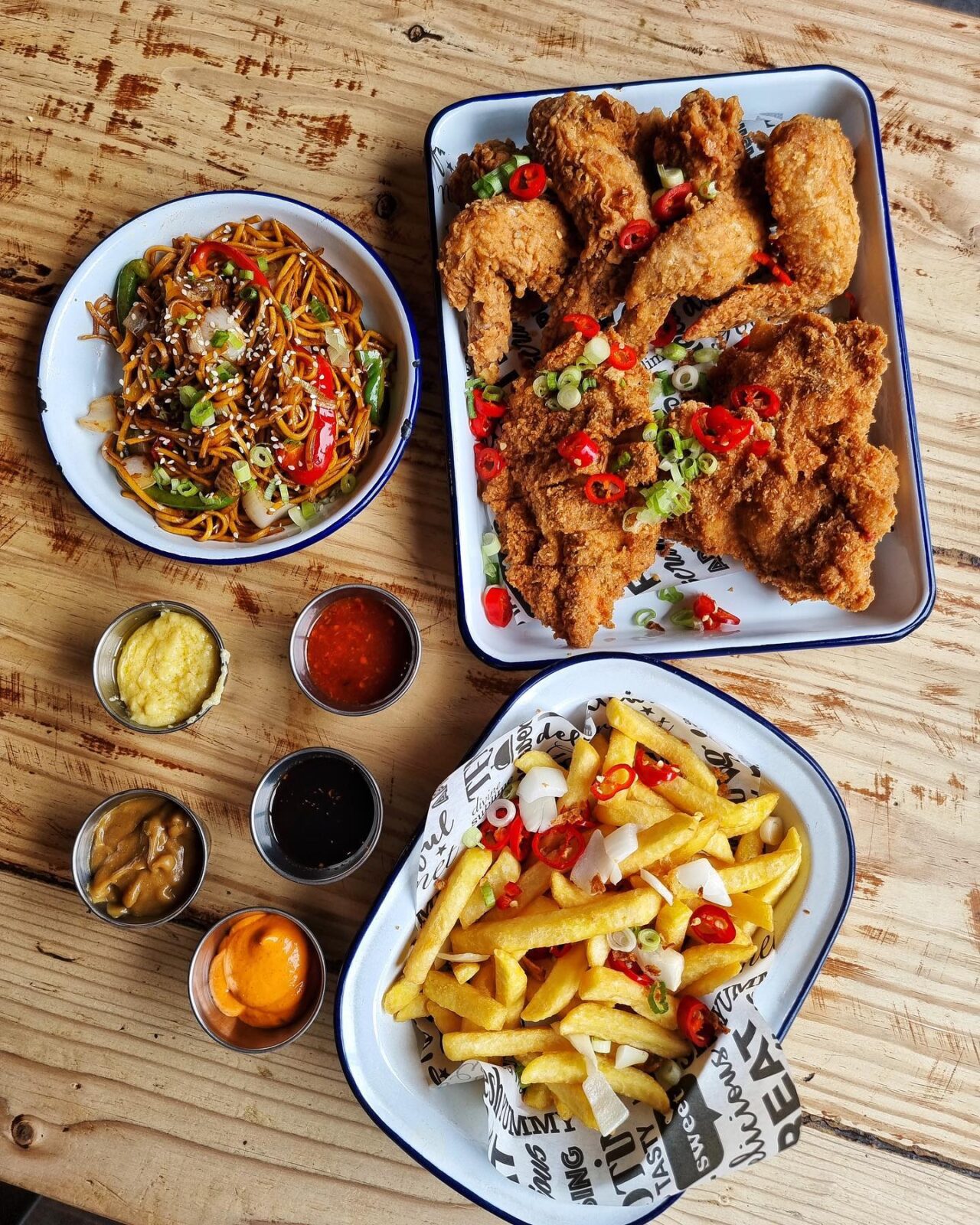 In August, fans of Chorlton chicken shop Peck n Yard were devastated when owners bid farewell with an emotional video in which they claimed: "We did our best but unfortunately it wasn't enough".
The video showed staff members sharing huge piles of Peck & Yard's signature pan-Asian chicken wings, hugging one another, and 'holding back tears' as they say goodbye to the business.
Fortunately, this tale had a happy ending as they reopened under a new name – Shogun Ramen and Bar – and switched up their concept from fried chicken to ramen and sushi.
At the time, the team explained that a sushi and ramen concept was something they had originally considered prior to opening Peck & Yard and that "with the times we're in" they thought "why not go back to the original idea and give this one last shot, to bring life back to our lovely restaurant."
JJ's Vish and Chips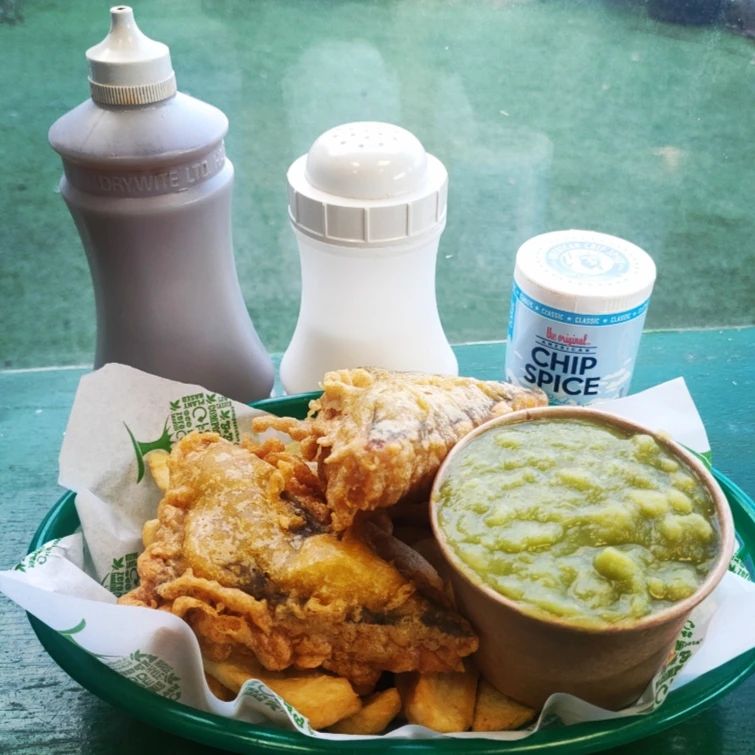 Manchester's first-ever vegan 'vish' and chip shop sadly closed its doors in 2022 after just a year and a half trading in the city.
Originally hailing from Leeds, the popular vegan takeaway JJ's Vish and Chips opened its second site here in M12 back in February last year and was instantly hailed as a revelation by plant-powered foodies.
Owner Jess Jones broke the news in a heartfelt social media post citing 'numerous factors' including 'massive delivery platform fees, rising costs of oil, utilities, fuel, stock and more'.
Read more: One of Manchester's best-loved breweries announces 'incredibly sad' closure
Saying that she didn't want to 'keep increasing […] prices beyond what we believe is reasonable', she also pointed to the impact of the pandemic and the cost of living crisis, which she said had 'understandably changed customers' ordering habits.'
The Moor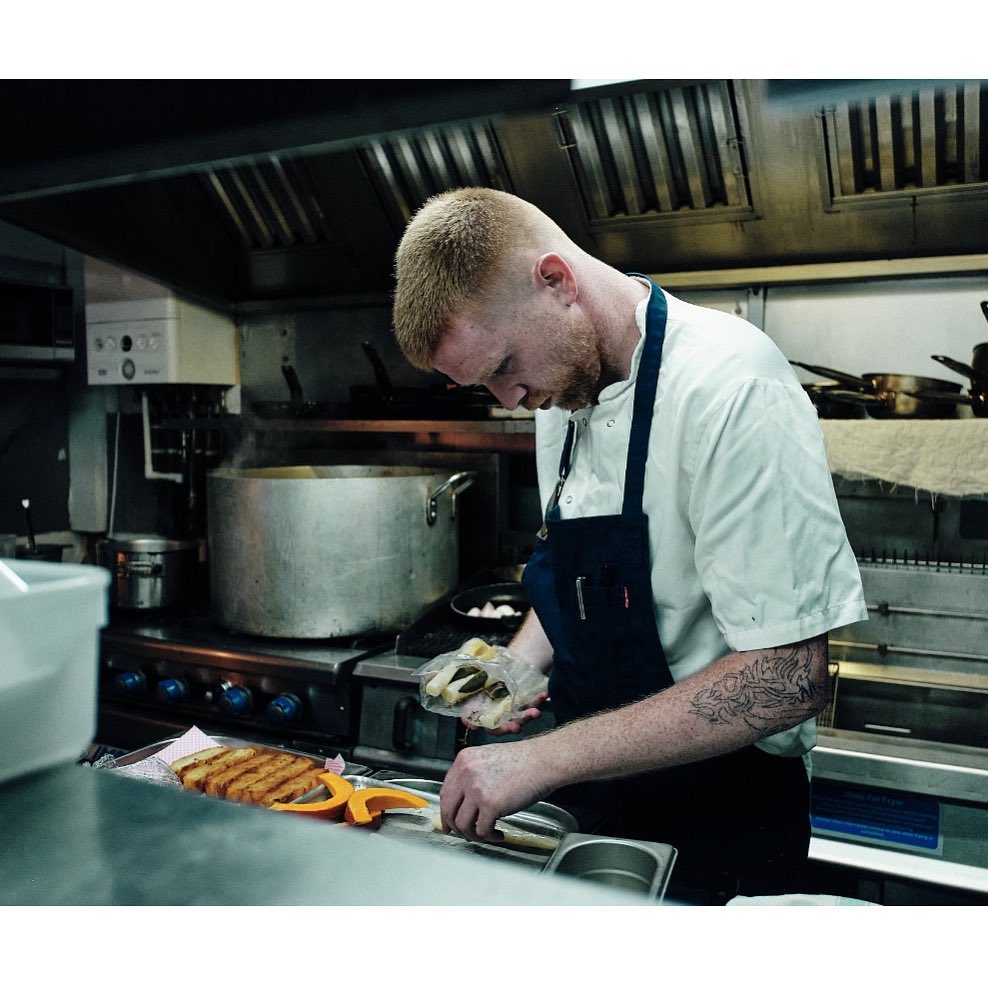 After just two years spent serving inventive British plates to the good people of Stockport, popular restaurant The Moor announced it could no longer afford to continue to operate.
In a shock closure announcement posted to the restaurant's website in April, owners said The Moor would not be reopening its doors again and reflected on the challenging events of the past two years, writing: 'this is not the time to be running a small independent business.'
In a later deleted statement, chef James Hulme wrote: "This is tough to write, we have taken the decision to close our doors. The last two years have been crazy, we set out with the intention to offer some of the North West's best produce at a reasonable price."
Feature image – Google