Eats
Inside Stevenson Square's newest bar Public, with huge outside space and happy hour prices when it rains
300 more seats on the sunny side of Stevenson Square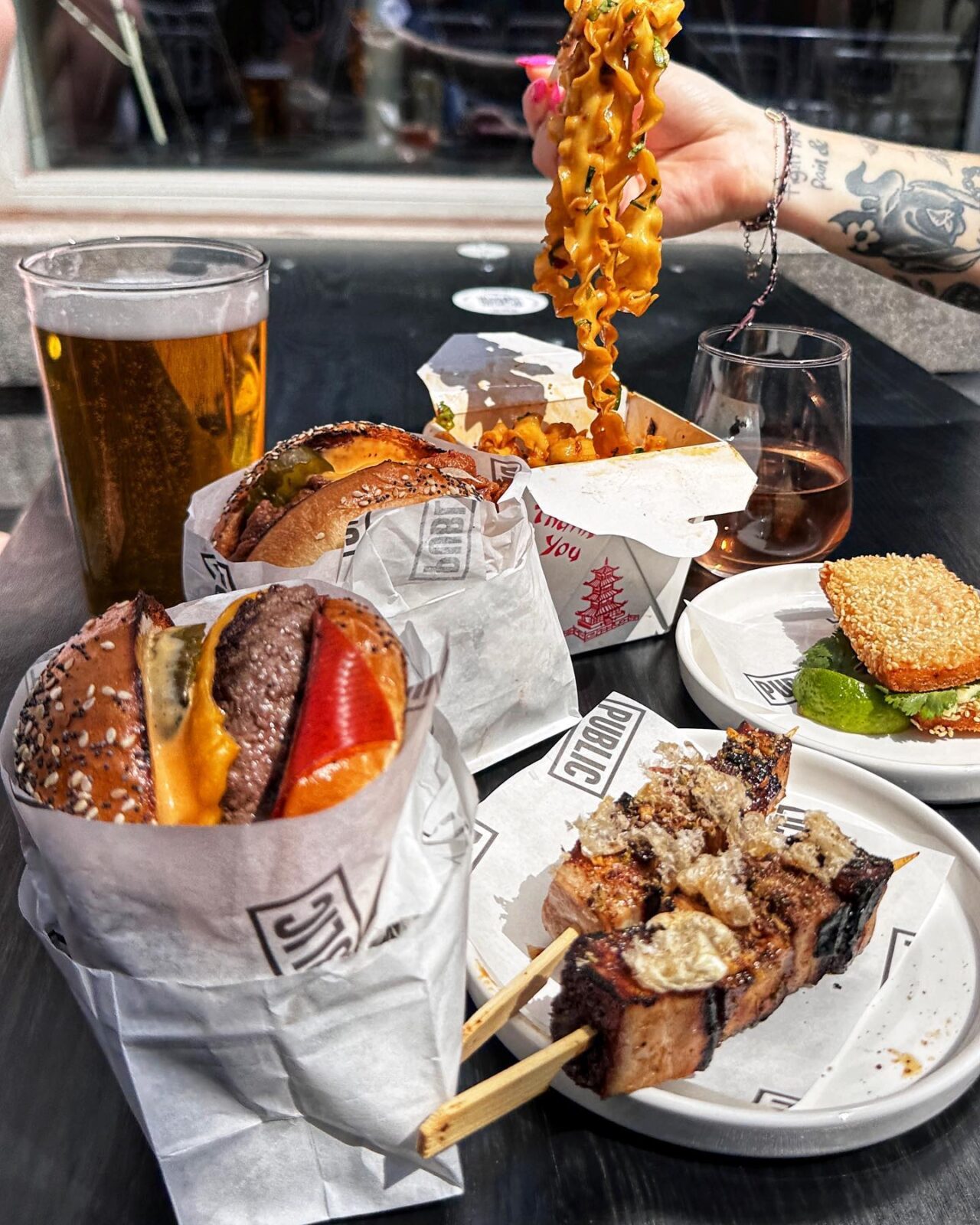 There's a new neighbourhood bar in the Northern Quarter, with a pretty creative happy hour deal.
Public is the latest offering from the team behind institution Evelyn's and its hidden basement bar The Daisy, and promises the same level of cocktails plus an easy menu inspired by New York City's late-night bars.
Arguably the biggest selling point for Public is its huge outside space, with almost 300 seats on the sunnier side of Stevenson Square, sandwiched in between The Quarter House and the square's new ice cream parlour, Sweet.
And when the weather inevitably turns, they've still got you covered, with special happy hour prices popping up every time it rains (so… all the time). You'll be able to sip on £6 daiquiris when it's drizzling, as well as £4 lager or wine.
When it comes to the menu, the new Northern Quarter spot has chosen food inspired by cravings – which turns out to be a very good thing.
You're looking at one of the city's best beef burgers, served blushing pink with a potato bun, American cheese, disco pickles, white onion, burger sauce and house ketchup – and it's one that you can actually fit in your mouth without ending up with a lap full of toppings.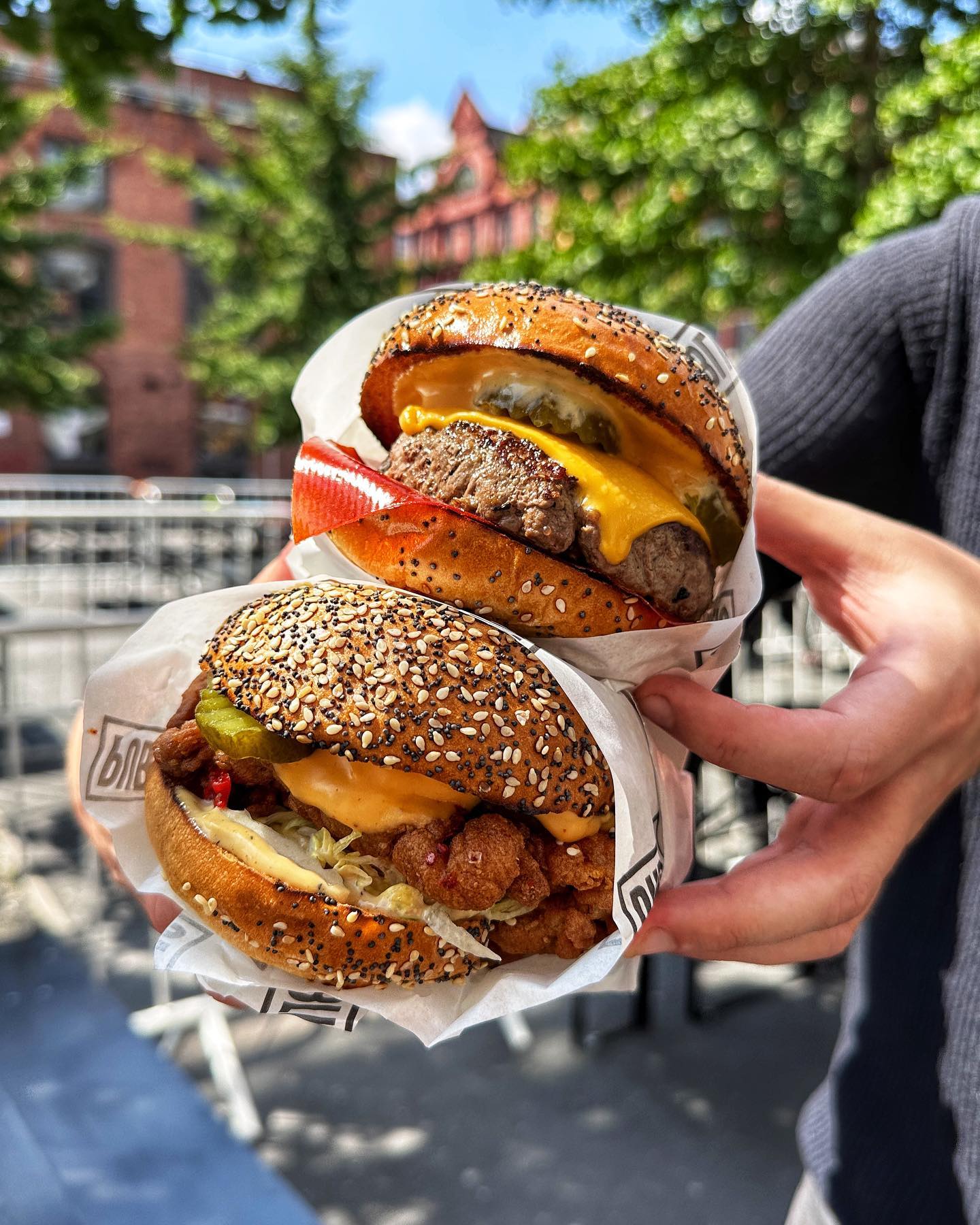 There's a buttermilk fried chicken breast sandwich too, layered up with iceberg lettuce, sriracha mayo, sesame, gochugaru, pepper mayo, and more disco pickles.
Also on the menu are hot oil gun gun noodles, served in the takeaway box for maximum enjoyment with minimal mess, and glazed char sui sticky glazed pork belly skewers.
Drinks will play on classics, like a Margarita Seltzer, an 'Aperol Spritz But Better' (a frozen drink with orange wine), and the Public Colada.
There's also a signature martini inspired by the food menu's chicken sando, made with buttermilk-washed vodka and topped with drops of gochugaru oil.
If cocktails aren't your thing, there's pints of 'Normal Lager Please', wine on tap, and a selection of 'Posh Bottle Only Vino'.
Public will be open seven days a week, from midday until 3am on weekends.
A late-night basement and events space will be opening later in the year.
Read more
Featured image: The Manc Group